2017 Volvo XC60 T5 AWD R-Design Review
From a quick test drive of the new Volvo XC60, here are my initial impressions of the Swedish firm's handsome refresh.
What is the Volvo XC60 T5 AWD R-Design all about?
The XC60 is Volvo's entry into the saturated compact crossover market. Instead of sating the highly competitive, lower rung of the market though, Volvo has placed their emphasis on luxury for the XC60. This means that they're right on the territory of cars such as the Porsche Macan, Audi Q5, BMW X3, Jaguar F-Pace, and the Mercedes-Benz GLC-Class.
We're not exactly new to the XC60 either, as we've done a week long test of the previous XC60. Back then, the XC60's equipment and accouterments blew me away. The amount of tech jammed into the XC60 was as impressive as any other.
Therefore, I'll be having high expectations out of this refresh, and the looks certainly holds up. An air of elegance emanates the XC60, even with it being the sportier, more aggressive R-Design trim.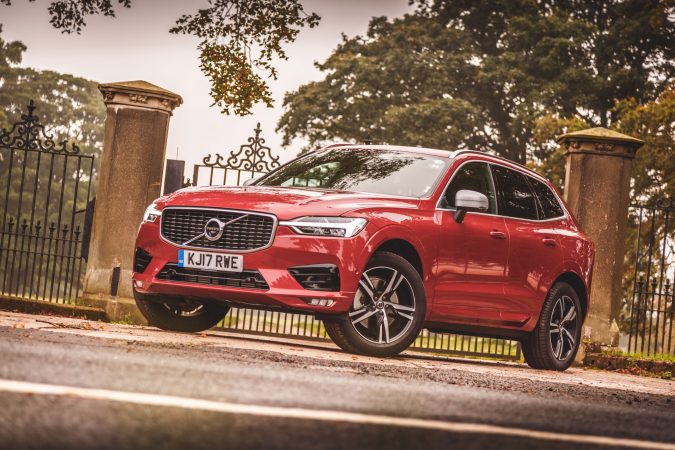 Dare I say it, this is the classiest looking compact crossover on the market right now. Volvo has been on point with their nouveau styling language, and the XC60 shows. It's very much a smaller, sleeker version of Volvo's top end XC90, and that's not a bad thing.
'Suave' and 'svelte' comes in mind when you are describing one of these. With its curves and edges forming a dynamic, flowing shape. Our XC60 was also in an interesting colour, for Volvos. Coded 'Fusion Red', it's a vibrant, almost Ferrari-esque shade of red. Certainly makes the car stand out even more.
As part of the R-Design trim, you get those 19″ alloys. It's easy to spot an R-Design XC60 purely from its slatted black grille and multiple front fascia intakes.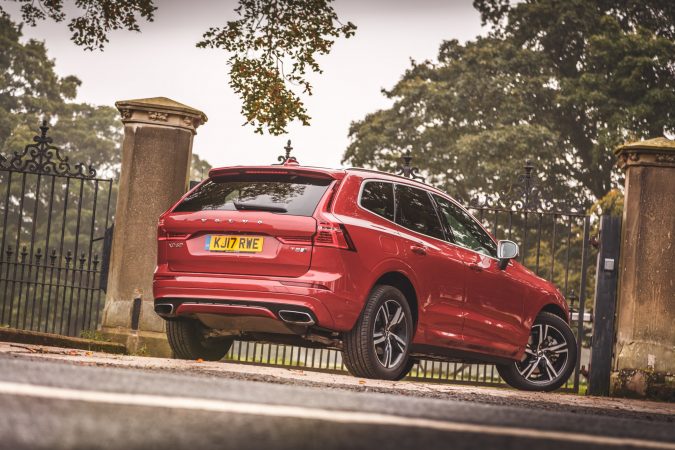 Powering the XC60 is a smaller engine than you might have presumed. It's a small, 2.0-litre turbocharged 4 cylinder. With that said however, it's quite powerful, putting out 254 bhp and 350 Nm of torque.
That engine drives an 8-speed automatic transmission, which in turns spins all four wheels. This means that, while the XC60 has a small engine, it gets to 62 mph from a standing start in 6.8 seconds, onto a top speed of 137 mph.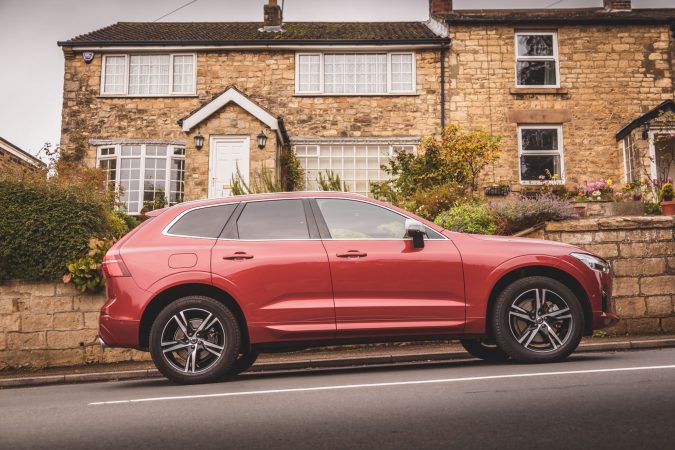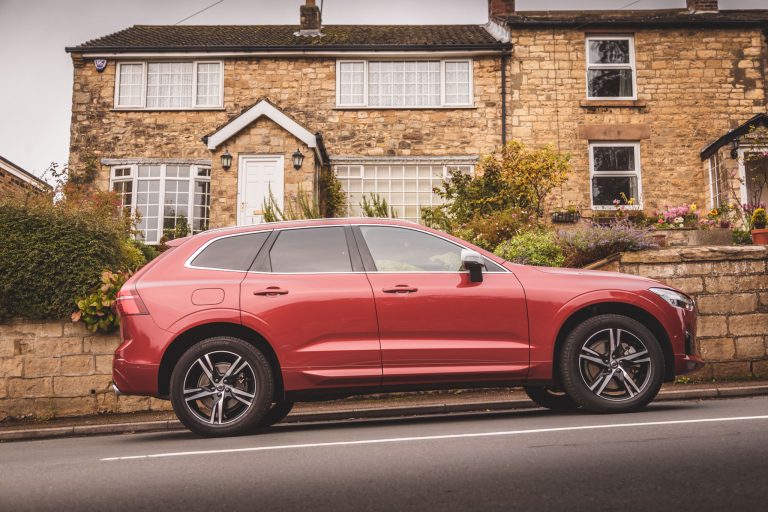 Those figures put the XC60 right at the throat of a base Macan, with a comparable price. It may look less enthusiastic, but that doesn't hinder it's ability to sprint.
While it weighs around 1.8 tonnes, it's still rather efficient, putting out just 164 g/km of CO2, and capable of achieving 39.2 mpg combined.
How does it drive?
So, what about this engine? It's the most powerful petrol-only choice you can go for right now in the XC60. Volvo does have a strange affinity for potent 4-cylinders, as even their most expensive XC90 Excellence runs a 4-cylinder too. A seriously powerful one.
With 254 horses on tap, this 1.8 tonnes chunk of metal shifts along the road rather briskly. Overtaking and lane merging is as easy as a pedal press. Even being turbocharged, it builds the bulk of its torque down low, with plenty to give over its modest rev range.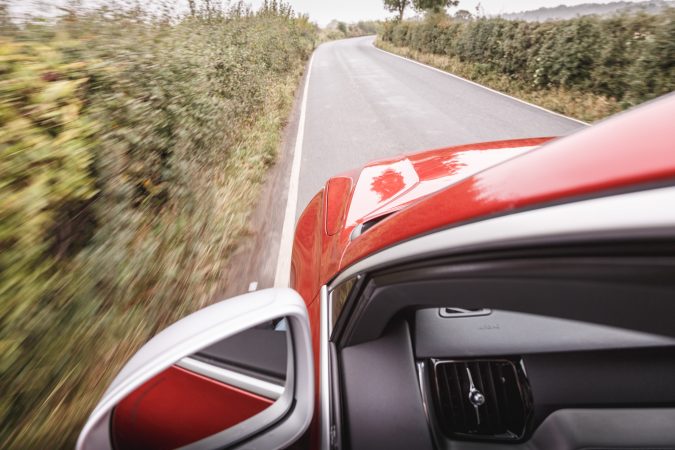 While the engine note might not be the most inspiring, that's besides the point of the XC60. Despite what its R-Design badge may tell you, treat this like a sporty trim package. Because the spotlight is all on sheer refinement that the XC60 offers.
Volvo has set this car up for comfort, and the results are profound. It's staggering just how muted the XC60 is.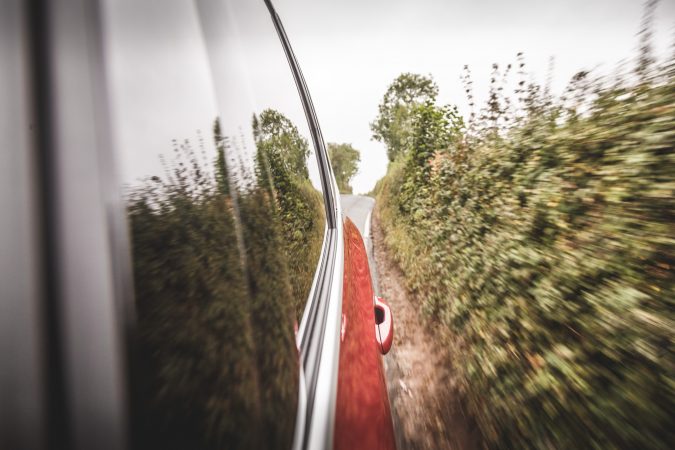 It has torque, it has power. But most importantly, it's a true 'luxury crossover'. Choosing the 19″ wheels makes more sense in this case, as there have been reports of the 21″ wheels riding uncomfortably over potholes
Even with that though, the XC60 simply glides over uneven road surfaces. The car irons out road surfaces like a proper premium limousine. Saying that, the XC60 loses out in the corners, especially against proper sports crossovers like the Macan or F-Pace.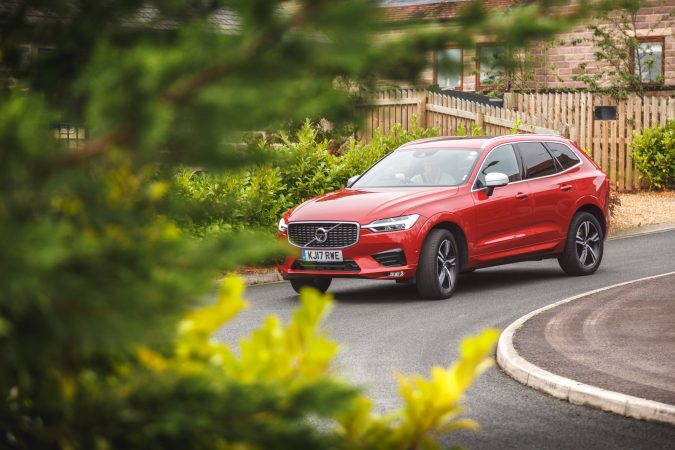 It does roll a bit around corners, but not threatening. The XC60's steering is more suited to cruising as well, being quite light and vague. However, it's a confident car to drive quickly, with plenty of mechanical grip to offer.
The XC60's gearbox is gentle, shifting gears seamlessly. Otherwise, the brakes halt the car well, but it's nothing to write home about.
What is it like inside?
The interior is truly where the XC60 excels, and it's apparent upon first glance.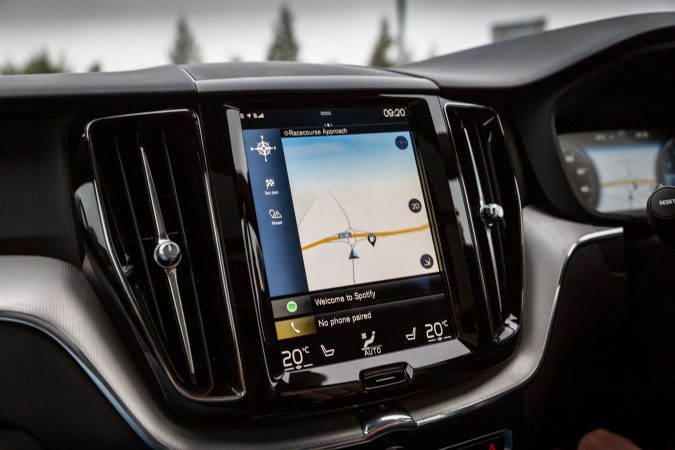 High quality materials are the norm inside one of these. In our R-Design, leather is found everywhere, complimented by metallic inlays that's found all over the car. Those materials you see on the seats aren't alcantara, they're actually nubuck.
Speaking of the seats, they hug you tightly in place, and the nubuck feels fantastic to sit on and touch. It's a quite interesting material choice, with the added benefits of feeling premium, and also being hard wearing.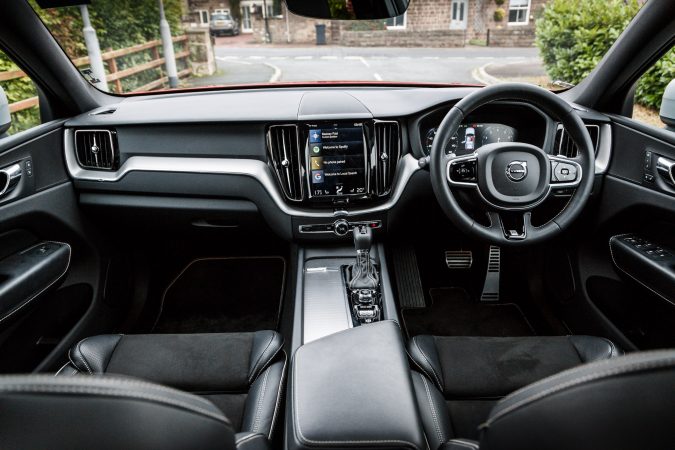 Aside from that, everything is extremely intuitive. There are few buttons found on the center console, and the steering wheel isn't in an odd shape. The while contrasting stitching is also a lovely attention to detail. The instrument cluster is digital, and easy to read.
You also get a lot of toys and amenities in one of these, much like the last XC60 we sat in. Especially handy though is part of the £2000 Xenium pack, the 360 degree camera. The whole interface is immediate, making it very satisfying to use. It's also sensibly laid out, and all the options are straightforward.
Being a crossover, it has plenty of storage space, and passenger room is not a concern. It's just a great place to sit in.
The Experience
The XC60 is a different experience from other compact crossovers we're familiar with. While most crossovers focus on sportiness, Volvo has directed their intentions at appealing to a broad, mature market.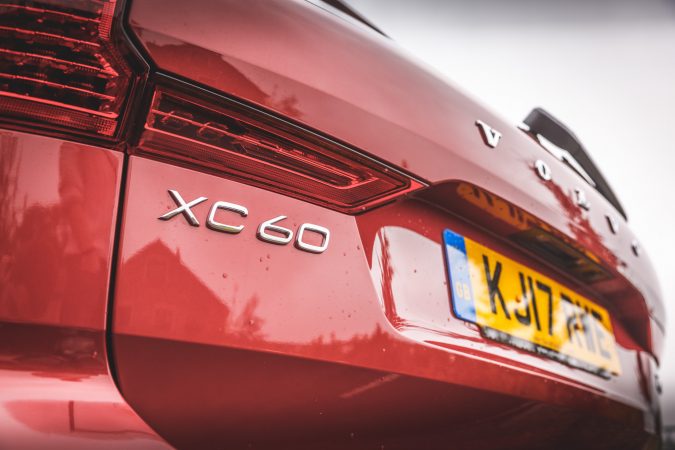 It's also has an intimidating road presence, and demands attention from crowds. Still, it shouts less than an F-Pace, Macan or X3, perhaps due to the Volvo badge.
Verdict
Should you buy one? It's not a cheap car, at £37,205 for the base model. It's an unorthodox choice if you are looking in this segment, but not a bad one. In fact, the XC60 is very good at doing what it sets out to do. And that is providing a no-nonsense cruising experience.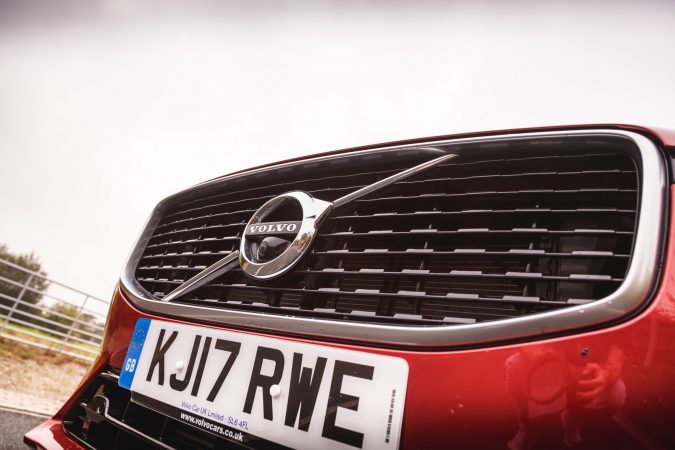 The Volvo badge is also synonymous with safety, it's been that way since forever. That alone should be an incentive for well-off parents looking for a sensible car to haul their kids and cargo around.
If you want something stylish, goes well, is incredibly refined and will easily go thousands of miles without you having any qualms, the XC60 is for you.

Specification
Volvo XC60 T5 AWD R-Design
Price: £37,205 (£47,575 as tested)
Engine: 2.0-litre inline-4 turbocharged petrol
Power: 254 bhp
Torque: 350 Nm
Transmission: 8-speed automatic
0-62mph: 6.8 Seconds
Top speed: 137 mph
Weight: 1,779 kg
Economy: 39.2 mpg
CO2: 164 g/km
Author: Paul Hadley