Bridgestone Turanza T001 EVO
Recently, we received a set of 4 Bridgestone tyres to test out – the Turanza T001 EVO. The Turanza T001 actually isn't an all new tyre, as the EVO behind the moniker may dictate. Reportedly, what has changed from the Turanza T001 comes in the form of compounding. This is said to improve wet performance.
While the Turanza name may sound exotic and enthralling, it's actually Bridgestone's lineup of luxury long distance tyres. The T001 EVO represents Bridgestone's know-how in designing and manufacturing fine, premium summer tyres.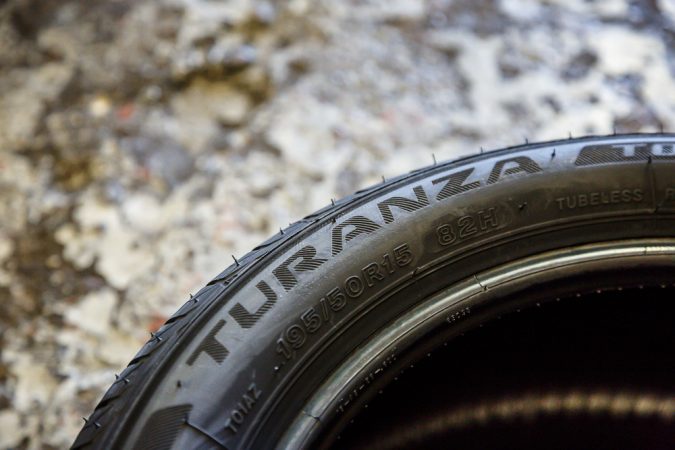 Therefore, these tyres aren't going to appeal to the enthusiast crowd. It may, however, be a tempting choice for the odd consumer looking for reasonably priced tyres that will ideally serve daily usage without any hiccups.
So far, the T001 EVO has actually received high praise. Reigning on the podium, it's particularly noted for its admirable wet conditions performance, impressive dry manners and shockingly muted on-road operation.
The tyre looks like a quite promising option for some luxury cars. Of course, as of now, this is all speculation, and only time will tell.
Fitting New Rubber
Tyre fitment is a process that, despite being possible to DIY and save money on, is best left to the professionals. They have the right tools, and they know how to get the job done. A proper tyre fitment is imperative to road safety.
Usually, a reputable tyre shop can get a set of 4 tyres done swiftly. Personally, I find it gets finished in around half an hour. That includes getting the old rubber off, putting on the T001 EVOs, filling tyre pressure, and wheel balancing.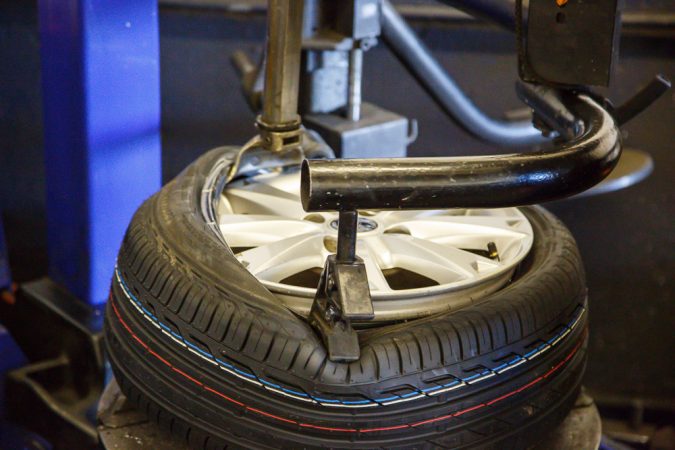 The latter is particularly important. Back in the old days, manual wheel balancing used to be the norm, but over the years, digital balancing has made the job a breeze. Proper balancing will essentially keep you out of the ditch, and it's the main reason why you should leave these to the pros.
Why Should I Pay More for Tyres?
So, why should you stick to the premium brand names with tyres? In a short, succinct sentence: those rubbers are all that are keeping you on the road. You can skimp on many things in life, but you really shouldn't be saving a few quid on such essential components. Instead, aim to spend a bit more on them – especially tyres.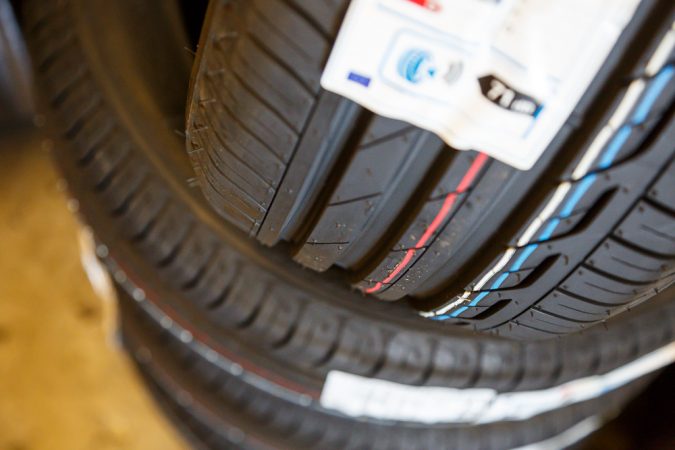 Additionally, you know that reputable brands will stick to their word. Goodwill is an important asset for every company out there. Your car will basically drive better on the basis of confidence alone.
The Smell of New Rubber
Over a few months, we'll be putting those tyres through their paces on our Ford Fiesta test subject. Needless to say, it's a robust handling car straight out of the factory, so I'll be anticipating the results from a new set of rubber.
Our set of T001 EVOs should also be representative for its target audience too, in terms of dimensions. Thus, it'll be interesting to see how those set of tyres change a car's road manner, especially on the well proven Fiesta platform.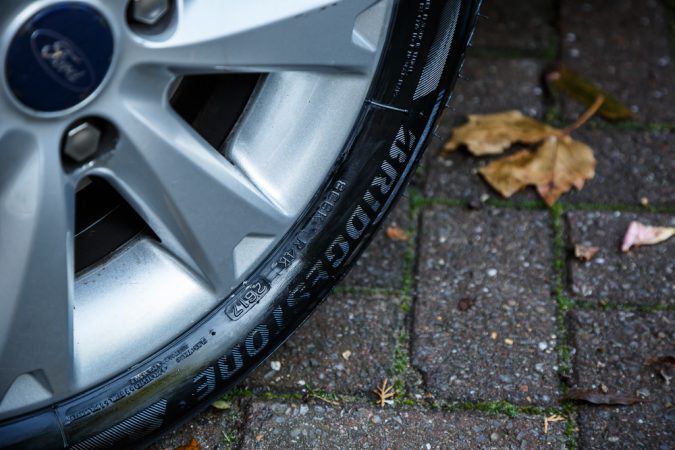 Bridgestone utilised their expertise in manufacturing these tyres through technology and science. Therefore, we'll be documenting just how effective these are in following posts. If you are looking at a set of summer tyres, or just want to follow along the journey, stay tuned.