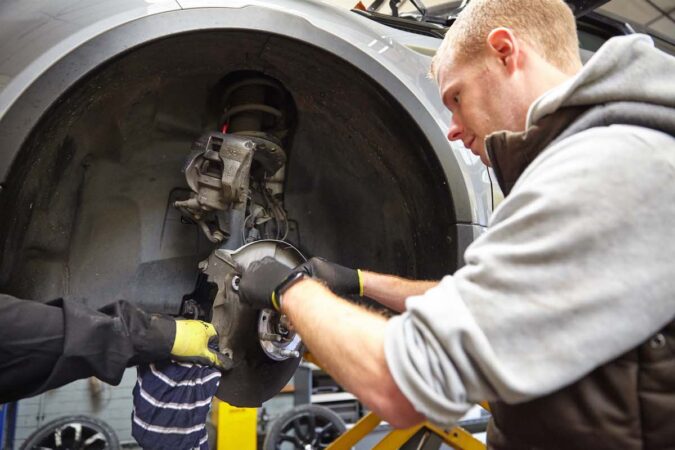 CURRENTLY:
Founder & Editor
RESIDES IN:
Birmingham, United Kingdom
EDUCATION:
Decade-long car testing, 20 years DIY repairs, self-taught automotive specialist.
EXPERTISE:
Motoring Journalism, Vehicle Testing, DIY Repairs, Industry Analysis.
SUMMARY:
Over a decade of testing top-tier vehicles with renowned car manufacturers.
20 years of hands-on DIY car repairs, honing skills since my teenage years.
Garnered exclusive insights through hundreds of thousands of miles in seat time, driving, testing, and reviewing cars.
Proud member of the Midland Group of Motoring Writers since 2019.
Trusted judge for the Epica Awards, assessing global creative projects.
Included in an influential survey analysing UK journalists' practices and values.
Produces in-depth tutorials and troubleshooting guides for affordable fixes for readers' cars.
Experience across major European racetracks, pushing vehicles to their limits.
Paul Hadley – Motor Verso Founder and Automotive Enthusiast
My name is Paul Hadley, the founder of Motor Verso, and I've been at the helm since the platform's inception in 2013. My unwavering dedication and passion for the automotive world have been a driving force behind the website's evolution and continued growth.
From industry news snippets and discussions, Motor Verso has since grown to become one of the web's foremost resources for automotive troubleshooting and guides for anything car-related, from exterior detailing and paint protection to resolving engines not starting or diagnosing odd noises from a car.
Full-Time Journalist
Since 2015, I've been fully immersed in the automotive industry, transforming my passion into a profession. Cars are more than just vehicles to me; they are an enduring passion. My days are filled with exhilarating test drives, in-depth car research, and enthusiastic attendance at motorsport events.
My extensive experiences have massively helped transform and evolve Motor Verso into the platform that it is today. I've driven hundreds of cars over the years, from 4×4 off-roaders to campervans, as well as luxury grand tourers and supercars. In addition to my behind-the-wheel experience, I've been there behind the scenes in the wider automotive landscape.
Not to mention, my close relationships and understanding with various carmakers and major players in the industry. That includes vehicle parts and accessories manufacturers, automotive service centre chains, as well as mom-and-pop mechanics and workshops throughout the UK, and beyond.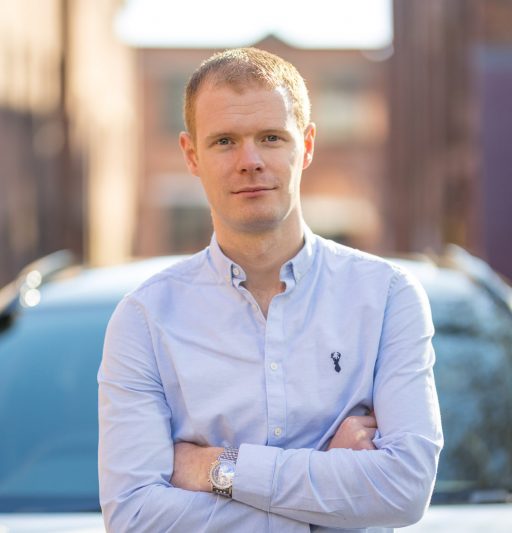 Background
From a young age, I've been captivated by the world of automobiles. My passion for cars began at 17 when I got behind the wheel for the first time. Whether it was fine-tuning the performance of vehicles, maintaining their pristine condition, or upgrading sound systems, my fascination with cars ran deep.
It's from this early-age eye-opener and the learnings that I've gathered along the way that further inspired the evolution of Motor Verso today. As a major hub for learning automotive diagnosis and troubleshooting and anything else about cars, my team and I have delved into countless car-related problems and issues that the average Jane and Joe experiences every single day.
Whether it's analysing the reliability of a specific car or learning how to repair entire faulty components at home, Motor Verso aims to educate and guide our audience and consumers on how to better understand and get around automotive problems. While blown engines and broken headlights can be complex to fix, we strive to make them easier to comprehend.
Membership with the Midland Group of Motoring Writers (MGMW)
I'm proud to mention that since 2019, I've been a member of the prestigious Midland Group of Motoring Writers (MGMW). Established in 1989 by the visionary Midlands newsman, Tony Willard, MGMW was formed in response to a notable absence of a motoring writers' group in the heart of the British motor industry.
Even after three decades, it remains ever-relevant, comprising members from both the traditional print media and the new age media platforms like websites, blogs, vlogs, and podcasts. The group's history is rich, marked by changes in the motoring landscape, yet the MGMW has always been at the forefront, adapting and offering invaluable insights, especially during changing times for both the motor industry and media.
The MGMW plays a pivotal role in assisting members through test car rotas, organising events, and fostering better communication with the motor industry. For those curious about automotive journalism and its intricacies, MGMW stands as a beacon, ensuring unbiased reporting during transformative times for the automotive sector. Being a part of this esteemed group allows me to stay updated, connected, and equipped to offer you, my readers, the best of the motoring world.
Professional Experience
Despite my early automotive enthusiasm, I initially embarked on a career in IT after completing my education. In various roles, I've managed complex technical solutions, honing my skills in advanced troubleshooting and problem-solving.
While IT and the mechanics of cars may seem unrelated, my ability to build troubleshooting processes and identify, repair, and optimise complex issues has been a consistent thread in my professional journey for nearly two decades.
Areas of Expertise
My expertise extends broadly across the automotive landscape. My knowledge encompasses topics such as tyre selection, car servicing, vehicle purchasing and financing, performance parts, and market trends. In addition to my team of writers and fellow enthusiasts as well as experts on the field, the vast bank of data and insights on Motor Verso continues to expand.
I have a penchant for all things automotive, ranging from high-performance machines like the Audi R8 and Bentley Continental GT to eco-friendly options like the Nissan Leaf. My hands-on approach has led him to undertake a wide array of automotive tasks, from routine oil changes to intricate repairs, brake replacements, and even advanced tasks like ECU remapping.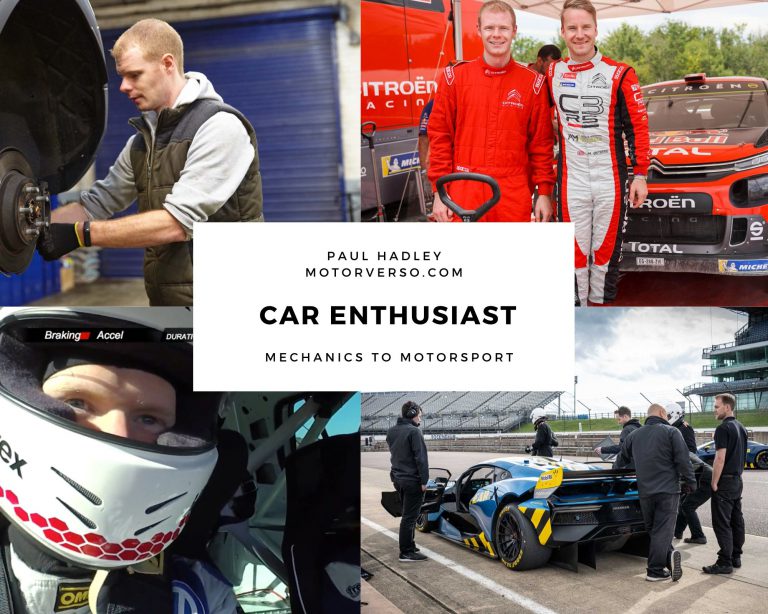 Contributions to Research and Media
Throughout my journey in the automotive industry, I've had the privilege of contributing to various research projects and collaborating with reputable publications. One notable example is my involvement with ITV, the renowned UK broadcaster.
Shaping the Conversation on Autonomous Driving
In one significant project, I served as the primary source for ITV's coverage of autonomous driving. This partnership allowed me to provide expert insights and valuable information to a much broader and far-reaching audience. The video below showcases my contribution to this important conversation:
Being recognised as a trusted source in the field of autonomous driving reaffirms my commitment to staying at the forefront of the automotive industry. It's no doubt an incredible honour to be able to contribute to critical discussions that shape the future of mobility.
These collaborations underscore my dedication to providing accurate, insightful, and forward-thinking content to our readers and viewers. This is the very spirit and ethos that drives further what Motor Verso and I strive to accomplish, in creating the best automotive content on the web.
A Judge's Perspective: Epica Awards 2023
In 2023, I was accorded a distinct honor: an invitation to serve as a jury member for the Epica Awards — a globally recognized creative prize, uniquely judged by journalists. Hailing from the realms of automotive journalism, my participation was solicited to provide an objective lens on a vast array of creative works spanning diverse industries.
From business to design, automotive to film, health & fashion to tech, and much more, the Epica Awards presented a dazzling array of creativity that required keen discernment. I was in the esteemed company of lead journalists and senior editors from globally recognised publications like Adweek, Campaign, Creative Review, and many others.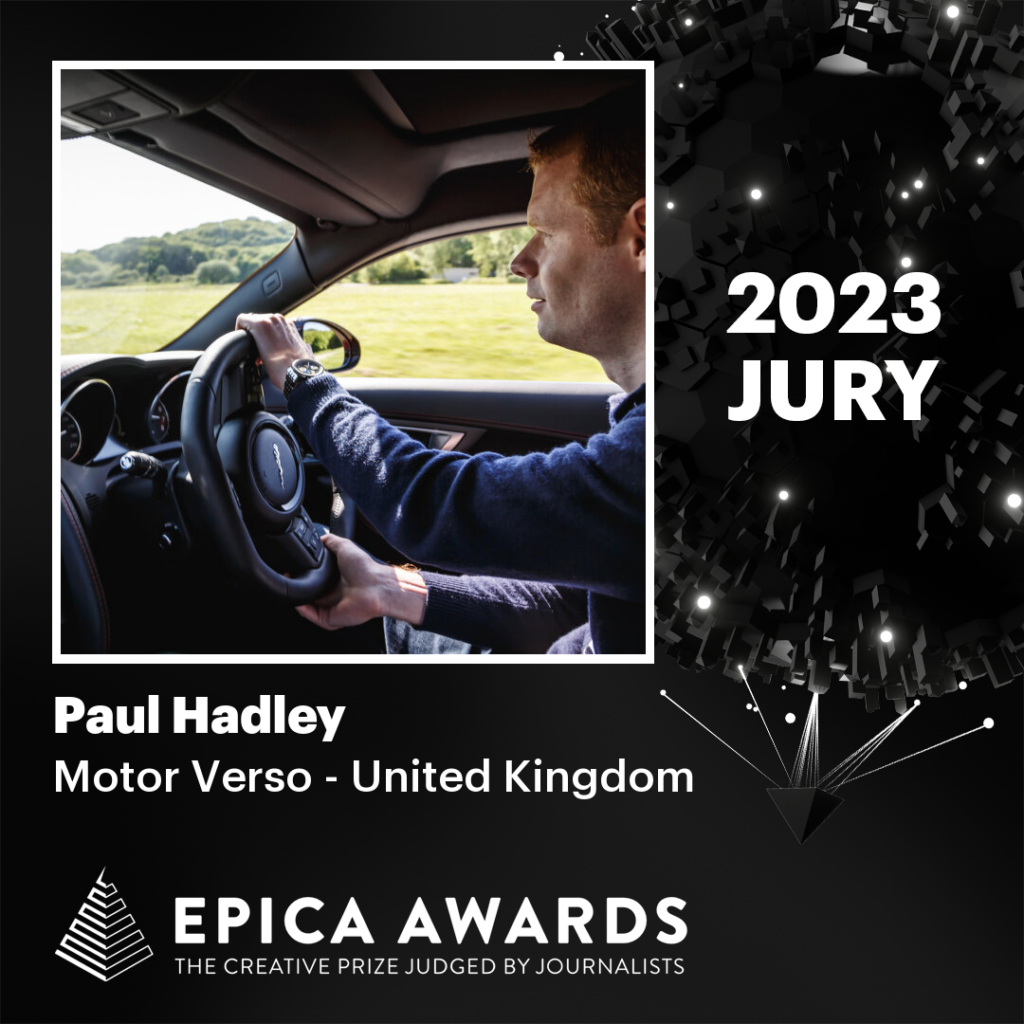 I immersed myself in assessing creative works on a dedicated online platform. The task at hand was not just about gauging creativity but also understanding the underlying message, the innovation, and the impact.
Being a part of the Epica Awards jury not only enriched my professional journey but also reaffirmed the role journalists play in assessing and celebrating creativity at its finest.
Awards and Recognitions
My dedication and expertise in the automotive field have not gone unnoticed. I've received numerous accolades and recognitions over the years, including:
2023: Paul Hadley Joins The Judging Panel For Epica Awards
2023: Most Insightful Automotive Guide – by The Business Concept
2022: Top Performing Publisher – by Ezoic
2022: Voted Best Automotive Media Company 2022 – by Greater London Awards
2022: Top Video Strategist – by Ezoic
2021: Voted Best Automotive Media Company 2021 – by Greater London Awards
2020: Ranked in the top 3 automotive blogs of 2020 – by Vuelio.
2020: Featured in Stoneacre's best car blogs.
2019: Shortlisted as a finalist in the Online Influence Awards 2019.
2019: Ranked in the top 3 automotive blogs of 2019 – by Vuelio.
2018: Ranked in the top car websites of 2019 – Mechanic Base
2018: Ranked in the top automotive blogs of 2018 – GloveBoxDirect.
2018: Contributed to research with Foray Motor Group.
2018: Ranked in the top 3 automotive blogs of 2018 – by Vuelio.
2018: Featured in Blogger Spotlight.
2017: Featured as a source about autonomous driving on ITV News.
2017: Received the iVisa Global Blogger Award.
2017: Ranked in the top 10 Automotive blogs of 2017 – by Vuelio.
2013: The Motor Verso journey began.
Publications
While my primary platform is Motor Verso, my influence and expertise extend to a diverse range of publications and platforms across the automotive and online world. Some of my most prominent contributions include:
Motor Verso: The cornerstone of my career, where I've dedicated thousands of hours to providing valuable insights, knowledge, and passion for all things automobile to my audience.
FQ Magazine: I've also shared my automotive expertise with FQ Magazine, offering unique perspectives and valuable insights to a far-reaching reader base.
Online Ventures: Beyond these established publications, I own and actively contribute to a selection of websites spanning various nations. My writing and troubleshooting background, from cars to tech, are invaluable assets, making these platforms thrive.
Photography Worldwide: My keen eye for photography has led to my work being featured on hundreds of different websites worldwide. My captivating visuals complement my written contributions, providing a holistic experience to readers.
My commitment to sharing all the automotive knowledge and experiences I've accrued over the years extends far and wide, allowing Motor Verso to become a respected figure in the industry and a trusted source of information for enthusiasts and readers around the globe.
Upcoming Works and Projects
I've always been on the move, bringing you exciting new projects and content that cater to a broad spectrum of automotive enthusiasts. Here's a glimpse of what's on the horizon:
Exclusive New Car Insights: I'm at the forefront of the automotive industry, with regular access to the latest car releases. Stay tuned as I continue to deliver in-depth reviews and insights into the newest, most cutting-edge vehicles. With early access to some of the newest cars on the market, you'll get a sneak peek before they hit the open road.
Empowering Car Owners: My passion extends beyond just the latest and greatest. I've dedicated myself to helping you make informed decisions about the cars you currently own. Whether you're contemplating about wanting to keep your current vehicle or make a move to the next one, I'm here to provide guidance and support. I've addressed common questions like "Should I buy, sell, or hold?" and offered practical advice on making cost-effective decisions.
DIY Car Maintenance: One of my key focuses is empowering car owners to take control of their vehicle's maintenance. I'll be rolling out extensive content on troubleshooting cars and keeping them on the road without breaking the bank. Expect detailed guides that assist you in deciding whether a trip to the garage is necessary or if you can tackle the issue yourself. My goal, and that of the Motor Verso team, is to ensure that you make informed decisions and have the confidence to perform DIY maintenance and automotive repairs when possible.
With a commitment to delivering high-quality content and empowering car enthusiasts, my upcoming works and projects promise to be a valuable resource for all things automotive.
A Journey in Car Maintenance
For me, the world of cars isn't just about the thrill of the ride or the glossy brochures of the latest models. It's also about the nitty-gritty, the hours spent getting my hands dirty, and the satisfying feeling of solving complex automotive puzzles. Cars are always troublesome when they go wrong, but with enough patience and knowledge, anything is solvable.
I'll never forget my four-year journey with a notoriously finicky L322 Range Rover Vogue. This car was a legend in the realm of automotive challenges, known for its laundry list of problems. But I immediately saw it as an opportunity to prove that, with dedication and a little DIY spirit, even the trickiest of cars could be kept on the road without breaking the bank.
Over those years, I've had suspension and airbag failures, battery failures, water pump fiascos, and a host of other issues. It felt like a never-ending battle, but it was a battle I was determined to win. I meticulously managed the car, constantly looking for ways to cut costs while keeping it roadworthy. It wasn't just about saving money; it was about mastering the art of car maintenance.
And that knowledge has stayed with me. Even in recent years, with my Audi R8 V8, a car that demands specialised attention, I've continued to apply those fundamental troubleshooting skills. Whether it's replacing a fuel pump, diagnosing mysterious vibrations, or fine-tuning the car's performance, I relish the opportunity to get my hands under the bonnet.
But it's not just about the mechanics. I've delved into the finer details, from testing different tyre options to upgrading the exhaust system for a bit more growl. I've even taken on interior trim work to give the car that extra touch of luxury. And let's not forget the joy of full external detail and ceramic coating, making the car shine inside and out.
This journey, filled with its fair share of challenges and triumphs, has taught me that there's more to cars than meets the eye. It's about the satisfaction of keeping a machine running, the thrill of solving problems, and the joy of experiencing the open road in a car you've nurtured with your own two hands.
Empowering Car Owners with Cost-Saving Tips
One of the things I hold dear to my heart is the ability to empower car owners with knowledge and skills that can save them significant amounts of money. Cars, while wonderful machines, can occasionally become sources of financial stress, especially when unexpected repairs or maintenance are required.
Over the years, I've created a wealth of articles and resources designed specifically to help readers tackle these challenges head-on without breaking the bank. It's not just about saving money; it's about instilling a sense of confidence and self-reliance in car owners. When you understand your vehicle better and have the skills to address minor issues, it's truly empowering.
For those who are visual learners, I've even ventured into video tutorials. An example that I'm particularly proud of is a step-by-step guide I created on how to manually repalce the locks on a Range Rover Evoque. This kind of detailed, hands-on advice can be invaluable, saving hundreds or even thousands in potential repair bills.
Every time a reader reaches out, sharing their success story of how they managed to fix an issue on their own, leveraging my guides, it brings immense joy. It's a testament to the fact that with the right information and a little confidence, we can all become more self-sufficient car owners.
Track Testing: Pushing Limits with Top Manufacturers
I've been incredibly fortunate in my career to have been entrusted by numerous car manufacturers to test their machines, not just on conventional roads but on the adrenaline-pumping circuits of racetracks. There's a certain thrill that comes from pushing a car to its limits on a track, feeling every nuance, every shift, and every surge of power. It's a privilege I don't take lightly.
A vivid memory that comes to mind is the time I was at the Ascari race track, having a go with the latest Golf GTI, thanks to an event orchestrated by VW. There's nothing quite like the sensation of the tarmac racing beneath, the world blurring past, and the roar of a finely tuned engine in such an environment.
However, it's not just about the thrill. It's also about understanding the machine, its capabilities, and providing invaluable feedback to manufacturers. Companies such as Goodyear, Honda, Hyundai, Mercedes, Bridgestone, Genesis, Porsche, Subaru, Jaguar, McLaren, and Bentley have all handed me the keys to their prized machines, allowing me to test and understand them in-depth. My insights and takeaways from these intense sessions have often contributed to constructive discussions, benefiting both the manufacturers and, ultimately, the end-users.
To these manufacturers, and to the tracks across Europe that have been my playground, I owe a debt of gratitude. They've allowed me to live out every car enthusiast's dream, time and again.
Video Content: Bringing the Automotive World to Life
While myself, across Motor Verso, have created various forms of video content in the past, I must admit that I haven't produced an abundance over time. However, my video content has aimed to provide viewers with unique and immersive experiences in the automotive world. And, with the same insights and attention to detail that you'll typically see in our written guides and blog posts.
A Memorable Experience: The Lotus Emira GT4 Launch Event
One of my favourite video experiences was when I had the incredible opportunity to take a passenger ride in the newly released Lotus Emira GT4 during an event featuring the legendary Gavan Kershaw. This exhilarating ride not only allowed me to experience the raw power and performance of the car but also to capture and share the essence of that moment with my audience.
Videos like the one listed above offer a different perspective on the automotive world, allowing me to communicate the real-life experience of a car without relying solely on words. They serve as a dynamic way to engage with our viewers and provide a taste of what it's like to be behind the wheel of these incredible machines.
As I continue my journey in the automotive industry, I look forward to creating more video content that brings the excitement and thrill of cars to life.
Events & Appearances
While my primary focus revolves around creating automotive content, I also make time to be part of some of the most thrilling automotive events and appearances throughout the year. You can often find me at:
These events and appearances not only keep me in touch with the latest developments in the automotive industry but also provide valuable experiences that I eagerly share with my audience.
Shaping Journalism's Future with Birkbeck – University of London
In a continuous quest to advance the field of journalism and contribute to its ever-evolving landscape, I was selected to participate in a pivotal survey orchestrated by the esteemed Birkbeck, University of London, and the Department of Journalism at City, University of London. This survey, of which I was a key respondent, aimed to meticulously analyse the working conditions, practices, values, and opinions of UK journalists, comparing findings with those from 2015.
Being a part of this endeavor wasn't merely a nod to my presence in the journalistic field but an acknowledgment of my significant role within it. My insights, along with those of a carefully chosen representative sample of UK journalists, played a crucial role in ensuring the comprehensiveness and representativeness of the survey's results.

Furthermore, this survey wasn't just confined to the UK. It is a fragment of the world's largest survey of journalists, encompassing insights from over 100 countries. My involvement underscores my commitment to the betterment of journalism as a profession, and it is a testament to the value and expertise I bring to the table.
Being recognised by prominent academic figures like Dr. Imke Henkel and Dr. Neil Thurman adds another feather to my cap, reinforcing my dedication and standing within the journalistic community.
Our Journey: From Zero to Millions
Motor Verso's journey began in 2013 with humble beginnings and zero traffic. Fast forward to today, and we've witnessed incredible growth. In our best months, over 600,000 individuals visit our site seeking recommendations, car insights, and maintenance guidance. We take immense pride in knowing that we've become a trusted resource for millions of people each year.
Social Media & External Links
While my focus is primarily on creating valuable content, you're welcome to explore my previous posts and updates on Instagram and Twitter:
Feel free to connect and follow for glimpses into my automotive world, behind-the-scenes content, and updates on my latest projects and adventures.
Contact Information
Feel free to get in touch with me if you have any questions or inquiries, or if you just want to chat about all things automotive. I'm always here to help.
Email: paul.hadley@motorverso.com
I personally respond to every email I receive, so don't hesitate to drop me a line. Whether you're a reader, publisher, or media professional, I'm open to discussions, collaborations, and sharing my expertise.
Additionally, if you're facing car repair challenges and need guidance, we're here for you. For car repair inquiries, please reach out to repairs@motorverso.com. We're committed to providing advice and assistance to help you get your car back on the road.
A Personal Passion: The Nürburgring Experience
Beyond my professional endeavors in the realm of cars, I am, at my core, an unwavering car enthusiast. There's a list every petrolhead has, a sort of automotive bucket list, and right at the top of mine was the legendary Nürburgring.
In 2023, I turned that dream into reality. With a lightly track-prepared Golf GTI as my car, I tackled the Nürburgring not once, but for two exhilarating sessions. To say it was intense would be an understatement. The circuit, known for its intricate design, challenging corners, and breathtaking straights, was every bit as chaotic and complicated as I'd imagined — probably more so.
Every twist and turn, every moment of acceleration and deceleration, was an exercise in skill, patience, and passion. It was, without a doubt, the busiest and most complex track I've ever had the privilege of driving. And yet, amid the adrenaline, the whirlwind of emotions, and the symphony of engine roars, there was pure, unadulterated joy. The kind that only true car enthusiasts can understand.
I emerged from that experience not just intact, but with an even deeper appreciation for the world of motoring. And for those of you curious about what it was like? Check out the video above to get a glimpse of the wild ride that was my Nürburgring adventure. If you're a fellow petrolhead, I can't recommend the experience enough. It's one for the books.
Frequently Asked Questions (FAQs)
Welcome to the FAQ section of my author page. Here, I aim to address common questions and provide clarity on various aspects of my work and the world of cars.
Q1: Who is Paul Hadley?
I'm Paul Hadley, the founder of Motor Verso and a passionate motoring journalist with over a decade of experience. I'm dedicated to sharing my automotive knowledge and experiences with enthusiasts like you.
Q2: What is Motor Verso?
Motor Verso is an automotive publication focused on delivering high-quality content for the modern motoring world. We cover a wide range of topics, from car reviews to maintenance tips and more.
Q3: How can I contact Paul Hadley?
Feel free to reach out to me at paul.hadley@motorverso.com. I personally respond to every email, whether you have questions, collaboration ideas, or simply want to connect.
Q4: Can I request advice on car repairs or maintenance?
Absolutely! If you have car-related questions or need advice on repairs and maintenance, don't hesitate to contact me. I'm here to help.
Q5: What sets Motor Verso apart from other automotive publications?
Motor Verso distinguishes itself with a dedicated focus on high-quality content, unique photography, and a commitment to delivering valuable insights to our readers.
Q6: What social media platforms can I follow you on?
You can find me on Instagram and Twitter for glimpses into my automotive world, updates on my latest projects, and behind-the-scenes content. Just note that I don't use it too much.
Q7: Can I use your content or images for my own website or project?
Usage of my content and images is subject to certain terms and conditions. Please contact me for inquiries regarding content usage.
Q8: Are you open to collaborations or guest contributions?
Yes, I welcome collaborations and guest contributions. If you're interested in working together, feel free to reach out to discuss possibilities.
Q9: Can you recommend resources for car enthusiasts and DIY maintenance?
Certainly! I can suggest various resources and websites for car enthusiasts looking to expand their knowledge and enhance their DIY skills.
Q10: What are your favourite cars?
It's a question I often hear, having spent a decade as an automotive journalist, it's honestly a challenging question to pin down a singular answer to. Truth be told, it's not about having just one ideal car; it's about having a variety to suit your different moods and needs. On some days, you might crave the thrill of a supercar, while on others, the comfort of a luxury saloon might be more appealing. From a purely technical standpoint, the best car I've ever driven is the McLaren 720S. Its performance is awe-inspiring, setting benchmarks in the supercar category. Yet, cars aren't just about numbers. They're about emotions, memories, and experiences. That's where cars like the Maserati Ghibli S and the Alfa Romeo Giulia Quadrifoglio come in. They might not match the McLaren in sheer performance, but they have a unique character that makes driving them an unforgettable experience. Currently, I'm behind the wheel of a Bentley Continental GT Speed. While it's different from the cars I've mentioned, it offers its own set of joys with its luxurious interiors and commanding presence. For those of you looking into the electric segment, my current recommendation would be the MG4. The market is rapidly evolving, and there are numerous electric vehicles that cater to various needs. The MG currently stands out for its blend of performance, features, and value. Cars, at the end of the day, are more than just machines. They're extensions of our personalities, gateways to adventures, and providers of cherished memories. My favourites are those that have given me unforgettable moments on the road, and the list continues to grow with every drive. Note – this is me driving a McLaren 720s below. I should be smiling more I know 🙂

Journey Through My Chronicles on Motor Verso
For those who've been curious about my personal journey and insights in the automotive world, I've got you covered. From the first engine tales I've shared to the intricate details of the latest car technologies I've dabbled with, every piece of my heart and soul is poured into my work on MotorVerso. If you're eager to explore all my articles, reviews, guides, and more, you can find them all neatly curated on Motor Verso.
See all of my work on Motor Verso here
Every word I've written stands as a reflection of my deep-seated passion and extensive knowledge in the realm of cars.
Closing Statement
Thank you for taking the time to explore my world of motoring journalism, car maintenance, and adventures on the road. I'm here to share my knowledge, experiences, and passion with you.
Whether you're an avid automotive enthusiast, seeking car maintenance advice, or simply curious about the world of cars, I'm always just an email away. Don't hesitate to reach out, and let's connect over our shared love for all things automotive.