2015 marks 41 years of the 911 Turbo (I know, I should have written this a year ago). 40 years ago it had 260bhp, and was one of the most expensive cars with a 4-speed gearbox. The 911 boasts the longest Turbo run of a particular model – and the current 911 range (bar the GT3) are all Turbos.
Take a Look At The Outside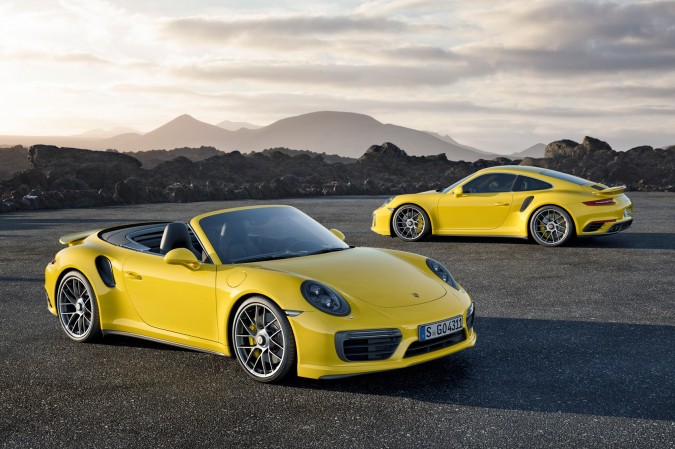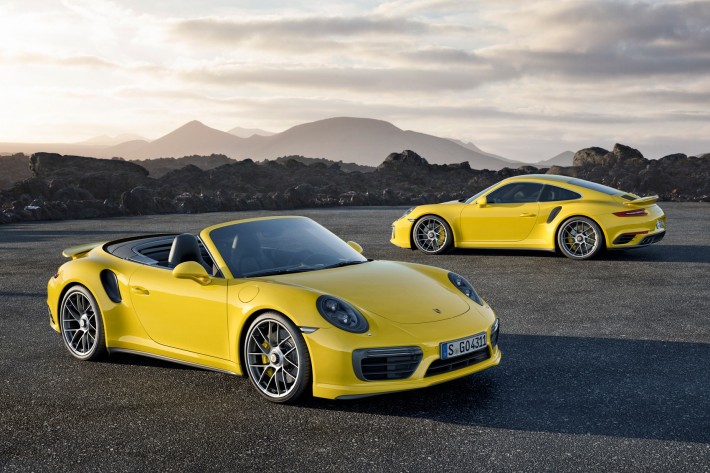 911 Turbos usually have always been identified by their rear spoiler, wide-arch body and different alloys; and the 2016 model year continues that theme. There are more subtle differences such as the front bumper black intakes with upper twin horizontal LED bars. At the rear there are vents trisected by slim vanes, as well as a darkened trim panel that groups the quad tailpipes. The standard Turbo's exhaust is finished in chrome, while the S model gets black chrome. The decklid air intake gets vertical vanes, as with the standard models, but on the Turbos they are separated into two square-shaped apertures. However, if you want a 911 that gets you noticed, then the GT3 puts even the Turbo S into the shade.
Take a Look At The Inside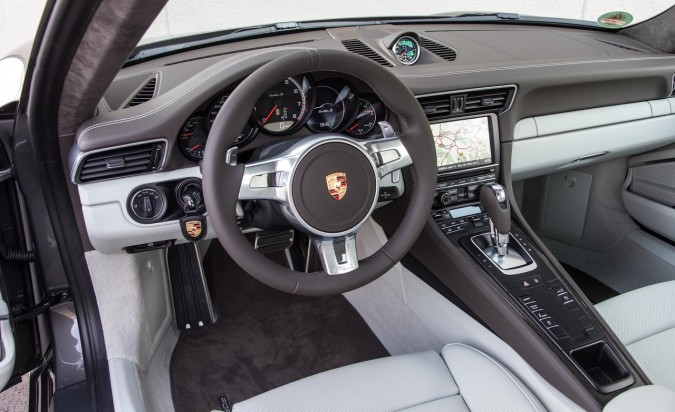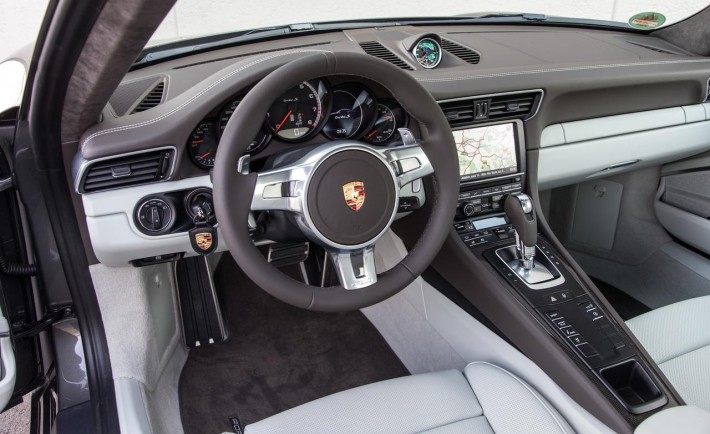 Inside, the Turbo and Turbo S are not dramatically different to regular 911s. Which means there's a new 918 Spyder influenced steering wheel and an improved multimedia system with internet-enabled sat-nav mapping. It's clean, neat, uncluttered and oozes quality.
Tech Details


For 2016 there is a 20bhp power hike. The Turbo's 3.8-litre twin-turbo flat six has altered inlet ports, new injection nozzles and higher fuel pressure. This means 533bhp for the Turbo, and 572bhp for the Turbo S, which also gets new turbochargers with larger compressors. 0-62mph in the Turbo S is dispatched in a blistering 2.9sec and top speed's risen to 205mph (3.0sec and 198mph in the Turbo). And yet both cars are, according to Porsche, slightly more fuel-efficient than before thanks to revised engine and gearchange mapping. As before, dual-clutch PDK is the only transmission option.
2016 Porsche 911 Turbo Summary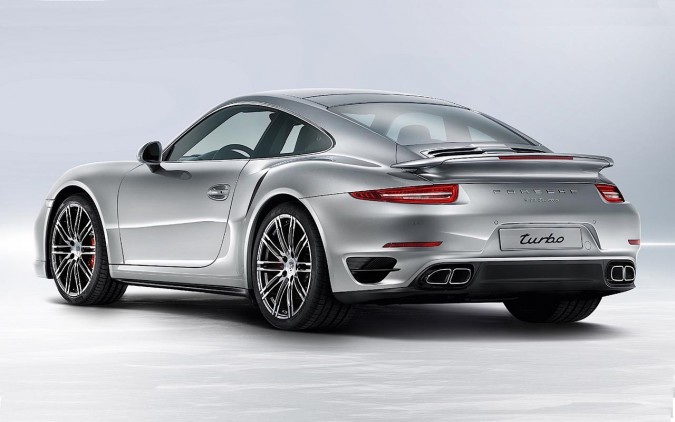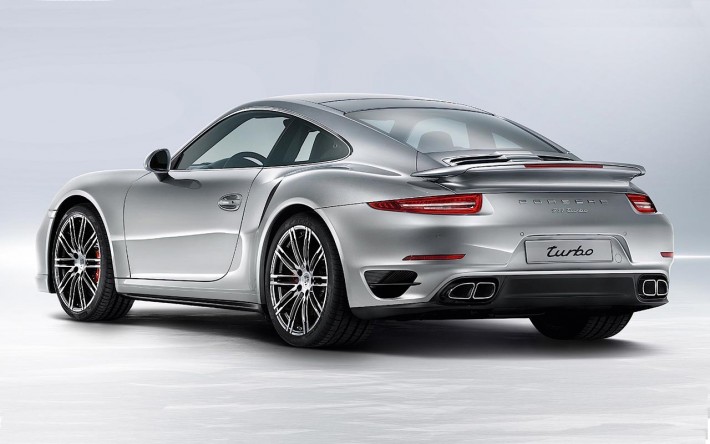 A 911 Turbo S Cabriolet, the most expensive in the line-up (and the first 911 to go past the 150k price point) costs £154,613. That's more than double the price of an 911. But the Turbo has always been the thunderous, exclusive flagship of the 911 range. It gives genuine supercar performance wrapped in the comfort, luxury and practicality of a 911 body. For those who feel an ordinary 911 is too civilized and the GT3 too hardcore; then the Turbo and Turbo S fit the bill perfectly.