360 degree videos are something that the majority still treat as a gimmick as, usually, good quality never comes without compromise in price. However, as technology improves, we're beginning to see more and more usage of a 360 camera, with some registering as actually viable for amateur content producers.
This is why, when given the chance to test out a new 360 camera with a heavy emphasis on ruggedness, something uncommon to find on these things, we took it. Cue the 360fly, a 360 degrees video camera, offering at a realistic price point.
360fly 4K
To begin with, the 360fly is actually not a new concept. The first iteration was announced last year, although that model produced less than satisfactory results, with too little resolution to truly record 360 videos, that model was known as the 360fly HD.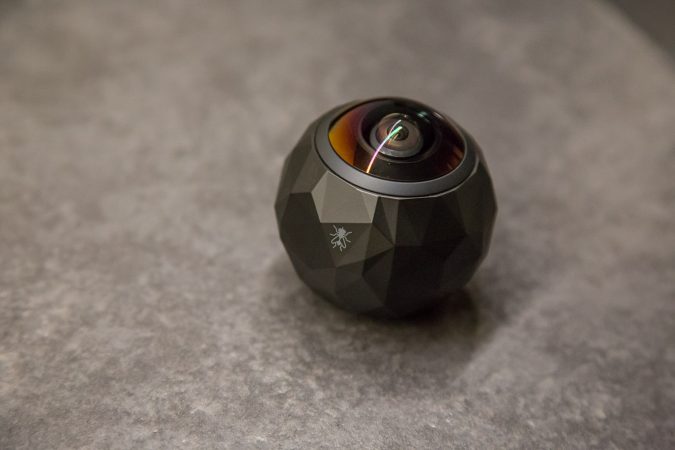 However, now, the company has released a superior variant of the 360fly, the 360fly 4K, now, with 4 times the resolution of the original model, they hope to finally be competitive in this ever growing market segment.
The Exterior
Right before even using the 360fly 4K, I was in love with the rather intriguing design choice they've gone with here. To emphasise the toughness of the camera, a tough spherical case encloses an impressively small body. The camera has a large protruding dome lens typical to 360 degrees cameras, while the bottom has a metal mount allowing you to utilise many of the different accessories available for the 360fly.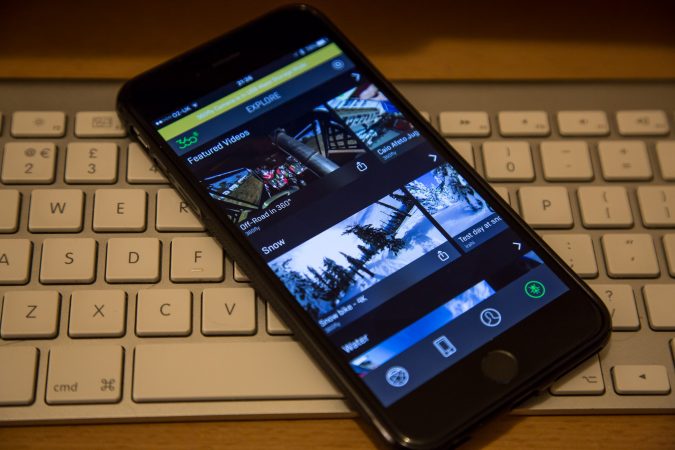 To the side is a triangular shaped button acting as the power button with bright LEDs outlining. Worth noting is the addition of a LED to indicate the state that the camera is in which is convenient when using wireless controls.
The Interior
The camera has a 16-megapixel sensor that records a total resolution of 2880 x 2800, while that sounds impressive, 360 videos will split the resolution evenly around the camera. However, note that it's not a true 360 image, it's more akin to a 360 degrees horizontal and 240 degrees vertical view, as there's no sensor below the camera.
It has a dual omnidirectional microphone which records surprisingly good sound. But note that it gets muffled quickly recording from a metre or so away, understandable for a waterproof sports camera. Additionally, it has no external mic input, so if recording good audio is a concern, you may want to look elsewhere.
One of the main selling point of the camera is the ruggedness, rated for up to 10 metres immersion in water, IP6X dust resistance, -20° to 40° C of operating temperature and 1.5 m of shock resistance, it's very impressive. In fact, it's one of the toughest in its segment, with only the large protruding lens being a concern to me.
WiFi and Bluetooth are switched on by default once you power on the camera, as a smartphone app is where you control all of the camera's function; it even provides a live view of what the camera is seeing directly to your phone.
Video Quality and Handling
After shooting your video, you have an option to roughly edit the video on your phone, do note that it is rudimentary, but incredibly simple and easy to use. There is also a desktop software to edit the videos, although it is a bit fiddly and not exactly user-friendly.
For your videos to be shared in 360 form, you can either upload it to Facebook, YouTube, or the official 360fly website, with the latter offering the best quality because of the amount of compression YouTube and Facebook uses when you upload contents onto it.
My biggest gripe with the 360fly 4K is not the quality, as I can't expect a lot from a consumer-oriented 360 degrees camera, but the amount of purple fringing around outlines of subjects in areas with strong contrast.
Video quality is good, I can spot and read some details such as shop signs and license plate numbers rather well. Bear in mind that the camera doesn't have a broad dynamic range, which is what causes very blown out sky compared to the ground on a bright day.
Additionally, the closer you get to the corners, the more details are lost. However, in my opinion, none of that matters, as what 360 degree videos really offer you is an overwhelming feeling of freedom, never once were we able to just swipe around a video and check out things we might've missed otherwise, for exploration purposes, the 360fly 4K does a fine job.
Furthermore, there is also an option to omit 360 degrees recording and just go for a fish-eye video recording, concentrating all that resolution for a single image, the quality is what you would expect of a 4K action camera, this is a good addition in my mind. Live streaming 360 videos are also possible using Livit, a streaming site, although I'd imagine the amount of data that you need to transfer in a second would be astonishing.
Additional Information
The camera also has a GPS, altimeter and accelerometer. Powering all of these is a Li-Po 1780 mAh battery that allows for continuous 4K recording time of 1.5 hours, for up to 64 GB in the internal storage, or about 3 hours of 4K videos.
The charging and data transfer of the camera is handled by connecting the PowerCradle, a magnetic docking station specially made for the 360fly, to your computer via a Micro-USB cable.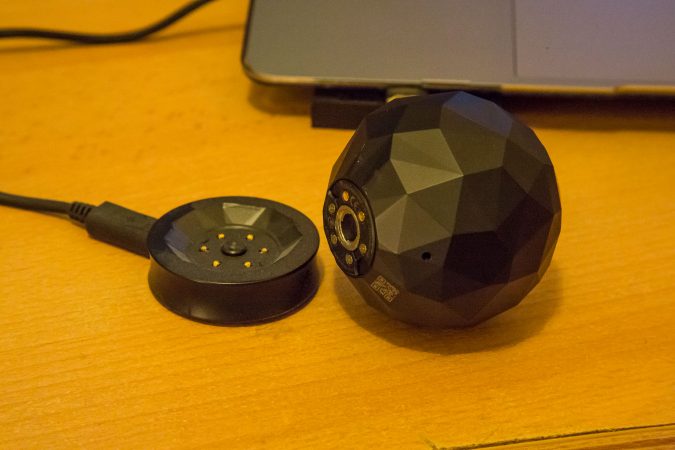 Compared to most other 360 degrees cameras, the 360fly is quite light, at just 172g, and also it's extremely compact, so you can be quite inconspicuous while recording with it around the streets, something that some might find convenient.
Verdict
Overall, the 360fly 4K is a major improvement over the latest iteration, and proof that 1080p just won't cut it for 360 degrees video. The 360fly 4K, at roughly £599 is a very viable option for hobbyist content creators who just want to record acceptable 360 degrees videos, with durability as a bonus.
For a commercially available 360 degrees camera, you can do a lot worse. The 360fly 4k would be a pretty strong alternative to the mainstream GoPro if 360 degrees recording is a major concern, and it is very respectable for an action camera to compete with a GoPro.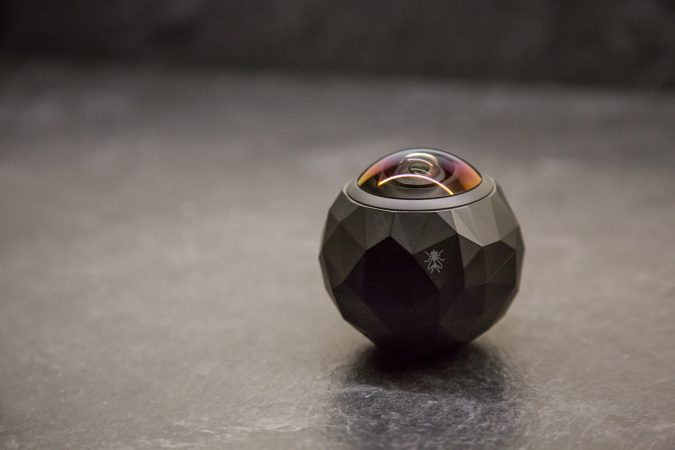 One very clear argument is that, with 360 degrees of freedom, you often notice events that you would otherwise miss on normal cameras. With that, think to yourself, do you need it, or do you want to try 360 video recording out? Either way, you can't go wrong with the 360fly 4K.