The 750 Motor Club season nears its close. The latest round took place at Snetterton Circuit in Norfolk where champions were crowned and title battles heated up as various series entered their final rounds.
CLUB ENDURO: Arena win again
The highlight of the weekend's action was the Tegiwa Club Enduro championship. The annual 2-hour race at Snetterton was set to be a thriller with a highly competitive grid through 3 differing classes.
The race got underway with the Arena Motorsport Seat Leon TCR of Carl Swift heading the field after a wet qualifying. Joe Lock quickly set about making up for lost time in his M3 GTR until he misjudged the grip levels and steamed into the barriers after an attempted overtake on the 2nd Arena Seat of Matthew Wallis.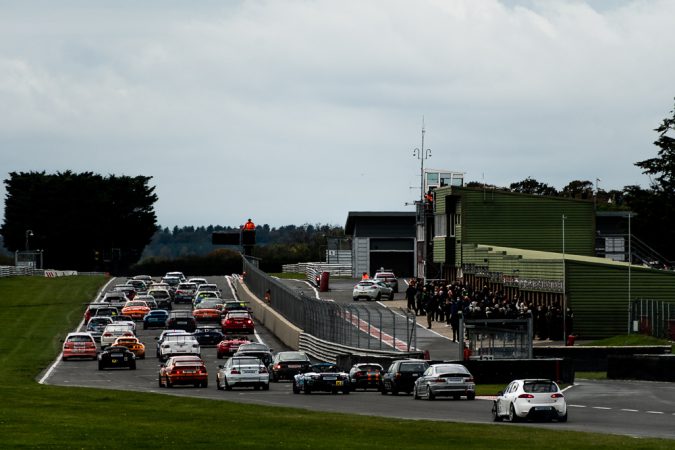 The resulting safety car saw Baker pit and fuel his car to the end. Re-emerging ahead of the safety car queue and gained a lap upon his nearest rivals when they pitted later on during the race.
With Lock out of the race, there was no challenging Baker as he managed to lap the entire field yet again and come home with a 2-lap advantage over teammate Wallis who finished in 2nd. This was Arena Motorsports second successive win at Snetterton after claiming last years honours with the same driver pairing.
It was an uneventful race for Wallace after the earlier incident with Lock. Finishing almost a minute of nearest rivals, Matthew Hampson and Andy Schultz.
Schultz / Hampson came home 3rd having led for a large portion of the race when the Swift / Baker car pitted early on.
BMW Car Club Racing Championship: Fiesty racing throughout
With two races throughout the day, the BMW CCRC cars were on best behaviour throughout race 1.
Stephen Scott-Dunwoodie made a lightning start to jump from 8th to 3rd position by the time he had reached turn 2. Two corners later and he passed Michael Pensavalle for second place and quickly set about hunting down polesitter, Paul Cook. It wasn't long before he despatched the leading BMW with an audacious move around the outside of Riches corner on the greasy surface.
From here on in he didn't look back and built a 6-second lead before a late-race safety car was deployed after the bonnet of David Newnes's E30 325i flew off and landed in the middle of the circuit.
With so little time remaining, the safety car remained on track for the remainder of the race. It was Scott-Dunwoodie who took victory on his debut in the series. Cook came home in 2nd with Pensavalle in 3rd.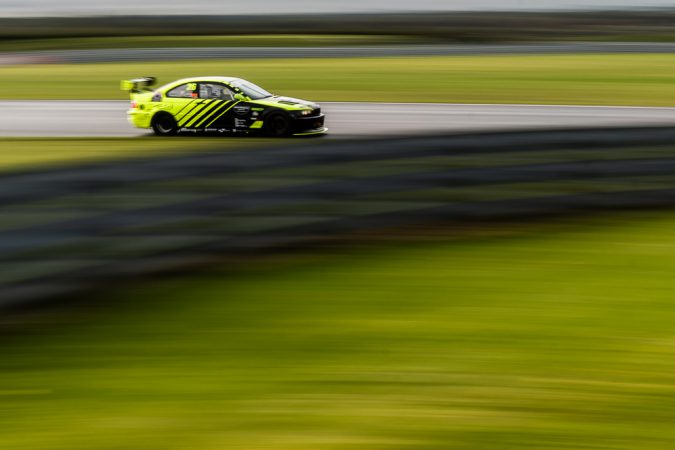 Race 2 saw a titanic battle between Pensavalle and Michael Cutt. Throughout the opening half of the race, there was little to choose between them. However, Cutt (who was visibly frustrated) went for an optimistic move into the fast Hamilton corner and made slight contact with the rear of Pensavalle's car forcing him off the track.
From then on the leading duo fought intensely but this time without contact. However, their constant squabbling was allowing former BTCC racer, Rick Kerry, in his V8 powered 1 series to close in at a rate over a second per lap.
Unsurprisingly he quickly caught Pensavalle but couldn't find a way through. This allowed Cutt to build up an 8-second advantage whilst the battle for second was further heating up. Unfortunately, the grandstand finish was robbed when Pensavalle was given a drive-through penalty, dropping him back to 5th at the flag.
It was Cutt who took victory from Kerry with Cook making it two successive podiums in 3rd.
Formula 1000: Impressive car control
It was an exceptional display of car control which saw Robert Welham take two of three race victories over the course of the weekend.
Sunday's first race looked set to go the way of Ben Powney as he charged to a 2-second advantage over Dan Gore. Robert Welham had other ideas as he mastered the tricky conditions to scythe through the field from his lowly starting position and perform a highly courageous move around the outside of T1 on a wet track.
From then on he pressed on and took the victory with a 5-second advantage from Powney and Elliott Mitchell who rounded off the podium.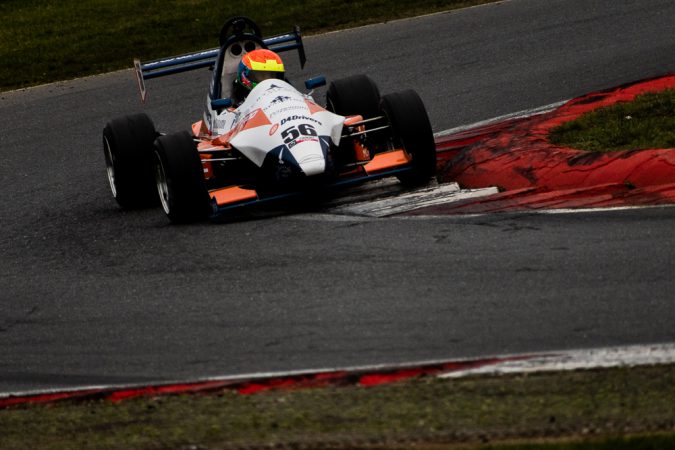 Race 2 saw much better conditions as the circuit had completely dried with hours of track action between the two races.
Having struggled in Race 1 of the day, Lee Morgan removed any doubts about his speed when he absolutely dominated Race 2. Starting back in 5th place, he got the perfect start and launched into 1st by the end of the first corner.
From then on he managed the lead gap at 5 seconds and powered home to take a well-earned victory. Matthew Booth came home in 2nd with Dan Clowes surviving a last-lap lunge from Welham to complete the podium.
Welham's lunge didn't quite go to plan. With a podium in sight, he was desperate to get past Elliott Mitchell, misjudged his braking and locked wheels with Elliott's car, sending him up and over. Whilst Welham could have continued, he rushed to assist Elliott in extracting him from his overturned car. Luckily both drivers were unharmed in this scary incident.
Sports 1000: Champion Crowned
Rich Miles took victory in the final race of the season in dominant fashion whilst Ryan Yarrow was crowned champion.
It was a great start from Yarrow who got the holeshot at the start after title contender Richard Morris had a disaster of a start and dropped back to 12th position after starting in 1st. Yarrow couldn't maintain the pace of the cars around him and was quickly swamped back to 5th position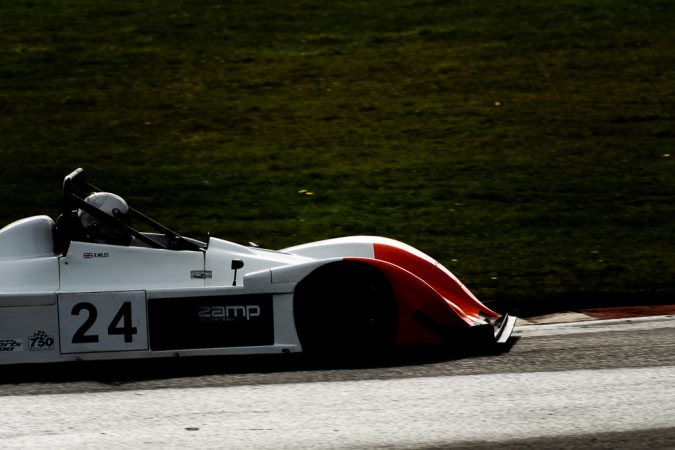 Miles was having a great race. Starting 7th, his sheer pace soon saw him in the lead and pulling away from his rivals at a rapid rate.
So much so that the margin of victory was 25 seconds, an impressive feat in just a 20-minute race. Morris recovered well to claim 2nd position but with Yarrow in 5th, this was not enough to claim the title. Victor Neumann claimed 3rd place and rounded out the podium placings.
The round takes place at Silverstone Circuit for the famous Birkett 6-Hour Relay for the penultimate round of the 750 Motor Club season.