Dash cams are one of those things that might prove of very little use most of the time until proving absolutely priceless. A few minutes of footage can make all the difference in helping your cause in sticky situations.
YouTube is full of footage of people jumping onto a still car or vehicles backing into another in the hopes of getting a wrongful conviction in court. Under such circumstances, any piece of footage can come extremely handy in exonerating you.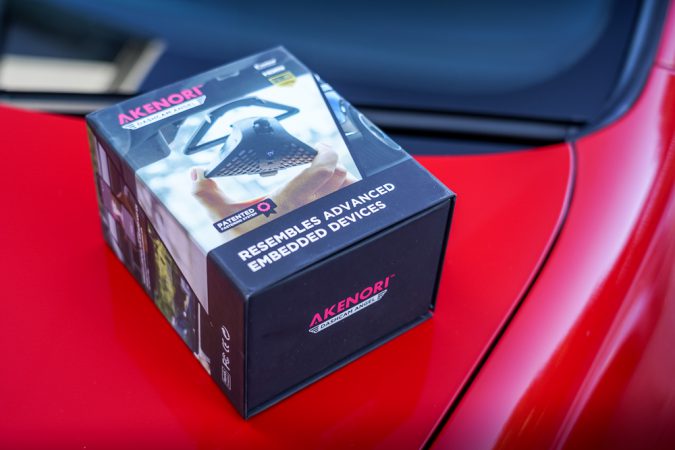 However, most dashcams often provide false hope as the footage is of too poor a quality to prove anything conclusively or are unable to capture important details like people's faces and number plates.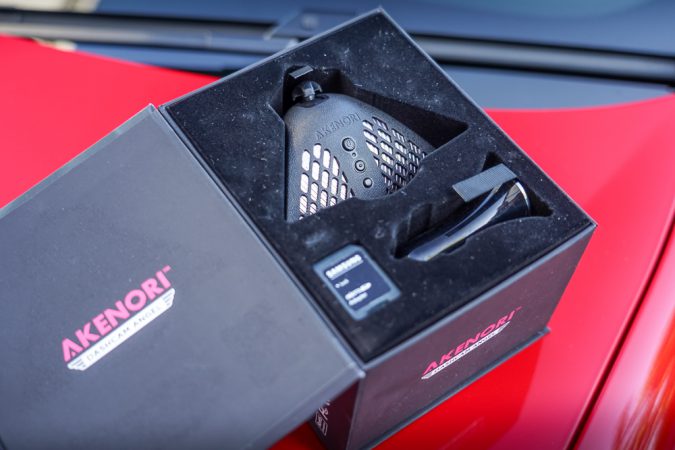 Many dashcams also stop recording once the car's engine stops running which can again result in crucial footage not being captured. The Dashcam Angel from AKENORI promises to be a game-changer as it is designed to overcome all these issues and provide high-quality footage when you need it the most. Here is a closer look at the Dashcam Angel.
Stable and glare-free recording:
Most dashcam footage that we see tend to be all shaky and grainy and while they can give a general idea of what is happening, there usually isn't enough detail in the footage for it to work as concrete evidence.
Things can get even worse if there is glare, as all the camera will record, is the reflection on the windshield. Another issue with many affordable dashcams is that over time dust and grime can get into the optics which can obscure crucial parts of the footage. Dashcam Angel solves all of these through a few innovative tricks.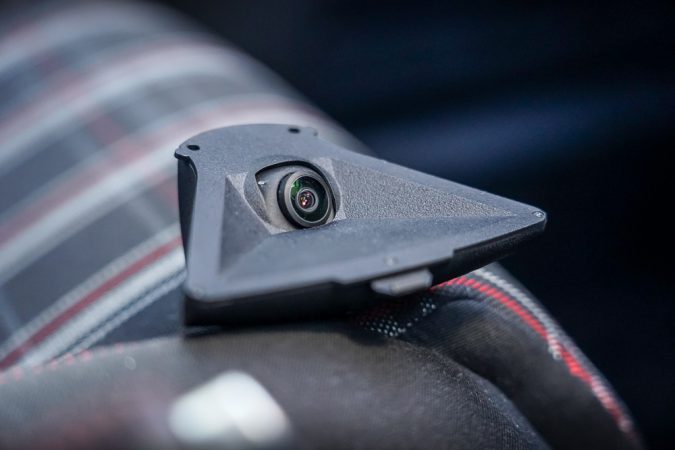 The fastener used to attach the Dashcam Angel to your dash is what makes all the difference. It is rigid and stable and allows for minimal vibrations which in turn results in the stablest footage possible without optical image stabilisation.
The unique body-design also blocks most of the glare that can be produced by the windscreen. The optics are also enclosed securely to ensure that no dust or grime gets on them. All of these factors combine to produce some truly exceptional and useful footage especially when you consider the price.
Another big plus is the use of aspherical lenses which eliminates the fish-eye effect that is an inherent weakness of most affordable dashcams.
Minimal distractions – Akenori Dashcam Angel
Dashcams have to do a difficult job as they have to be small and yet capture good footage. This invariably means that the cost ends up being far too high to make for a sensible investment. If you go for an affordable option then you are forced to make a compromise either with regards to size front or the quality of the footage.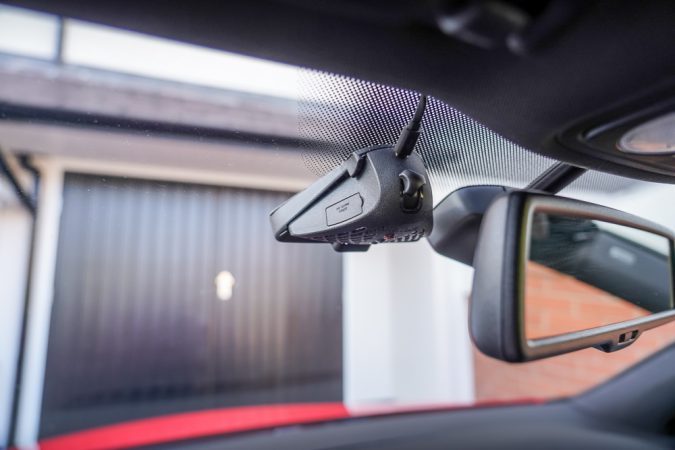 Thankfully, the Dashcam Angel is compact enough to not be a distraction or obstruction while capturing decent quality footage. One way it does this is by eliminating a screen. The shape also is very good in appearing minimalistic while being sufficiently equipped.
Additional recording even when ignition off:
While we hope that no one has to suffer such issues, road rage and uncivilised behaviour on the road is an ever-present reality. Often times, such incidents take place post a crash. Sometimes, crucial evidence is presented after the ignition is turned off by which point most dashcams would have stopped recording.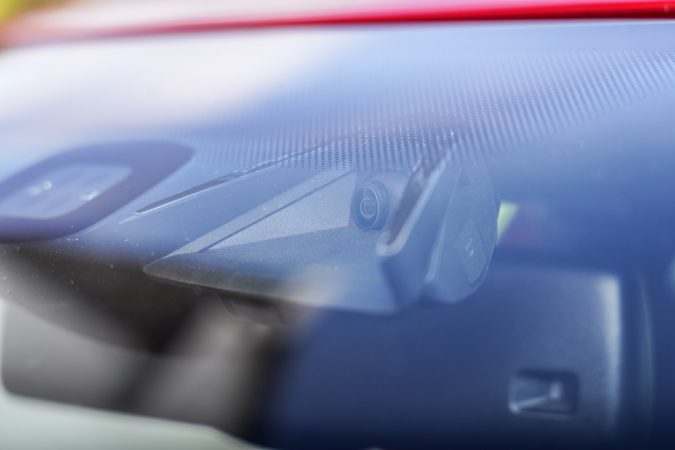 Dashcam Angel provides a nifty workaround to this by coming equipped with a 220 mAh battery that allows the Dashcam Angel to continue recording for an additional 8 minutes after the car is no longer running.
The Dashcam Angel comes equipped with impact sensors and once it senses that there has been an impact, it continues recording even if the car is no longer running.
Inbuilt Wifi and GPS
The lack of a screen might seem like a big omission but the Dashcam Angel comes with inbuilt wifi. This allows you to quickly download any footage captured by this dashcam onto your phone pretty rapidly.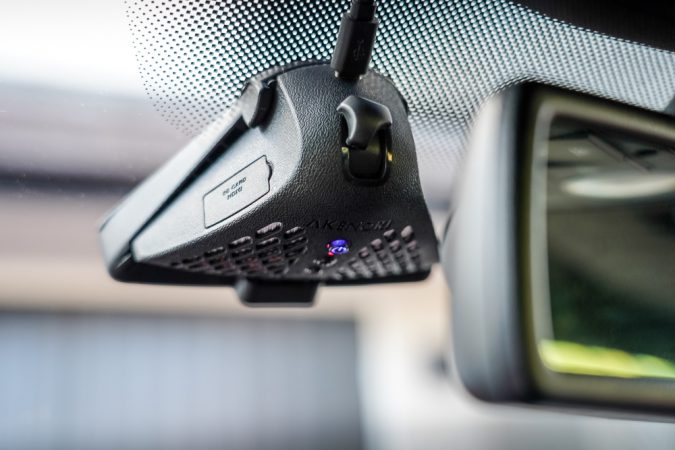 The inbuilt GPS is also very handy as it captures important data such as location and speed in real-time, all of which can be very helpful in the unfortunate event of a crash especially if you are being wrongfully accused.
A few shortcomings
The Dashcam Angel is a great gadget for a very attractive price but it is has a few flaws that stop it from being the perfect dashcam. The first is the lack of optical image stabilisation. The fastener does a good job of damping minor vibrations but if the windshield is subject to heavy vibrations then the footage does become shaky. Also, the frame rates of only 30 fps even at lower resolutions of 720p could be better.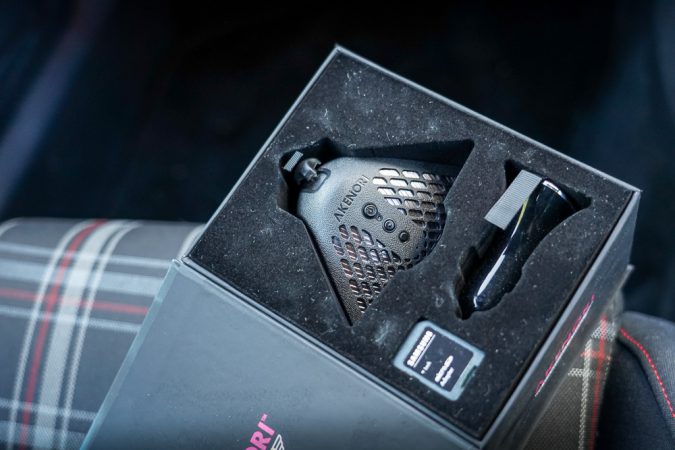 While it is not that big of an issue in most cases. in situations where frame by frame analysis is required, this defect becomes glaringly obvious. Finally, the 8 additional minutes of recording is only activated if the g-sensors sense an impact.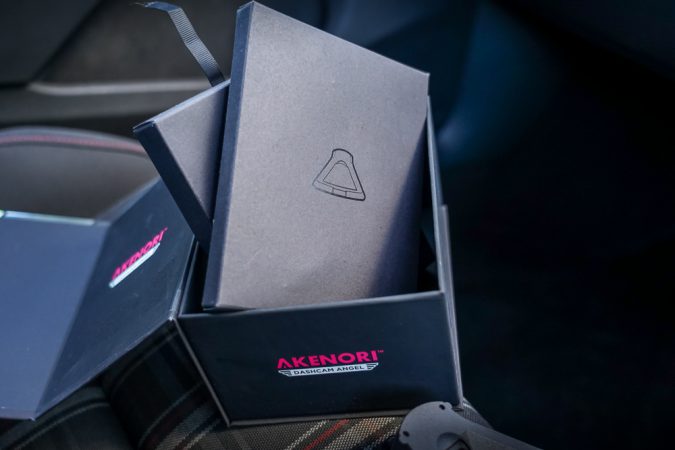 In my opinion, there could be the option of leaving this feature on every time the car is turned off if the user wanted it that way.
Is it worth it?
Keep in mind that if you pre-order this dashcam it will cost you a little over £50. This is very affordable and if you do not want to shell out hundreds of pounds on a dashcam then the Dashcam Angel is a great option. It does have a few shortcomings but at the end of the day it does what it is meant to and there are few if any other dashcams that can capture footage of equal quality at this price point. If affordable is what you are looking for then the Dashcam Angel will serve you well.
Akenori Dashcam AngelSpecs:
The Dashcam Angel comes with the following specs
CPU: Ambarella
Integrated Wifi and GPS
Video resolutions: 1 920 x 1 080 @ 30 fps, 1 280 x 720 @ 30 fps, 720 x 480 x 30 fps
Battery: 220 mAh (can record for 8 minutes after the car is turned off)
G-sensor: 3-axis
Information in the video: Date, Time, Speed, GPS-coordinates
Dimension: 100х76х38 mm
Weight: 117 g