Citroen, as Arsenal's official automotive partner, have used their Airbump technology to create a Headis table for the team.
What is Headis?
If there are any out there – like me – that hadn't heard of it until now, Headis is a popular football-based game somewhat like table tennis combined with football headers. Hence, Headis. It's used to train players and help with their aerial abilities in game, most widely used in Germany. Thanks to Citroen, Arsenal have now become the latest to experience the game.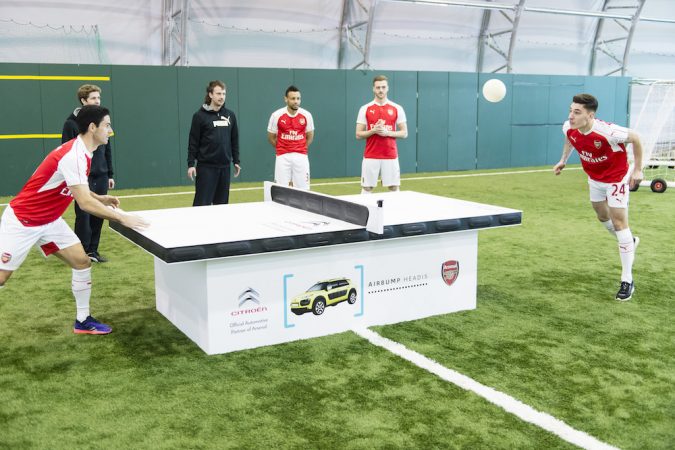 Citroen Airbump Technology
The Airbump technology, when not being used on the tables of Headis, is usually used to protect Citroen bodywork from scratches and bumps. It is probably most obviously used on the Citroen C4 Cactus, giving the Cactus the distinctive bodywork on the doors. Citroen made a feature of this protective material, available in several colours creating an even bolder stand-out design.
Getting Competitive
It has become not only a training method but a competitive sport in its own right, pitting player against player in the aim of winning.
Below is the video following the Arsenal team in their Headis competition. It features Headis creator, Rene Wegner, and current Headis World Champion, Cornelius Doll.