You should try to clean your car's interior at least once a month? It's also recommended to perform a refresher detail including leather treatment once every three months. Naturally, no one adheres to these guidelines, but as a general rule, you should at least vacuum your interior at least once every four weeks. As a general rule, as soon as you notice too much dust or piled up grime, it's time for an overhaul.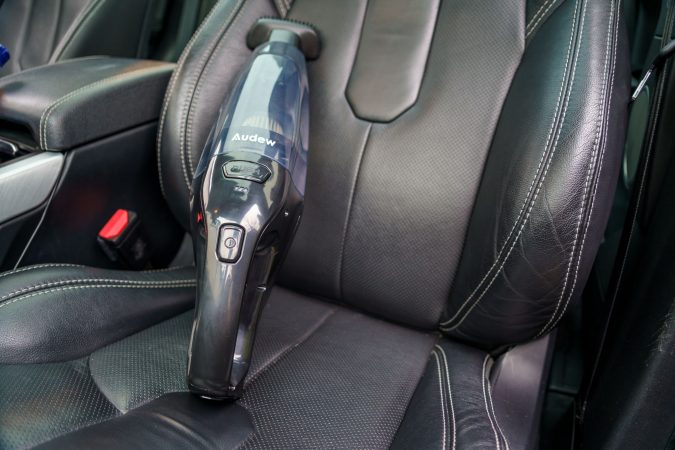 We know cleaning your car can be difficult and time-consuming, especially if you don't have the right tools for the job. Cleaning a car's cabin with a regular vacuum like the one you'd find in your house is nearly impossible. Luckily, you don't need a lot of tools when it comes to cleaning the interior. A simple portable vacuum does most of the job quite easily. To explain how it comes in handy, we'll be reviewing one of the most suitable products currently out there: the Audew 7KPa.
Car Vacumm Design
Don't let its compact size fool you. This is a tool perfectly suited for the task it was designed for. Its small size is an advantage when it comes to cleaning difficult to reach nooks and crannies. It comes with two different types of accessories to make it even more versatile. The flat mouth means it can easily reach narrow corners and spaces, but you can switch over to the dusting brush as soon as you move on to the carpet and the floor mats.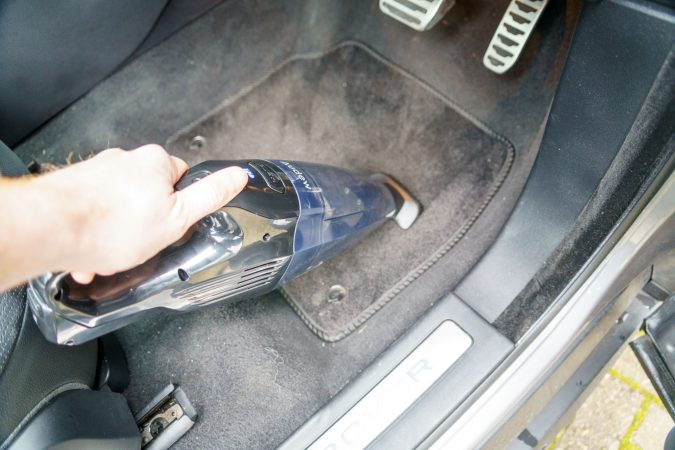 Did we also mention it's cordless? You're not bound by a socket or any sort of extension cord. You can even take it with you on a road trip if you're that particular about keeping your car clean at all times. Do note though, that it still requires a charge.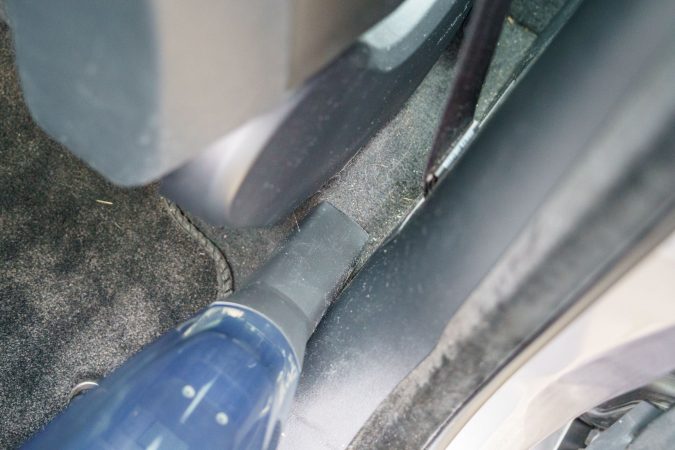 22,00mAh Lithium Battery
While it does need charging up, the massive 22,00mAh lithium battery means you have a solid 20-25 minutes of continuous cleaning time before it gives up. When it does, it can be fully recharged in just 3 to 5 hours, depending on whether you fully depleted it or not. The entire vacuum weighs just 1.1 kilograms, making it as light as a carton of milk.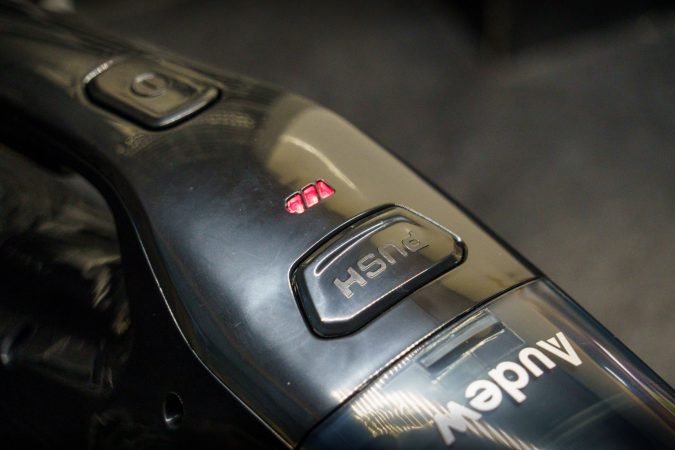 Cleaning – 100W High-Performance Motor
As for its actual cleaning capabilities, you can't fault the Audew. The 100W high-performance motor is powerful yet reasonably quiet, with a stable 7000PA cyclone suction. The low noise design is partly down to the 360 degrees ventilation design which cools down the unit efficiently and encourages airflow.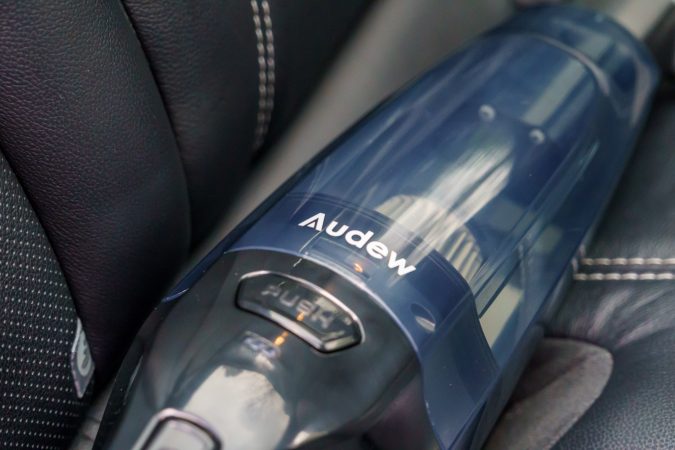 Stainless Steel HEPA Filters
The stainless steel HEPA filter is noticeably more durable than your average plastic fibre HEPA filter. As such, it is both reusable and washable.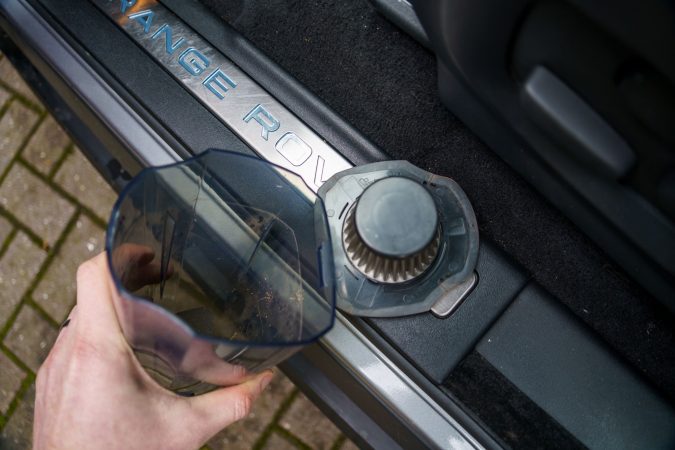 Solid Warranty
As with most high-quality genuine products this handheld vacuum comes with a 12-month warranty and a 30-day refund period. What more can we say about it? No other product fulfils its intended role more than this vacuum does.