Of some of the most basic self-maintenance equipment any car owner should have, a decent tyre Inflator should be near the top of your list. Recently, I've tested out the Audew Digital Tyre Inflator, a £29.99 purchase from Amazon. This lightweight and portable device has a powerful motor, which can produce up to 38L/min air flow rate, which is good enough to see a 15-inch tyre inflated from 0 to 35PSI in 5 minutes. Quite powerful indeed!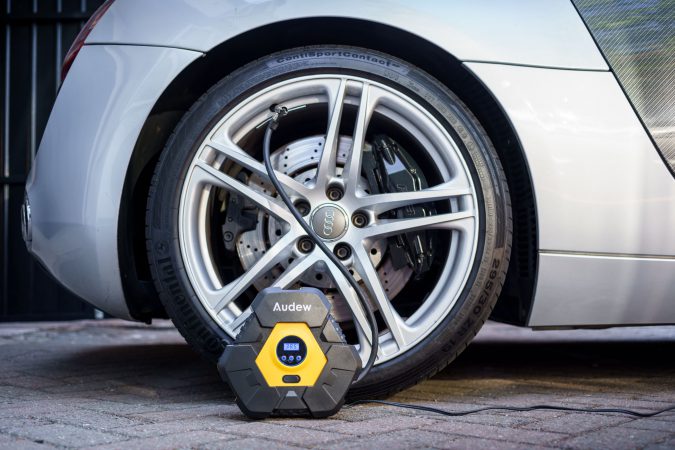 Design
The stainless steel and ABS plastic design sandwich an LCD digital display which has a screen material that makes it more durable and wear-resistant, and the three buttons are well spaced to make clear inputs. The R button toggles between your preferred pressure rating, PSI/BAR/kpa, and the plus and minus buttons increase and decrease to the recommended pressure that the tyre needs, as recommended by the manufacturer of your particular vehicle.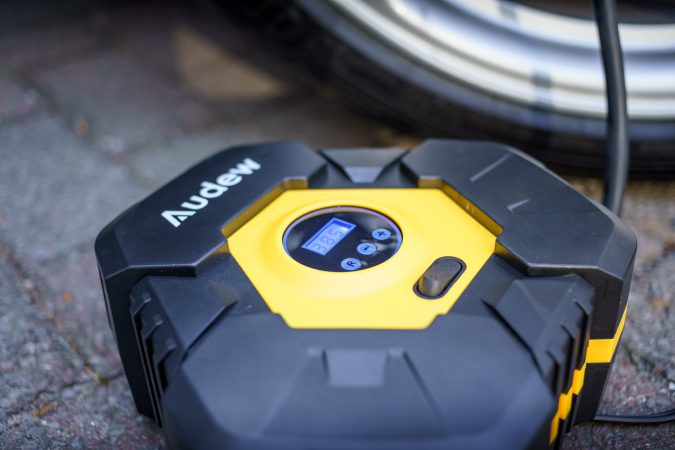 The Audew Digital Tyre Inflator comes with a 3M cable, which means that front and back access to tyres are not compromised at all, especially if you don't have a 12V socket in your boot.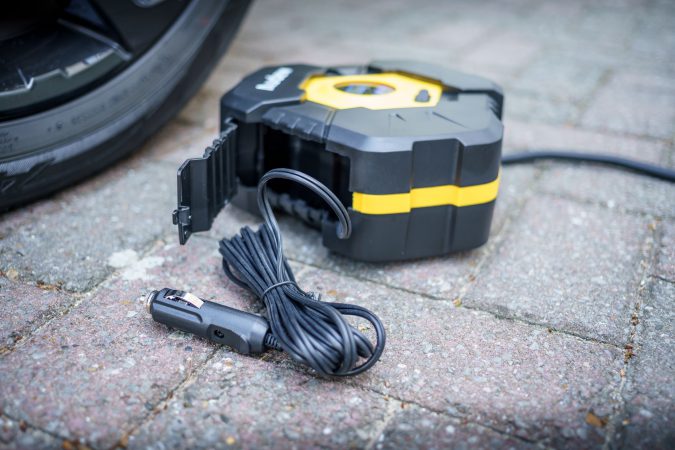 How To
Using the Audew Digital Tyre Inflator is an easy process, that consists of starting your car, inserting the plug into your cars 12V cigarette lighter socket, insert the inflation port onto the valve of your tyre and press the buckle to lock in place, set your desired pressure, and turn it on. Once your desired pressure has been reached, the Audew Tyre Inflator will switch off immediately, so no worries of having monster truck tyres on your nice new Ford Focus!
Even if you need to check your pressures at night, you're covered, as the Audew unit has a dual-mode LED light output: Strong light and SOS mode for even the most adverse situations.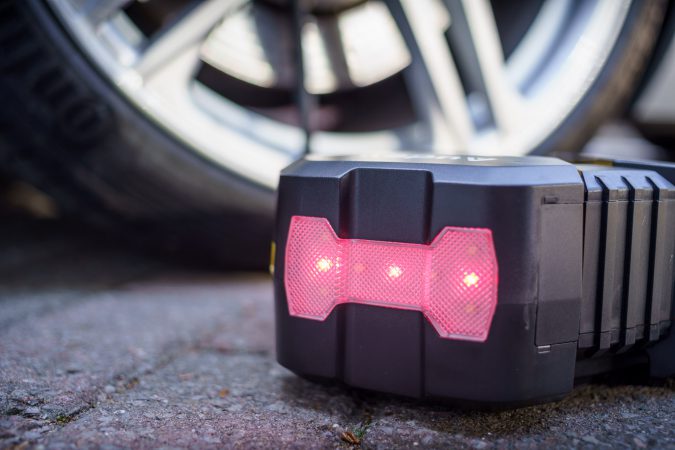 Extras
Not only are you covered if you're a car owner, the unit will also work with motorcycles, balls, bicycles, air beds and even kayaks! You'll get three different nozzles to suit your desired application and a spare fuse, all easily stored in a travel bag so it remains as portable as possible.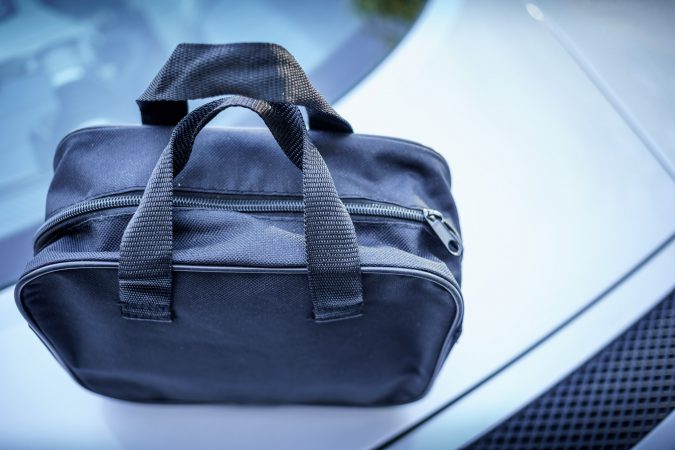 Overall, I'm impressed with this tyre inflator. It does the job as and when needed with minimal fuss. And sometimes, that's all we need!