The Audi A8 seems to have been left behind after the launches of the all singing and dancing Mercedes S class and BMW 7 series. But Audi have decided to grab some attention back from its rivals with the launch of the S8 Plus. Audi sell about 1,000 A8s every year in the UK, with a healthy 10% accounted for by the 513bhp S8.
Take a Look At The Outside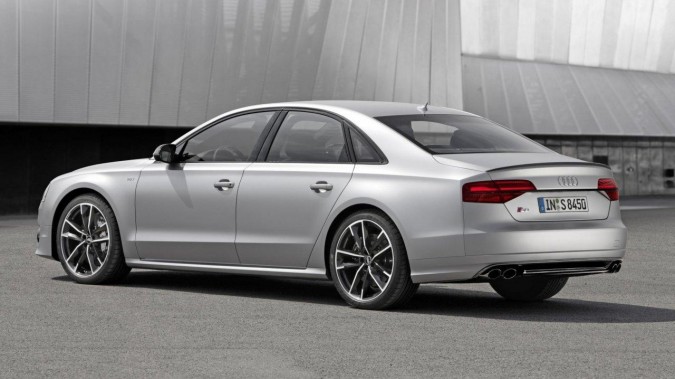 Take a Look At The Inside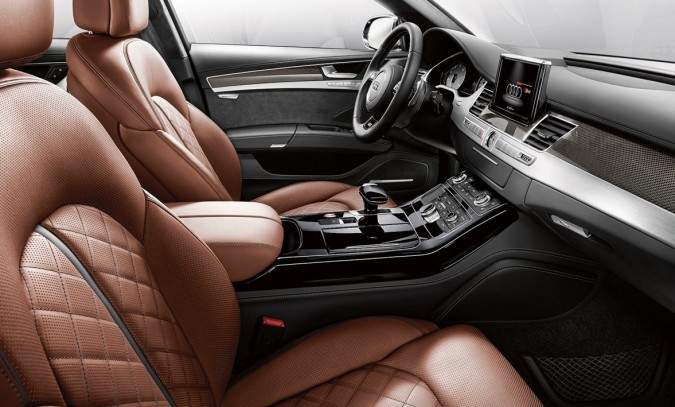 On the inside, it is as per the standard S8, but with Arras Red seat piping and contrast stitching, and faux-suede headliner. The S8 Plus also comes with an exclusive exterior colour, Floret Silver, in addition to all the shades offered on the standard S8. Also included are electric sunblinds for rear windscreen and rear door windows.
Tech Details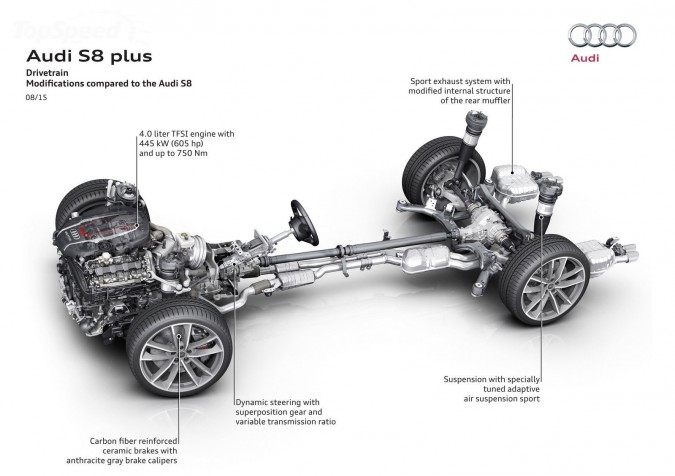 Audi have squeezed another 85bhp from the S8's twin-turbocharged, 4.0-litre V8, taking it up to 597bhp, it also gets an extra 100Nm of torque (up to 750Nm.) That's 160Nm over and above what's available in the new R8 V10. The gearbox is a single clutch eight-speed Tiptronic. To cope with the extra stress, there's also stronger head gaskets and modified exhaust valves, which means 0-60mph takes a ballistic 3.8 seconds according to Audi.
Audi S8 Plus Summary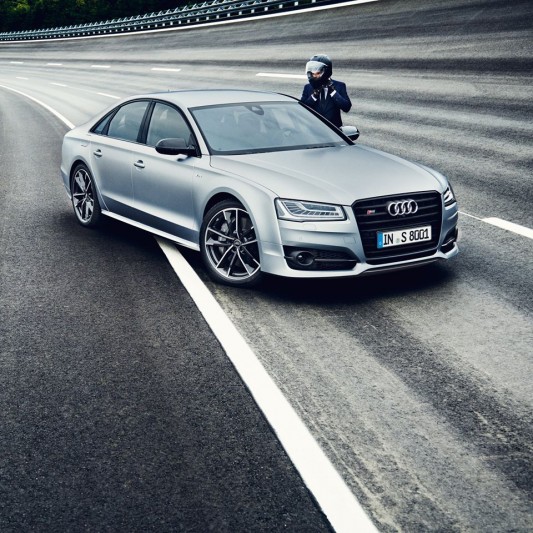 Described as the fastest limousine in the world, it is also one of the most expensive Audi saloons on sale, although the A8L W12 beats it for most expensive four-door Audi. At £16,315 more expensive than the standard S8, the S8 plus comes in at XXXXXXX. In comparison, a BMW M6 Gran Coupe gives 552bhp at £94,750 and a Jaguar XJR 542bhp at £92,395. However, a Porsche Panamera and Mercedes S-Class are north of £100k to get 500bhp+. It seems the Audi A8 is not going down without one hell of a fight with this kick-ass power palace. Bring on the S8 Plus.