Audi have joined the bid to grasp our attention as they release images and ALOT of details on the Audi Nanuk Quattro concept ahead of the Frankfurt Motor show this year.
Reading their press release, it is apparent that this machine is something Audi are proud of. "Innovative design concept combines dynamics of a high performance sports car". I'll go as far as to say the car looks good, and damn good at that. But innovative? No. The car is very mustang-like, and for that reason I cannot agree with the press release claim. If you believe and agree with everything you read in an Audi press release, then you work for Audi – fact. "The result is a sports car for any stage of life and for any surface – equally at home on the race track, the highway or a winding country road as it is off-road in the sand or in the snow." Another claim I cannot get behind. Yes, this power house may be good on the racetrack and on the 'highway' (that's a motorway to you Brits), but good at home? I think not, Audi. A fundamental flaw, the number of seats. You guessed it, there's two. Which means if you have kids, or friends, or know anyone who likes to be driven places, you are buggered. And I can imagine if you brought this home from the car dealership to your wife and announced it as the new family car, you'd have to file for a divorce or take the machine back faster than you'd have teenage boys swivel on the spot to catch a glimpse of the auto. Alas, if you have the money to buy two cars (or pay for a divorce lawyer) , I can't see a problem for you.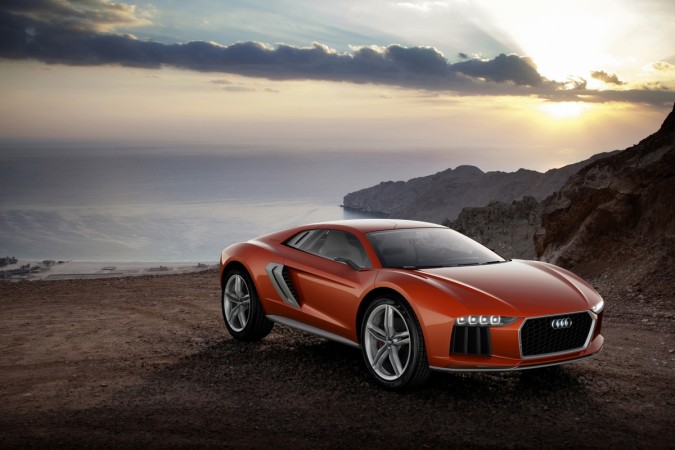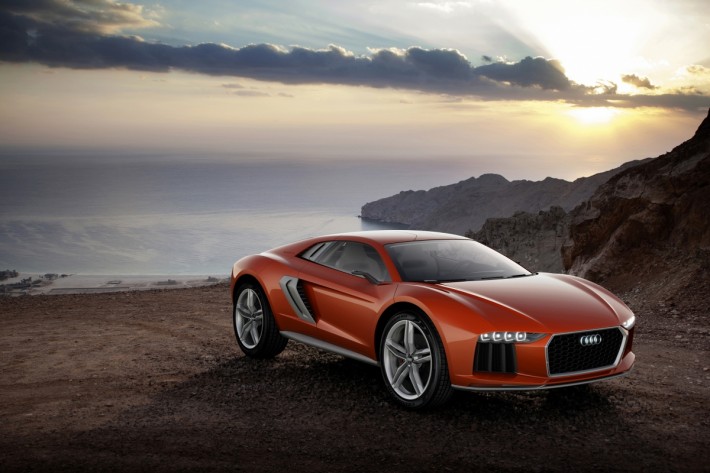 With some concept cars, there really aren't many specifications to go on. This cannot be said for the Nanuk. Looking at the heart of the monster, we see a newly-developed v10 diesel engine. 544 horses will drag the heavy 1900 kilo Audi to 190 mph, and will achieve 0-60mph in 3.8 seconds.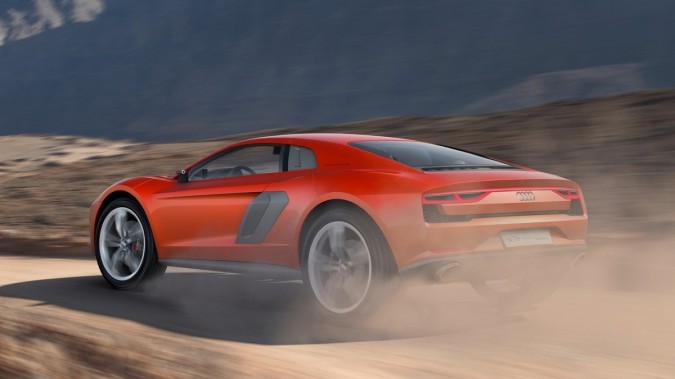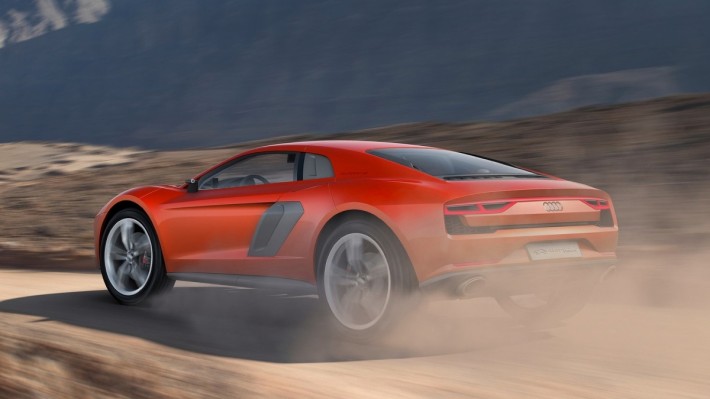 "Technological highlights" of the car include the integral steering, resolving "The classic conflict between dynamic handling and steering". When you drive at low speeds, the rear wheels can turn up to nine degrees in the opposite direction of the front wheels. This will reduce the turning circle to around 10 metres. Another technological highlight is the adaptive air suspension, something I like the sound of. Basically, the driver can adjust the ground clearance of the Nanuk in three stages, or modes. Normal , lower (1.18 inch) and higher (1.57 inch). It also controls itself based on your driving speed and your predicted route (through sat nav). So if your cruising on the M6 motorway, your clearance would be lower. And if you were on gravel, your clearance would be higher.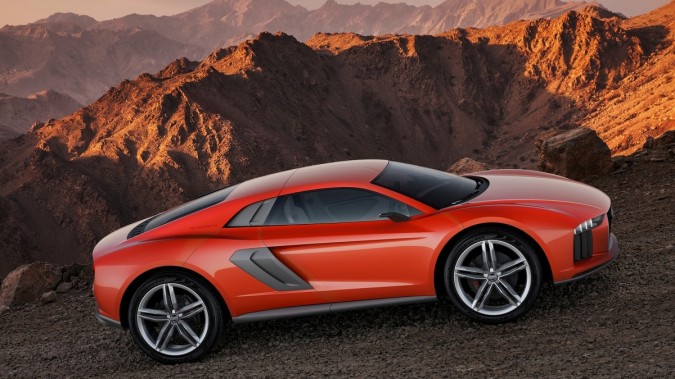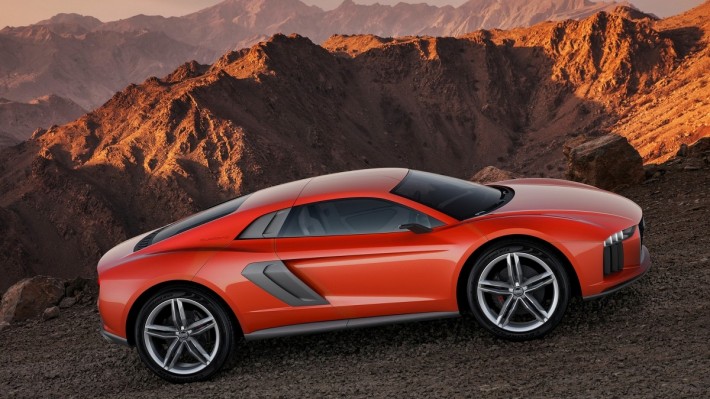 When I think of Audi, I think of business man's car crossed over with a family car. In my opinion, and I know there are some which do not approve, an Audi isn't much to look at (with exception to the R8 and co.). However, working with Italdesign Giugiaro, Audi have made me rethink. This car has a strong whiff of American muscle, and there is nothing wrong with this whatsoever. I either like my cars elegant and smooth (such as the Eagle Speedster) or aggressive and down right rude (such as the Adventador J). This car is about as mean looking as they come, especially in 'Extreme Red'.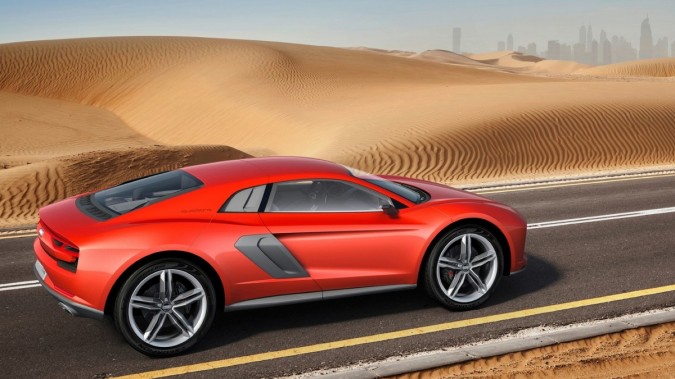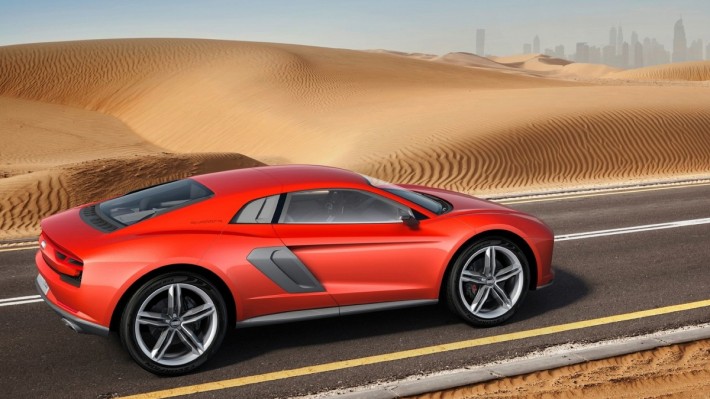 I am looking forward to seeing more of this car at the Frankfurt Motor Show this year, I am excited to take a look at the interior and more of the exterior – having already been overloaded with statistics and specifications. So keep your eyes peeled for an angry red Audi this year, it will be worth it, this one is a looker.