This is what I would define as a niche problem. You absolutely love fishing and you're mad on Bentley's. You often find yourself getting upset that you can't take your car fishing because it's simply not practical enough. Oh, how times have changed. You should have heard by now about the release of the Bentley Bentayga, this brought with it a high ride height and lots more interior space.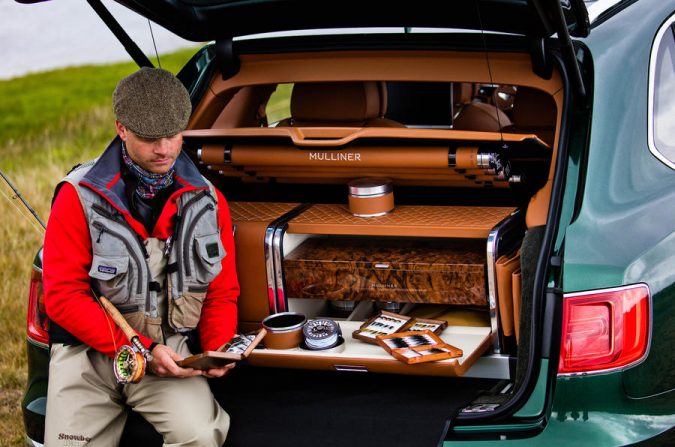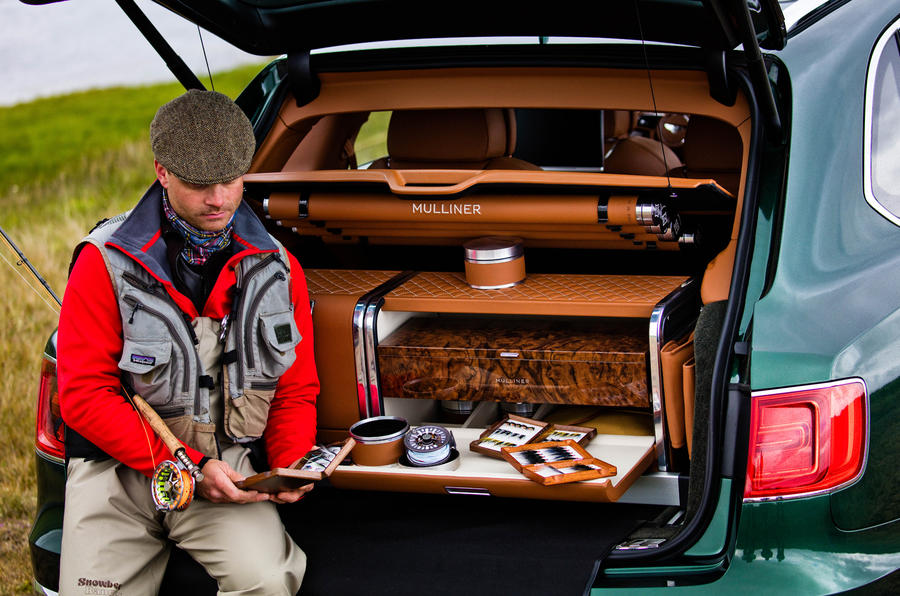 Bentley Bentayga – Fly Fishing
But things have gone one step further and Mulliner have taken the Bentayga to the next level by customising the car specifically to carry your tackle. The car has been named the 'Fly Fishing'. In short you get a Bentayga, four hand-made rods and lots of fly fishing paraphernalia, contained in a luxurious three-piece boot set.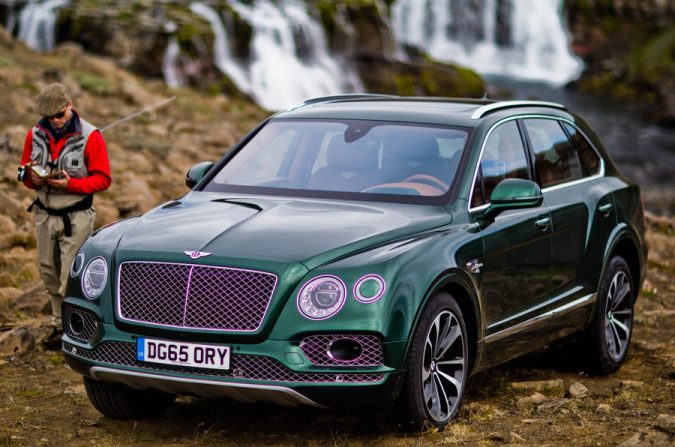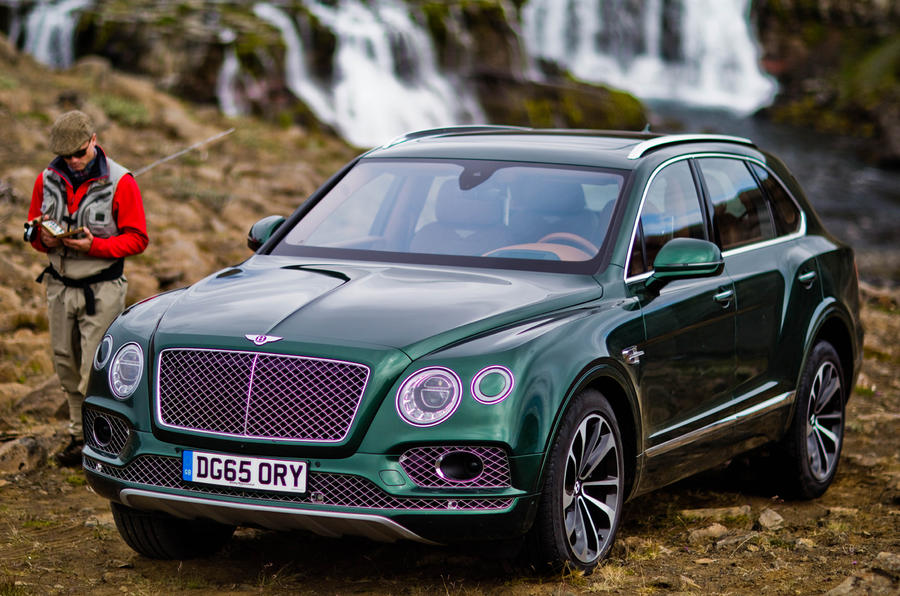 More Modifications
But the list of modifications does go deeper, there is a waterproof boot floor and sill protectors into the car, a built-in dehumidifier to keep the interior dry and, lastly, projector lights built into the bottoms of the doors showing the Bentley and Mulliner logos upon arrival.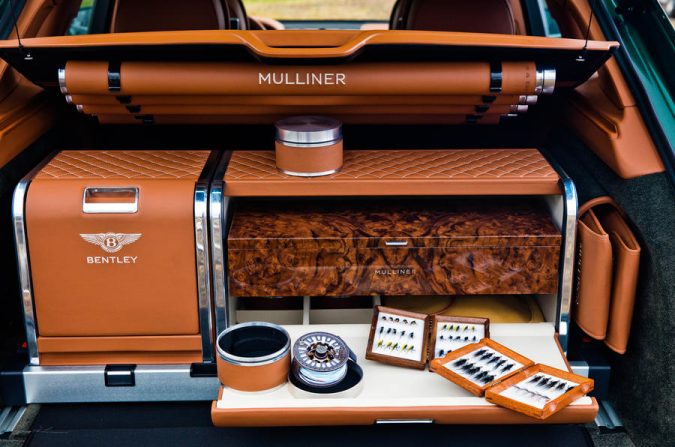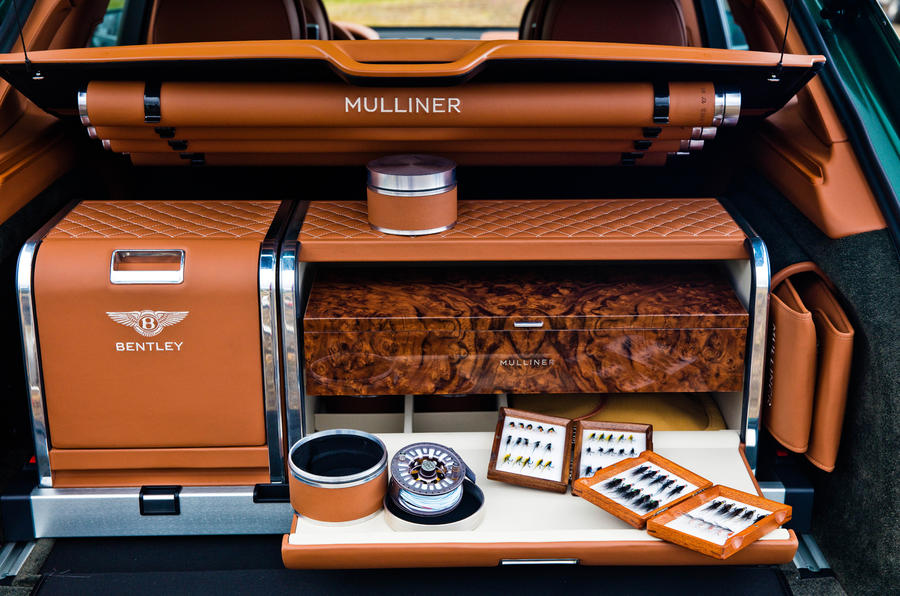 £160,000 – I Think I Will sit This one out
So fisherman, are you interested? There will not be a limit on the number of cars produced but this will set you back around £160,000 and you will also have to hang around in the waiting list for a Bentayga and then again for it to be customised. I think I will sit this one out.