Bentley is a company is made up of big, heavy cars with engines to equal them, so you may be surprised here the British premium carmaker has unveiled an electric concept model. Oddly though there are no details about the powertrain itself or what the performance will be like.
Bringing Luxury To EV
There are many electric cars out there, but not a great deal are able to offer the potential luxury offered by the Bentley EXP 12 Speed 6e Concept. Designed as a grand tourer, Bentley states the EPX 12 Speed 6e Concept (is that a long enough name?) will be able to cover long journeys, such as London to Paris, on a single charge. Don't worry about an ugly charging port ruining the looks though, as the port has been hidden behind the rear number plate.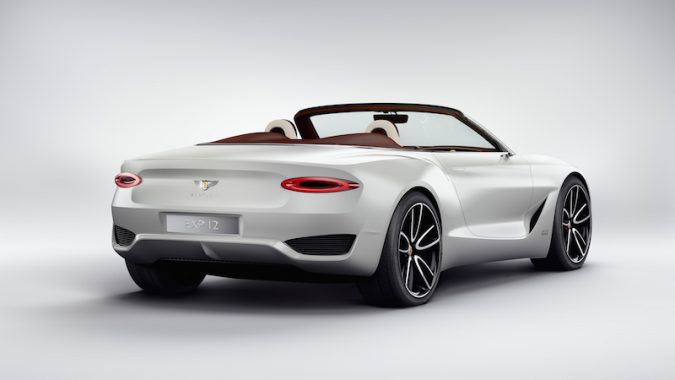 Speaking of looks, I think it's a very handsome looking car both inside and out. Inside the cabin you will be treated to a centre console which has been made using one piece of glass, which is home to a big OLED screen. This is where the majority of the car's controls can be set, but the passenger will be able to enjoy their own touchscreen interface, so there will be no arguments there.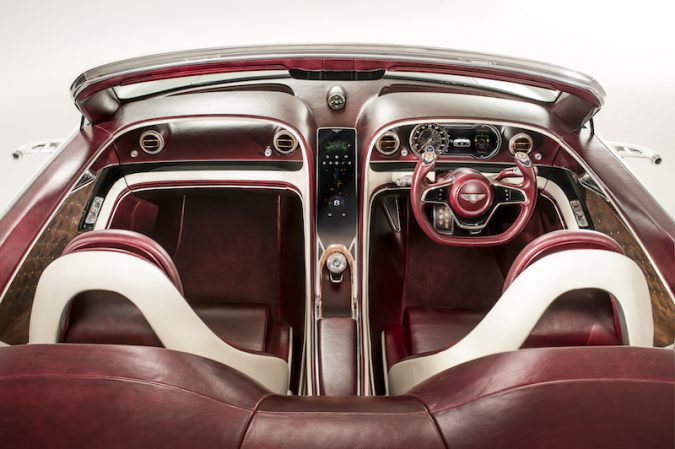 Bentley EXP 12 Speed 6e
There are also glass elements on the steering wheel, which has a a button to give extra boost and another one to limit speed. There are also copper elements around the gear selector to add another, well element, to the inside design. The traditional wing mirrors are not present in the concept model, instead Bentley has installed cameras to do the job instead.
It's certainly a great looking car – I just hope Bentley release some more details about it.