The Electric Future is Coming and Bentley are Ready for it
In the past Bentley had always been at the forefront of luxury motoring. Back in the day the two top dogs were Bentley and Rolls Royce each fighting over who could get the most wood and leather into a car. But as time has passed Bentley has slowly started to fall off the wagon, focusing more on speed than luxury. The Continental whilst being a great car doesn't hold the same level of class as its older bigger brothers (probably due to the number of footballers behind the wheel). It's more carbon fibre and alcantara than wood and leather. As Bentley has lost its focus though newer flashier brands are making a run at the luxury car, with Maybach and more recently Tesla taking the title of king luxury car.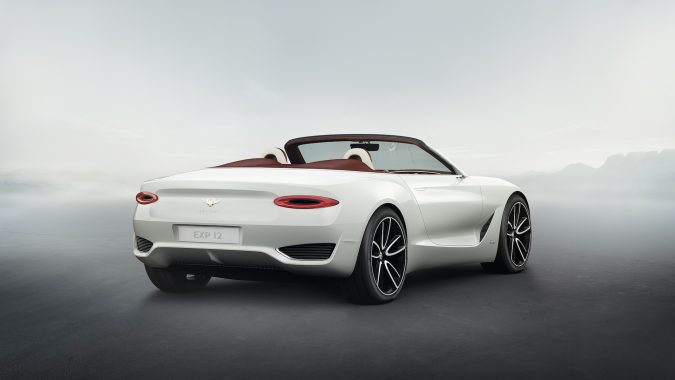 The Electric Roadster, an Idea Tesla Left Behind
Bentley can't have that though so at the 2017 Geneva Motor Show Bentley unveiled a combination of its two philosophies the Bentley EXP12 Speed 6, a convertible version of the Speed 6 two door coupe we saw at the 2015 Geneva show. Wolfgang Dürheimer, chairman and chief executive of Bentley Motors, said: "The EXP 12 Speed 6 is a concept to show that Bentley is defining electric motoring in the luxury sector, with the appropriate technology, high quality materials and refinement levels you'd expect from a true Bentley." Yes you heard that right. This amazing looking two door sports car is electric. An area current electric king Tesla have seemingly forgotten about, other than the ill-fated Lotus-based Tesla Roadster.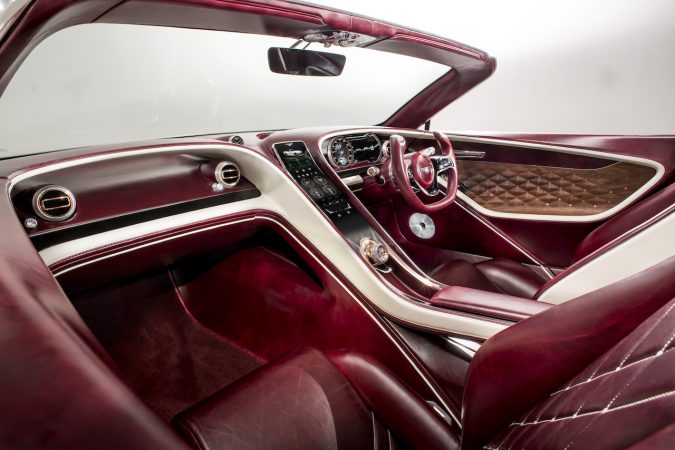 Luxury at its Finest
The interior of the EXP12 is the real talking point here, with gorgeous blood red leather, diamond stitched seats and the integration of copper accent pieces the EXP12 is an exquisite place to sit. And Bentley expects you to sit in it for a while, as they want to give the car the range to drive from London to Paris or Milan to Monaco on a single charge. Or in English a range of 250 to 300 miles. The EXP12 is sadly only a concept at the moment. A car made to gauge people's interest in a fully electric future from Bentley. The EXP12 is designed to show what Bentley are heading towards. The electric future is coming and Bentley are ready for it.
Bentley EXP12 Speed 6 Gallery