While the rest of the car world is trying to hide, or prove they are not in cahoots with the lengthy, outdrawn VW scandal, BMW decided to launch its manic M4 GTS – a release speculated by motoring enthusiasts when they first saw the M4 GTS concept at Pebble Beach.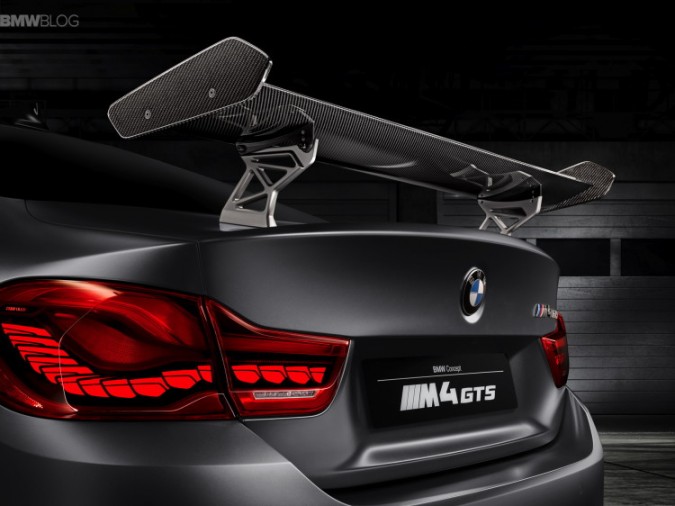 M4 GTS Released
The M4 GTS then, is not what you would expect from an M-series car. It's better, bolder, and badder. With only 700 examples to celebrate the 30th anniversary of the BMW M3, the M4 GTS is a no holds barred, no-nonsense powerhouse, seemingly living up to the famous catchphrase by Lotus founder Colin Chapman.
"If you give a car more power, it will go faster on the straights, if you make it lighter, it will go faster everywhere"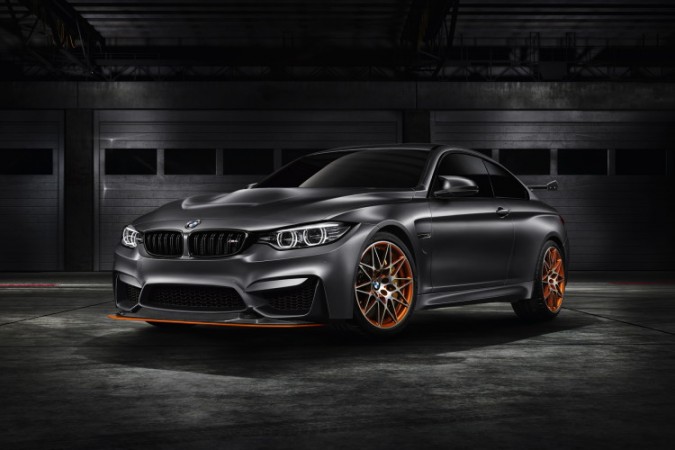 To that extent, the M engineers replaced the roof, boot lid, bonnet, adjustable front splitter and even the instrument panel bracing tube with carbon-fibre. The adjustable rear wing is also made from this lightweight material, mounted to the car by CNC-machined aluminium brackets, as is the diffuser under the rear bumper.
Lightened the Load
The weight saving effort is carried on to the interior, where you can see carbon-fibre bucket seats, trimmed in a mix of Alcantara synthetic suede and merino leather with the classic M stripes. A lightweight centre console, rear-seat panelling and boot area partition, and a special lightweight door and side panel trims using pull loops instead of solid door handles all feature, adding to the total weight loss.
There is more effort to reduce weight. Under the suspension, there is a titanium exhaust, coil-over suspension, and light weight carbon ceramic disks. Even the rear light cluster has had some work done to save weight. All this contributes to a total kerb weight of just 1585kg.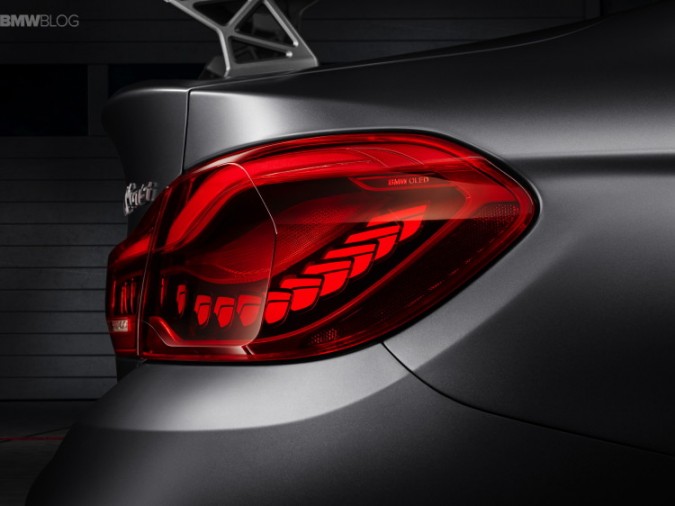 How fast is it then?
Well, the M4 GTS borrows its water injection system from the one-off M4 motoGP safety car to boost its iconic 3.0-litre twin turbo straight-six engine to a whopping 493bhp, and making an even more dramatic 443ft lbs of torque. In true BMW spirit, this power is sent to the rear via a specially tuned seven-speed double-clutch paddle shift transmission, hurling you to 60mph in just 3.8 seconds, and an electronically limited top speed of 190mph. The water-injection system actually contributes to a lower fuel economy, meaning you get all the extra power, while still using as much fuel as the standard M4.
The noise is one with authority. There is no trickery, no "enhancers" no nothing. The sound is all natural, with the titanium exhaust just adding to the general tone of things. Power to weight ratio is a very attractive 321bhp per tonne.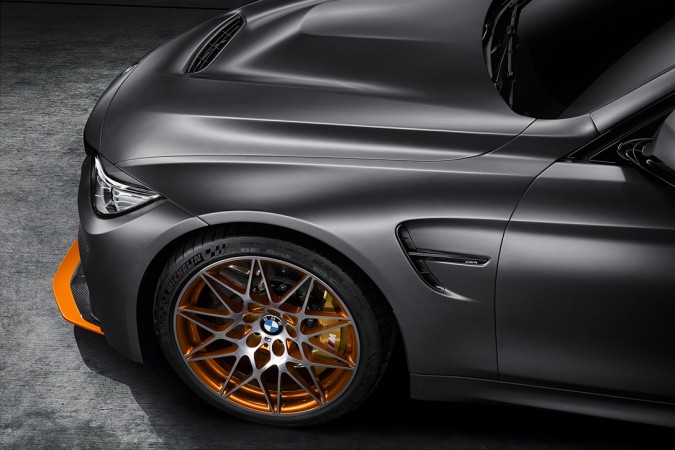 How fast is it then?
The M4 GTS also features a list of things made exclusively for it, including the 19-inch front and 20-inch rear rims with Michelin Pilot Sport Cup 2 tyres. The signature dual headlights with corona rings is carried over, and as mentioned, the tail lights are organic LEDs, which makes this the first BMW production showing off this technology.
An option on purchasing called the Club Sport Package is available, adding a bright orange roll bar behind the front seats, a race-spec six point harness, and a fire extinguisher.
This M4 GTS is then everything a track day car should be, and an epitome of what motoring is all about. "Sheer driving Pleasure"
Source: Iol.co.za, bmwblog.com