There's something about the F1 dead rubber. They, conversely, have an inimitable pulse.
Yes Lewis Hamilton wrapped up the drivers' title last time out in Mexico, but F1 races after the prizes are decided often give us things to saviour. As, especially, do visits to Interlagos in Brazil.
On the former point possibly it's that most are free simply to go for it, and that those without drives for the following year have to go for it so to distinguish themselves.
But many of the Brazilian track's Bermuda Triangle ways are impossible to explain. And it struck again this time at the start of the qualifying hour, as new champion Lewis – firm favourite for pole – crashed into the barriers. It meant he would start the race from the back.
The Start Frames The Finish
In another surprise his Mercedes team mate Valtteri Bottas pipped Sebastian Vettel for pole. But few doubted that the Ferrari would be stronger in the race, particularly as the temperature had risen sharply since cool qualifying.
It would simply be a matter of whether he could get past, and Seb resolved that early. He got the better start – or perhaps the less bad one – and slipped up the inside of turn one to lead. That went a long way to decide the victor.
But – again typical of this track – things weren't so simple. Firstly Bottas clung on to Seb's coattails throughout and indeed nearly got ahead at the solitary stops by pitting a lap sooner.
And then it was the self-same Lewis Hamilton who threatened the equilibrium. From stone last as outlined he got all the way up to fifth place well before a third's distance, and only was 17.5 seconds off the lead at that point. Then on a back-to-front strategy he attacked the leaders late on softer tyres.
He got by a struggling Max Verstappen in fourth with ten laps left – the Red Bulls were oddly off it this weekend – and the thought occurred Lewis might do something unprecedented in F1 and win from the back. Indeed with six laps to go he was just six seconds off leader Seb.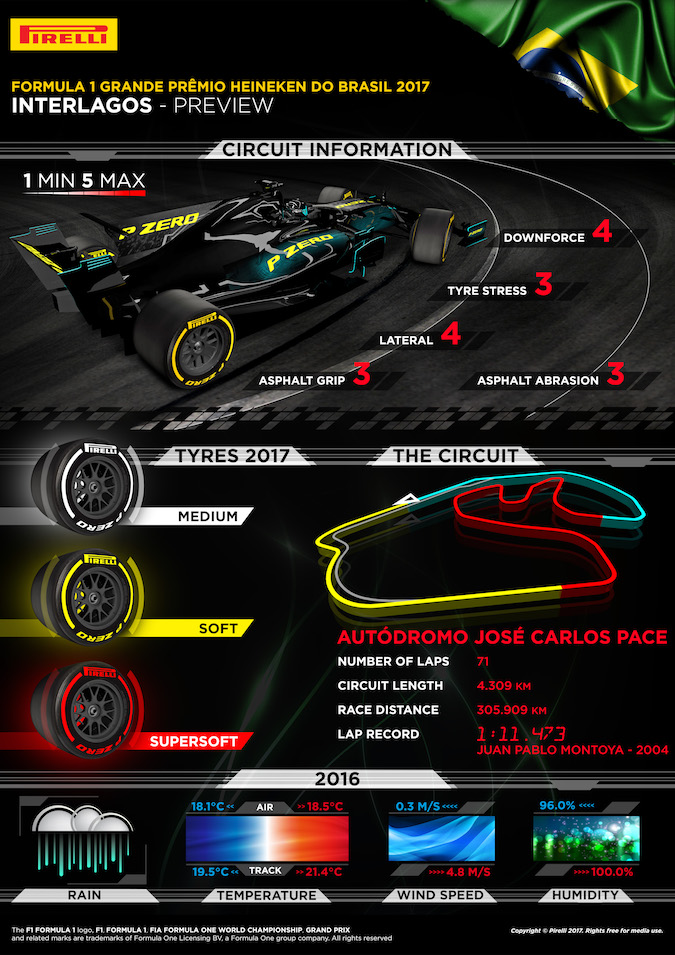 Hamilton Halted
There his charge ended though as he got stuck behind a resolute Ferrari of Kimi Raikkoinen in third. Seb's win was safe.
Still coming from the back to finish just over five seconds after the victor without anything unusual such as a mid-race safety car to help him was quite something. And a sharp reminder of Lewis-plus-Merc potency.
But, again, there was more to it. In truth even with all of Lewis's frolics Seb likely had things well under control out front. Plus he didn't bin it in qualifying.
Moreover it was a much-needed win and fillip for Ferrari after a trying spell; indeed it was its first win since before the summer break. Moreover the moreover, the Scuderia's always prone to unravelling. Maybe this result will stop it doing that.
As ever at Interlagos, there was a lot more to things than met the eye.