Bridgestone, the esteemed tyre manufacturer, and the Indy Autonomous Challenge (IAC) have given festival-goers at the Goodwood Festival of Speed a unique glimpse into the future of mobility. The partnership between the two companies has resulted in a thrilling exhibition of their latest autonomous driving technology, marking a significant step towards a future of autonomous motoring.
Bridgestone's Pioneering Role in Autonomous Driving
Bridgestone's partnership with the IAC began in 2020, with the company providing tyres and valuable technical expertise for the world's first autonomous high-speed racing competition.
Andrea Manenti, Bridgestone's North Region Vice President, says, "Our collaboration with the Indy Autonomous Challenge, its partners, and its participating teams echoes our collective desire to push the boundaries of self-driving car technology and enhance public understanding of automation's potential benefits."
These efforts reflect Bridgestone's vision to evolve beyond tyres and contribute to the development of sustainable technologies and digital platforms to support a world of future mobility that includes electric, autonomous, and connected vehicles.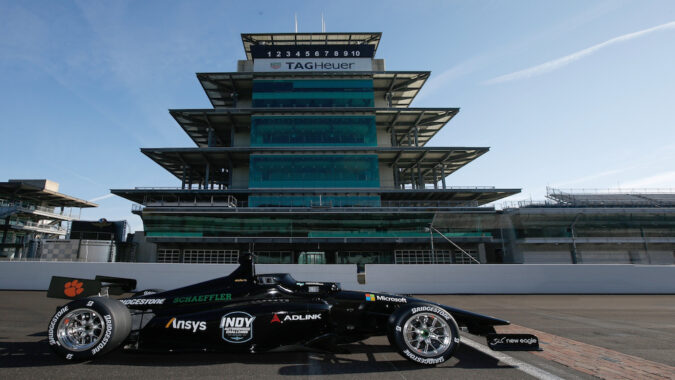 A Historic Autonomous Hillclimb Challenge
Members from three IAC university teams are presently at Goodwood conducting scans and creating a digital map of the Goodwood Hillclimb. These activities lay the groundwork for a historic autonomous hillclimb challenge that IAC plans to stage in 2024.
Through the IAC, Bridgestone helps university engineering teams understand the crucial role tyres play in vehicle performance. They provide insight into how tyres can be incorporated into the design and development process for autonomous technologies.
The Future Lab
The IAC is exhibiting as part of the festival's Future Lab area, a platform that provides insights into the future of mobility. It showcases groundbreaking concepts that could become a reality within our lifetime.
The Indy Autonomous Challenge, based in Indiana, U.S., hosts a series of competitions among autonomous racecars. Last month, the IAC announced that team PoliMOVE emerged victorious in the first-ever autonomous driving road course time trial competition, which took place at the Monza "Temple of Speed."
Aligning with Bridgestone's E8 Commitment
Bridgestone's participation in the Indy Autonomous Challenge aligns perfectly with its Bridgestone E8 Commitment. This commitment revolves around eight Bridgestone-like values, each starting with the letter 'E' (Energy, Ecology, Efficiency, Extension, Economy, Emotion, Ease, and Empowerment).
In particular, the IAC sponsorship resonates with three key values: 'Energy', with a commitment to a carbon-neutral mobility society; 'Ecology', by advancing sustainable tyre technologies and solutions for future generations; and 'Efficiency', by maximising productivity through the advancement of mobility.
This unique partnership at the Goodwood Festival of Speed has demonstrated how Bridgestone and the Indy Autonomous Challenge are paving the way for the future of mobility, showcasing the exciting possibilities of autonomous driving technology.