The Production Story
The XJ220 had a frantic birth. Jaguar needed to prove that they were still competitors in the automotive business, and could independently survive. Professor Jim Randle, former director of engineering for Jaguar, wanted to produce a road legal supercar which could also be entered in the new Group B championship, which was being prepared by the FIA. He produced a cardboard model over Christmas 1987, which set off the true beginnings of the XJ220.
Aiming to produce a car which had an aero able to produce 1,360 kg (incredible!) of downforce at 220 mph, Jaguar based the engine off a prototype produced by Cosworth and used for racing. It was found to be quick, but not environmentally friendly. Perhaps this was something to do with the 700 bhp 6.2 litre V12. Maybe.
Eventually, the XJ220 ended up with a smaller V6 engine from a Metro. This still had racing roots, but from the Group C championship. Four wheel drive, active aero and adjustable suspension all also disappeared, leaving a less powerful – but slightly more sensible – car.
Issue
The main problem was the downforce. Tyres did not exist to the standard which could handle this huge quantity, amongst other faults, and so the car flopped. Until now.
Bridgestone and Don Law Racing
Bridgestone have teamed up with Don Law XJ220 to produce a new generation of tyres, which will be able to manage the car's incredible downforce. Thanks to enthusiasm within the two companies, a team has now been put together which includes the original chief development engineer, test driver, and also the original chassis number 004 pre-production model.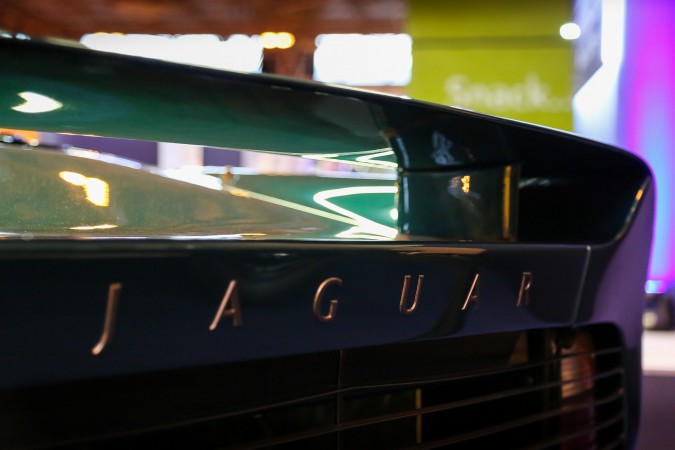 Christophe de Valroger, Vice President Consumer OE at Bridgestone's Europe, says:
"It's very important to keep such iconic vehicles running today and supporting people like Don Law and his team of expert technicians. Technology has moved on significantly in the last 25 years and we believe we will be able to produce a tyre that will keep the smile on the face of the enthusiast drivers of the XJ220."
The Aim
With the project moving very quickly, the team is aiming to have finished and produced the tyres ready for the XJ220's 25th birthday, in 2017.
Remember the Brilliance
It is a sad fact that the XJ220 is remembered as being a flop, and yet it was the world's fastest road car for its time, with a recorded speed of 217 mph. Neither does anybody remember that it held the Nürburgring lap record for 8 years, between 1992 and 2000, with a time of 7:46:36. And it is beautiful, but again, people chose to forget.
Now though… we hope… it'll be back! If you would like a car wallpaper for your iPhone download one here.