International car shows draw crowds of millions of people each year to experience the innovation, skill, and overall magnificence that thousands of car manufacturers work so hard to produce. There are many types of car shows, both big and small, that display the finest aspects of the auto industry to the most interested of spectators. Annually, there are thousands of car shows to choose from and this list will help any car enthusiast decide which ones to attend and which ones should be on your bucket list.
Paris Mondial de l'automobil (Paris Motor Show)
The Paris Motor Show is the most popular international auto exhibition and in 2014 there were over one million in attendance. Occurring every other year, this motor show is something to look forward to. Similar to other shows, there are both concept and production cars on display. Recent highlights include new and exciting all-electric models, as well as many manufacturer debuts. Anyone from individuals with novice-level car appreciation, to true automotive fanatics, will enjoy their time spent at this world renown event.
Top Marques Monaco
Car aficionados from all around the world have really embraced the newer Monaco motor show. Just celebrating its thirteenth year, the show featured 80 vehicles along with supercars, bicycles, motorbikes, super boats and even some of the world's most innovative water toys. The typical attendance is around 40,000 and leaves spectators delighted by all of the creativity, talent, and craftsmanship that this event has to offer.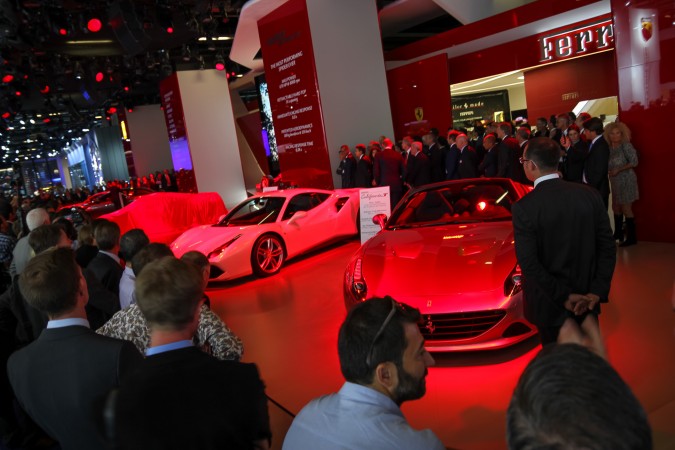 North American International Auto Show
Detroit is the home of this annual event. Known for its showcase of American favourites like the traditional Honda Odyssey or the reliable Toyota Camry, the NAIAS is one of the most popular and highest volume auto shows in the United States. This show is sure to impress anyone in attendance and the recent debut of the Volkswagen I.D BUZZ autobus concept, left guests speechless.
International Motor Show (Internationale Automobil-Ausstellung)
One of the world's largest German events, this annual show alternates between two different cities. Each even-numbered year features the world's finest commercial vehicles with every odd-numbered year showcasing passenger vehicles. There are typically around one million in attendance each year, all witness to an opulent setting and an international gathering of car enthusiasts. This famous show began in 1897 and still amazes visitors with thousands of the world's finest production and concept car debuts to date.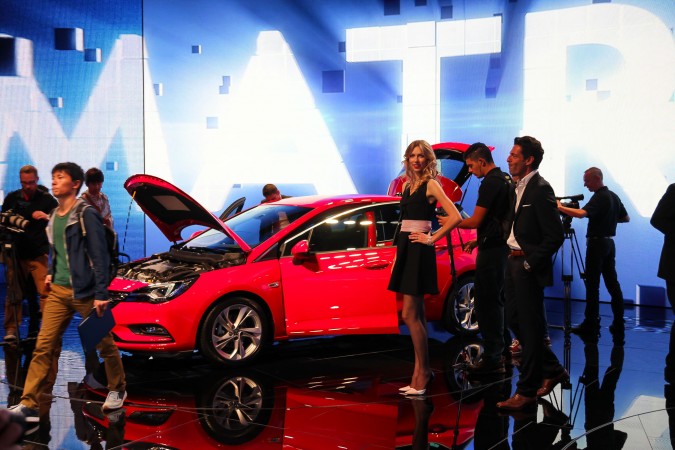 Tokyo Motor Show
2017 will be the 45th year of this top motor show. In anticipation of a large and diverse audience, the Tokyo Motor Show will focus on futuristic innovation and next-generation transportation. Always one of the most influential events of its kind, this year's 'Beyond the Motor' theme will provide attendees with hands-on-features. Any auto enthusiast can look forward to experiencing a total redefinition of cars and motor technology as we know it.
Goodwood Festival of Speed 
This event, held every year in Sussex, England, is a unique but world famous celebration of automotive magic. The main event at this festival is the hillclimb, an adrenaline pumping uphill race. Also featuring competition cars and some of the biggest names in motor racing, this can be considered a pinnacle of motor sport history and car culture. Around one hundred thousand attend each year but as tickets are capped at 150,000, be sure to buy yours early.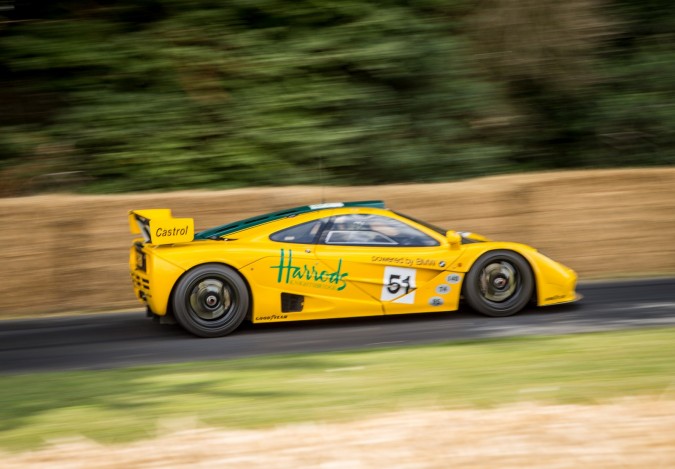 The Beijing International Automotive Exhibition (Auto China) 
This is China's biggest car show and one of the top five in the world. This ten day biannual event is an exciting showcase of top-notch vehicle R&D. During each show, attendees are able to view almost 1,200 vehicles including concept vehicles and passenger cars from some of the world's most well-known manufacturers.
International Geneva Motor Show
This car show is unlike any others in that it takes place in Geneva, Switzerland, a country that doesn't produce any cars of its own. The motor show has celebrated more than 100 years and has pleased attendees historically with some of the first ever international combustion engine models on display. It also displays supercars and some of the newest prototypes and breakthroughs that are making waves in the auto industry. A must see for any car fanatic.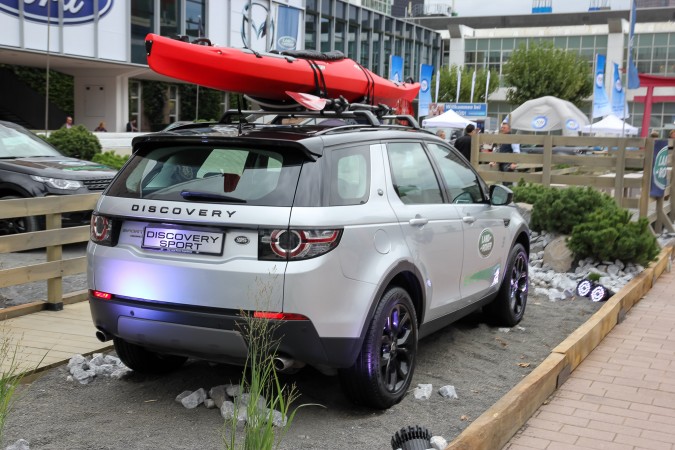 Auto Shanghai
Another of China's finest and considered to be the most important Asian auto show, Auto Shanghai, alternates with Auto China every other year to provide a look at the world's finest auto advancements. During each show, attendees witness countless debuts, and new and innovative creations from the world's finest manufacturers. This is definitely one of the world's most revered motor events in the world, and it should make its way onto your automobile bucket list.
Woodward Dream Cruise
This Detroit event offers attendees something a little different by showcasing classic cars. As a celebration of the 1950's and 1960's, Woodward Dream Cruise highlights not only amazing automobiles, but also music and memories of this time period. Muscle cars, hot rods, special interest vehicles, and custom collectors make this a perfect destination for families.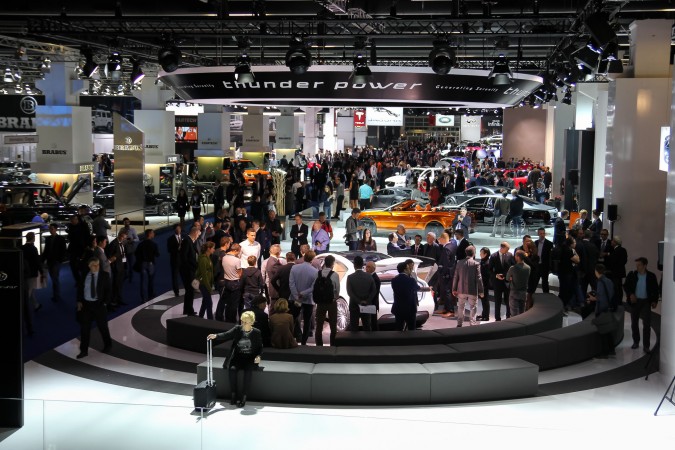 Pebble Beach Car Week (Pebble Beach Concours d'Elegance)
There is an average attendance of 15,000 spectators each year at this prestigious one-of-a-kind automobile event. Held in California, this charitable event has occurred annually since 1950. Not only has this show featured rare Porsche race cars, but spectators can also take a trip down memory lane by viewing old prewar collector cars. Past highlights include 1950's BMWs and some of the world's greatest Ferrari sports cars.
Conclusion
Whether you're a car enthusiast or you just love the look of vintage vehicles, why not place these car shows on your bucket list so you can enjoy what the auto industry has to offer. So, which one are you going to first?
Author: Saara Pearson
Saara is a car and auto enthusiast who loves everything to do with vehicles. She's been studying to become a mechanic and enjoys tinkering on her vehicle of a weekend to see how things work. She works for 247spares.co.uk, enjoys life and loves going to the car races every chance she gets.