Have you just read our 7 day diary of the new DS3 Dsport and thought, yes I want one of those, only I want one that fits into a minute niche? Well good news, Citroën have answered your bizarre prayer. Welcome everyone to the DS3 Cabrio Racing, a pint sized French missile with a retractable fabric roof.  If you want one though, you better move quickly, there are only 10 coming to the UK and they're on sale now!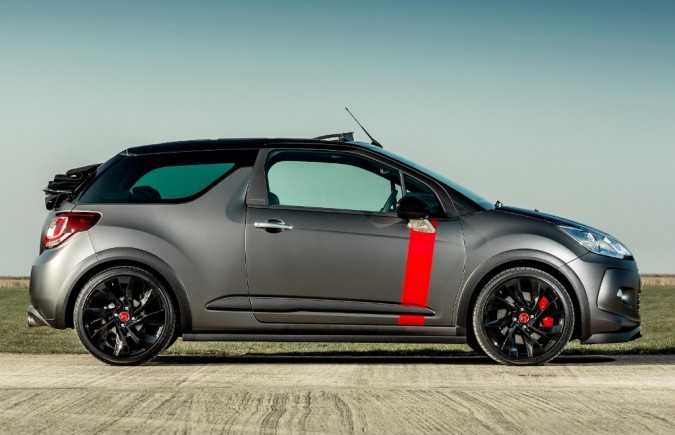 £29,305, I think it is important to start with that number as that's the cost for one of these little cars and there's no escaping that it's quite a lot for a super mini. However, if you're willing to pay the price, what does it get you? Well it gets you a little car packing 207bhp from a heavily modified version of the 1.6 litre turbo engine found in the standard DS3 THP155.
Citroën DS3 Cabrio Racing Modifications
The modifications read like a race engineer's Christmas list and deserve a paragraph all of their own. There are new 4-piston caliper brakes up front, a sports exhaust, a re-mapped ECU, a modified turbo system, revised steering rack, a drop in height of 15mm, and a track widened by 30mm. Oh and there are also a host of carbon fibre bits all over the engine bay… very racy.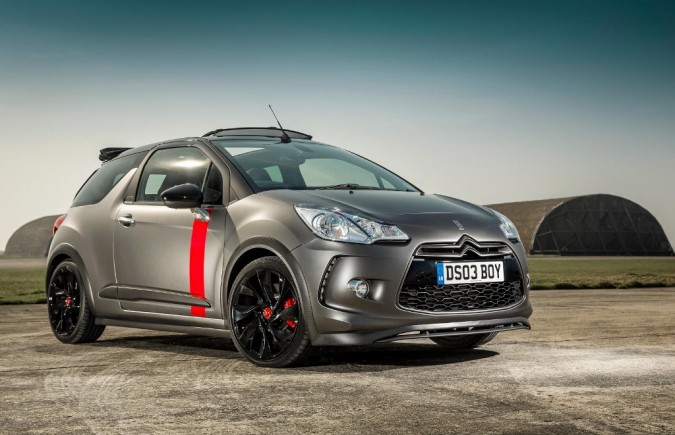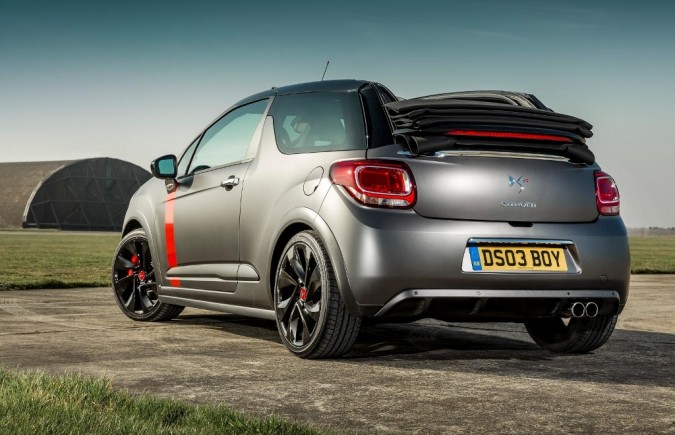 Menacing Interior
The interior and exterior have been hit with the racing stick too. There are more carbon fibre highlights, some lovely black 18 inch alloy wheels, alcantara trimmed seats, and splashes of red everywhere just to remind you its a Racing DS3. Colour choice is matte grey only but when combined with the red details and black wheels I think the little DS3 looks fairly menacing. And lest we forget this car is a cabrio so you can get that wind in your hair feeling at the flick of a switch.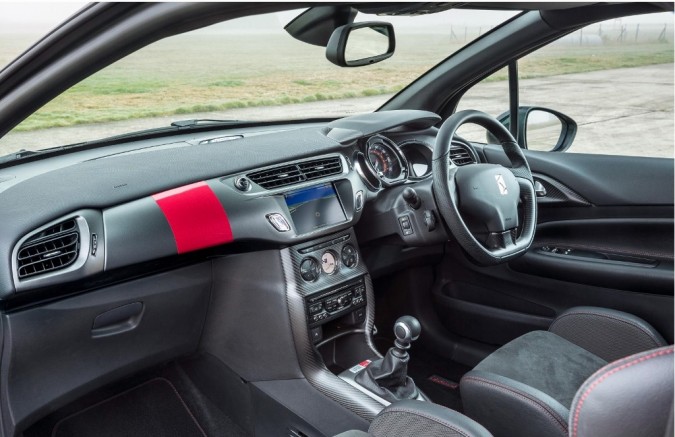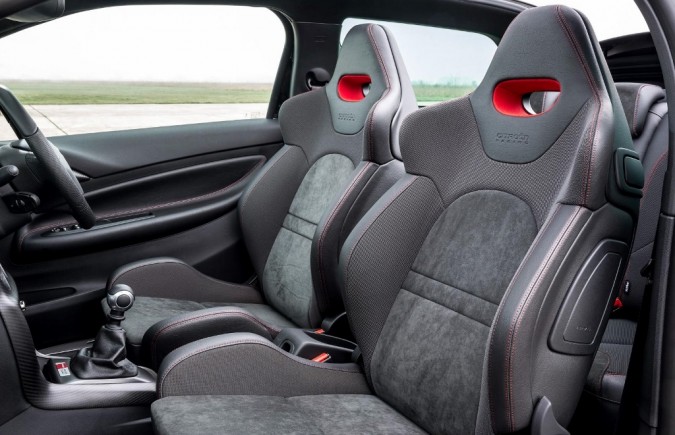 Almost thirty grand is a lot of cash for a small Citroën though, no matter how special it is. But if you've read this and still decide you want one, I guess the rarity of these cars might just make the outlay justifiable. What isn't justifiable though is the horribly gansta  number plate Citroën have put on the car in the pics…. DS3 Boi!