In 2015, Citroen's C-Aircross Concept introduced a stunning vision of what a compact SUV should be. Now, they're back with a new version and it's even better. Inspired by the C3, they've created a vehicle with a bold design for a new sector of the market.
A Seamless Exterior
Citroen's most important goal is your 'experience', and with the exterior and interior of the new C-Aircross Concept,  you would certainly be getting a first-class one. The outside colour scheme of calming blue body paint and fluorescent lights are the first signs of this.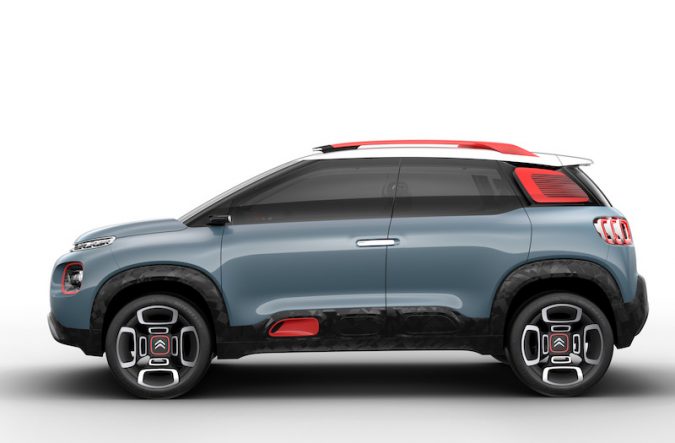 Great care has been taken into incorporating a serene, but robust influence on the outer body of the car. The vehicle's aerodynamic fluidity offers you protection, along with comfort and performance. Citroen has enhanced the new C-Aircross Concept with a protective trim on the lower body, making it more compact.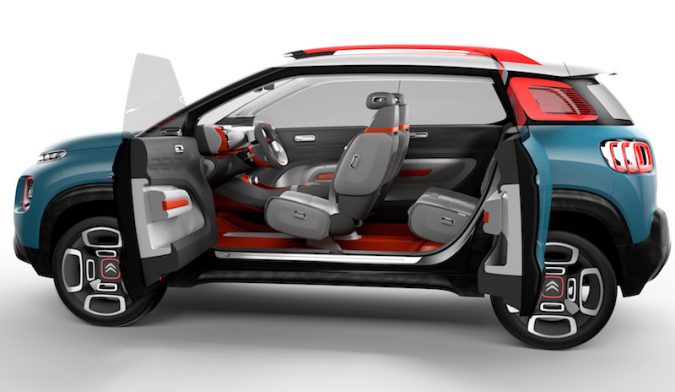 Different aspects of the exterior have been seamlessly integrated using moulded panels, front and rear protection shields, camouflaged wheel arch extensions and 3D rear lights – just to name a few!
The Inside of the C-Aircross Concept Counts too
According to Citroen, the interior is "bathed in light", providing an airy and spacious cabin. Large windows, a panoramic sunroof, large contoured and quilt-effect seats all help to provide a welcoming travel experience. A minimalistic theme is also used to reduce the feeling of chaos.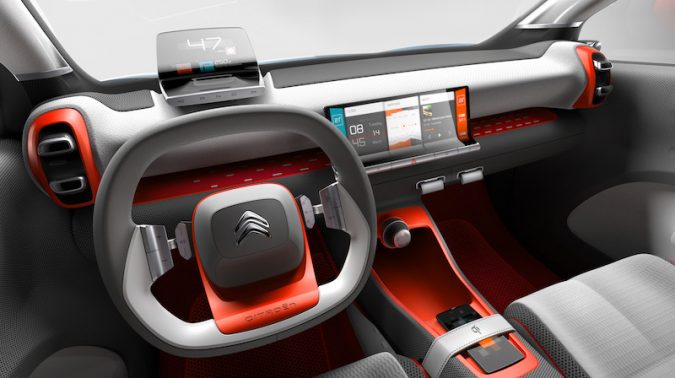 To easily access the C-Aircross Concept's interior, Citroen uses "opposing opening doors". Inside, there's an elevated one-piece dashboard featuring a tinted-head up driver display and a 12 inch touchscreen. The centre console stretches into the rear, creating a number of clever storage spaces. There's more handy stashing compartments throughout the dashboard and in the doors. Also, the light grey and orange colour scheme corresponds with info on the main display, creating a singular look.
Its Human Interface
As part of the Advanced Comfort programme, the C-Aircross Concept sports a human-machine interface. This means that the main command features are accessible on the dashboard display with the steering wheel, giving the driver extra control. There's a built-in 3D navigation system too, with multiple display configurations and screen mirroring capability for devices. Yet, that's not all. The front and rear headrests come with built-in speakers and microphones. You can also place your devices on the back of the front seats to watch videos. Pretty impressive stuff.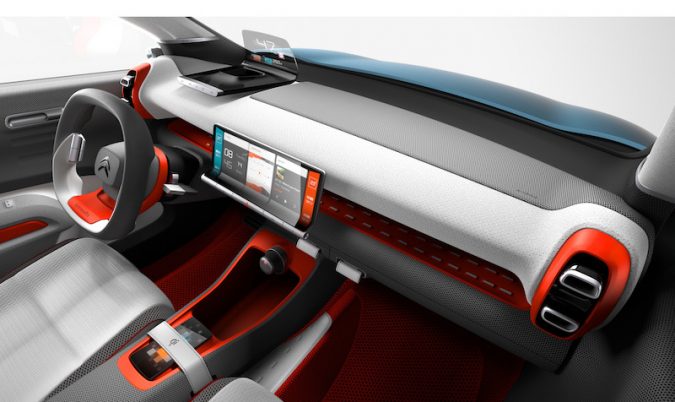 Extra Bonuses
The new C-Aircross Concept has great driving performance for various road conditions and even comes with a feature called Grip Control. In addition, there's a rear camera and door cameras (which replace the door mirrors) to help you drive. All of these points makes driving in Citroen's new SUV an extraordinary experience!
Keep your eyes peeled; the vehicle is expected to make its first appearance on 7th March this year at the Geneva Motor Show.