This week, a British brand released more pictures of the Valkyrie, and seeing as I feel that is one of the coolest names in the car industry, I thought I'd knock up a list of other cool car names. Feel free to comment below to let me know what your favourite is, or if you think there are any that should be on the list.
Aston Martin Valkyrie
Let's kick off with the car that inspired this article in the first place – the Aston Martin Valkyrie. Originally it was called the far less sexy RB-001, but that was only its project name and it was rumoured that Aston Martin was to call it the 'Nebula'. That in itself is a rather cool name, but in the end Aston Martin chose to name its car after a mythical Nordic God. Nice. The car is a work of art and if you get a chance, you have to see it in real life as I feel the pictures don't really do it justice.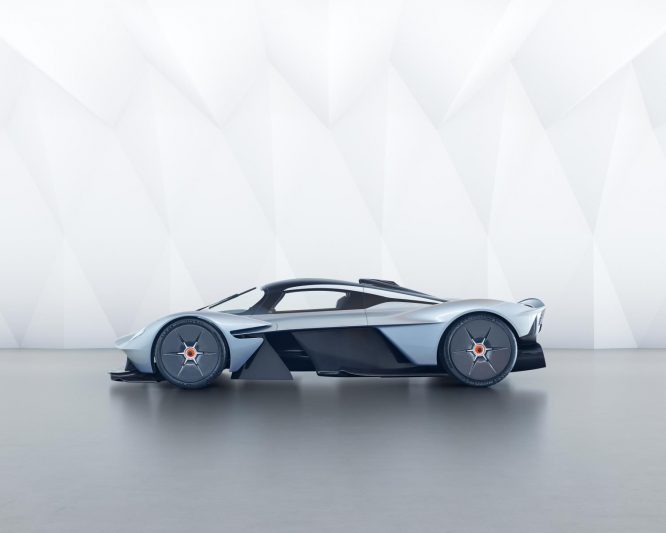 Plymouth Prowler
This isn't a car you won't see every day, the Plymouth Prowler. For me, this name just oozes coolness and menace – Prowler. You get the sense the car is on the hunt, looking for a scrap. As well as having a cool name, it's quite an interesting thing, which won't really be to everyone's tastes. Around 11,700 of this retro-inspired American sports car were made, but despite having a 3.5 litre V6, it wasn't the fastest car going. In fact the 1997 model only had a top speed of 118mph although later models were able to muster 126mph. Mind you, who needs speed when you're prowling?
Ford Mustang
The Ford Mustang is one of the most iconic cars in the world and has been used in hit films such as Bullitt and Gone In 60 Seconds. It's named after a horse – hence the iconic badge – and though it may not be the most exotic inspiration, it doesn't matter as the badge itself holds such a high level of clout. A Mustang will always get that respectful, knowing nod, whether it's tuned or stock. Even with a greener 2.3 litre EcoBoost engine, the Mustang is desireable, although for me it has to have a V8, end off.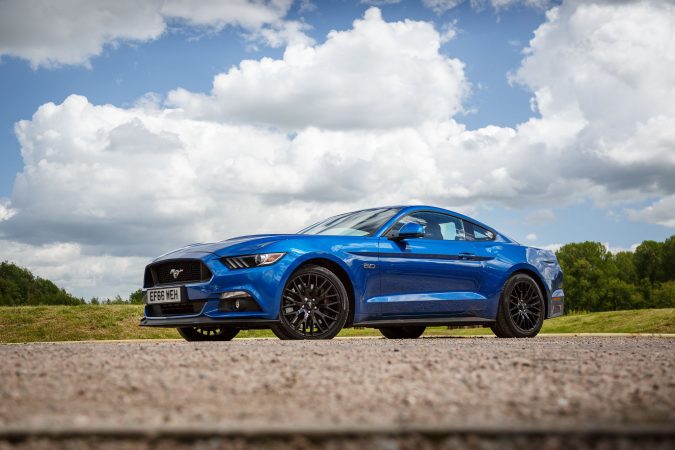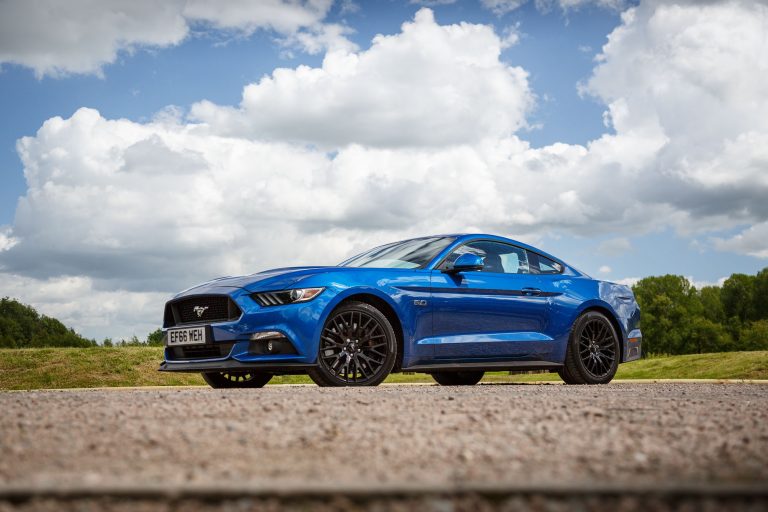 Eagle Speedster
This is a cool name for two reasons. Firstly, it's named after an animal, which is always a good start, and secondly, it has the word speed in it. From a marketing point of view, anything with speed in it is always going to gain a bit of interest. Yes, this car may cost half a million pounds, meaning that it's out of reach for the majority, but with looks like that I can forgive it. It's inspired by the original E-Type, which is not exactly a bad starting point is it? As well as the Speedster, Eagle has also churned out a modern interpretation of the Low Drag GT – another stunning looking car.
Pontiac Firebird
It's called the Firebird, need I say more? It's also a big, thirsty American muscle car with a V8 motor under the bonnet, which makes it instantly cool. It was produced between 1967 and 2002, although I'd argue the early examples are far better looking than the later models. It was also the car used in Knight Rider, making it one of the coolest cars around.
Dodge Challenger Hellcat
Yet another muscle car enters this list, this time though, it comes from Dodge. The Challenger has been around for quite some time, but it's the most recent one I'm intrested in here – the Hellcat. Here we have a muscle car, which thanks to a 6.2 litre Hemi tuned V8 engine chucking out 707bhp and 880Nm of torque. This means 0-62 comes in under 4.0 seconds and it will push a top speed of 200mph. The Hellcat really puts the 'muscle' in muscle car, although the Tesla Model X was still able to beat it in a drag race on Top Gear. We'll look past that one shall we…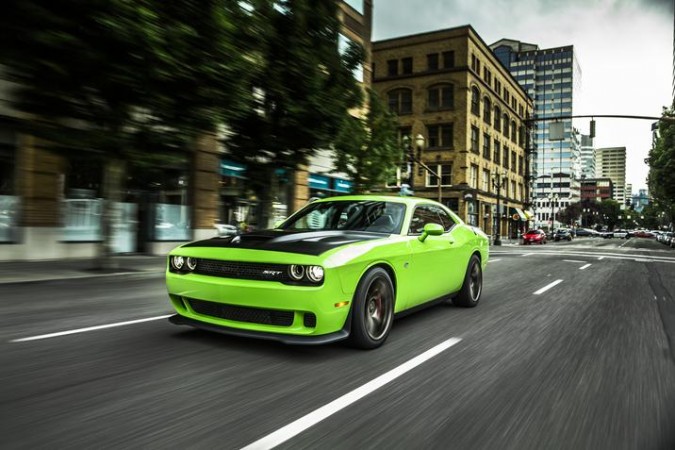 Jensen Interceptor
Speaking of Top Gear, the 'old' Top Gear bunch have quite a lot of love for the Interceptor and proclaimed it as one of the best sounding car names going. They're not wrong either, there's something about the phrase Jensen Interceptor that just sounds awfully slick. Not only does it have a call name, but the Interceptor was one of the first production cars to adopt four-wheel drive as well as offering anti-lock brakes. Add that to a super stylish body designed by Carrozzeria Touring and you've got arguably one of the most desirable British cars ever made.
Alfa Romeo Disco Volante
Speaking of Carrozzeria Toruing, this Italian design house were also behind the stunning – and much more recent – Alfa Romeo Disco Volante. For those of you that don't know, 'Disco Volante' is actually Italian for 'Flying Saucer'. For you James Bond fans out there, it's also the name of baddie Emilio Largo's luxuy yacht in Thunderball. So here we have a car that is bite-the-back-of-your-hand beautiful, named after a flying saucer and shares its name with a Bond baddie's yacht. Frankly, it'd be a crime not to include this car here.
Lamborghini Diablo
Italian supercar brand Lamborghini has been the stuff of bedroom wall posters for as long as I can remember, and as well as offering insanely designed cars, it's brought us some great names as well. Reventon, Centenario, Countach and Miura. These are just a few from an extensive back catalogue, but the one I've chosen for this list is the Diablo. Why? Well in Spanish, it means 'Devil', and with a name like that the car is bound to be menacing. The Diablo was made before the Audi takeover, so it's not as sensible as the modern Lambos, which is not exactly a bad thing. The mid-mounted V12 packed a forceful punch, meaning the Diablo could crack 200mph, so it's certainly not for the faint-hearted!
Rolls-Royce Silver Shadow
We finish this list with a touch of class – Rolls-Royce. Like Lambo, Rolls-Royce has offered up some decent names throughout its extensive history, but the one that stands out for me is 'Silver Shadow'. You may not know the name as it's not one of the brand's newest models, in fact it dates back to the sixties. Built between 1965 and 1980, the Silver Shadow replaced the Silver Cloud III (another cool name) and was made as 2 door coupe as well as a cabriolet and also a 4 door saloon. Originally the car was to be called 'Silver Mist' but this was changed as it was realised mist is the German word for manure. After its 15 year production it was replaced by another Silver themed model – the Silver Spirit.