Brooklands race track, its banked corners now broken and overgrown, stand as a reminder to the era of gentleman racers. The pioneers who risked their lives in the pursuit of speed. Its a humbling place, so where better for Mercedes to base themselves in the UK. Called Mercedes Benz World Brooklands, it makes the perfect venue for the company to hold their media days, allowing us writer types the chance to sample not only the cars but their driving experiences too.
WELCOMING PARTY
There will be detailed reviews of the cars and track action coming soon, including the hugely anticipated new C-Class but first, what lurks inside Benz World? As the heavy glass doors slide open it's clear Mercedes wants you to know your entering a very special place. Staring you down right next to the escalator is a matte orange SLS GT3 race car and over your left shoulder a CLK GTR roaster sits nonchalantly in the corner, you know your in for a treat with those two as your welcoming party.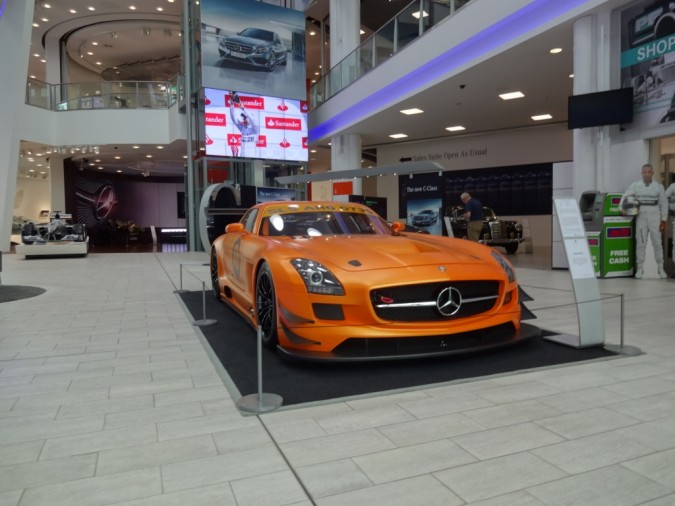 IMPRESSIVE
Benz World is set over 3 huge floors, every model currently sold by Merc is on display, from the Smart car to the Viano, it's here. Among the new metal there are classic's and limited editions too. Arguably these are the more interesting things on display as how often do you spot a 1955 Gullwing on the street? There's also a handful of the F1 cars spanning 70+ years sitting around the place. The walls around the cars document the companies fascinating history as well as the history of Brooklands itself.  For anyone who's been to the Mercedes Museum in Stuttgart, this place is like a miniature version, only with a race track out the back.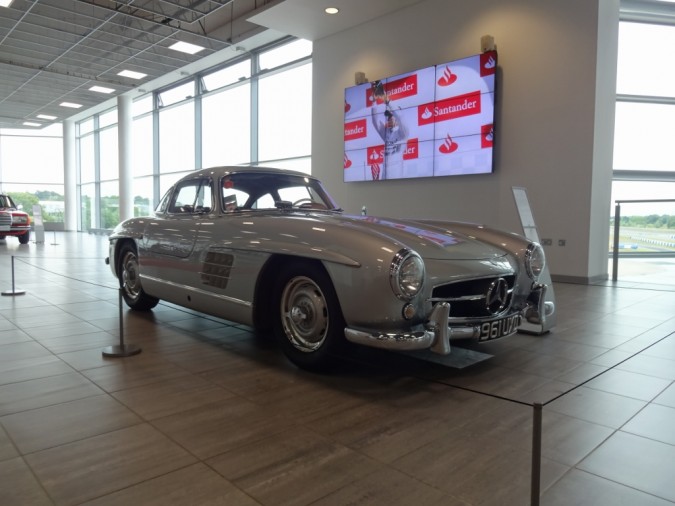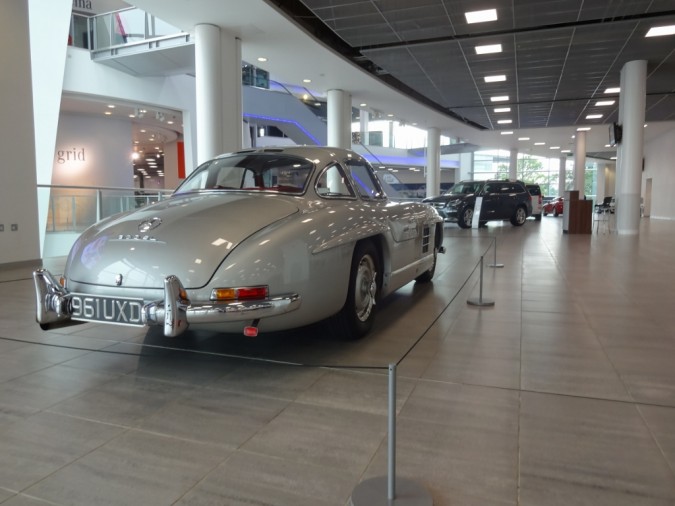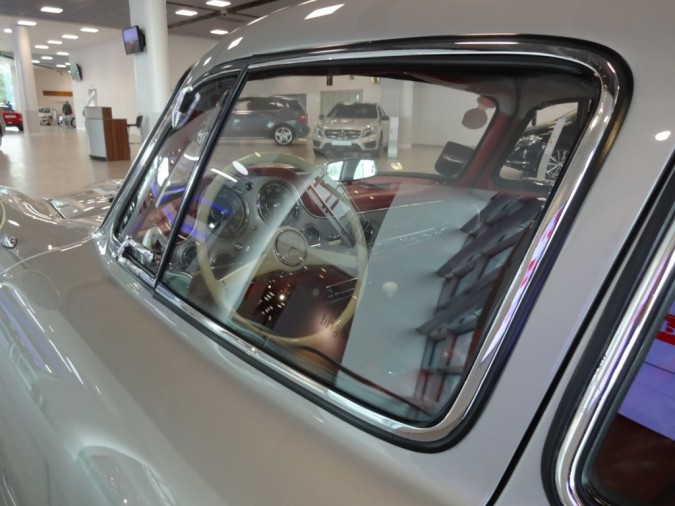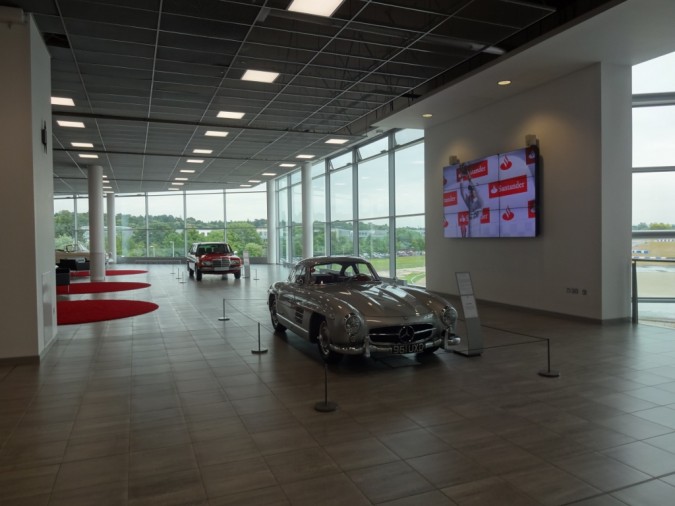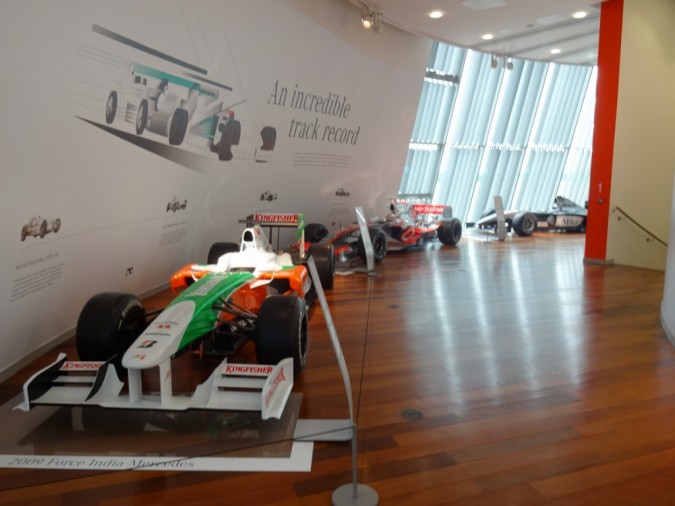 RESPECTED CLIENTS
When walking around the priceless machinery its easy to forget that Benz world is actually a massive showroom too, you can buy and get your car serviced here should you wish. Servicing is carried out in workshops that could make operating theaters look like 3rd world toilets and its obvious people trust the expertise of the technicians. I counted 6 Maybachs in the service area car park, one sporting a Middle Eastern number plate ( now that's a long way to come for an oil and filter change).
Stay with Motor Verso for reviews of a host of Mercedes latest cars and in the meantime enjoy the pictures of what Mercedes Benz World has to to offer.
If you liked this article you might also like our wallpaper of Mercedes Benz, take a look.