Iconic British luxury car brand Bentley is to expand its range with the launch of the Flying Spur 'Black Edition'. The standard car is pretty menacing but the latest model has gone up a gear. So with that in mind, the pioneering brand has announced it's to make a 'Black Edition', which adds black details for added threat.
Back To Black
So what is new I hear you ask? Well for the Flying Spur V8 S Black Edition incorporates Bentley's traditional craftsmanship with cosmetic changes including dark tint lights, black gloss details, unique alloy design and an interior colour split. A 4.0 litre V8 still provides the power, meaning you'll be able to enjoy a deadly 521bhp with a gargantuan 680Nm of torque. This means 0-62 is dealt with in just 4.9 seconds, with a top speed of 190mph.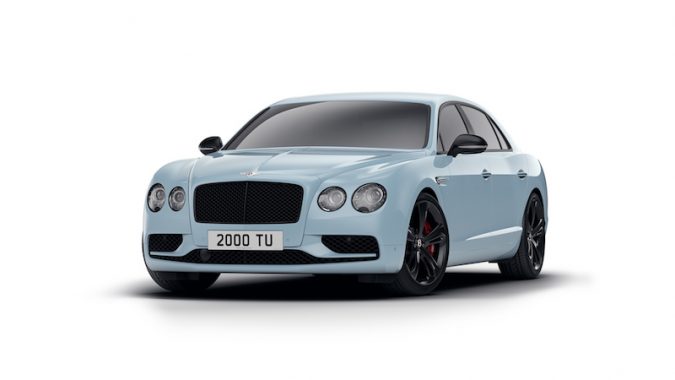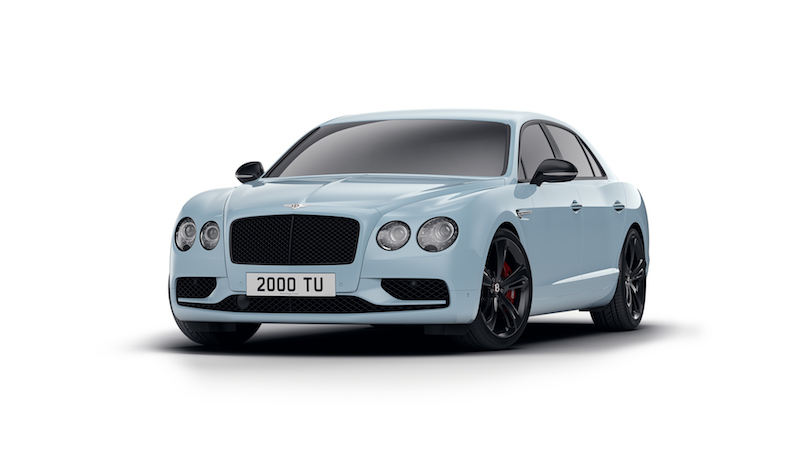 Needless to say, this is not a car for the faint-hearted. The Flying Spur is a high performance vehicle which sets the pulse racing. I'm not sure the Jetstream (the duck egg blue one) is the right colour for it, although it does make the black look more impressive. The Magnetic on the other hand looks striking and stands out amongst the competitive luxury car sector.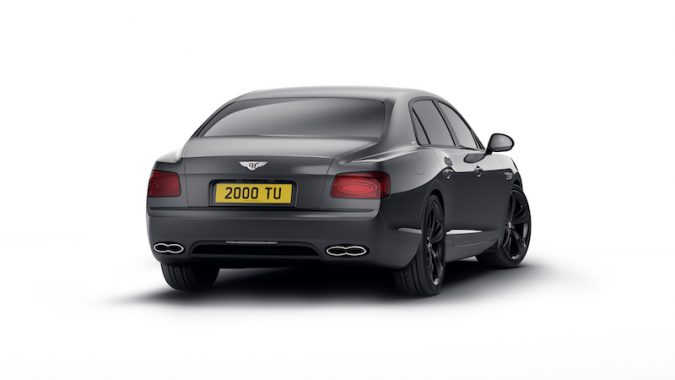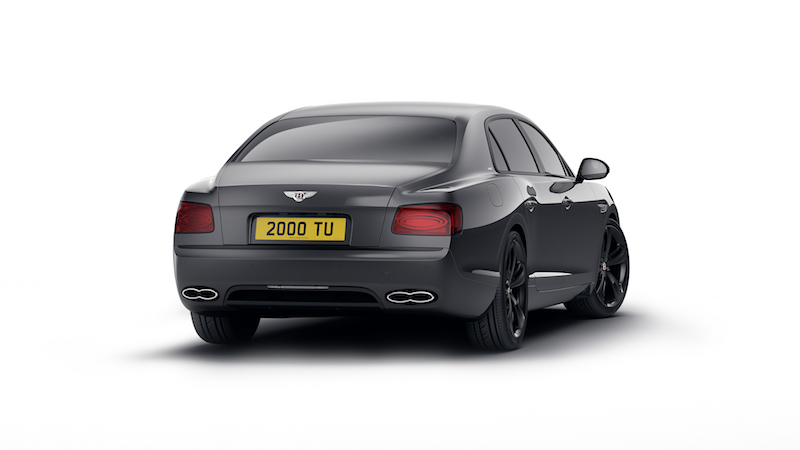 Are You Sitting Comfortably?
The outside looks positively spot on if you ask me, and I think the same can be said for the inside. As mentioned the interior has a colour split to it, so you get black seats – naturally – with red leather stripes (other colours are available), giving a bold, sporting touch. Piano black veneer adorns the dashboard as well as a three-spoke steering wheel. If you choose the Mulliner Driving Specification, you'll get diamond-quilted hides in both the seats and the door panels, for even more luxury.
Oh how the other half live…