Volkswagen has unveiled its first fully electric van in the UK the eTransporter 6.1.
Developed in collaboration with Volkswagen partner ABT e-Line, the ABT eTransporter 6.1 is said to combine all the practicality of a van, with the performance and environmental benefits of an electric vehicle.
Owners will benefit from an all-electric range of up to 82 miles, and a charge time of 0-80% in just 45 minutes.
Volkswagen has been investing heavily in the electric vehicle market as of late, with recent announcements such as their prototype autonomous charging robots.
Performance and Efficiency
The ABT eTransporter 6.1 produces a maximum power output of 108hp (83kW), with a 0-62mph time of 17.4 seconds.
The compact battery is located underneath the load area to avoid cluttering the 6.7 m3 cargo space. Volkswagen figures state that the eTransporter can move a maximum load of 1,001kg.
The ABT eTransporter 6.1 is also fitted with regenerative braking. This is when the energy generated by braking is fed back into the battery and stored for later use.
The instrument cluster has been updated, with the rev counter being replaced with a battery power meter.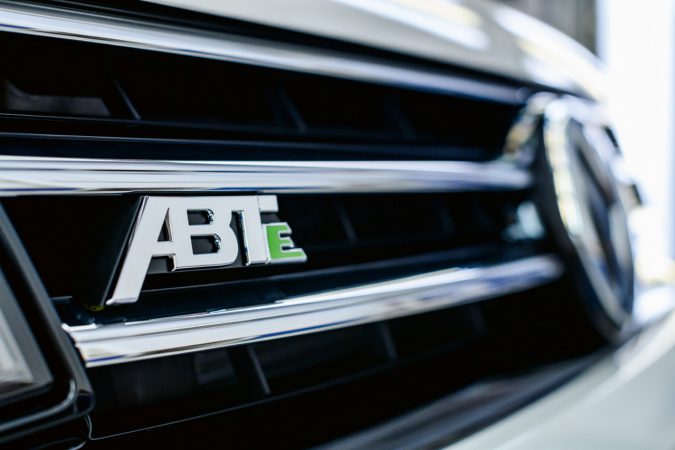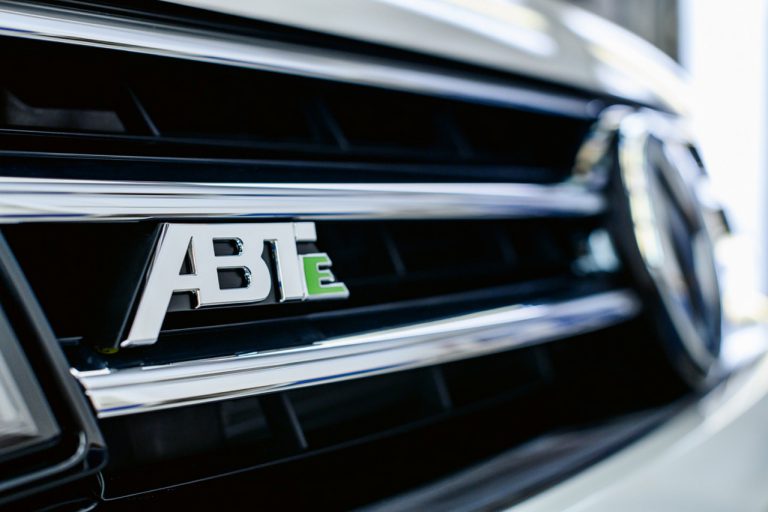 Charging
The ABT eTransporter comes with a Combined Charging System (CCS) socket allowing buyers to charge their vehicle from a variety of outlets, both AC and DC. This means you can use any device that has either a CCS (DC charging) or Type 2 (AC charging) plug type.
A Type 2 charging cable is included with the vehicle as standard.
Rapid charging with a DC charger is the fastest way to refill the battery. The quoted figure of 0-80% charge within 45 minutes is only possible with a DC connection. This short charge time is ideal for vans working a busy shift pattern.
Using an AC wall-box the battery can be fully charged in approximately five and a half hours.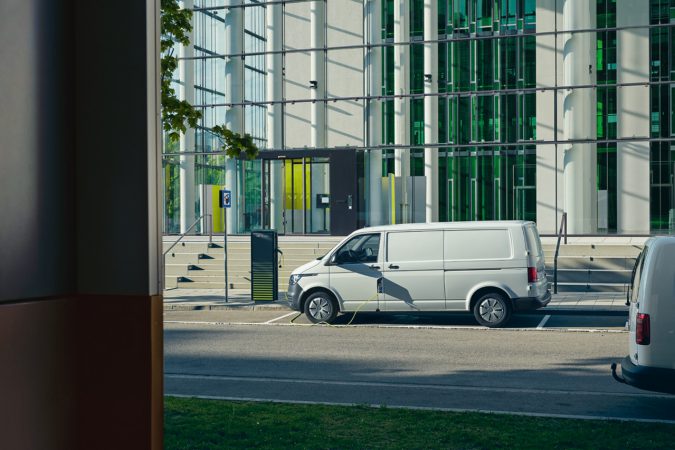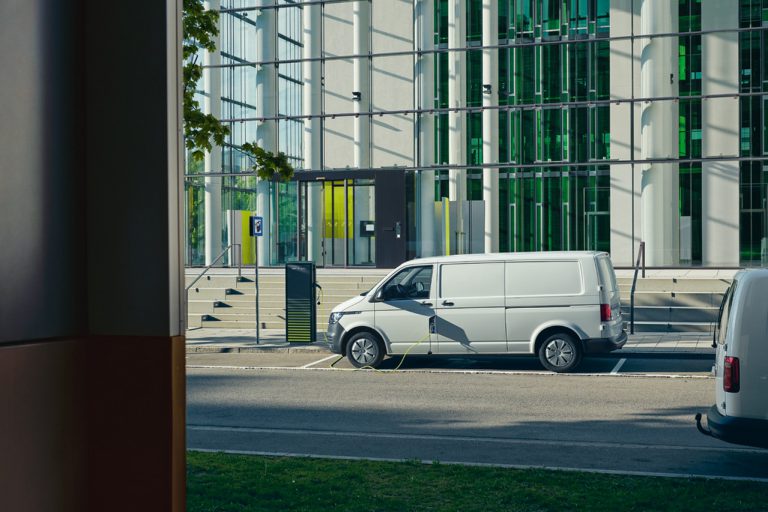 Pricing
The ABT eTransporter 6.1 Panel van starts from £42,060 (exc. VAT) with the Advance trim from £45,360 (exc. VAT).
Advance trim adds a variety of aesthetic, comfort, and safety improvements, including 17" alloy wheels, electrically adjusted wing mirrors, automatic LED headlights, rain-sensing windscreen wipers, heated windshield, auto-dimming rear-view mirror and front and rear parking sensors.
Volkswagen are keen to mention that with its zero-emission status, the ABT eTransporter 6.1 is exempt from road tax (VED) and benefits from unrestricted access to the London Ultra Low Emission Zone and Clean Air Zones.
For more details on Volkswagen's range of vehicles, or to read more about their latest electric vehicle visit the official site.