Volkswagen apart, Peugeot are the only other company to become a fan of those fabled letters GTI. But whereas Volkswagen have continuously ran a GTI version through every generation of Golf, Peugeot have been on some sort of GTI-free sabbatical. Whilst there have been GT models of the 307 and 1st gen 308, the 2nd gen 308 is the first mid-range Peugeot to receive the GTI badge since the 306 GTI-6 last sold in 2000.
Peugeot 308 GTI – Take a Look At The Outside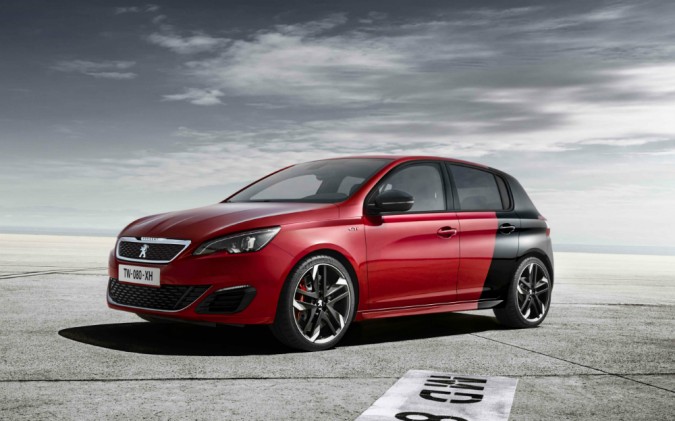 The 308 is a very "Golf-y" looking car and the GTI follows Volkswagen's pursuit of understated hot hatches. It's all subtle and restrained. However, it seems someone at Peugeot could not resist and had their way with a couple of unsubtle and suitably menacing exhausts just to make sure no one confused it for a high-level trim 308. Also it features unique 19-inch alloy wheels and red-painted brake callipers.
However, to add more distinctiveness, the 270 version also gives buyers the option of adding Peugeot's bizarre "Coupe Franche" paintwork, which sees the front two-thirds of the car painted in red and the back in black.
Take a Look At The Inside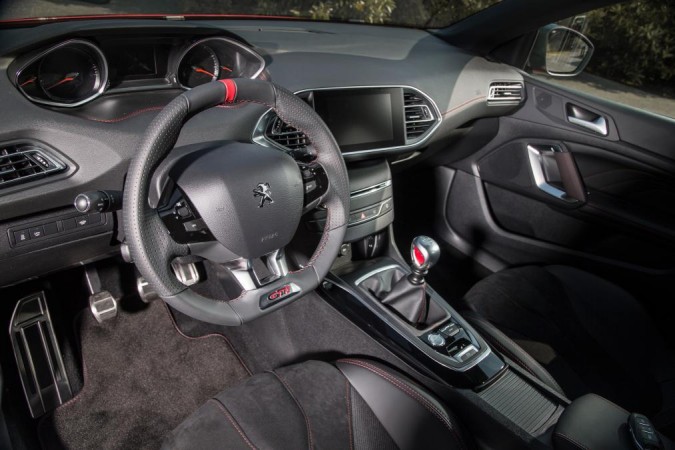 The first thing you will notice is the funky seats with Peugeot Sport wording. There's also lots of red stitching-door trims, steering wheel, seats, gear gaiter, armrests…. And whilst the inside shows more GTI'ness than the outside, it is still quite restrained overall.
Tech Details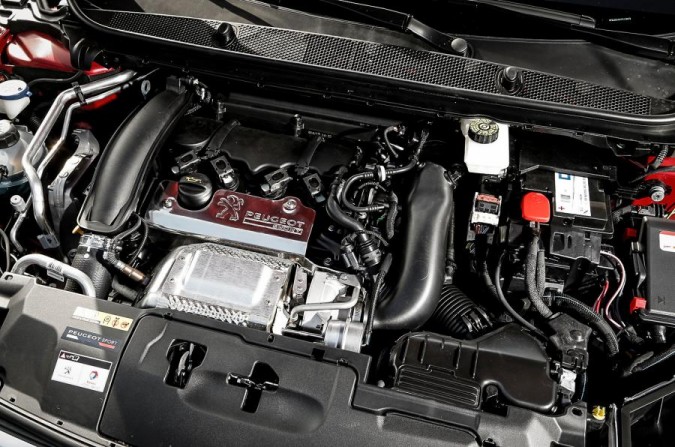 Back in the 80s and 90s Peugeot preferred large-capacity naturally aspirated engines to Turbocharging. Now turbos are the default choice for hot hatches and Peugeot are no exception using the same 1.6-litre four-cylinder turbocharged engine as the RCZ R coupe. However, there is a choice of 247 or 266bhp, the latter has bigger 19-inch wheels, a Torsen diff and Michelin Pilot Super Sports, all for £1,600 over the entry-level model.  It is seems to be pitched at the heart of the bhp battle with the Focus ST (250bhp) and Seat Leon Cupra (280bhp). The VW Golf meanwhile competes with only 220bhp.
Peugeot 308 GTI Summary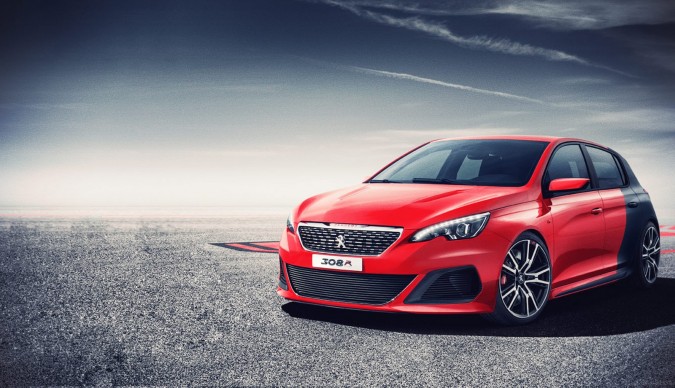 The 308 GTI makes a welcome return of the GTI badge to a mid-size Peugeot. It avoids the extreme characteristics of the Civic Type-R and Megane Renaultsport and makes an interesting alternative to the Golf GTI, Ford Focus ST and Seat Leon Cupra. It seems odd that Peugeot were so late to a party that they were regulars at and watched others gatecrash it. Welcome back Peugeot GTI.