Jaguar Land Rover are celebrating a double win following this year's World Car Of The Year in New York.
Best of British
Great engineering, beautiful styling and an ever rising popularity for SUVs propelled the Jaguar F-PACE towards two awards this year. The F-PACE won both the 2017 World Car Of The Year and 2017 World Car Design Of The Year. It's the first time a British car has taken the overall winning spot since way back in 2003.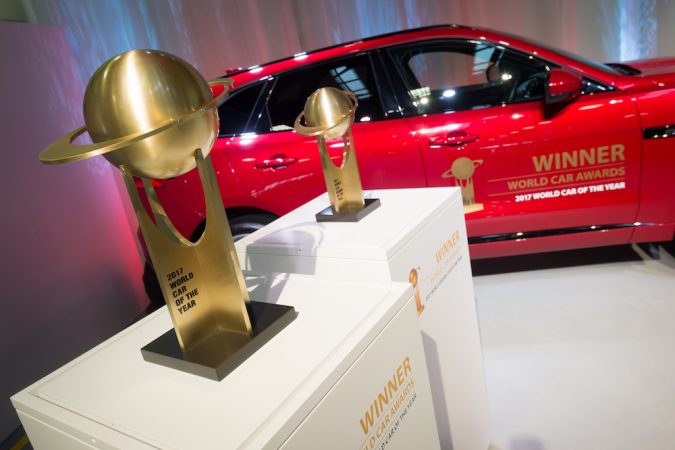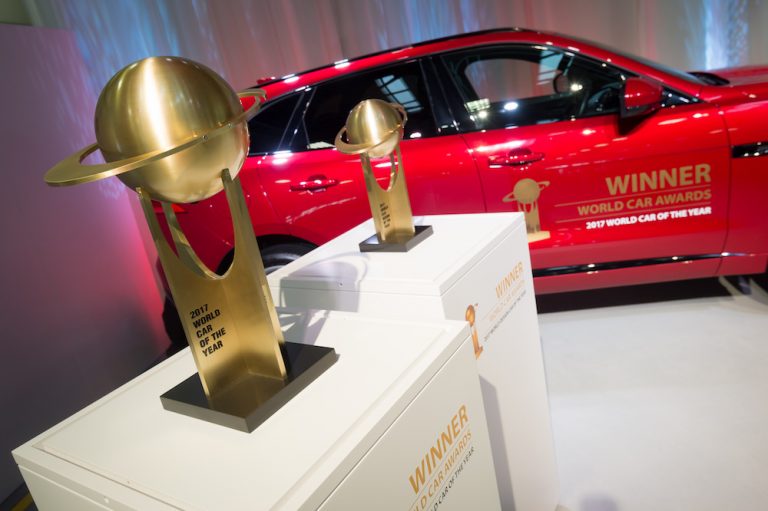 Smashing the Sales
The F-PACE is Jaguar's fastest selling car. Since its launch in 2016, the Jaguar SUV has hit over 122,000  sales. Bold design and exceptional engineering details make the model both head-turning and ideal for everyday use. The F-PACE won the three horse race between the Volkswagen Tiguan and the Audi Q5 to become the best car in the world for 2017.
A Personal Congratulation for the F-PACE
Six World Car of the Year UK Jurors visited Jaguar Land Rover Solihull, the birthplace of the F-PACE. They wanted to personally congratulate the Solihull workforce on creating the first Jaguar SUV.
"It's been wonderful to present these awards to the Solihull workforce. The Jaguar F-PACE looks great, looks sporty and it looks like a Jaguar should. It's built brilliantly." – Steve Fowler, World Car of the Year Juror and Editor in Chief at Auto Express.
World Car of the Year handed the prestigiuos awards to Dr. Ralf Speth, Jaguar Land Rover CEO, and Nigel Blenkinsop, Solihull Operations Director. Blenkinsop paid due tribute to the Solihull workforce behind the build of the fastest selling Jaguar ever made.
 "I am so proud to have contributed to the build of what has been awarded the best and most beautiful car in the world. The whole plant is buzzing with pride. It was a true honour." –  Nick Langford, third year maintenance apprentice.
You might be interested in our Jaguar wallpaper, take a look.