6×6
Some 4x4s are absolutely incredible. But, for some people, four wheels just aren't enough. The American tuner company Hennessey have recently produced a six-wheeled monster version of the Raptor, aptly named the VelociRaptor.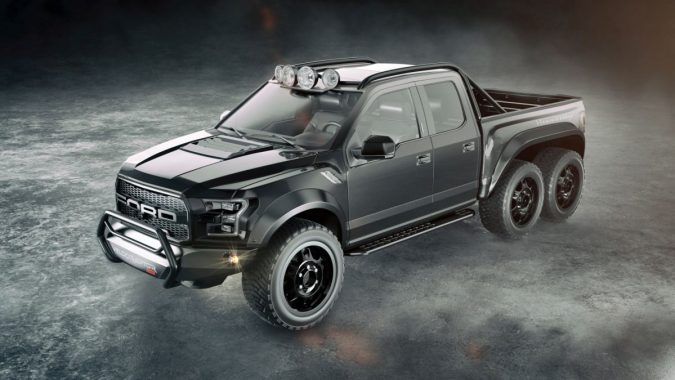 The Upgrades
Obviously, the biggest difference from its "base car", the F-150 Raptor, is another couple of wheels. This clearly involves an extra axle, with the 20 inch wheels and off-road tyres on either end.
In addition to this, the VelociRaptor 6×6 also features upgraded Fox suspension, at each wheel. A new front and rear bumper give it an aggressive, typically-Hennessey-style look. Even more LED lights across the roof compliment the new roll bar reaching across the entire roof, from front to back.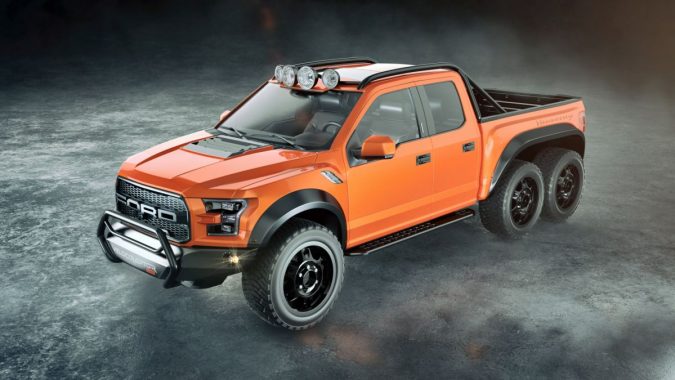 An upgrade to the engine is also available. And it's a big one. The standard F-150 Raptor boasts a 450 bhp 3.5 litre twin-turbo V6… clearly, not a puny engine. But Hennessey are offering even more. With an optional upgrade, you can get an engine producing over 600 bhp, still with two turbochargers. This comes alongside a new stainless steel exhaust, improved ECU, as well as a better air-to-air cooler.
How Much Money Do You Have?
The Ford Raptor originally had a starting retail price of around $49,520. Yeah. The Hennessey VelociRaptor 6×6, however, has a starting price of $295,000. And, if you want the upgrade packages, it will set you back a further $22,500, making a total price of $317,500. So, by comparison, it's not cheap.
But, compared to its (only) rival, the Mercedes G36 6×6, it is cheap. This car had a starting price of £370,000, but is becoming more and more expensive as they become rarer. Currently, one is on sale in Florida for an insane $975,000. In my personal opinion, the VelociRaptor is actually better looking than its more pricey counterpart.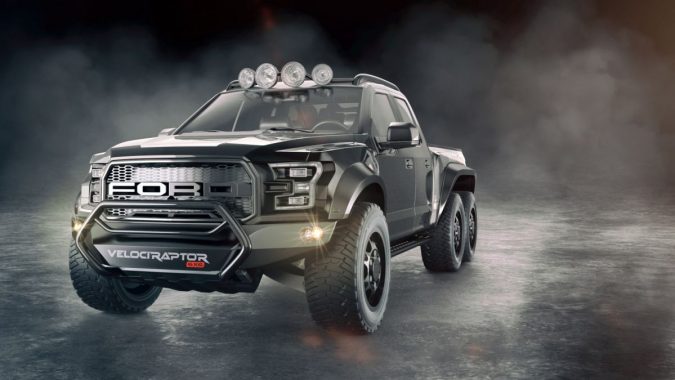 The Verdict
Is it worth it?
If you're the kind of person to want a 6×6, you probably like drawing the attention. The turning of heads, the looks of awe. And, since there are only really two to choose from, you'd either go for an expensive G36 or a less expensive VelociRaptor.
I know which I'd have!