Hot hatchbacks. Tarmac scorchers that retain practicality and a relatively reasonable price, in terms of owning and running costs. One of the most popular choices out there, is the Ford Focus ST, and now Ford have given the potential buyer another reason to choose their model over the very competitive competition, by offering a brand new 7-speed intelligent automatic transmission for the EcoBoost petrol variants.
The current generation Focus ST, which has been with us since June 2019, builds on the previous generations strong points, combining all the necessary factors when considering a hot hatch. A playful chassis, composure in the corners, family practicality and a punchy turbocharged engine have helped Ford sell over 2,000 of these units already.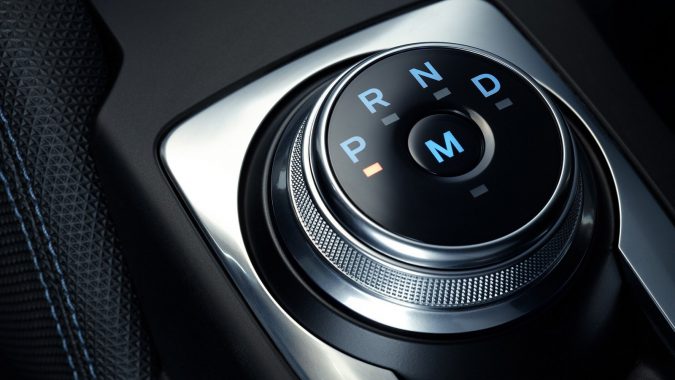 Intelligent Transmission
Owners who spec the new 7-speed will be greeted by a new rotary gear selector, and steering wheel-mounted paddle shifters mean that the sporty feel is increased even further, and like the manual Focus ST, the flat-bottomed steering wheel has the dedicated 'Sport' button, which increases the dynamics further, and a 'Mode' button, which enables the driver to scroll through the available Drive Modes. But the most exciting part is where the 'Intelligent bit' comes in.
Ford are introducing 'Adaptive Shift Scheduling'. This gives the driver even more flexibility by altering gearshift timings dependent on the driving style, so optimisation is there constantly, whether you're driving to the shopping centre or tackling your favourite B-road on a summers day.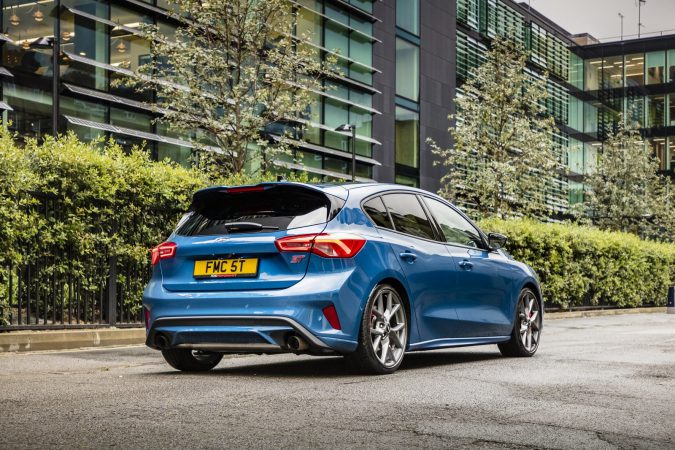 ST Performance
The fact that the new transmission will only be fitted to EcoBoost petrol engines is nothing to complain about. Especially when the all-aluminium 2.3-litre is the most powerful ever fitted to a Focus ST, pushing out a very healthy 276bhp at 5,500rpm and 420Nm of torque between 3,000rpm and 4,000rpm.
This means a 0-62mph sprint of 6.0 seconds and a top speed of 155mph. Very healthy numbers indeed, and only 0.3 seconds slower to 60mph than the manual Focus ST, but the benefits the 7-speed automatic can bring once the vehicle is in motion means that it's only a small price to pay, and it'll be interesting to see how this compares against the current front-wheel drive king, the Honda Civic Type R, which has kept a 6-speed manual transmission and is probably one of the best shifters fitted to a hot hatch.
Conclusion
The new 7-speed transmission will be available from July, and will be offered whether buyers choose the hatchback or estate versions, but they'll add a £1,450 premium over the starting prices, which are £33,260 and £34,660 for the hatchback and estate respectively. With the order books open, Ford are hopeful that a sporty 7-speed automatic transmission will heighten the dynamics. But will this takeaway the involvement of drivers who prefer the pure manual experience? Only time will tell….