Alfa Romeo conducted a racing session of new Giulia GTA and GTAm in which ORLEN Formula 1 drivers, Kimi Räikkönen and Antonio Giovinazzi participated to showcase their skills. This was a test session as well for the new aerodynamic solutions for GTA developed in collaboration with Sauber Engineering.
Alfa Romeo, in collaboration with Sauber Engineering, has developed new variants of the Giulia GTA and GTAm. This led Alfa Romeo to study and explore new concepts of engineering and aerodynamics. Alfa Romeo has contracted Sauber Engineering for the production of carbon fibre components for their GTA and GTAm, to boost their aerodynamics. Those renewed parts include the new front bumper, the side skirts, the diffuser, the GTA spoiler, and the GTAm aero wing.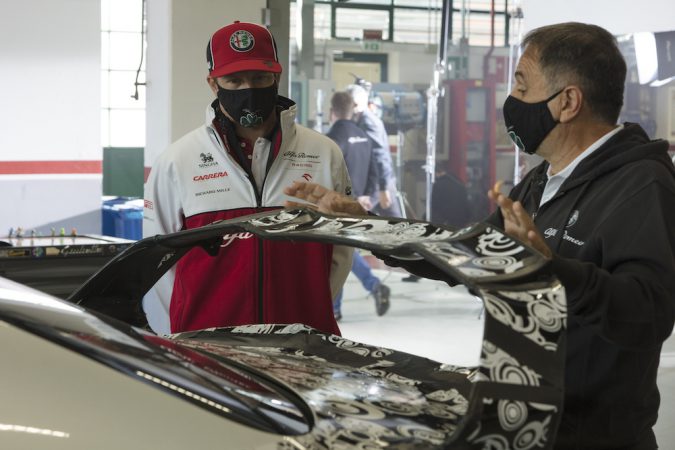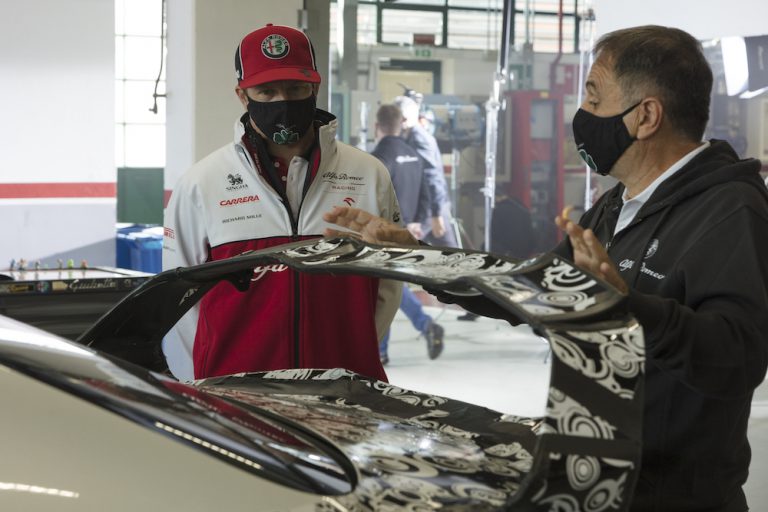 The priceless technical know-how of Sauber Engineering
Sauber Engineering is an experienced player-made its name in motorsport from the last 5 decades, out of which 27 years are invested in Formula One. They are one of the top F1 teams that own a wind tunnel facility. Their equipment is equipped with state-of-the-art technology and is considered one of the most advanced in Europe.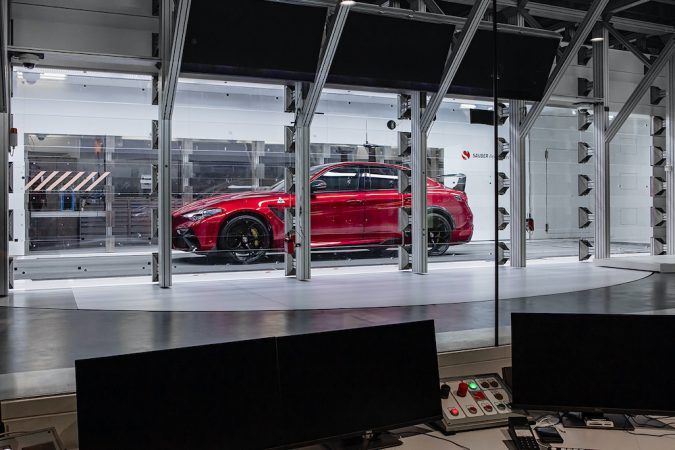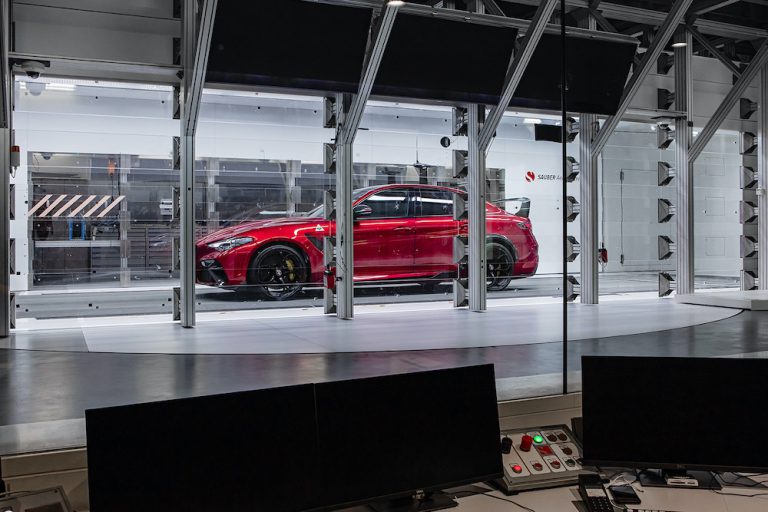 They have researched and developed new aerodynamics through their wind tunnel facility and utilised that knowledge to build components like wing appendages and underbody parts for the Giulia GTAm. This adaptable technology is a plus point for any kind of track and responds efficiently to any inputs of the driver.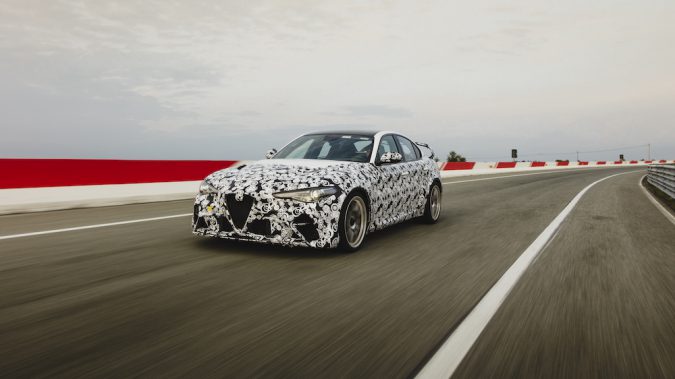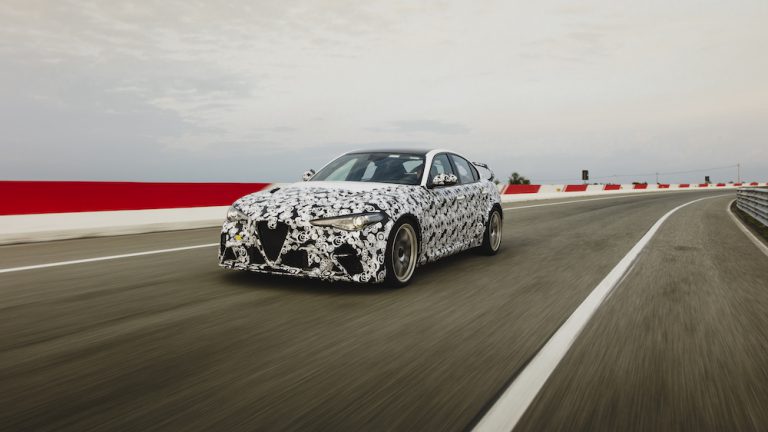 Sauber Engineering developed a new diffuser for GTA and GTAm to not only increase its downforce but keep a mild road grip at high speeds. With a new aerodynamic configuration, Giulia GTA offers impressive downforce.
With this collaboration, Alfa Romeo together with Sauber engineering has increased their engineering capabilities, prototyping needs, and produced some marvellous components.
F1 know-how working on the GTA project
Not only this testing is done on the track, but F1 drivers also managed to test through the historical Alfa Romeo racing department facility. They tested the cars to their limits and provided feedback to the engineering department. This way, all Alfa Romeo Giulia GTA and GTAm are tested at Balocco proving ground.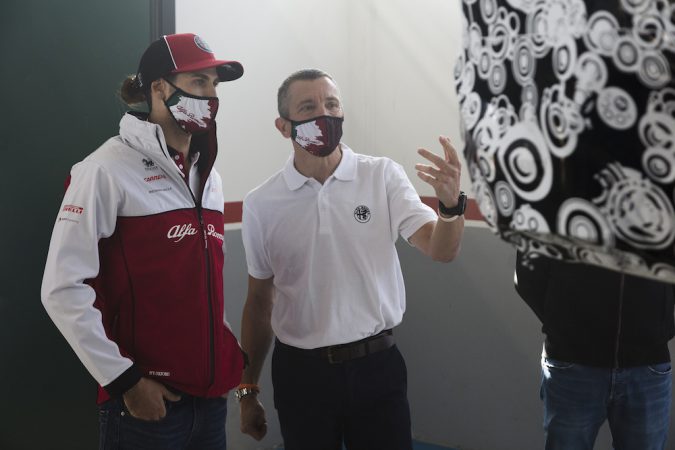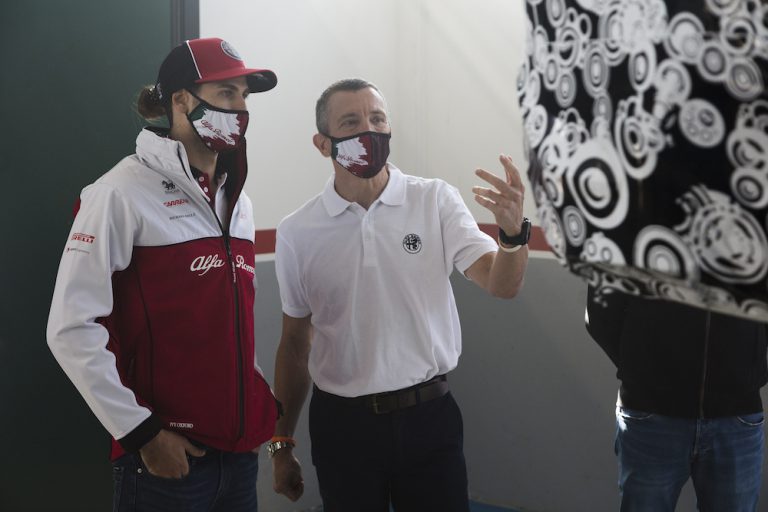 This is depicted through a video shot at Balocco proving ground, highlighting the "Alfa Romeo Track", world champion Räikkönen, and young Italian Giovinazzi working closely with the engineers, expressing their opinions to optimise aerodynamics. They analysed thoroughly what changes have been made to the original variant and expressed their thoughts about the track. This added thoroughly what these sports cars are lacking concerning their dynamics.
Giovinazzi gave his opinion about the car's overall formation, its carbon fibre components, and new tech addition for tyres. He is confident about the improvements made to these cars and added satisfactory remarks after the tests ended.
The 2nd F1 driver, Räikkönen joined hands with the aerodynamics department to work on the adjustable front splitter and manually adjustable rear wing. He considered these additions to be the perfect mix for different circumstances.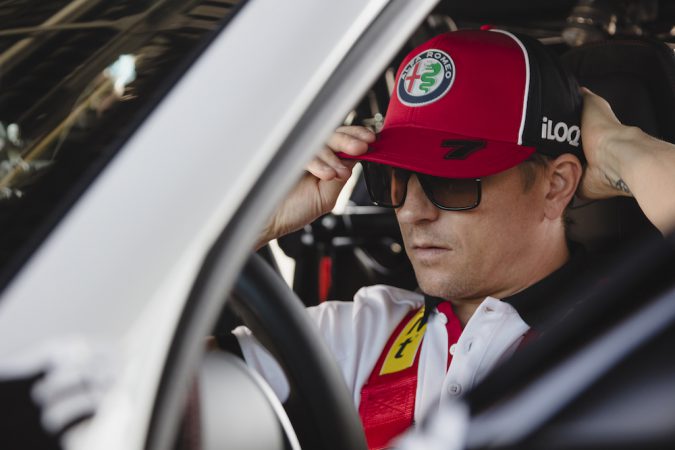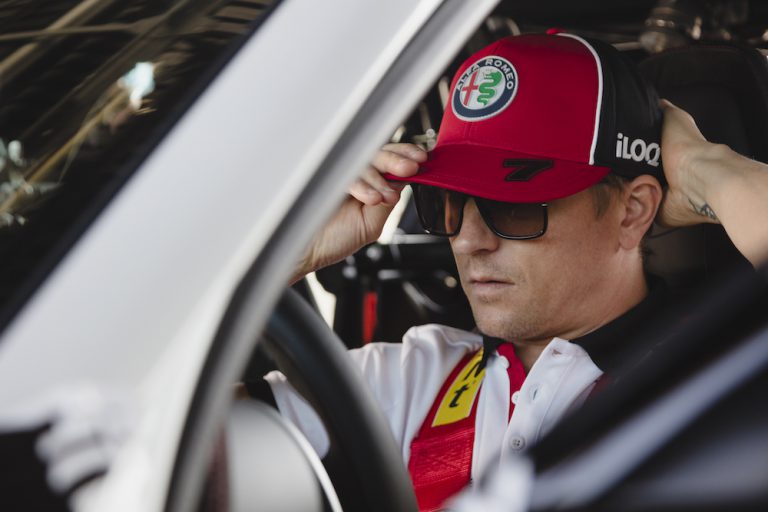 The inspiration:
These modern variants got inspiration from the 1965 Giulia GTA, the "Gran Turismo Alleggerita" which was developed by Auto delta and had conquered a lot of tracks across the globe. The new Giulia GTA is topped up with a 2.9-liter V6 Bi-Turbo engine able to generate 540hp. While for GTAm, an amazing weight reduction of 100kg enabled it with an astonishing power-to-weight ratio of 2.82kg/hp which is simply amazing.

Giulia GTA and Giulia GTAm will be on sale with a price starting from £159,300 and £163,800  OTR respectively in the UK.