The Golden Circle Apartments are set in a great location to explore this beautiful part of Iceland from -and boy is there plenty to explore.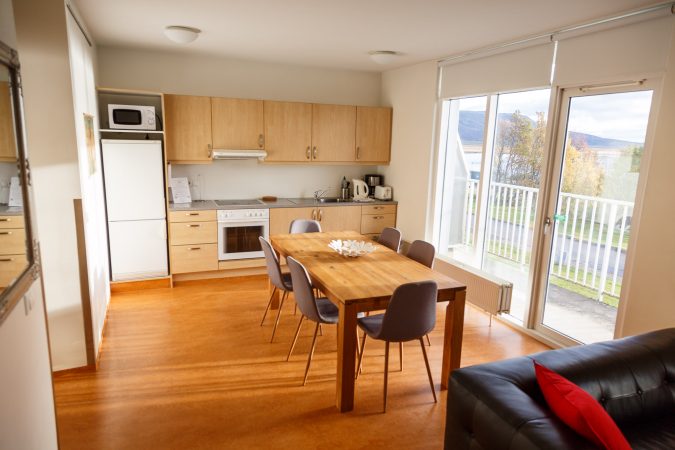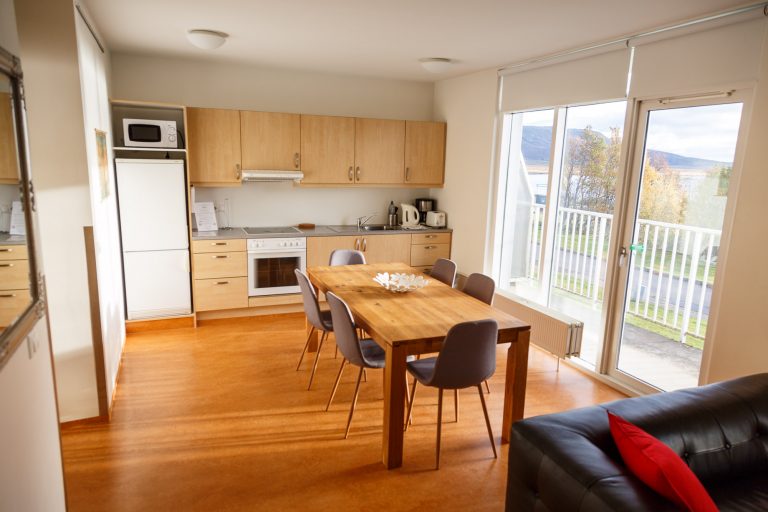 Golden Circle Apartments – All You Need and More
There are 25 large, comfortable and modern apartments split across a number of buildings. Our apartment was on the first floor and had a lovely view over Laugarvatn. There were two bedrooms which could accommodate four people, with a large open plan living room, dining room and kitchen. The apartment was nicely decorated and furnished, giving it a very clean, crisp and modern feel. It was nice to have the kitchen facilities – we could buy and cook our own meals rather than eating out every mealtime. We also made good use of the lounge area during the evenings, before heading out to watch the Aurora Borealis.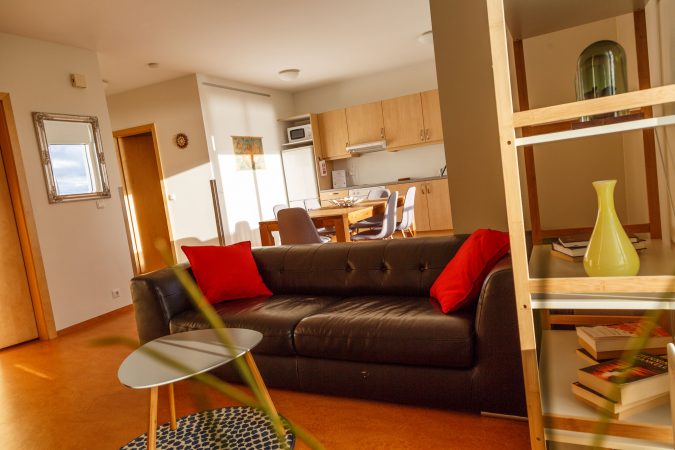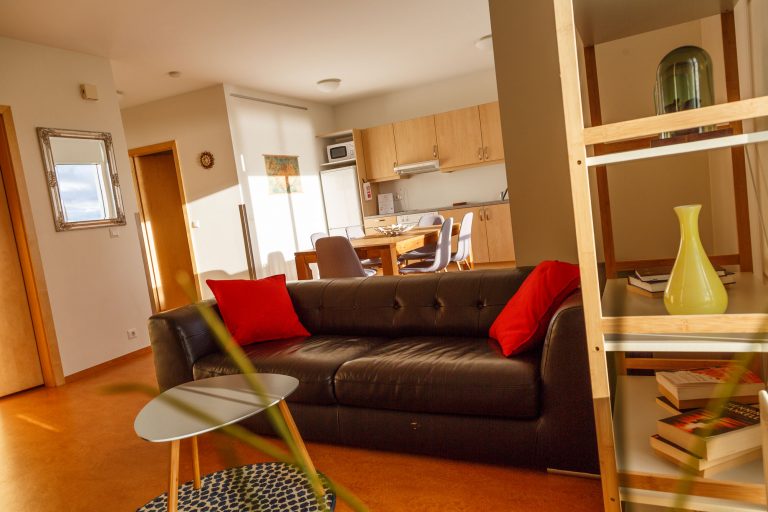 We found a great spot a short drive from The Golden Circle Apartments to go and look out for the Northern Lights. Amazingly, we were lucky on two out of the three nights we were there. It's an incredible sight to behold, especially firsthand.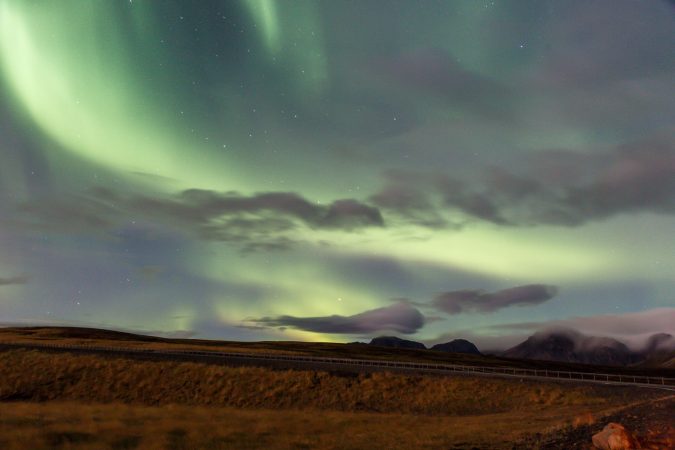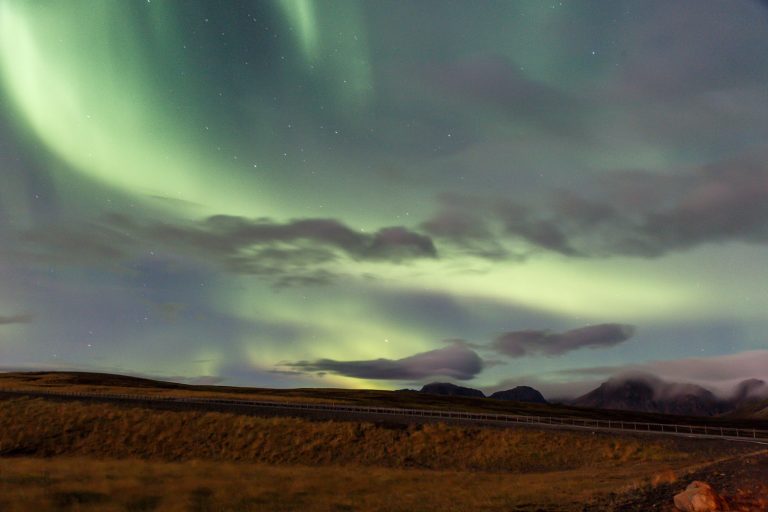 Check in for The Golden Circle Apartments is at Heradsskolinn, a hostel over the road from the apartments. A large quite impressive building with a café serving breakfast, lunch and dinner. As a guest at the apartments, we were able to make use of the facilities. There is also a spa just metres down the road if you fancy a bit of R&R.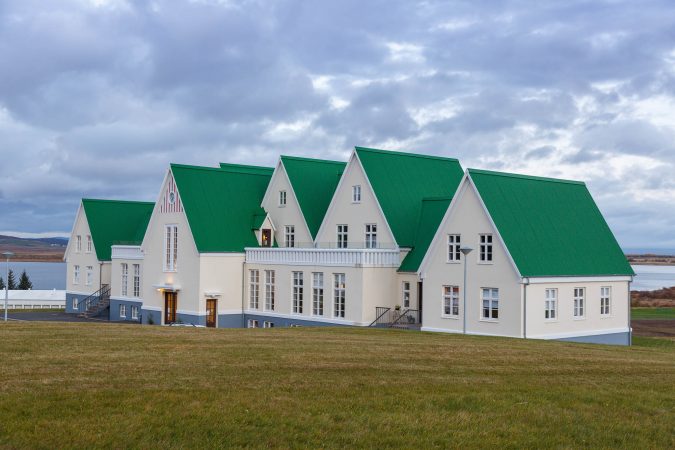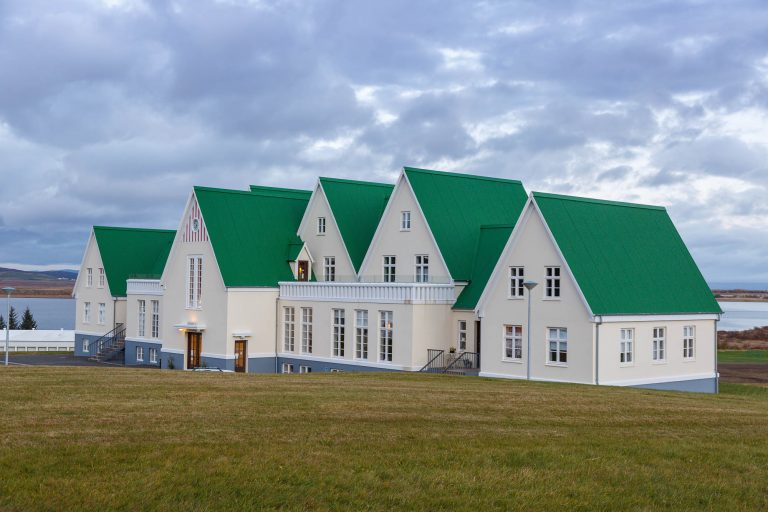 No Rest for the Wicked…
The Golden Circle has plenty going on, so you don't have to travel too far from the apartments to see some of the best Iceland has to offer. My particular favourites were;
Geysir – A hot spring area where you can catch Strokkur erupting, throwing water up to 30 metres into the air every few minutes. Be careful not to stand downwind – unless you fancy a shower!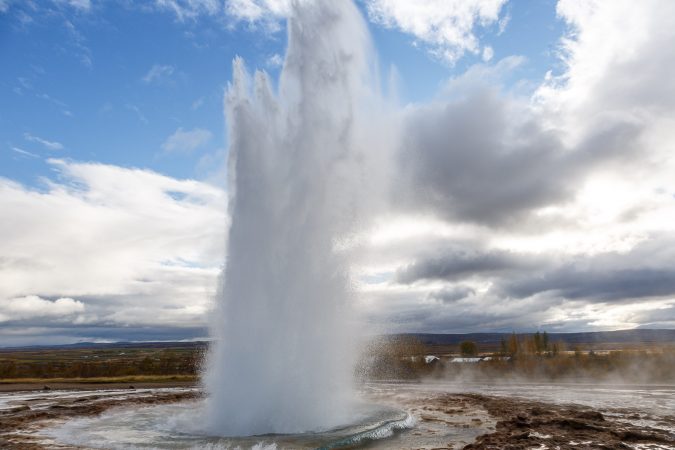 Gullfoss – Just one of Iceland's many waterfalls, but a very powerful and iconic one and well worth a visit.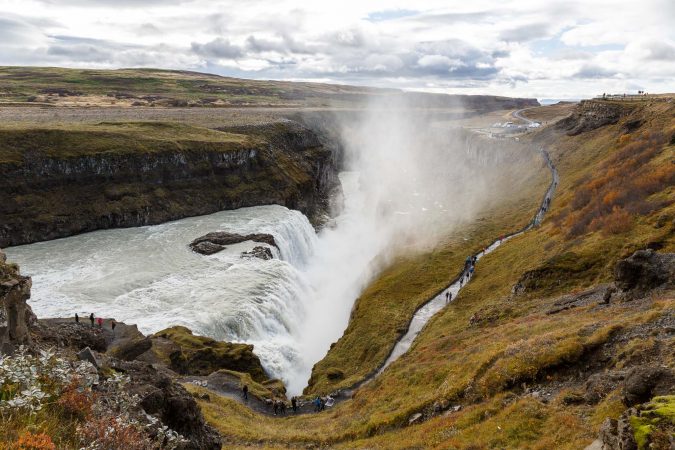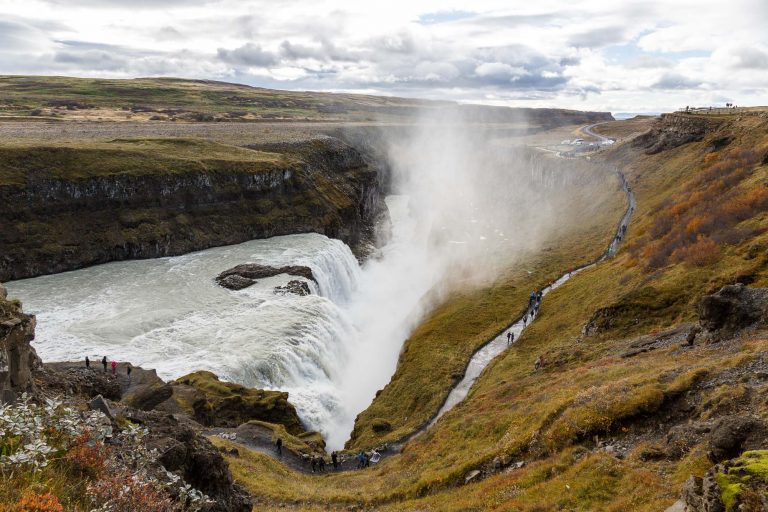 Þingvellir National Park – One of the most frequently visited tourist sites in Iceland, and it's definitely easy to see why. There's so much to see and do in the park, and so much natural beauty and history around it too. If you do visit, be sure to give yourself a good few hours to walk around  – and I'd certainly recommend checking out Öxarárfoss, Almannagjá fault, and Peningagjá!