You've probably already seen the video.  And in case you haven't, the mystical power of HTML coding has enabled you to have seen the absolute worst way that a group of racing drivers could possibly start a race.
And in case you're expecting a bunch of words about how me and my mate spent about five seconds of our lives with our hearts in our throats as we attempted to dodge flying carbon-fibre debris on the front straight, you may be a bit disappointed.  Instead, we found ourselves at the first corner of the ALMS Grand Prix of Baltimore in great anticipation (and a fair bit of nervousness, I might add) of the impending chaos that was bound to happen. But they just couldn't wait, could they?
Regardless of the caution-filled ALMS and IndyCar race, the entire weekend was absolutely phenomenal.  After enduring a bit of race traffic on a bridge, we were able to roll down our windows and hear what a 650 bhp engine at full chat sounds like ricocheting off of tall office buildings.  The local residents might not have enjoyed all the noise, but to a motorsports fan, it was magical.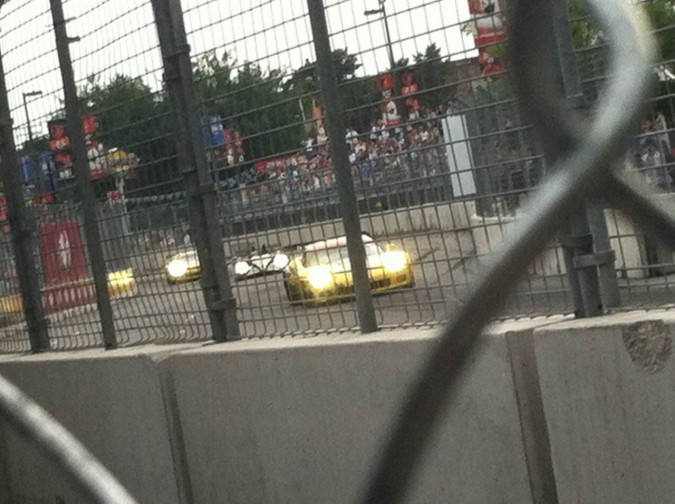 Watching races on the telly never really gives you a true understanding of the sheer awesomeness of a race car's exhaust note.  However, suffice to say the sound of thundering, bonnet-trembling V8s that cause Hades' walls to cave in being hunted by the lovely sound of Ferrari's shrieking, ear-splitting 458 exhaust note is what you may categorize as a wake-up call.
And the speed?  Absolutely mental.  We headed down to the fastest part of the circuit, the run to turns 10-12, where cars can reach speeds of up to 170 mph in order to get a true sense of just how fast these cars got round the circuit. And again, the TV just doesn't do enough justice, as the fact of the matter is that these things are properly bolting around the place like each of the drivers is running ten minutes late for a meeting on the other side of the country.
However, the noise and the mind-bending speeds were not the sole highlights of the weekend.  Whilst walking through the ALMS paddock, we stumbled across quite the phenomenal car park.  The cars there seemed to be straight out of a petrol-filled dream, with a blacked-out Ferrari F430 and a properly red 348 ts, a Porsche 930 Turbo, a 993 RSR, a C1 and L88 'Vette, a Lamborghini Gallardo, and a sea of BMWs all out on a display that was extraordinarily difficult to walk away from when we realized it was dark.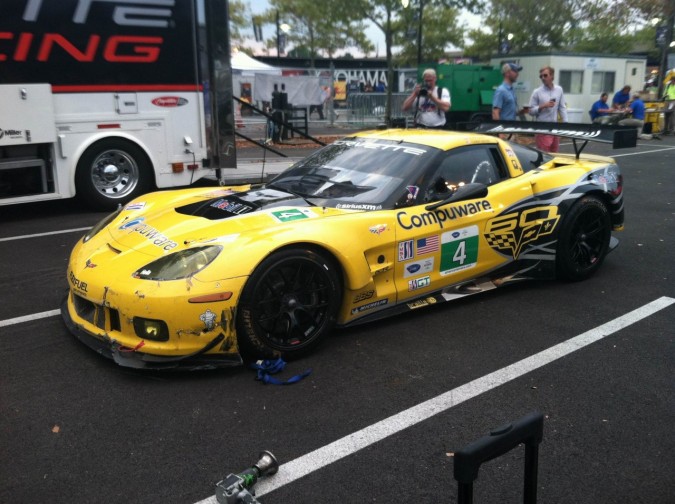 There's something about street racing that has an unspeakably cool essence about it.  Maybe it's the exhaust notes that are trapped between the outer stuctures of skyscrapers.  Maybe it's the mix of concrete jungle and nature as you go from a sidewalk to navigating through bushes.
Maybe it's the purity of the circuit; no oceans of pavement run-offs, just pure driver skill.  Or maybe it's the knowledge that going down an avenue at 165 mph is something that puts you behind bars for quite a long time…
Photography by: Jordan Wright