GT Cup arrived at Brands Hatch for their penultimate round of the season with championship contenders, Sam Randon and Ben Clayden looking to make up ground and reclaim their championship lead.
GT3 – Saker Rapex and stormed to a well-deserved victory
GT3 saw the return of the Nissan GTR GT3 driven by Grahame Tilley and Will Tregurtha. With the arrival of this duo, high levels of competition were expected despite there being only two cars in the class.
Saturday was all about the G-Cat Porsche as they claimed two from two despite the tricky conditions they were faced with.
Race 1 looked set to go the way of the Nissan after a first corner spin for the Porsche which dropped them to the back. This coupled with the Nissan pulling a strong advantage out front gave a bleak situation for Shamus Jennings in his Porsche.
However, with just a few minutes to go, the right front wheel parted ways from Tilleys Nissan and eventually saw him retire after trying to limp around. Jennings meanwhile was on top form and had overtaken the entire field to claim the lead and take the race victory.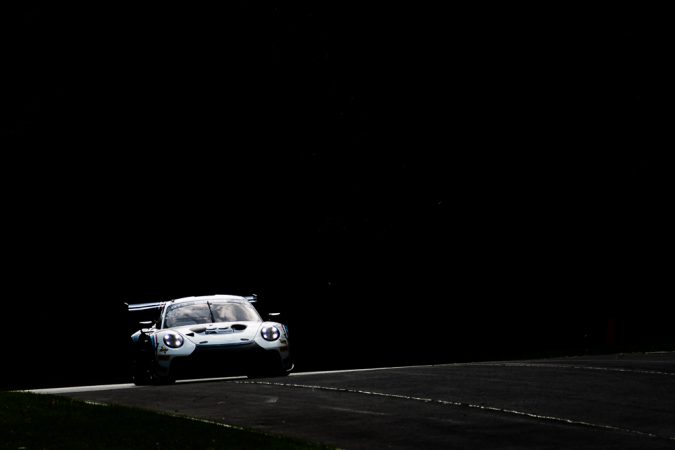 Race 2 saw a torrential downpour just 5 minutes into proceedings with many opting to pit at the first opportunity. Tilley squandered the opportunity to pit and spent an extra lap on slick tires which proved costly later on.
By the time Tregurtha took over, Tilley had climbed to 7th place but the deficit was too large and Tregurtha could only climb to 4th place, 47 seconds behind 3rd placed Glynn Geddie and over a minute behind eventual winner, John Dhillon in his Ferrari 488 Challenge.
Sunday fared much better for the Nissan duo. With the Porsche grenading itself on the run-up to Pilgrims Drop, Tilley was clear to cruise to a dominant victory.
Sunday's enduro saw Tilley put in a faultless drive to hand over the car to Tregurtha in the lead, however, a mid-race safety car saw them drop to the back after pitting a lap later than the rest of the field. Tregurtha wasn't phased and threw his car around to the point he was catching air at certain points of the circuit.
With 10 minutes to go, he passed the leading Saker Rapex and stormed to a well-deserved victory to make it a clean sweep of the Sunday's races and to take his first win of the year.
GTC – Cunning Strategy Call
It was a near-perfect performance for John Dhillon and co-driver, Phil Quaife who together took 3 of the 4 class victories including an overall win in Saturday's endurance race after a cunning strategy call saw them pit early for wet tires when the heavens opened.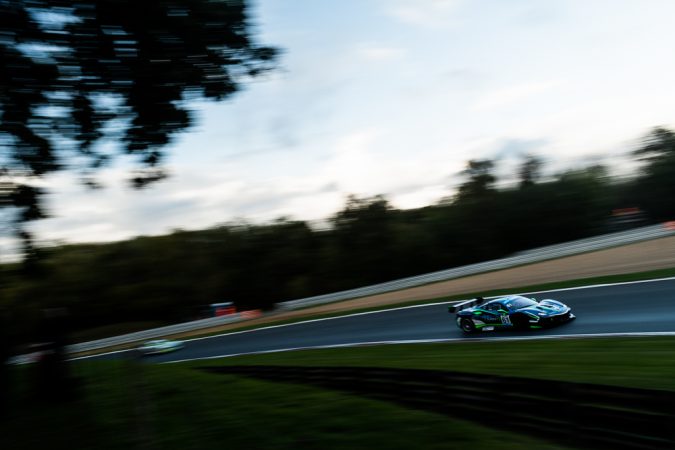 Nearest rival Shamus Jennings just didn't have the pace in his Porsche to mount a serious attack and Quaife brought the car home 8 seconds clear having braved the treacherous conditions.
GTC only had one other car competing for this weekend which was the Lamborghini Huracan Super Trofeo of Jim and Glynn Geddie. After their Donington successes, they were left slightly disappointed having only taken 1 of the 4 class victories on offer over the course of the weekend.
GTB – ALP Racing vs Team Hard
GTB saw two different winners from a highly competitive weekend. Newcomers, ALP Racing, and championship contenders Team Hard both had mixed weekends. Whilst both managed to claim two class victories apiece, the other races didn't go quite to plan with retirements plaguing both cars.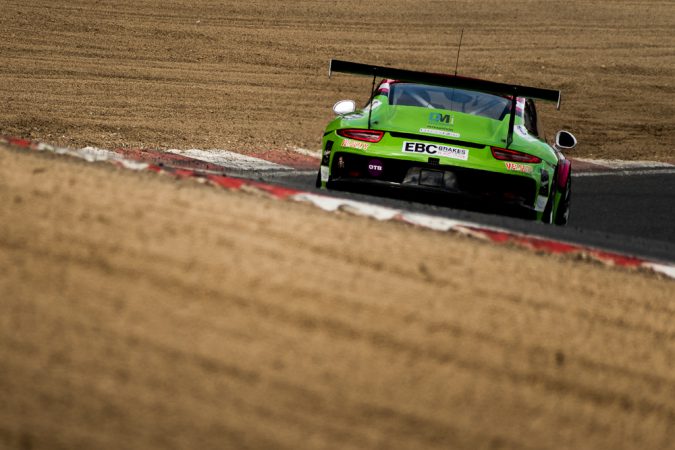 Race 1 saw a non-start from Randon after his car was leaking fluid on the reconnaissance lap to the grid putting him on the back foot for Race 2 later in the day. However, he fought back valiantly by winning the next two races. He even looked set to make it a trio of wins before the Race 4 safety car saw his 40-second advantage wiped out. This combined with the pitstop success penalty, saw him drop right to be back in class and Clayden couldn't then recover the lost ground.
The Team HARD duo remain 2nd in the championship, 31 points behind their teammate who currently lead the way. They will be hoping for redemption at Donington Park for the final round in two weeks' time.
GTH – 3 Different Winners
A highly competitive weekend in GTH saw 3 different winners from the 4 races. James Guess from Feathers Motorsport was the only repeat winner, albeit only just as a late-race attack from reigning champions Steve Ruston and John Whitehouse saw them both separated by just 0.2 seconds at the flag.
Race 1 went the way of Scott Sports Craig Wilkins who put in a dominant performance to bring home his Ginetta 16 seconds ahead of Guess who started off with a strong 2nd place. Newcomers Enduro Motorsport came home in 3rd to start their weekend the right way.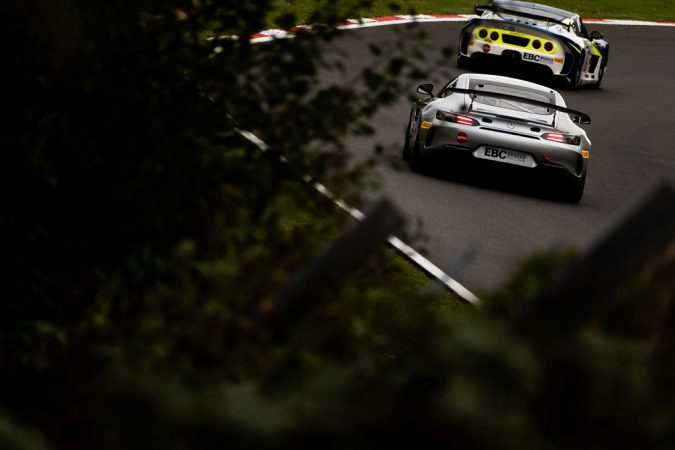 Enduro continued this form into Race 2 as Marcus Clutton adapted quickly to his GT4 Mercedes to storm off and take an easy victory by 30 seconds over his nearest rival.
Title contenders JMH didn't have the best weekend but still remain in the fight just 1.5 points behind Randon and Clayden in 2nd.
GTA – Got off to a flying start
It was a great weekend for championship leaders, Simon Orange and Josh Jackson who now head into the Donington Park finale with a 31 point advantage and are in a great position to take the 2020 GT Cup championship.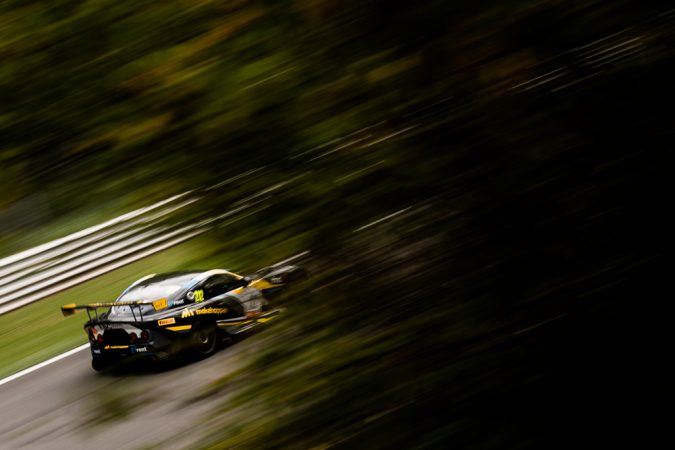 Taking two wins at Brands Hatch leaves them both with a huge confidence boost and the duo who have excelled all season long, are ready to fight it out at Donington and give it their all.
The remaining two wins were taken by MakeHappenRacing who joined the series for Brands Hatch and got off to a flying start. They will be looking to continue this form at Donington on the 24th and 25th of October.