H2O Car Valeting is set to wow customers and visitors alike with its brand new Valeting Store in the Bullring, Birmingham. Thanks to a deluxe refurbishment, the new store reflects the same modern styling and brand identity first showcased last year at its brand new Manchester store at the Trafford Centre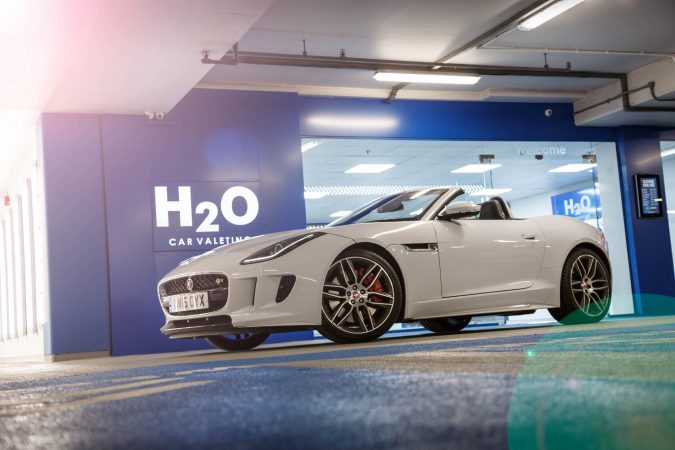 The company pride themselves on offering a premium, convenient and hassle free car valeting service. Their secret? Making the customer experience as enjoyable and easy as possible!
All H2O stores are located in some of the UK's most popular shopping destinations. What better way to enjoy a day out! Customers simply drop off their vehicles at arrival before heading off to shop, dine or for a business meet. Offering an impressive range of car treatments, their friendly approach to customer service is the icing on the cake. They advise each customer on which service is right for them, based on time,  budget and vehicle assessment. Their fully-trained valeters also use top of the range Autoglym products to give your car that showroom look. Perfect.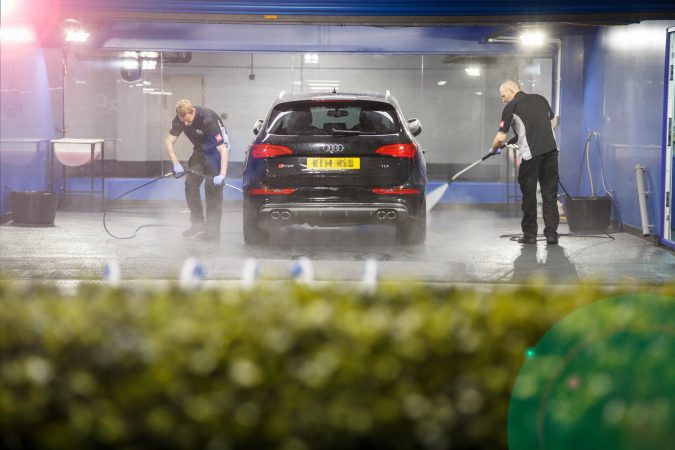 H2O Car Valeting Services – Bullring Centre
H2O ensure customers are offered a range of services to suit every need. Services start with the 'one star'. Ideal for those wanting a quality hand wash and interior clean but tight on time. Swift and perfect! Pampering treatments increase with the services including leather seat care and deep clean for cloth seats. Sparkling exterior. Fresh interior!
The flagship service is the 'five star', aimed at restoring your car to its showroom finish. This intensive clean also includes machine polish restoration to remove minor scratches and swirl marks from the paintwork. Whichever service you choose, the drive home will be much more remarkable than the drive out.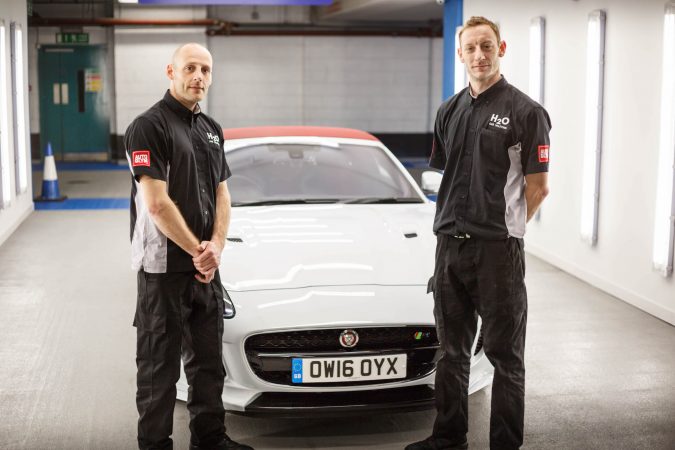 Professional Pride
A fully trained valeting team leave no stone unturned.  Their aim is to ensure you are dazzled by how clean your car looks. No wonder that H2O greets over 50,000 customers a year at its stores! It truly is the combination of exceptional customer care and a market leading valeting service that leaves every customer feeling satisfied. A fact reflected in their customer feedback.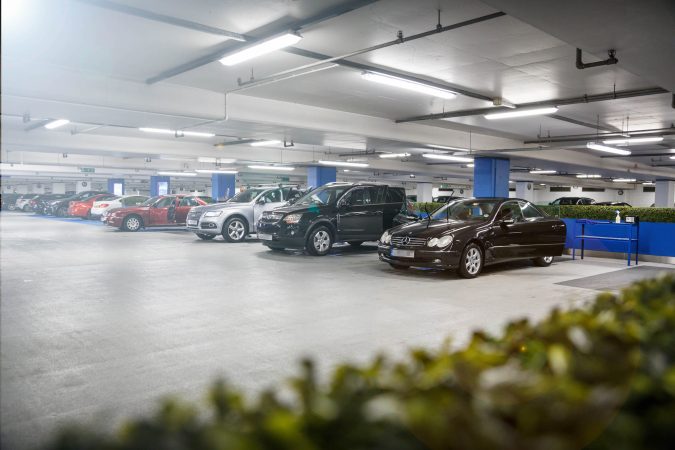 H2O Car Valeting opened their first site fourteen years ago and have since expanded to 10 locations with a further 3 due to open by the end of August. With such first class service, there is little to stand in their way.