A unique hotel with stunning surroundings; large, well-equipped rooms; and even access to gym facilities. Hotel Bifröst is a great find!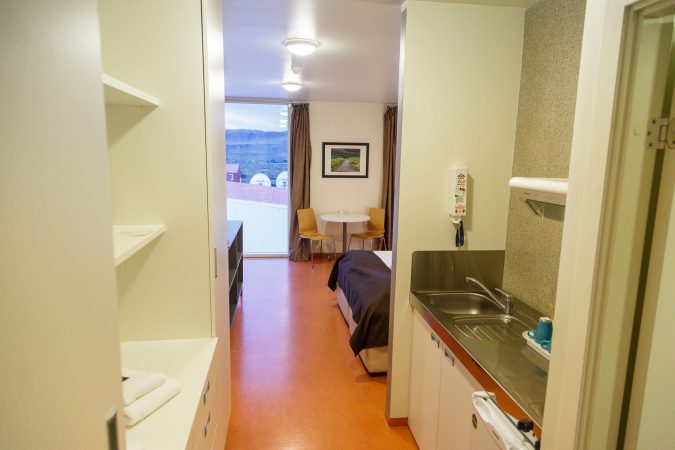 Great Facilities
The hotel is based on a university campus, although it certainly doesn't feel that way! It was lovely and quiet. One of the benefits of this, though, is that the hotel offers a small gym, sauna, hot tub and swimming pool, which is open daily from 6am to 11pm.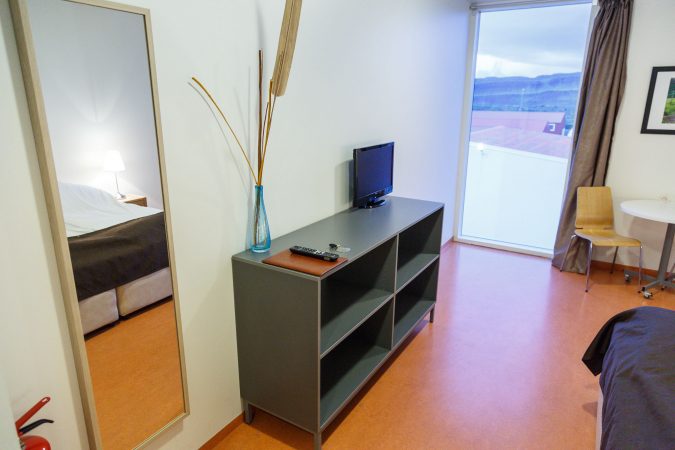 There are three types of room available; single, double and triple. All are very spacious, have plenty of storage, a large clean bathroom and even basic kitchen facilities. The rooms are clean, modern and very comfortable.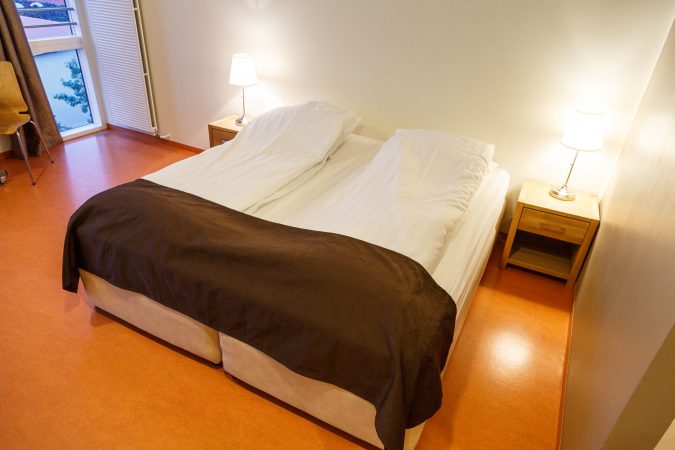 A bar and restaurant with a large dining room is open every day. The menu was quite extensive and had something for everyone. The dining room is also where breakfast is served, which is nothing short of a feast. My personal favourite was the waffle offering – the mixture is pre-made and there was a maker hot and ready for you to make your own. If waffles aren't for you, there's also sausage, beans and eggs, or cereal and toast, not to mention the fruits, cheeses and meats. You certainly couldn't go hungry.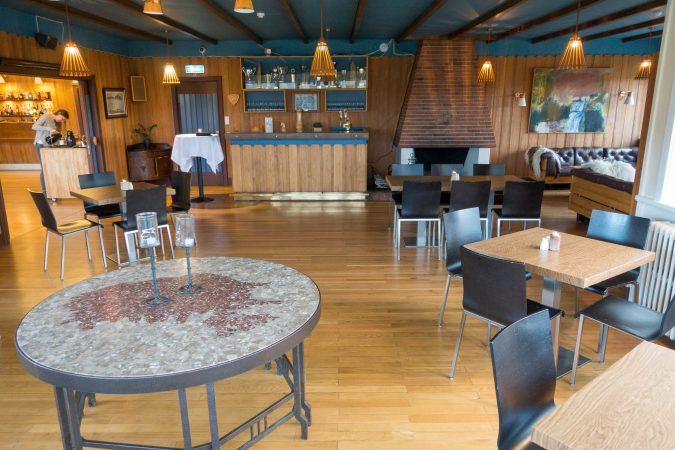 Location, Location, Location
The hotel is in a great location about an hour and a half in one direction to Reykjavik and an hour and a half in the other to Snæfellsnes. But, if you didn't fancy going that far there's plenty to do locally. Grabrok Craters are a short walk from the hotel – once there you can walk up and around the craters.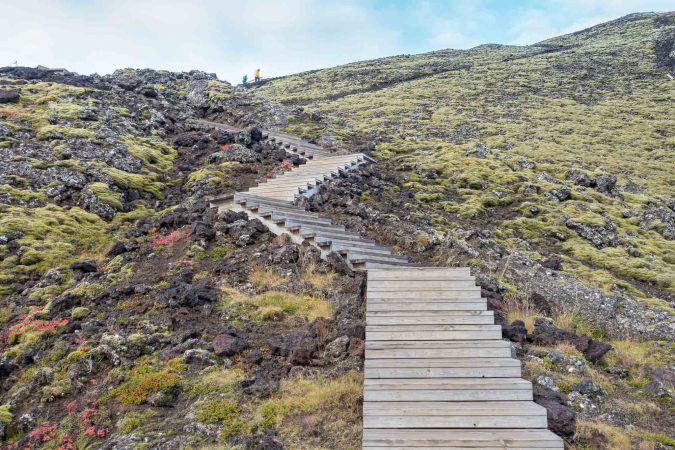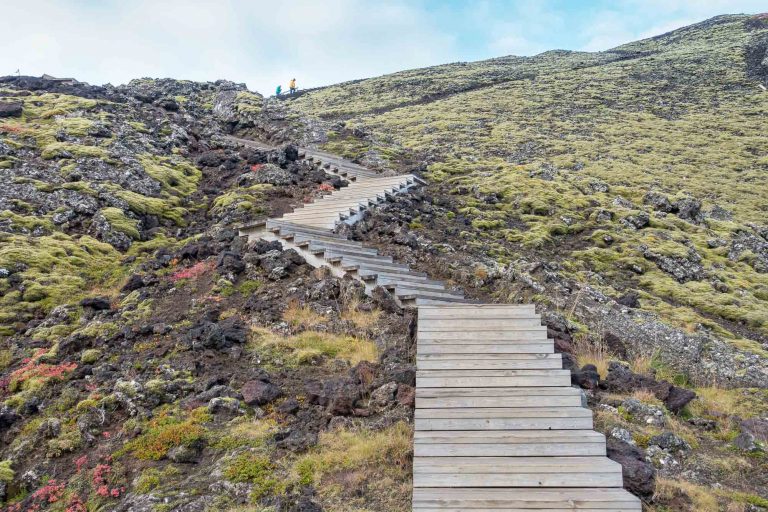 There is also Hreðavatn a peaceful pond, which is again within walking distance from the hotel.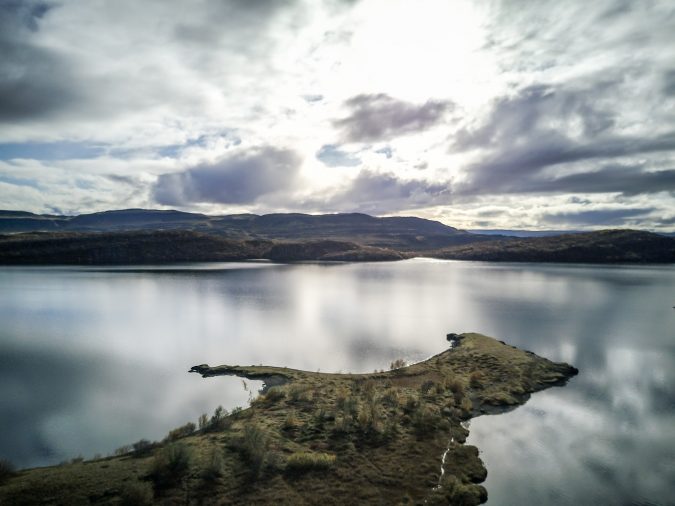 My personal favourite of the local sights to Bifröst is Glanni waterfall and Paradise Hollow. Be sure to take some time out to explore the area and appreciate its beauty.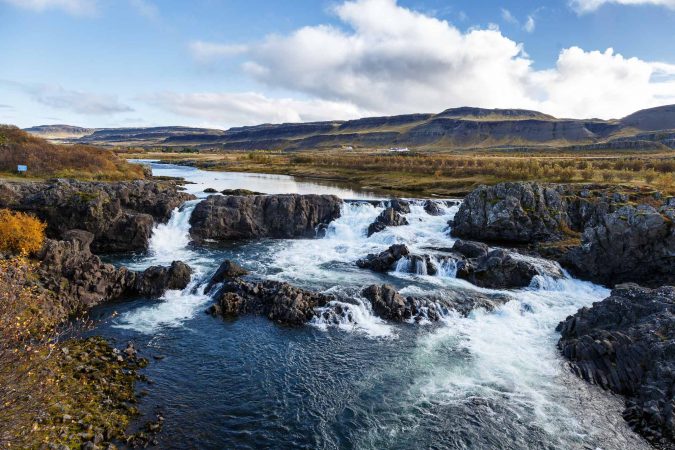 Perfect Stay
Hotel Bifröst is perfectly located if you want to see a bit of Icelandic city life in Reykjavik but also visit Snæfellsnes, and any local attractions. The hotel offers great facilities, which are perfect should you choose to stay for a night or a week. The breakfast offering is also extensive enough to cover everyone's tastes. The staff at the hotel are very friendly and knowledgeable about the local area, so can make recommendations about where to go and what to see. This is how we discovered some of the great local sights.