Hotel Óðinsvé – A Room With A View
After a long day travelling, it was nice to arrive at Hotel Óðinsvé, a 50 room hotel in the heart of Reykjavik. There was a warm welcome waiting for us at reception and check-in was hassle-free. We were in our room in no time, and able to take five minutes to ourselves to relax. Our room was on the top floor: spacious, clean and modern, with a balcony providing a gorgeous view across the city.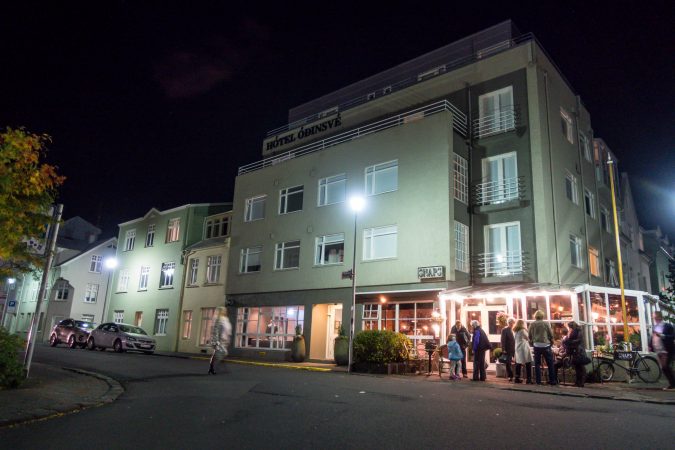 In fact, our balcony gave us our first glimpse of the Aurora Borealis. We only stepped out to take a peek at the view, and to our surprise we were greeted with a little display of the lights. Not bad having only been in the country for a couple of hours.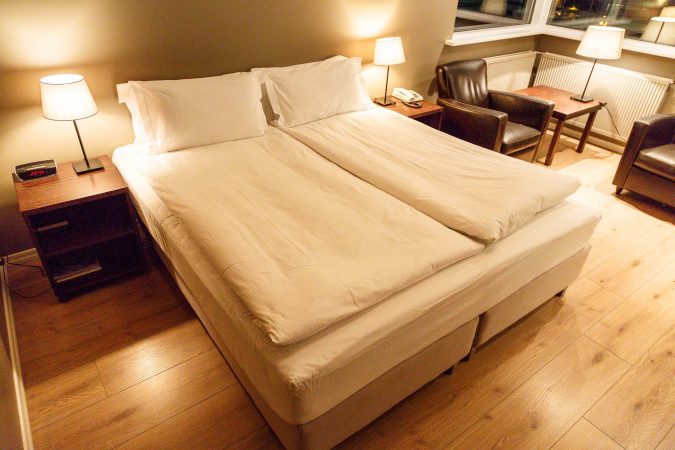 Around the Town
The hotel has its own restaurant, Snaps. When we arrived, it was full and added a lively feel to the surroundings. The restaurant has quite a cool yet homely feel to it and the staff were very welcoming. We had a quick drink at the bar there before going out to explore Reykjavik.
Almost a stone's throw away from the hotel is the famous Hallgrímskirkja church; it's lit up beautifully at night and looks equally impressive in the day too. There are also numerous shops, bars, restaurants and coffeeshops nearby; plus, the harbour's only a short walk away too. Hotel Óðinsvé is perfectly located for exploring Reykjavik without having to worry about how you'll get around.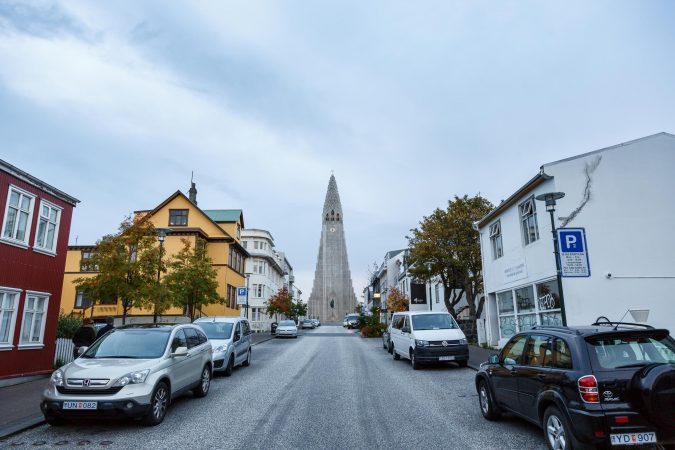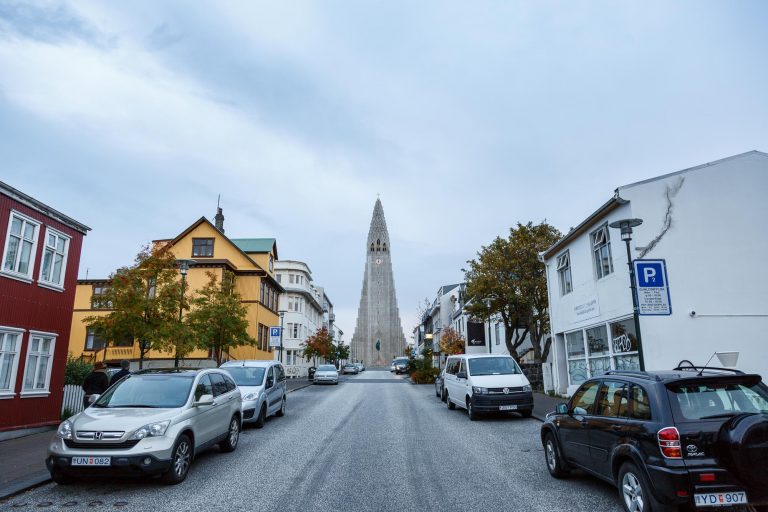 Breakfast is Served
Breakfast was served in the restaurant. There was definitely something to suit everyone's tastes – from fruit and yoghurt, pastries and cereal, to waffles or a cooked breakfast. We left with full stomachs, ready to hit Reykjavik and take in everything it had to offer.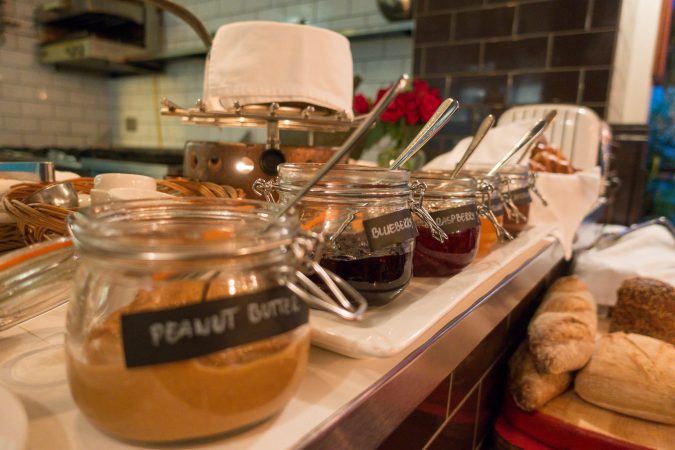 Further Afield
We didn't have long in the city and could certainly have filled another couple of days with everything there is to see and do. Hotel Óðinsvé is a perfect setting if you're planning to spend time in Reykjavik. However, it's also a good base to drive out and see some places further afield. If you're driving, there's plenty of parking around the hotel – just make sure you pay for a ticket when required.