Despite announcing its 'N' performance sub-brand a couple of years ago, Hyundai's been quite tight-lipped about making sportier models. Bar entering the i30 into the World Rally Championship, we've yet to see much of what the company's Frankfurt-based motorsports division can really do.
That's all set to change soon, however, as Hyundai's announced a series of racing models, showcasing what Hyundai Motorsports N can devise when its imagination runs wild. And where better to showcase them all then at its home auto exhibition – next month's Frankfurt Motor Show.
Whilst Hyundai will undoubtedly reveal more as we get closer to the Frankfurt Motor Show's opening day on 15th September, here's all we know so far about this pair of performance cars
2016 Hyundai i20 WRC
Hyundai did originally plan for the new i20 rally car to be competing in the World Rally Championship by now. However, a last-minute decision to run the car as a five-door model means it won't actually turn a wheel in anger until next year's Rallye Monte Carlo.
That won't stop Hyundai from showcasing the i20 WRC at Frankfurt Motor Show. And, whilst the car is still being developed, it's expected we'll see the i20 WRC in the orange/pale blue livery scheme for the first time at Frankfurt in the coming weeks.
With rather radical technical regulations coming to the WRC in 2017, it'll be interesting to see if the new i20 rally car is indeed – as Hyundai claims – "99% new". If the overhaul has been that drastic, though, then we expect Hyundai rally drivers Thierry Nueville and Dani Sordo to be a serious threat to the dominant Polo R WRC of Sebastien Ogier.
Hyundai N 2025 Vision Gran Turismo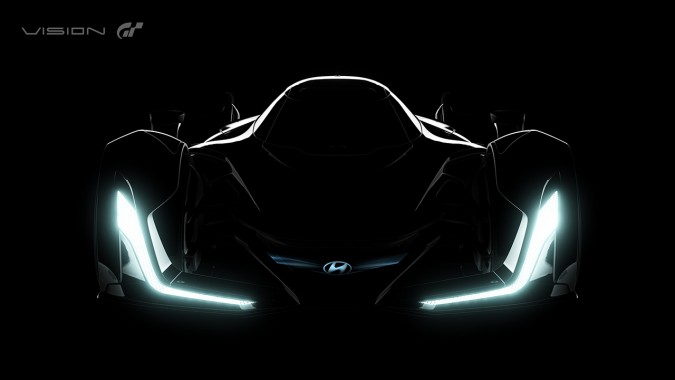 Perhaps the highlight of the announcement, though, is this. Partly because so little is known about it, but mostly because what has been disclosed is getting us here at Motor Verso really pumped to find out more.
For starters, the teaser images suggest a pretty badass aesthetic for the N 2025 Vision Gran Turismo, which appears to adopt a mish-mash of cues taken from Le Mans Prototypes. The fact it's said to highlight 'sustainable technologies' does indeed imply this is Hyundai's take on contemporary LMP1-H racing cars.
Though we'd love this to be Hyundai's way of saying it'll be competing in top-tier World Endurance Championship racing, it's doubtful that will actually be the case. Nevertheless, it's still a very intriguing concept car, and we will eventually see it in action – albeit in the Gran Turismo 6 racing game.