Infiniti Q60 Concept Unveiled
Infiniti (Nissan's more luxurious offerings) will be unveiling their new Q60 Concept at next week's Detroit Motor Show and it is one hell of a looker! Taking its ques from the companies magnificent Q80 Concept, the Q60 offers us a glimpse as to what an actual production model would look like. The final production model may lose a few of the more lavish touches such as the striking wing mirrors and that cavernous front spoiler arrangement but it isn't far away from what will be hitting the roads in the near future.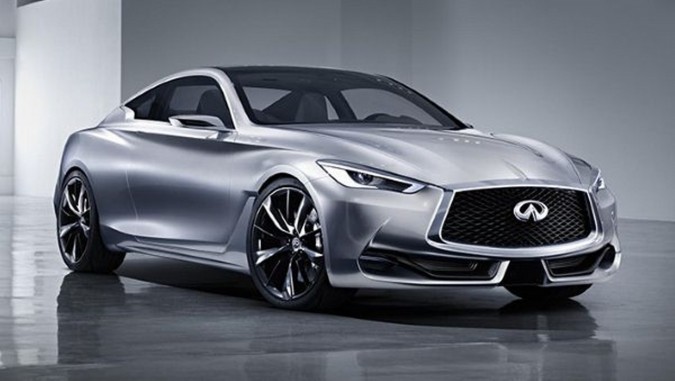 Sights on the big boys!
And what does the Q60 have in its excellently designed headlights? None other than the all conquering BMW 4 series – no chance I hear you say? Well following the highly acclaimed and technological brilliance of the Q50, it may just have a few of its European counterparts looking over their shoulders. With the new 4 Series on the way and a replacement for the Audi A5 in the wings, Infiniti are certainly hoping that their sleek Q60 can draw some attention away from their Bavarian buddies. Look out for more news from the Detroit motor show next week.