With the latest XE and F-Pace grabbing all the attention, Jaguar's flagship saloon seems to have been forgotten. To make matters worse, during its time on sale, Mercedes and BMW have launched all new models.
Take a Look At The Outside
Anyone expecting any dramatic visual changes will be disappointed – the 2016 XJ is much as before to look at – there is a mild nip, tuck and tweak here and there. The exterior now has a new grille, LED headlights and daytime running lights. And yet, it is still an imposing beast. It's probably the most distinctive Jaguar saloon ever. The paradox being that there are strong hints of Audi and Lexus.
Take a Look At The Inside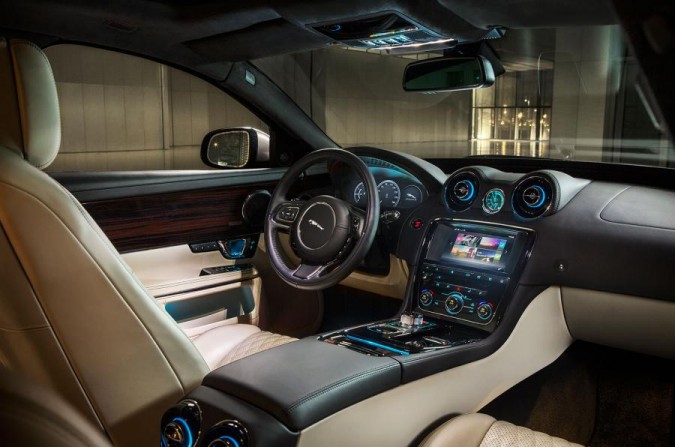 Inside, again same as before – and that means a distinctive and luxurious cabin. You would need an a eagle eye to spot the differences. Essentially, Jaguar have updated the tech to keep pace with the Smartphone, Tablet age with the InControl Touch Pro which allows pinch-to-zoom and swiping control gestures. Other additions include adaptive cruise control with queue assist and a 360-degree camera system. The instrument panel gives the driver the option of displaying a full-width navigation screen too, as first seen on the Audi TT – a handy feature, as it keeps eyes ahead rather than on the console.
Tech Details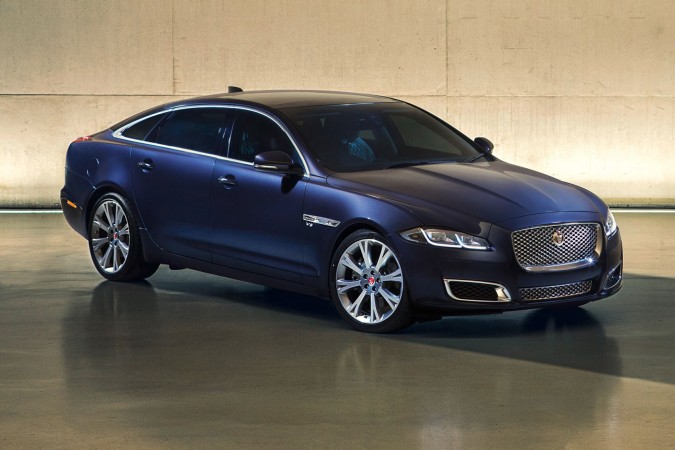 One other prominent technical revision is the adoption of electric power steering assistance, in order to improve efficiency and enable more advanced safety systems. It's only claimed to reduce fuel consumption by up to three percent compared to the hydraulic rack, but every little counts these days.
Jaguar has also boosted the output of its twin-turbocharged 3.0-litre V6 diesel. Previously the V6 produced 271bhp and 443lb ft. Now, thanks to upgraded injectors and more efficient turbochargers, it outputs 296bhp and 516lb ft – hikes of 25bhp and 73lb ft respectively.
The 0-60mph time has dropped from 6.0sec to 5.9sec as a result. Emissions have also fallen, from 159g/km of CO2 to 149g/km, while fuel consumption has decreased from 44.8mpg to 48.0mpg. Not sure anyone will notice those!
2016 Jaguar XJ Summary
Despite the cautious makeover, the XJ remains a desirable and likeable flagship for the Jaguar range. Some, however, may be disappointed at the conservative approach – especially with fresh-faced German rivals. Jaguar, no doubt, would argue that the XJ was radical from the onset and no major changes were required. It remains to be seen whether JLR were right to take this approach, given that the all-new XJ will not be launched until 2018.
The new Jaguar XJ range will consist of: XJ Luxury, XJ Premium Luxury, XJ Portfolio, XJ R-Sport, XJR, XJ Autobiography. (The Autobiography and R-Sport being the two new trim levels, with the R-Sport available in short wheelbase form).
The engine range will consist of a 300bhp 3.0-litre V6 diesel and 3 levels of petrol; 340bhp 3.0-litre V6, 510 and 550PS 5.0-litre V8s.
Prices start from £58,690 and end with the LWB 5.0P S/C Autobiography, at £100,000 -the first Jaguar saloon listed at a six-figure price.