Celebrated baseball man and quote provider Yogi Berra always insisted that his "it's deja vu all over again" line wasn't in fact wrong, as he said it of someone hitting repeated back-to-back home runs.
It wouldn't be wrong to describe the Japanese Grand Prix either. The Suzuka race was a lot like the previous one in Malaysia. Which in turn was a lot like the previous one to that in Singapore. Ferrari once again compromised itself definitively from the first moments, in this latest case due to a spark plug problem on the grid for its title protagonist Sebastian Vettel.
He got going in the race but it was clear almost immediately he wasn't going far – either figuratively or literally. Max Verstappen ambushed him for second place midway around the opening lap, then on the pit straight next time past a down on power Seb was swamped by several cars. Before long he was parked in the pits and out.
Hamilton Helps Himself
And just like in those previous rounds his scarcely believing title foe Lewis Hamilton in his Mercedes helped himself to the buffet on offer. And this time it felt like the tipping point for the lengthy 2017 drivers' championship battle.
Lewis won which means now a 59 point lead and that he can wrap things up next time out in Austin if he triumphs and Vettel finishes lower than fifth. Lewis has won at the American venue four times from five – usually he beams throughout his Stateside stop off.
But even if it's not done there surely title number four for Lewis is now inevitable. Another Berra-ism is that "it ain't over till it's over". In these circumstances it has a hollow ring.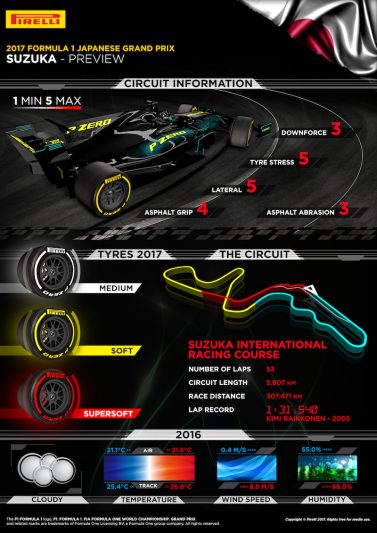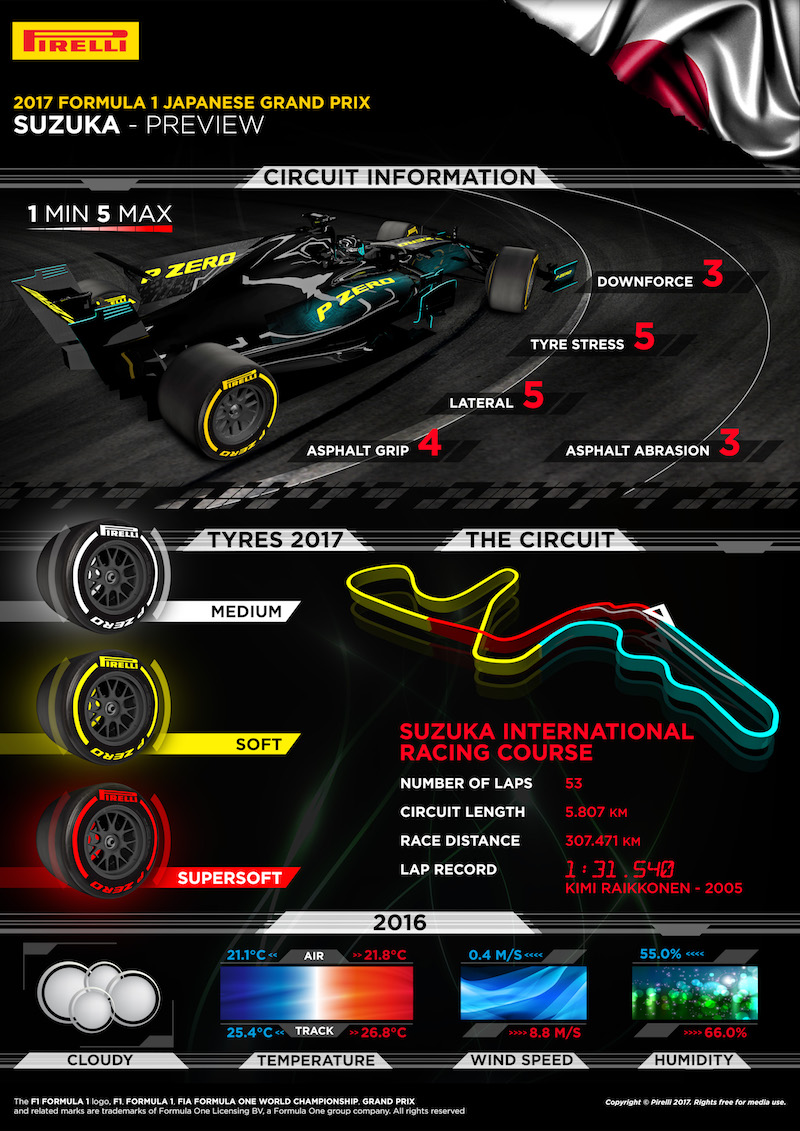 That particular Berra line almost applied to the race though. Lewis for most of the way cruised in first place, keeping the as ever hard-pedalling Verstappen at arm's length. But a Virtual Safety Car period with a handful of laps left threatened a late twist.
Almost Late Drama
Lewis complained subsequently of tyre vibrations and Max quickly closed in. But Suzuka's one major down point is that overtaking is very tough here, and in any case a lapped Felipe Massa rather got the way of any late Max charge. They finished in that order.
It was incongruous to a race not big on thrills. But as outlined what it lacked there it more than made up for on significance.
And as an observing Nico Rosberg noted none of this is a matter of luck, for Ferrari or for Mercedes. Instead things happen for a reason in this game. Lewis and Merc reached for the stars at this crucial championship phase; Ferrari sank into the gutter.
Some now speculate that the Scuderia's engine reliability woes indicate trying to squeeze more performance out than there was potential for. In the end, faced with a formidable and experienced rival, Ferrari perhaps overreached itself.
And thus last, and perhaps most significant, word goes to Berra. "If you can't imitate him, don't copy him."