Do you like the look of that shiny new gold BMW M4 we recently featured? I don't think Lexus do judging by the blatant punch in the face their F department has been cooking up aimed squarely at its chiseled Aryan chin. Welcome everyone to the Lexus RC F Coupe, Lexus's new 450bhp+ five litre V8 monster set for public unveiling at this week's North American International Motor Show in Detroit.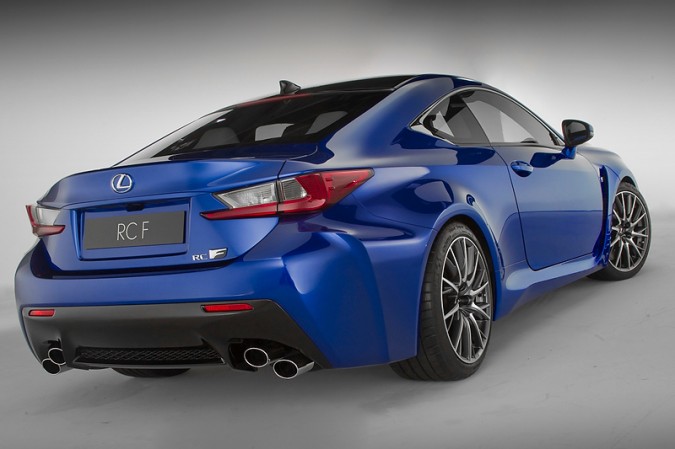 Lexus RC F
Lexus have been candid with how much information they give out before the official release. If the company's other V8 hooligan, the ISF, is anything to go by, expect a 0-60 time of around 4 seconds and a top speed in excess of 170mph. MPG, if you care, will probably be in the mid 20s on a sensible trouser day. Transmission? A flappy paddle affair, naturally, with a very Lexus smooth auto mode for cruising and a quick shifting manual mode when you want to make the view out the windows go all blurry. Expect that transmission to send the power rearwards via a limited slip diff and just in case a myriad of driver aids will most likely be available, should the driver's talent suddenly run out.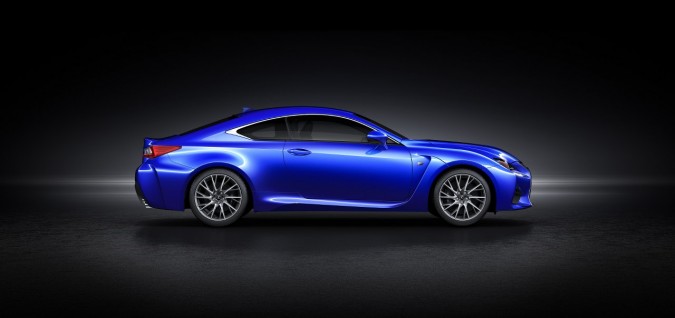 Exciting Exterior
The exterior we can obviously be clearer about thanks to the many pictures Lexus has released. The car takes cues from the LFA supercar with Lexus having stayed true to their massive radiator grill theme. Personally, I'm not too sure about its styling but it certainly gives the car a presence. I suspect it was designed specifically to frighten M4 and C63 AMG driver's when they look in their rear view mirrors. The car takes on almost cartoonish levels of muscle in F guise, the wheel arches flared to almost rally car levels of lunacy. Thankfully they have been suitably filled with 10 spoke 19 inch forged aluminium wheels, of which there will be 3 styles available.  Lexus claim one set will be "hand-polished by craftsmen". How very decadent. Side on, the car has beautiful, classic, coupe lines with a long bonnet flowing into a low roofline that swoops down to the short rear with a little lip on the end.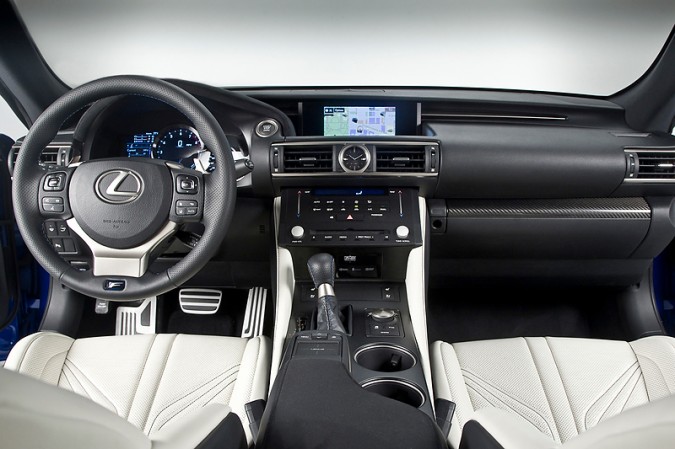 That lip come to mention it is actually an active rear wing that rises at 50mph and drops back down at 25 so as to, Lexus say "preserve the coupe's svelte lines at standstill". The whole car in fact is designed to be as slippery as possible, even with the gawping mouth expect a low drag coefficiency. Finishing the car off are stacked quad exhausts sitting inside a lovely rear diffuser.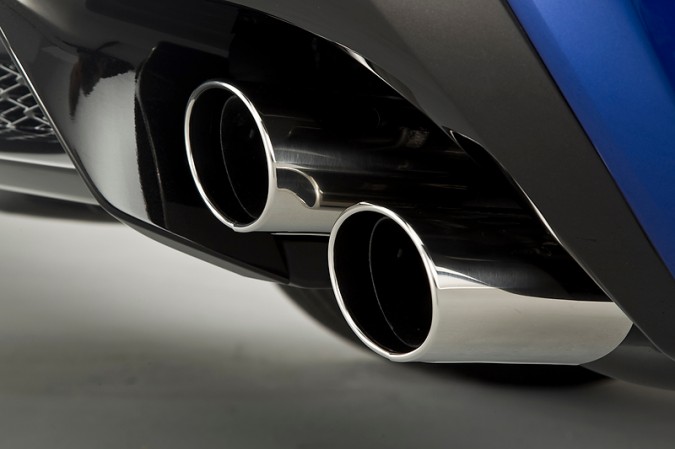 Inside the Lexus RC F
Interior, RC Fs get model specific seats, pedals, dials, and a fancy steering wheel. The big central dials' configuration will change depending on which driving mode is selected (there are 4 modes). Think green lights and an MPG display for eco, and a massive rev counter for sport or race modes. Oh and those aforementioned special seats if you were wondering are "inspired in part by modern high-tech athletic sportswear". Presumably that means Lexus expects you to get a sweat on while driving? Perhaps while chasing that pesky M4? If you say so Lexus, that's fine by me.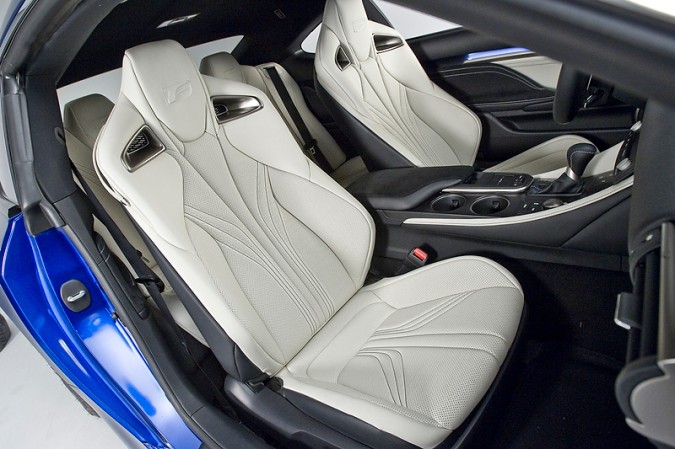 I'm sure BMW will be as keen as everyone else to find out exactly what the RC F is packing come its public debut in a few days time. On paper at least it looks fairly formidable. Unashamedly a muscle car set to take the fight to Europe's elite. Funny to think all that from the same company that will also sell you a Prius.