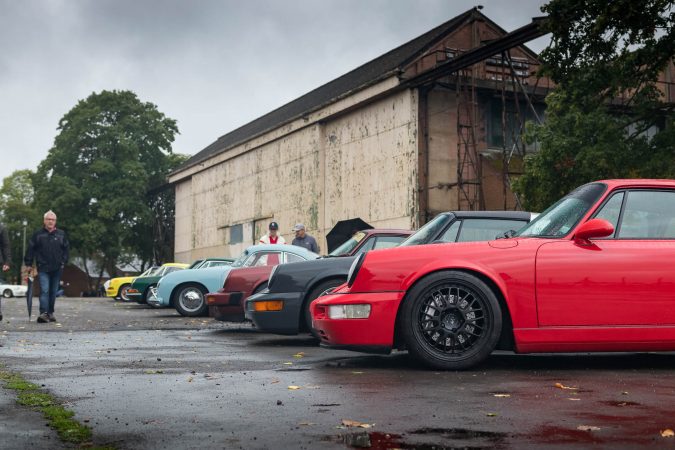 If you're a fan of Porsches then you'll probably be well aware of Luftgekühlt from over the pond. It's a celebration of the air-cooled era of Porsche. If, like us, your German doesn't extend past Gutentag, Luftgekühlt literally means Air cooled. 5 years of successful Californian shows later the organisers decided to bring the event to the UK.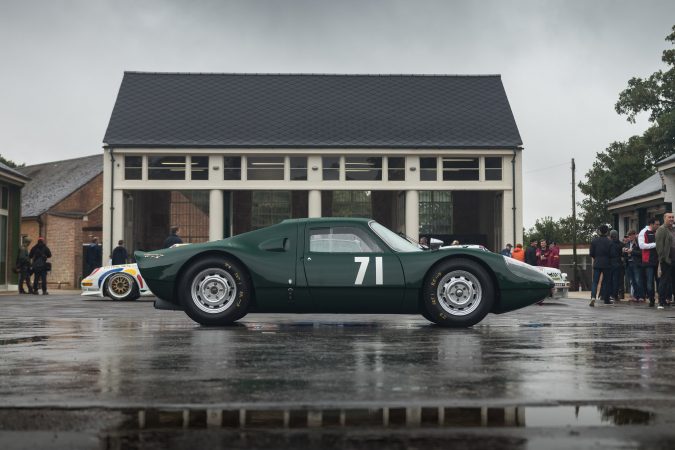 Motor Verso were in attendance for the inaugural Luft GB event held at Bicester Heritage. Let's face it, we weren't going to miss this, even with the typically British summer weather.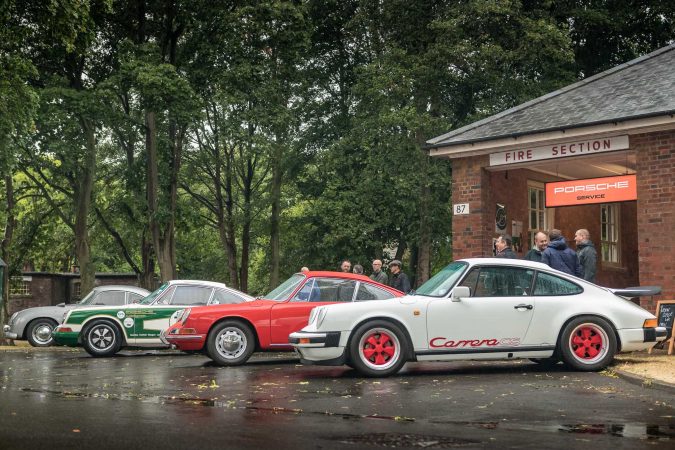 Luftgekühlt was founded by Patrick Long and Howie Idelson. Patrick being a two times Le Mans 24hr winner and Porsche Factory race driver. Howie being a creative director from Southern California.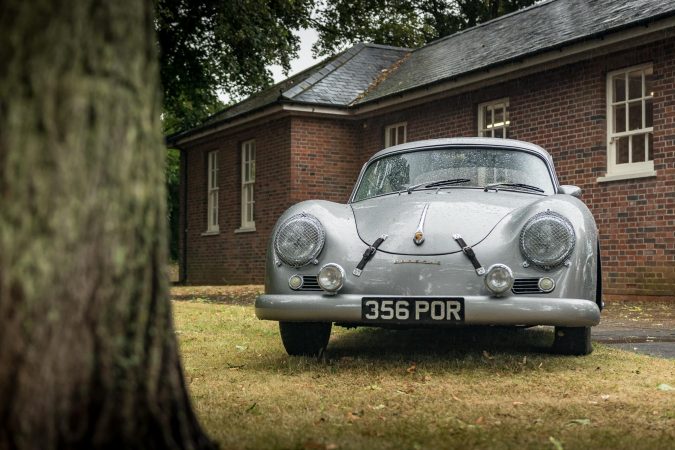 A little bit of History
Porsche models have been air-cooled rather than water-cooled up until 1998. The 993 generation of 911's, fitted with the M64 engine, were the last air-cooled production Porsches to make it out of Stuttgart.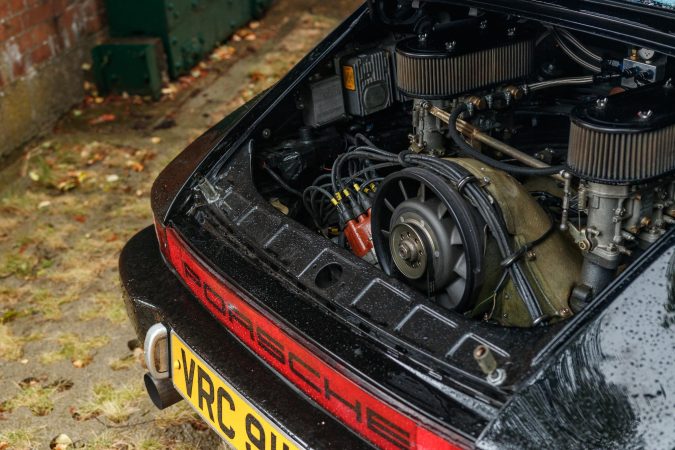 Luftgekühlt is dedicated to Air Cooled Porsches only. Everything from the Pre A 356 to the 993 can be found here. It's a paradise for enthusiasts of all levels and taste.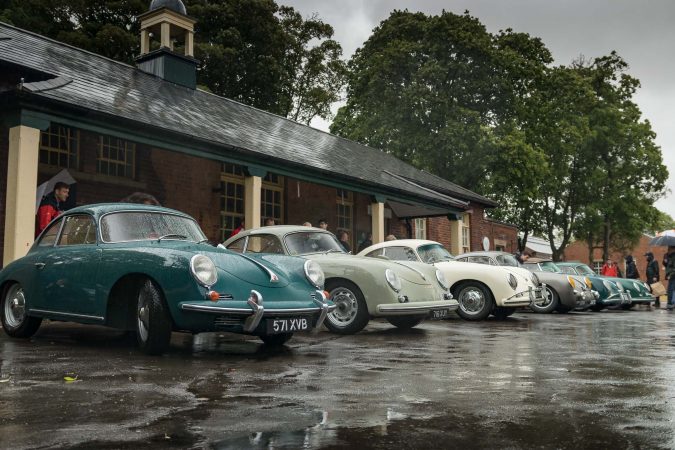 Got Wing?
Despite the weekend of sudden downpours, cars travelled from all over the country to attend. We stumbled across a number of cars we never even knew existed. This Porsche 550 RS Spyder being a perfect example with its centrally mounted wing. Function over form comes to mind. The brainchild of Michael May, an automotive engineer and Porsche privateer race driver, it was ridiculed during it's debut voyage at the 1956 Nurburgring 1000km. The winged 550 RS got the last laugh by lapping fourth fastest at the event which prompted the competition to highlight it's safety implications to the event organisers. The wing was rejected for use and had to be removed prior to the next race.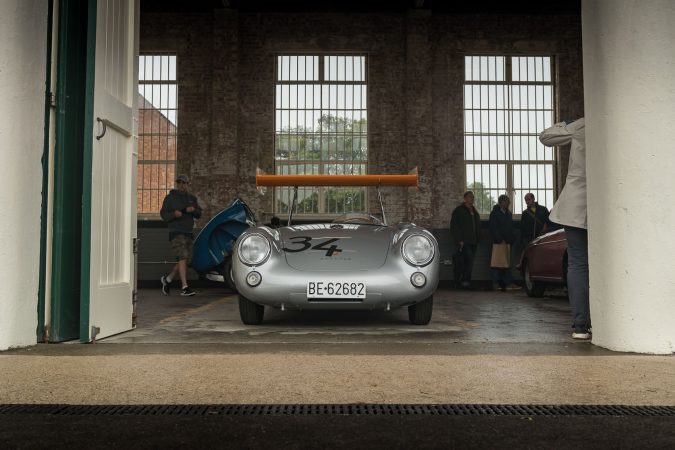 Rare examples were scattered throughout the show including a number of well maintained unmodified examples. Inside one of the many buildings at Bicester heritage we found a trio of Carrera RS'. Skittles anyone?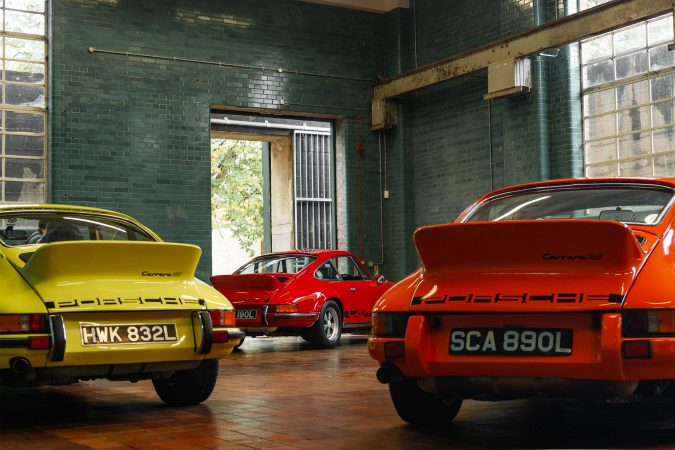 The 993 GT2 RS' were attracting a lot of attention. Just, beautiful!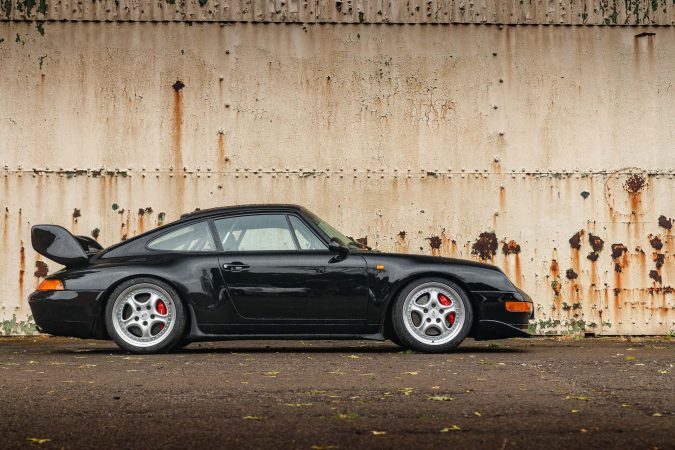 And just when you thought that rear wing was big….. enter the Evo!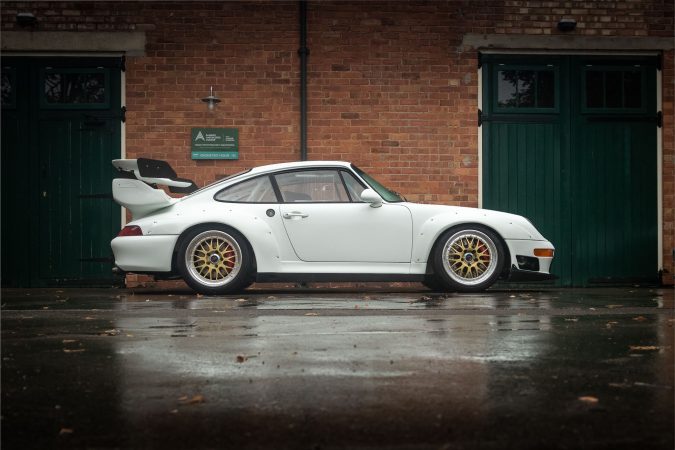 It's Still Air Cooled
Too much wing for your liking? How about no wing… or much power either. This Porsche Tractor was immaculate. Here comes another history lesson.  Porsche built 125,000 tractors between 1956 to 1963. It used an air-cooled diesel engine and was regarded as being every bit as well engineered as the cars Porsche produced. So good, in fact, that some are still in use on farms today.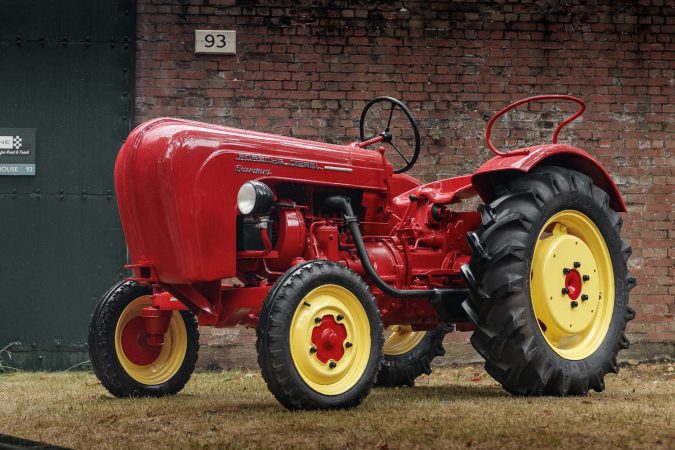 Tastefully modified cars could also be found around the collection of hangars and buildings at the ex RAF airfield. BBS LMs on a 964 Carrera? Yes please!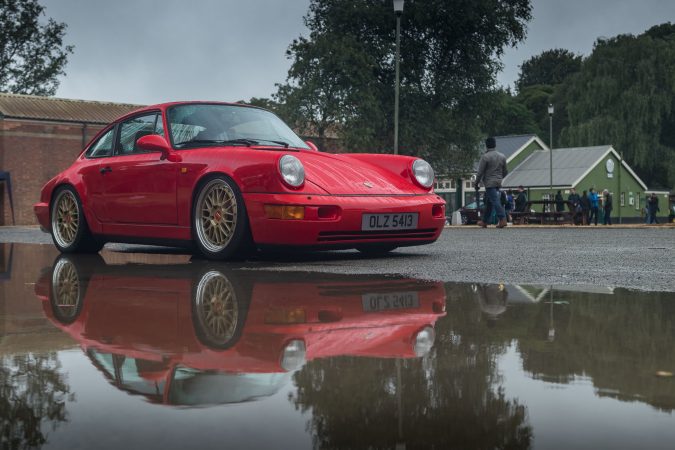 Photo Opportunity
You'll notice as you walk around that cars are placed in isolation, sometimes in obscure places. It may not be clear at first, but you soon realise why.
The organisers of Luft GB seem to have put an emphasis on locating cars in particular places for the sake of good photography. Probably Jeff Zwarts influence on Luftgekühlt. Jeff being a photographer himself as well as part of the Luftgekühlt team. A pleasant surprise for us and not something we're used to seeing at car shows.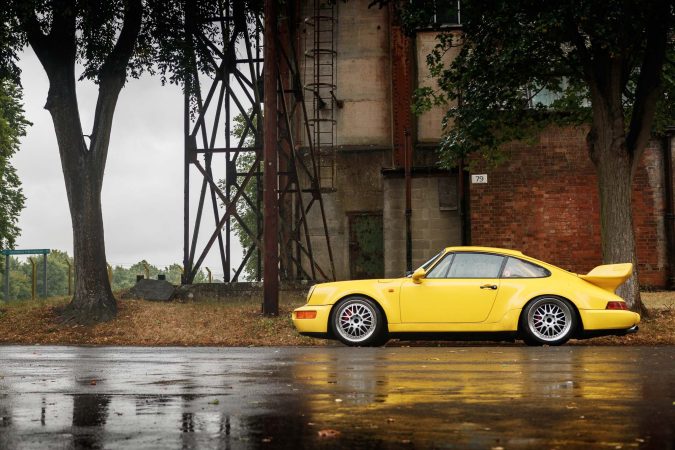 This Rubystone 964 Carrera sitting low on Rotiform wheels prepared by Milestone71 seemed oddly placed with its nose facing towards an alleyway. It's not what you'd usually expect since the front of the car isn't clearly on show.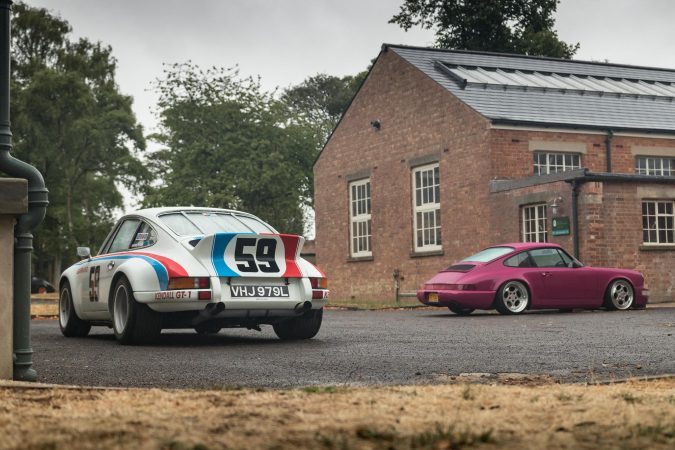 Walk into the alleyway, however, and you're presented with the following. Ruby red against the brickwork, and the rain providing something useful for once with a puddle for reflections.  Wallpaper material!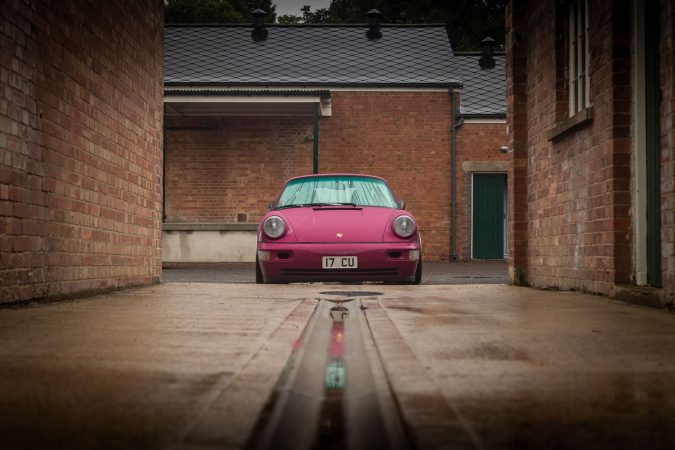 Because Racecar
Further to the standard and modified cars were the race cars. The Jagermeister Kremer 934 Turbo Le Mans car was one of many to be seen at Luftgekühlt GB. What's german for Tango?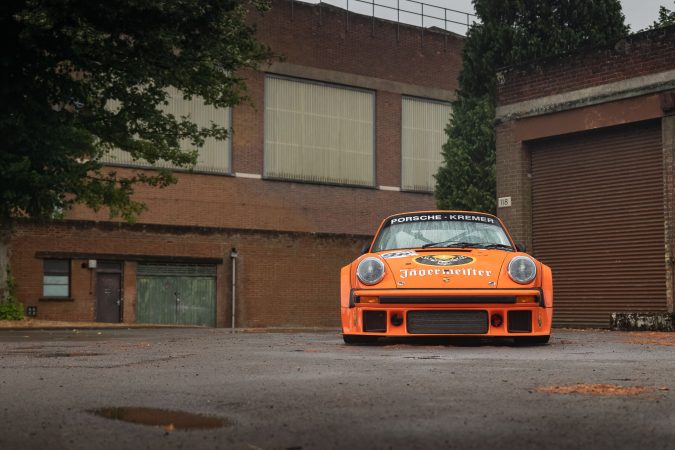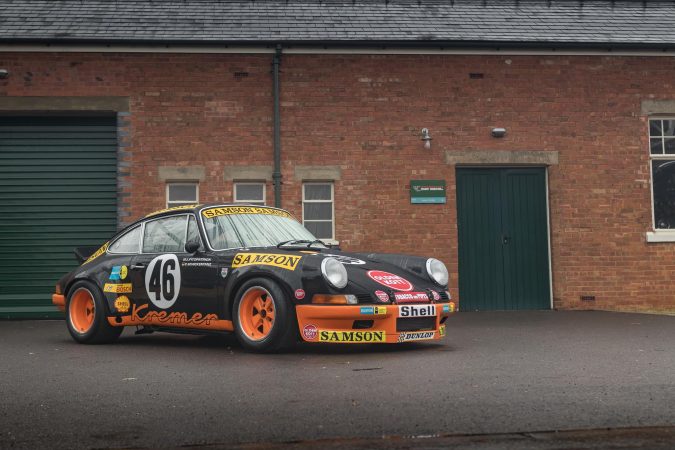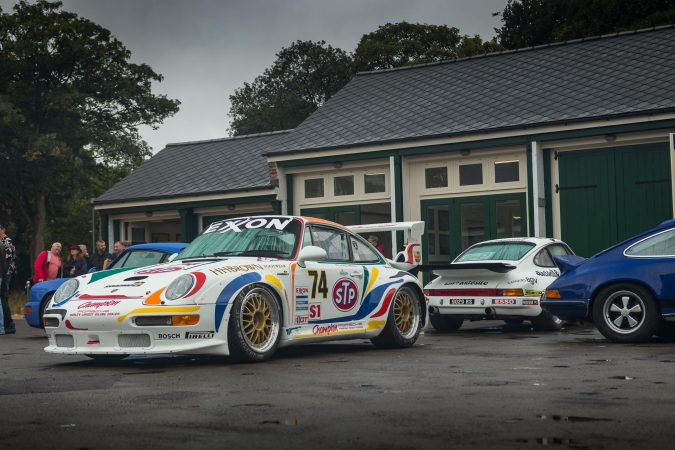 Das ist Gut, Sehr Gut
Luft GB felt like a massive success. Resounding thoughts and feelings were expressed by many of the people we met throughout the day. The event catered to enthusiasts of classics, modified and race cars. The thoughtful placement of cars in locations is a massive plus point for anyone with a keen eye for photography. Bicester Heritage was definitely a great venue choice for the inaugural Luft GB event.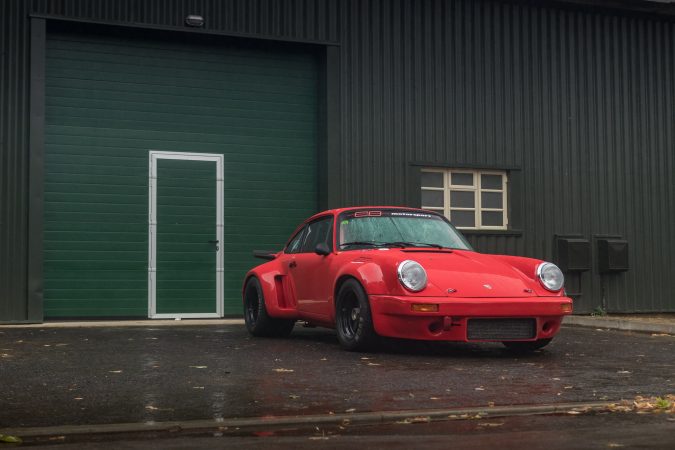 So what did we think of the event? Well, simply put…. Sehr Gut! Yup, very good indeed! We'll definitely be going again! Hopefully the Sun will attend next time, too.
Check out the video footage from the day:
Luft GB 2018 Gallery