Join the BMW M party: Turbo-charged, 3.0 litres, and a formidable task to keep up with this powerful M2. When you do you'll be amazed by its sporty yet strapping elegance. You'll think you're looking in the mirror – a real confidence booster.
BMW's famous 'M' Power World celebrates passion and performance. Joining the M-world you will be a member of a unique and advanced universe. So join in and enter the ever-buzzing conversation.
Bond-like Handsome
For classic everyday use to accelerating through the race track, the BWM M2 will be the envy of your car-buddy friends. This is the young person's BMW: youth, ambition, and speed. Brawny and Bond-like handsome, drivers of the BMW M2 will be burning down to the gym to get back into shape.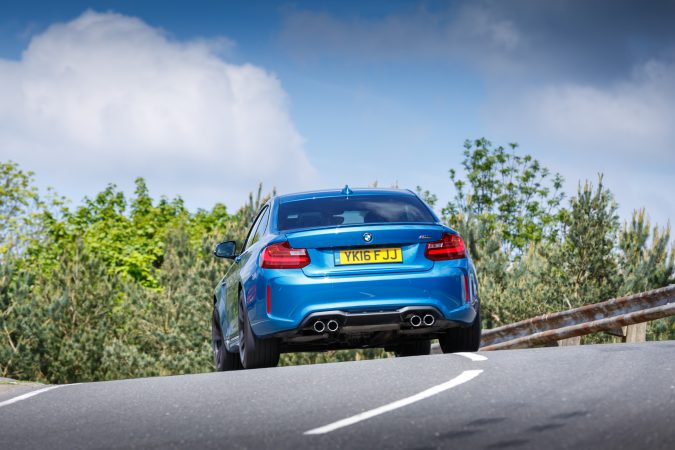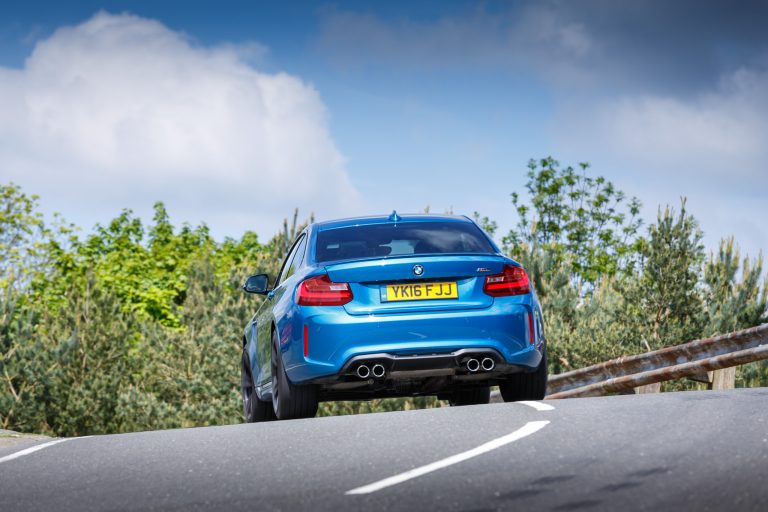 Race Track: Smoky burnout function
Away from the burden of modern-day traffic, the track will help drivers to experience the M2's immense speed. Its smoky burnout function combined with its rear-wheel drive and sports suspension allows fuller control and superb safety. Hunky and aerodynamic, like you, the M2 will stand out from the rest and have everyone chasing after you. Invest in the seven speed DCT dual clutch form box for those rapid gear changes or handle the six speed manual as standard in the M2 sporty cockpit, with its ergonomic layout. It's all about speed, but safety is also fundamental at BMW. Smooth and short reaction times combined with this cockpit layout give the driver full driving mastery – safety overtakes speed in the importance of the M2. Customers are very well looked after by BMW, tailoring to individual needs. The M2 is in good hands.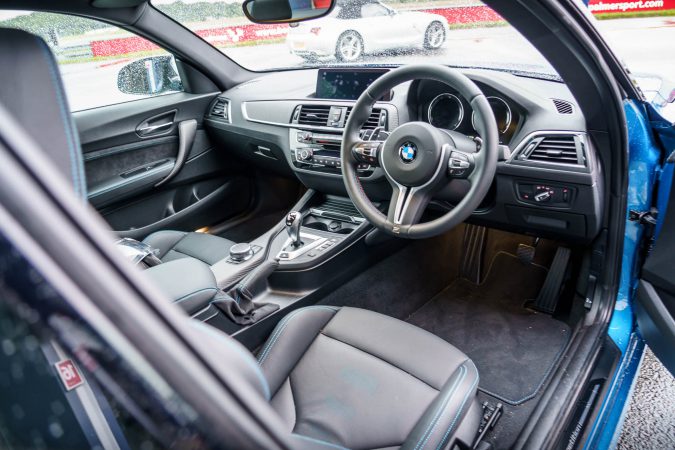 M-world
Roaring through the alphabet, the BMW M2 will leave its rivals behind. Be part of the M-world. To be released in coupé form in Spring, the BMW M2 will force your friends to catch up and admire the 'M'.