You might recall back when McLaren released the 650S Le Mans, a limited 50 production run vehicle that's designed to commemorate McLaren's victory at the 24 Hour of Le Mans in 1995, it features a roof-mounted air intake and a unique Sarthe Grey exterior with a one-off lightweight 'Le Mans Edition' racing wheels.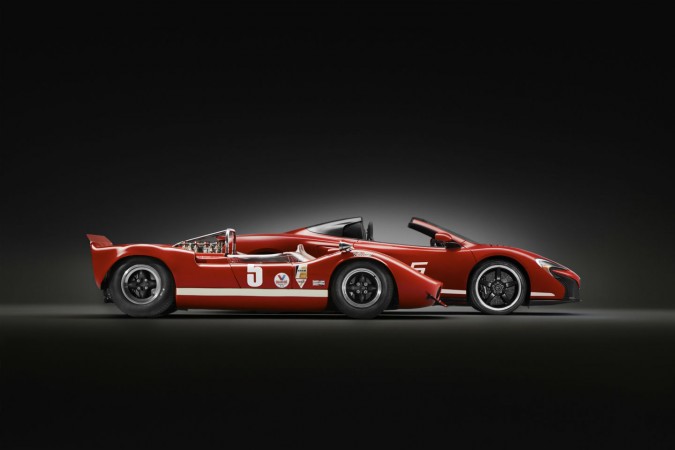 After that, McLaren must have liked that idea, because they've brought out yet another special edition ultra-low production supercar based on the McLaren 650S, cue the 650S Can-Am, a homage to one of the most legendary and bonkers racing series ever thought up by people while being governed by the FIA.
But, before we can start on the 650S, we have to know what and why is the Can-Am series such a special occasion.
Can-Am Legacy
The older audience might actually know about the Can-Am racing series. Basically, it was a sports car racing series that appeared from 1966 to 1987, and it promised absolute freedom to the engineers, in fact, the regulation was so lenient, all you had to have was 2 seats, a bodywork enclosing the wheels and meet basic safety standards.
As long as you met the above rules, you're set to go with whatever you can come up with, and they were called the Group 7 racers.

This meant only one thing, the Can-Am series was a canvas for the engineers to create upon, virtually everything was permitted, unlimited engine capacity, turbocharging and supercharging, unrestricted aerodynamics while being as close to an international sport as you can get.
Races were rarely close, and all that's bringing in interests are the spectacles and sound of the racers, however, dwindling interests and the oil crisis eventually took its tolls, and the series was shut down once, and it came back revised, with different rules, until it became the Indycar series in 1987.
By the end of the series, the cars were putting out well over 1,000 horsepower and had big wings, active aerodynamics, reached incredible speeds and didn't weigh much at all. Even in the early years, the racers were comparable to today's Formula 1 cars, which is beyond belief.
McLaren and Can-Am
You might then think what's the relation between a famed Formula 1 racing team and a ludicrous racing series. But little would you know that McLaren had actually competed in the Can-Am in the 1960s, and it's not like they're just some sort of no-name team that went down under fast either.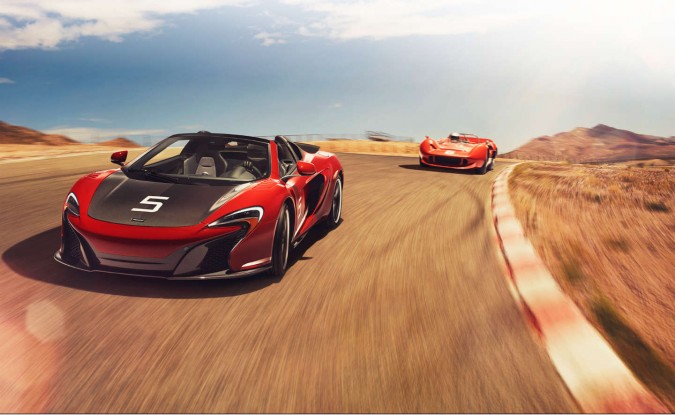 From 1967 to 1971, the company's founder, Bruce McLaren, along with drivers Denry Hulme and Peter Revson claimed five back-to-back drivers' championships. That's an incredible result if you ask me, however, after their reign, they eventually got shut down by Porsche, with their turbocharged 917/30KL, which had a comparably amazing track record.
Unfortunately, no good things last forever. Bruce McLaren lost his life when the rear of his prototype M8D detached on 2nd of June, 1970, resulting in a total loss of control at high speed. Despite the catastrophe, McLaren continued to enjoy success in the series, until the aforementioned Porsche 917 came onto the table.
The 650S Can-Am
So then, after the brief history lesson, you might start to recognise the significance of the 650S Can-Am, and that's suiting as well, as with a record of 43 Can-Am victories, you should be impressed.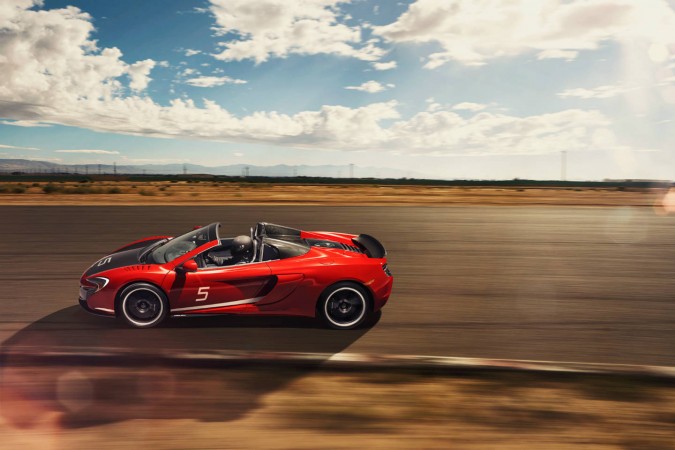 McLaren, as a special case, will offer 3 colour selections, the original colour of the M1B, Mars Red, a colour of their dominant years, Papaya Spark, and Onyx Black, as well as contrasting interior colour along with the chosen exterior colour being Stone Grey, blue and red Alcantara respectively. All of the models will feature custom five-spoke black alloys, retractable hardtop and plenty of carbon fibre. If you really want to delve in the whole scene of Can-Am, you can opt for distinctive liveries as well.
Back then, Bruce McLaren insisted on less weight, more power, and with the advancing technology, little has changed in the ethos, the car weighs in at just under 1.5 tonnes, while putting out 641 hp, 0-62 mph is dealt with in just 3.0 seconds, not exactly a slouch.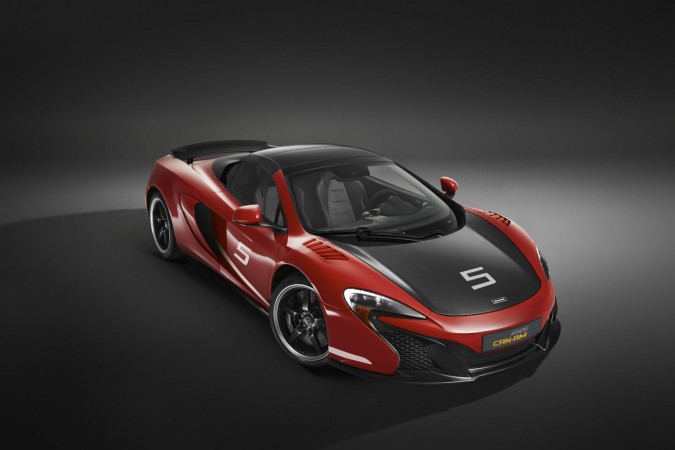 Even from the outside, you know that this is not just a typical 650S, courtesy to the carbon fibre bonnet, rear spoiler and roof, fender vents that aids grip by removing turbulent air from the arches, and especially the quad tip polished stainless steel exhaust pipe, finished off with a specially commissioned rear grille. The exterior is beefy and elaborate, it just looks breathtaking especially in Mars Red, as displayed by McLaren themselves.
Proper homage
Personally, I think very little can compete with McLaren's method to pay homage, making and designing a limited production car while encapsulating that special something that's contained within their Can-Am racers. So what do you think about it? Yay, or nay?
Source: McLaren Automotive