British GT announces its official Safety Car partnership with McLaren Automotive for the second year running.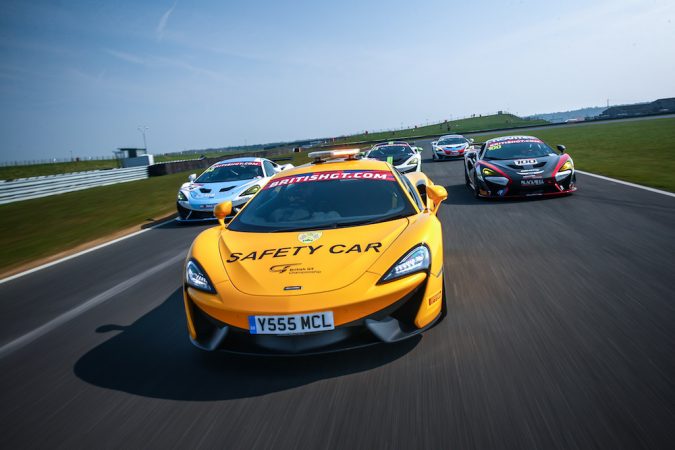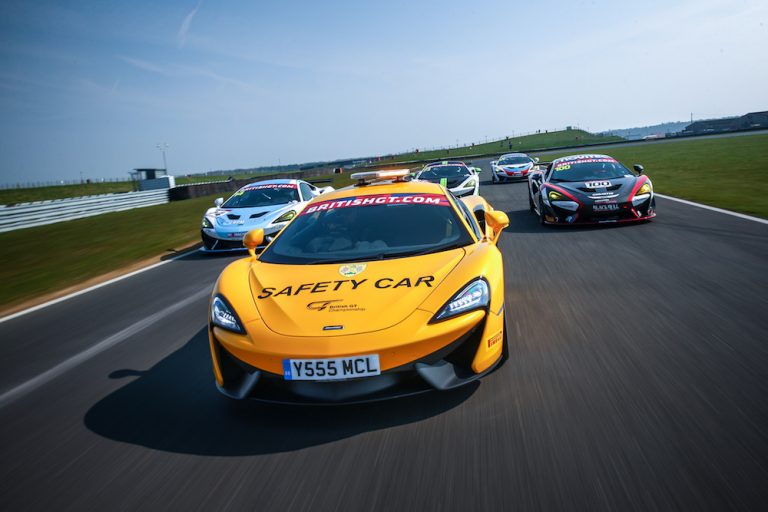 Back in 2016, McLaren's 570S took charge of on-track safety and coordination at Oulton Park. This year, the British GT confirms its Safety Car partnership with the British manufacturer as McLaren returns to keep the peace on the track. Throughout the season, a range of McLaren's Sports Series models will make their safety mark amongst the bumper grid of GT cars. The debut outing for this year's season will see the 540C Coupé lead the grid. Six examples of the 570S GT4 will also be amongst McLaren's Safety Car line up.
McLaren's Super Safety
Every model produced by McLaren since 1981, either for the road or for the track, has had safety at its heart. Each Sports Series model is equipped with a carbon fibre chassis. Furthering occupant safety is the lightweight MonoCell II, which is shared by the 540C Coupé, 570S Coupé, 570GT and the 570S GT4. McLaren sees safety as paramount for every model, meaning that they fit the bill as the British GT's official Safety Car partner.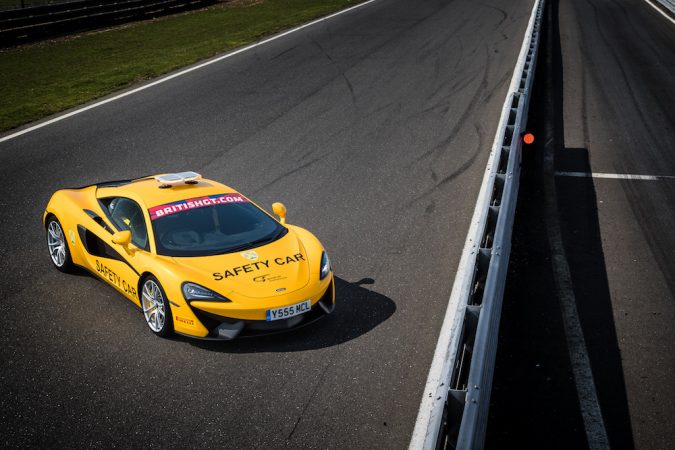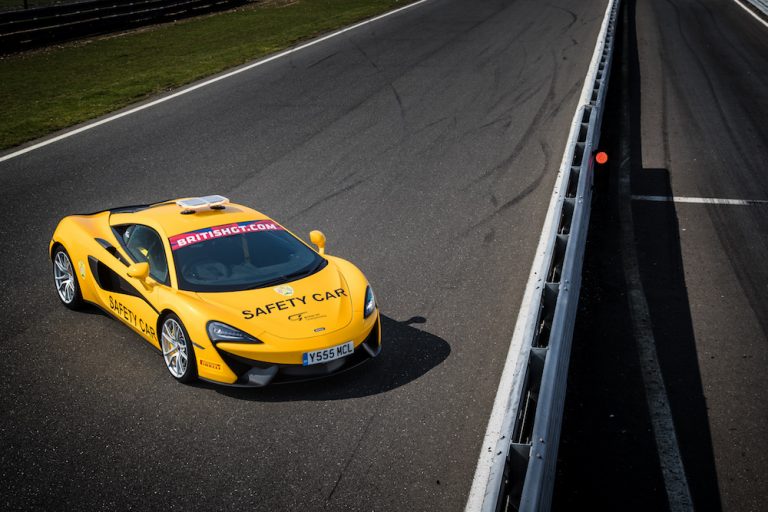 The Perfect Fit
The 540C Sports Series Safety Car will lead the season this Easter weekend, and is the seventh McLaren on Oulton's grid. Six 570Ss are entered in the GT4 class. Championship manager, Benjamin Franassovici, explained how apt it is to have the British manufacturer at the heart of safety in the British GT's 25 year reign. "It's great to have McLaren back for a second season as British GT's official Safety Car partner, and especially so given the number of 570S GT4s we have entered," he said. "It's fitting that one of Britain's premier sportscar manufacturers with so much British GT history should renew its partnership in this, our 25th anniversary campaign."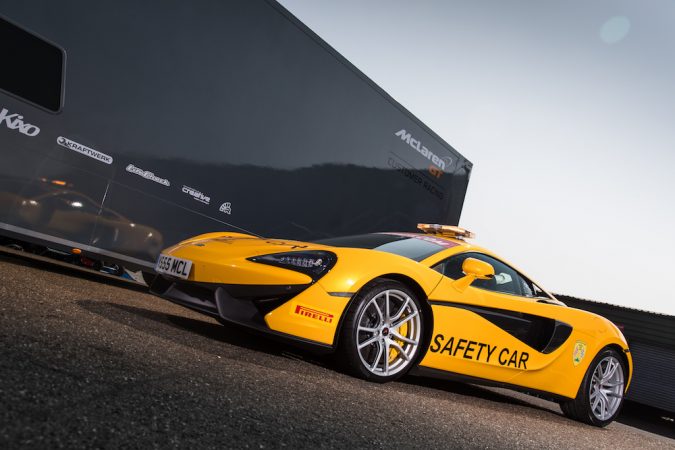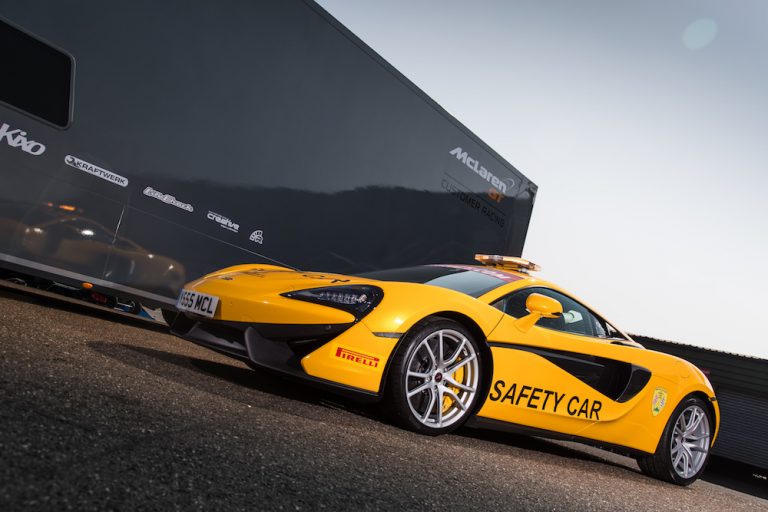 The Fight For First
The British GT's quarter-century event is shaping up to be fiercely competitive. Ciaran Haggerty and Sandy Mitchell return to the championship after completing the final stages of development throughout the 2016 season. They are joined this year by Dean Macdonald and Akhil Rabindra as fellow GT Academy Drivers with customer team Black Bull Garage 59. McLaren Automotive test driver Gareth Howell will make his British GT championship debut in one of a pair of entries by In2 Racing, while Tolman Motorsport and track-club are confirmed with one example of the 570S GT4 each. Though the fight for first may be fierce, McLaren's Safety Cars will be on track to keep things in check.
You can find all the latest British GT news at www.britishgt.com. Check out our McLaren wallpaper.