Sporty Success Story
Fresh from Affalterbach, Mercedes' new GT concept is set to continue the rampant success story of the AMG GT line up. Following in its family's footsteps, the new GT sports hallmark AMG GT design characteristics, coupled with raw power. It flaunts seamless surface styling and head turning exterior design. Extravagant hot red paintwork, red tinted vertical ribs on the sides, side air gills and super slim headlights mean this new model is practically sizzling with style. Mercedes' latest concept takes inspiration from its successful forebears, but pushes the boundaries of stunning design, practicality and sheer beauty.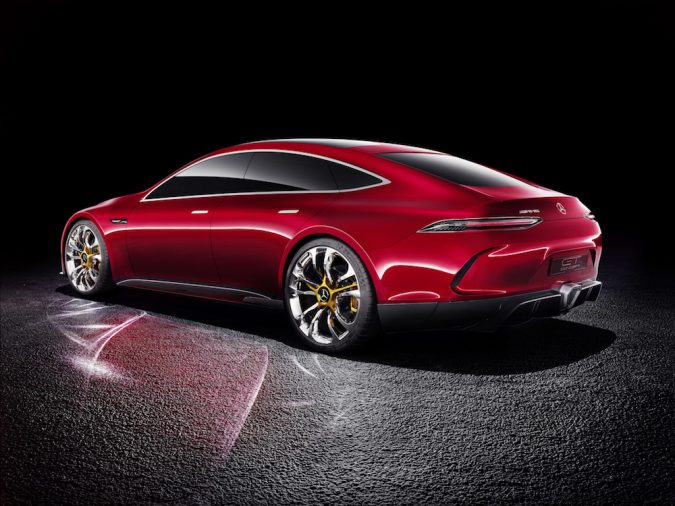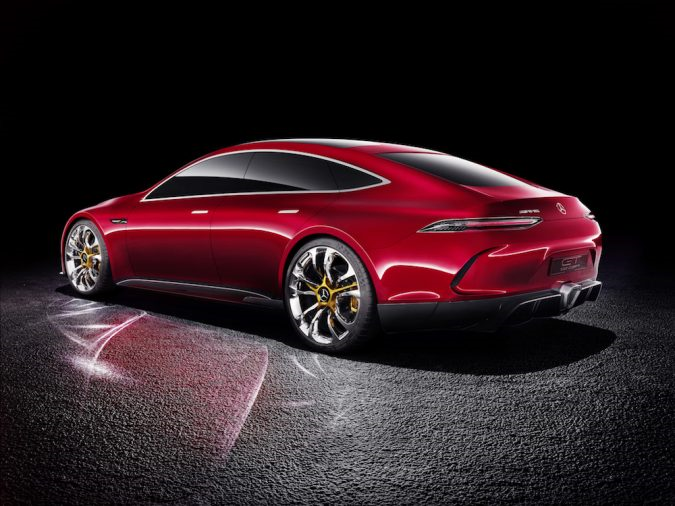 "Through perfect proportions it creates a puristic design with the emphasis on its surfaces, featuring sensuous shapes and is hot and cool at the same time." – Gorden Wagener, Chief Design Officer Daimler AG.
Super-Hot Styling
The new AMG GT is very easy on the eye, to say the least. With its steep sloping roof, stunningly smooth lines and frameless side windows. the sleek sports car seethes with style. Flared wheel arches and a tapered side drop further emphasise the sporty design. A lightweight carbon fibre design and a hot red coat of paint highlights a strong connection to motorsport.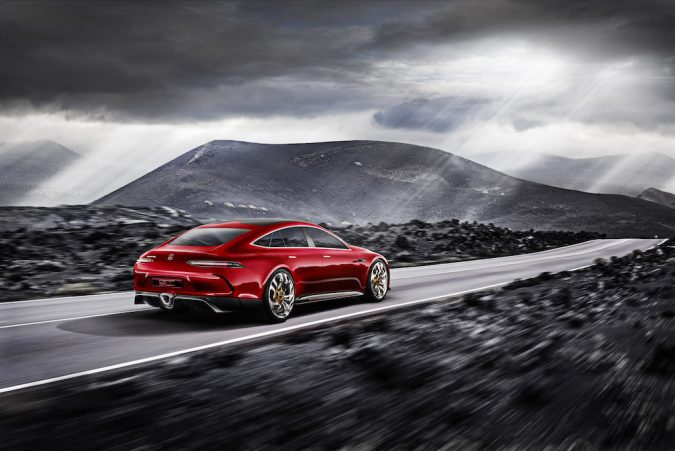 Fresh and Fancy Lighting Features
The Mercedes-AMG GT concept showcases pioneering 'nano active fibre technology' for some futuristic lighting. Daytime running lamps are showcased in the concept. The three-dimensional lighting from both the rear and the front grants the GT its own unique light signature. Beautifully detailed with gunmetal grey and brushed aluminium detailing. The high-tech headlights marry twin tubular rod lights to illuminate road surface and a large LED main headlamp. The super slim design and impressive lighting gives the headlights a fierce finish to complement the GT's powerful design.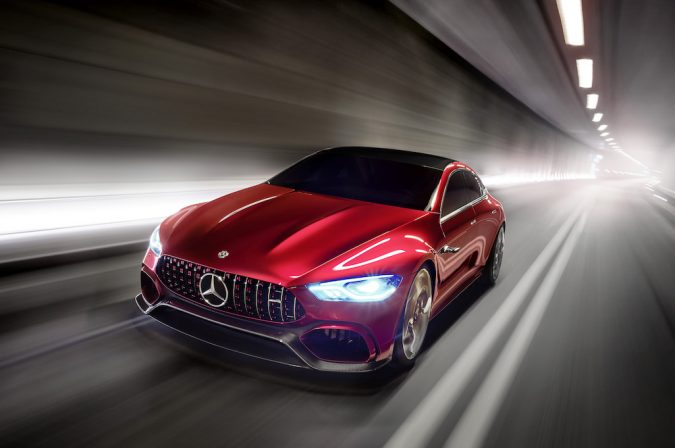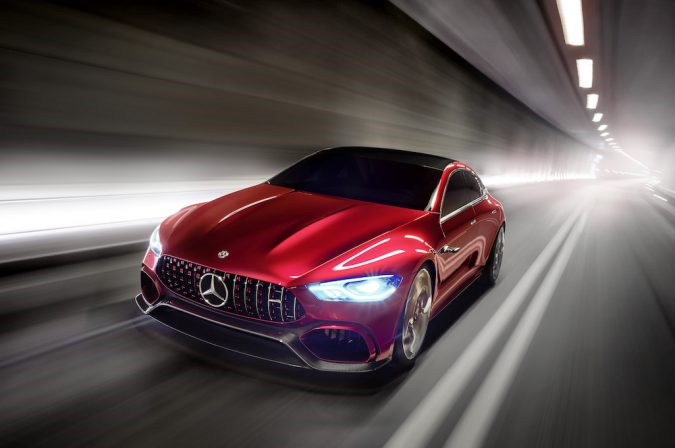 Perfect Partners
The Mercedes-AMG GT concept is powered by the perfect pair of internal combustion and electronics. A 4.0-litre V8 biturbo engine, supported by a powerful electric motor, means the AMG GT certainly packs a punch. The performance of the concept car originates from hybrid powerpack of the MERCEDES PETRONAS AMG Formula 1 racing car and it doesn't disappoint. Premiering the ultimate performance of hybrid technology, Mercedes' new concept can reach 0-100 km/h in less than 3 seconds. Three operating modes can be preselected allowing the GT to become an all-out EV or a more traditional combustion engine car, but its optimal performance lies in a combination of the two. The high-performance model couples the best of both worlds to deliver outstanding driving pleasure.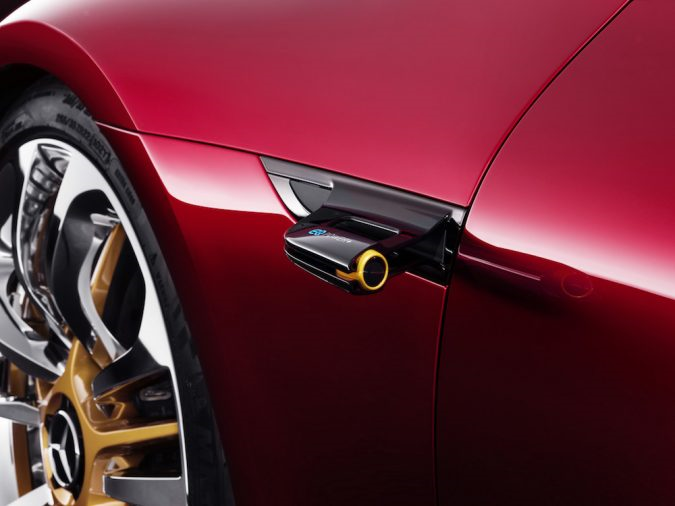 The new Mercedes-AG GT concept is a hybrid powerhouse that boasts extraordinary performance and stunning good looks. You can read more about Mercedes's latest GT concept here.