New petrol and diesel engines added to the E-Class for UK buyers
Mercedes-Benz, like most manufacturers in recent years, have been focusing on reducing the emissions from their high-end power units whilst retaining or increasing the power and torque of the outgoing engines. Initially, this involved down-sizing the cubic capacity and adding a turbocharger or two but more recently their attentions have shifted to other options like hybridisation of petrol power and diesel exhaust gas after-treatment.
Gone then are the E43 petrol and E350d diesel models to be replaced respectively by the E53 and E400d.
AMG models get a "mild-hybrid" power plant
The new 3.0-litre in-line six-cylinder 53 series petrol engine, available across the Mercedes-AMG E / CLS range of body styles, features twin turbocharging from an electric compressor and exhaust gas turbo and it also has a new system called EQ Boost. This innovative "mild-hybrid" technology is essentially a repurposed starter/alternator which can deliver an additional 20 hp and 250 Nm torque to the already gutsy engine for brief periods as well as running the car's 48V electricals.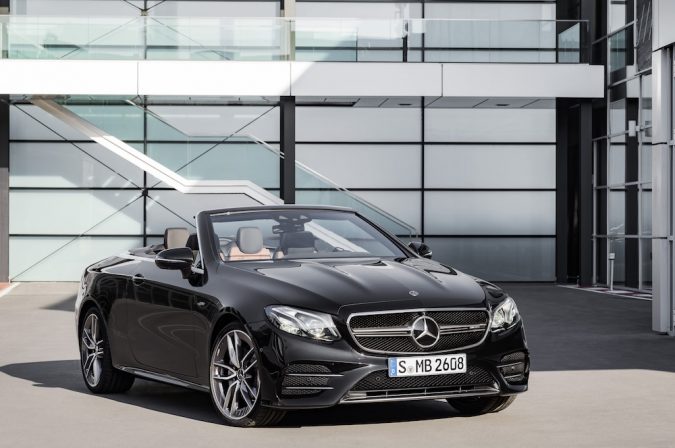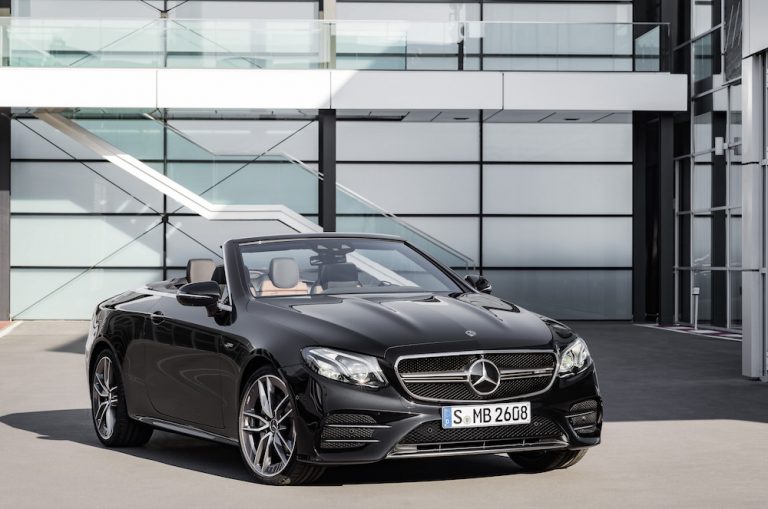 Without boost, the E 53 generates 435 hp which is already a reasonable increase in power over the 3.0 litre V6 biturbo that it replaces. Torque is unchanged from the previous engine at 520 Nm until EQ Boost kicks in when it then increases by nearly 50%.
The resultant driving performance improvement can be seen best in the E 53 Coupé which can hit 62 mph (100 kmh) in 4.4 seconds, delivering up to 32.5 mpg and 203 g/km of CO2 – although likely not at the same time!  Expect to pay in the order of £15k more than the outgoing E43 models for this new technology and extra performance.
According to AMG CEO Tobias Moers speaking at the Detroit Motor Show earlier in the year this new engine technology signposts the direction of travel for the high-performance sub-brand:
"With the new 53-series models, we are extending our portfolio in the first step towards a hybridised future"
Performance transmission and 4MATIC+ drive
The AMG E53 and CLS 53 models get, as standard, the AMG Speedshift TCT 9G transmission. As the name suggests, speedshift delivers fast response to paddle shift inputs as well as double-declutching function and multiple downshifts. They also come with the intelligent AMG Performance 4MATIC+ all-wheel drive which offers fully variable torque distribution ensuring optimum traction in all conditions.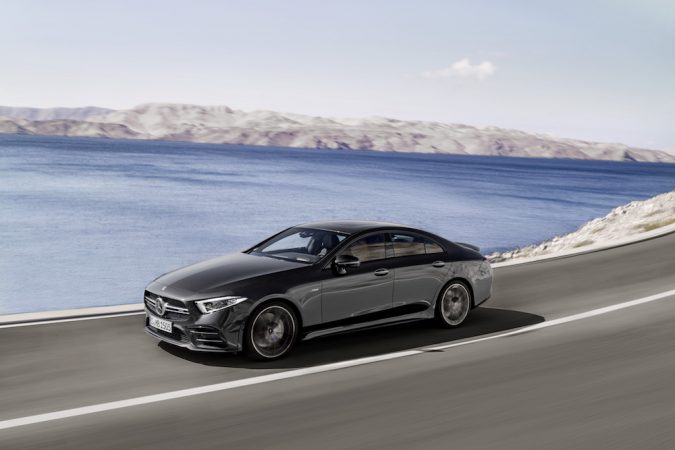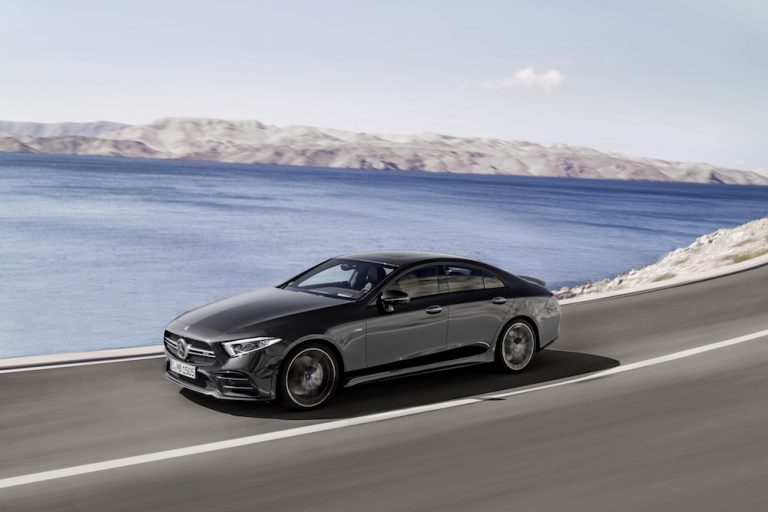 New cleaner range-topping diesel engine
Although introduced just last year after re-engineering the previous unit, the outgoing 350d V6 turbodiesel was suspended from sale in its home country of Germany for further work on the exhaust gas after-treatment system. This was in an apparent attempt to get through re-certification for Euro 6 diesel emissions standards. This autumn sees it replaced with a completely new, cleaner and more efficient 3.0 litre straight-six turbocharged diesel – the 400d.
Output from the new engine is 340 hp and 700 Nm – both up from the 350d's 258 hp and 620 Nm. Combined fuel economy for the E 400d comes in at up to 48.7 mpg (up from 46.3) with emissions of 154 g/km CO2 (down from 161).
This top-end diesel power plant is available on E-Class saloons and estates mated to Mercedes' 4MATIC all-wheel drive technology. Car performance figures claim 0-62 mph times of 4.9 and 5.1 secs for the saloon and estate respectively.
Order now for autumn delivery
The two new petrol and diesel engine options can now be specified in Mercedes-Benz UK showrooms and first customer deliveries will arrive in September.