The internet seems to be awash with obscure supercars from countries with very little or no history of car production – so a Mexican supercar, in a strange way, is no surprise. It is the very first production car made by the Mexican-based company owned by brothers Guillermo and Iker Echeverria.
Vühl 05 – Outside Styling
You're left in no doubt about the Vühl's intentions, it's how a modern day track car should look; low, menacing and basic. A sort of F1 car where a passenger can come for the ride. Its light weight is achieved by a three-section bonded aluminium tub and a choice of either glass-reinforced plastic (GRP) or carbon fibre body panels (the latter shedding 30kg), which results in a low kerbweight of 695kg. There are 17-inch wheels at the front and 18-inch ones at the rear. Talking of front and rear, there's more spoiler than windscreen.
Take a Closer Look Inside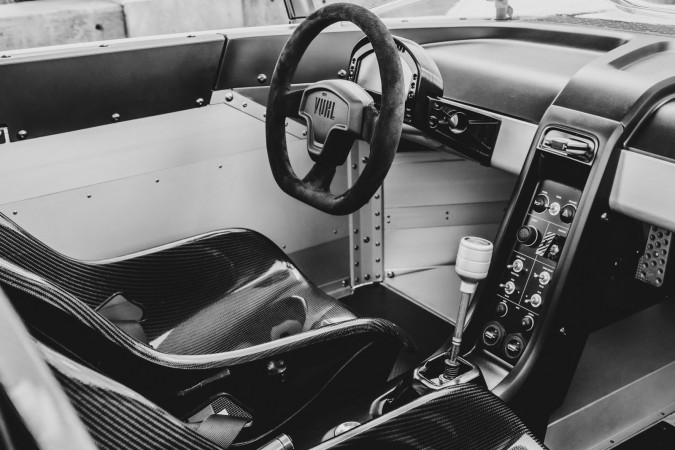 It is stripped out, bare bone, knuckle basic with exposed metal and bolts; it brings you very close to the engineering of the car. The picture shows the optional funky carbon fibre seats. There's a nod to Mclarens and Porsche 918s with that narrow centre console.
Technical Performance Details
Powered by mid-mounted, 285bhp, 2.0-litre Ford EcoBoost petrol engine (same as in Focus ST), the Vühl 05's power to weight ratio tops 410bhp/ton – greater than that of a Lamborghini Huracan. The firm claim 3.5 seconds to 60mph and a 150mph-plus top speed. There is a 6 speed manual gearbox. The car's standard bodywork is made from glass-reinforced plastic (GRP), carbonfibre panels are optional.
Vühl 05 Summary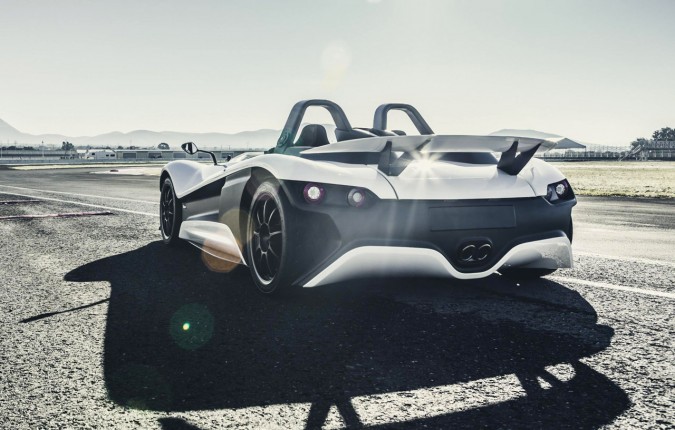 At £59,995 the Vühl is not cheap and is targeted in the middle ground between its similarly hardcore rivals. This is most definitely a niche product, not for everyman, but the Mexicans are known for their love of hot and spicy  – and the Vühl certainly is that. Vulcome to Mexico's new sports car.