The seventh generation of the Volkswagen Golf has been with us since 2013 and with the same platformed (MQB) Mk8 Golf now on the road, the prices of the Mk7 will become more attractive for used car buyers.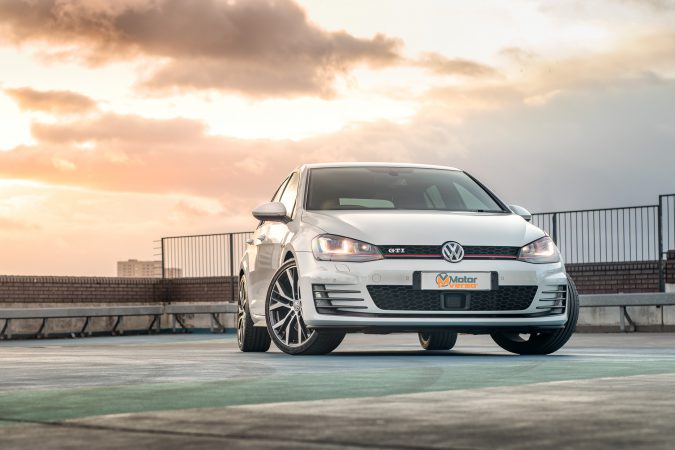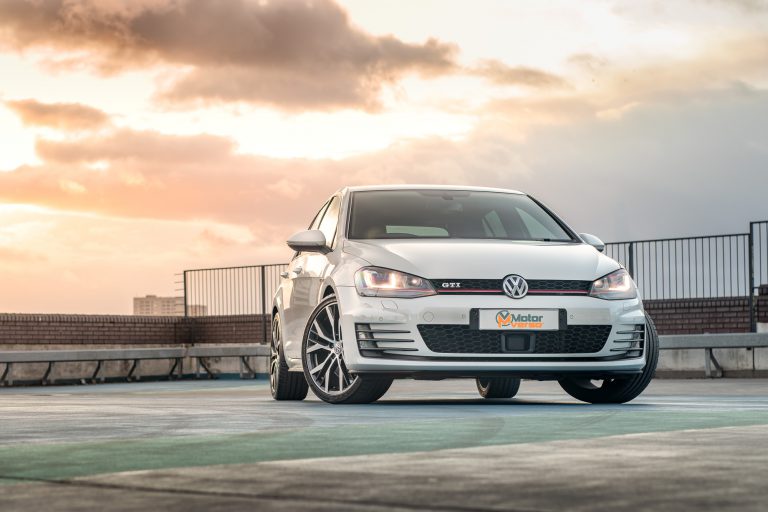 So, if you're in the market for a used Mk7 Golf GTI, here is our buyers guide to help. Please note this article is aimed squarely at the pre-facelift model. However, some of the information will still remain relevant to the 7.5 model and other models like the Golf GTD, Golf R etc.
Facts and Statistics
The Mk7 GTI was well specced as standard and was offered with a handful of options. When new, the base car cost £25,845 for 3 door models. I will cover some of the exterior options in greater detail a little further into the article. The following is what was included as standard:
VW 2.0-litre TSI EA888 – 220ps and 350Nm
Front and Rear parking sensors
Bi-Xenon headlamps with High Beam Assist
Cornering lights and headlight cleaning system
LED front fog lights (no cornering function)
LED tail lights
Convenience Pack –

Automatic dimming interior mirror with rain sensor
Automatic headlamps with coming home/leaving home function

Ambient lighting including red accents in the doors and tread plates
Stainless steel pedals
2 zone climate control with glovebox cooling
Red brake calipers over 312mm front and 272mm rear discs
Rear privacy glass with a 65% tint
Multifunction steering wheel (no heated option on GTI)
Mirror Pack –

LED puddle lamps
Reverse dip
Power fold mirrors

Jacara red cloth and titan black interior
Carbon effect trim finishers
Discover navigation with 6.5" screen
8 speaker audio system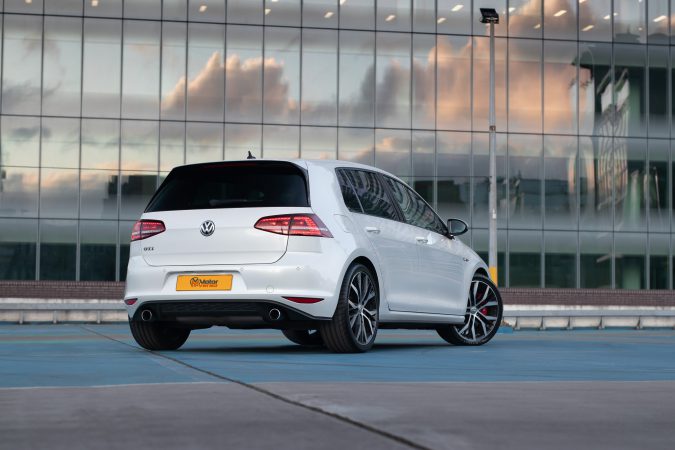 In addition to this, the following extras were available on GTIs:
Performance Pack inc.

Power increase to 230ps/350Nm,
340mm front and 310mm rear brakes with GTI logos on front calipers
VAQ front differential.

5 doors
Rear privacy glass with a 90% tint
Discover Navigation Pro with 8" screen
Dynaudio 9 speaker 400 watt audio system
Car net "App Connect" for Android Auto and Apple Car Play
DCC Dynamic Chassis Control
Park Assist
Lane Assist
ACC Adaptive Cruise Control
Reverse Camera
Black vienna leather with titan black interior
Winter Pack –

Heated seats
Heated washer jets
Low washer fluid warning
The base spec 220ps engine, irrespective of what gearbox you choose, will cover 0-60mph in 6.3 seconds. The 230ps variants shave a hair off of that time with 6.2 seconds.
Depending on the specification and year, the GTI put out 139g/km to 149g/km of CO2 emissions. The majority of Mk7s fell into Road Tax Band F which will cost you £165 a year to tax, although you may find some models were an "E" costing £150 instead.
Insurance groups vary depending on specification but they start at group 29 for most models and end at group 38 for the rarer Clubsport S model.
The Golf GTI comes with a 50L fuel tank. Expect to pay around £60-65 for a full tank of unleaded, or closer to £70 for super unleaded. Real world MPG is mid to high 30s. Taking 33mpg as a low figure and using a 50L fuel tank, the calculated range is 435 miles which is a considerable drop from the 517 miles VW quote.
GTI Wheels
The GTI came with 18"x7.5J Austin Wheels as standard. Two-tone black wheels with a diamond cut face and were wrapped in 225/40/18 Bridgestone Potenza tyres.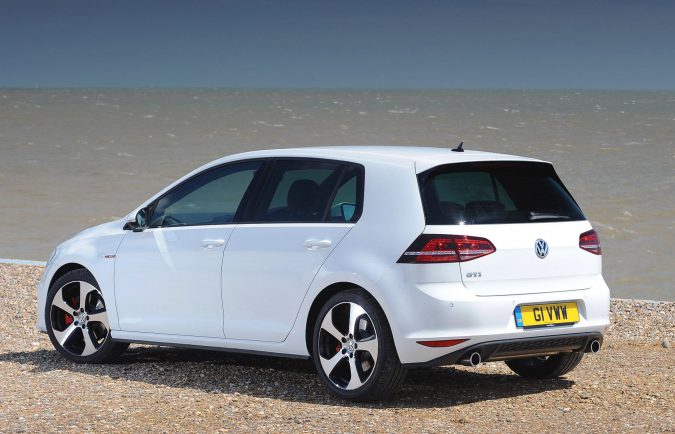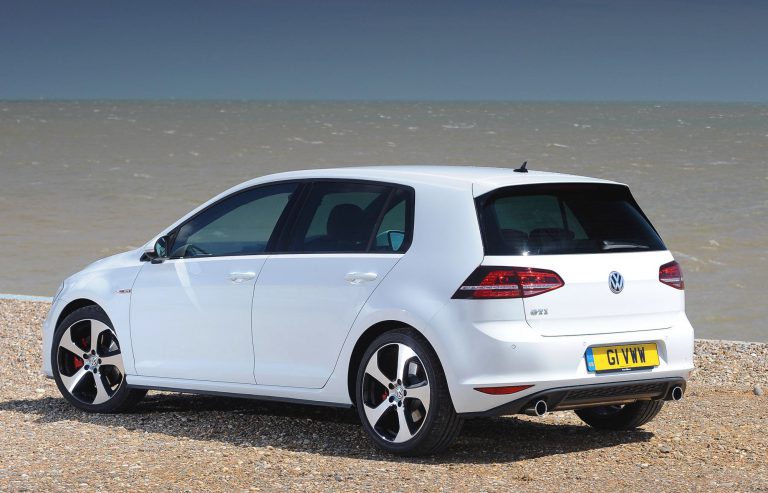 Optional on all GTIs were the 19"x7.5J Santiago Wheels which came with 225/35/19 Pirelli P Zero tyres.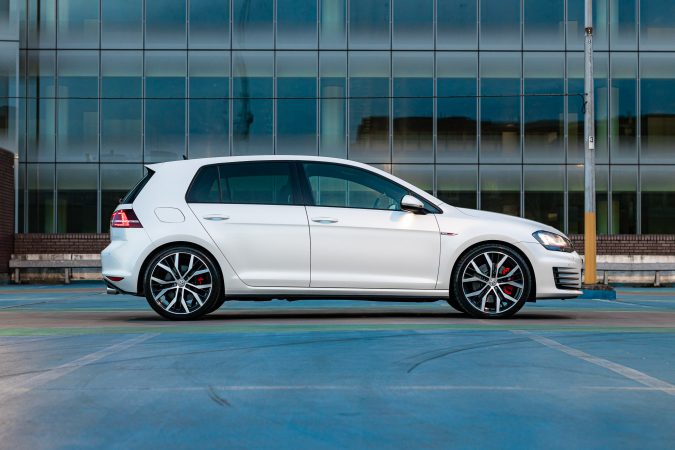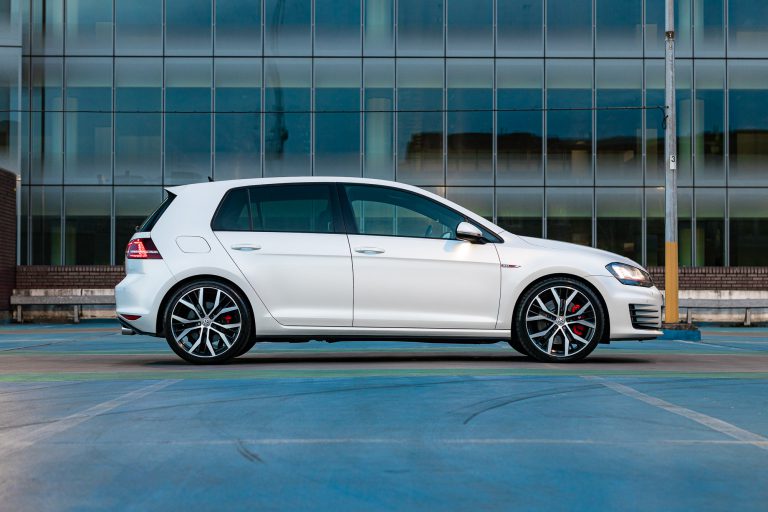 GTI Paint Codes
The standard colour on the GTI was Pure white non-metallic (LC9A) and is commonly found in used car buyer lists.
The optional paints (Paint Codes) are as follows:
VW Service and Warranty
All GTIs came with a standard 3-year warranty from VW. Further to this is a 12-year body protection warranty against rusting on internal panels.
There is also a 3-year paint warranty and in some cases an extended warranty up to a max of 5 years and 90,000 miles.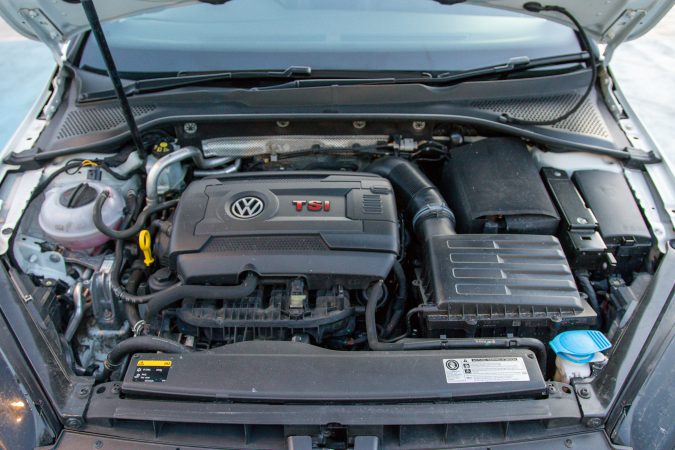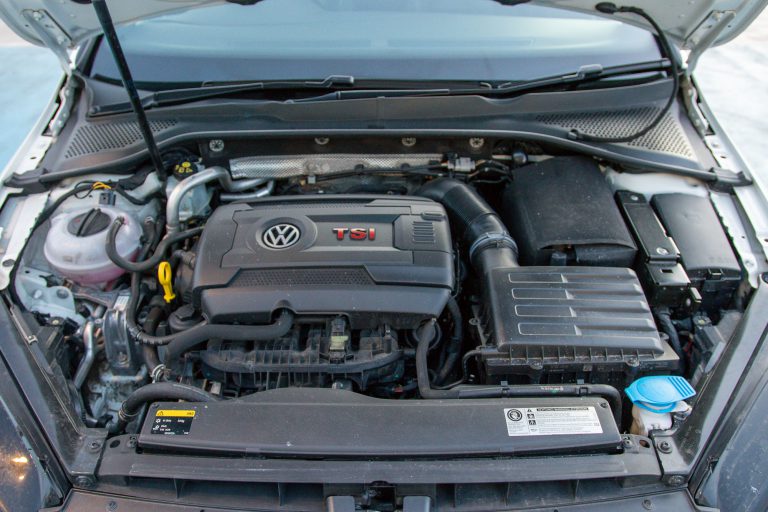 The service intervals were split into two options but unless specified were defaulted with the fixed service schedule. The Fixed Service plan which is every 10,000 miles or 1 year and was aimed at those who use their GTIs as VW intended, high RPMs and hard launches included.
The other option was the flexible service which is every 20,000 miles or 2 years and favoured drivers without a heavy foot who spend most of their time on motorways and constant RPMs.
DSG services are every 40,000 miles or 4 years, whichever comes first. Regardless of manual or DSG, Performance Pack differentials need servicing too. The guideline is 30,000 miles or 3 years.
Common Issues
The Mk7 GTI is reportedly free from any major failures but there are still a handful of issues to look out for.
Rear Spring and Damper Failures
Rear spring and damper failures seem to be a common issue but this isn't unique to the Mk7, both the Mk5 and Mk6 suffered premature failure of rear springs and dampers. As such the replacement costs are relatively inexpensive and there are plenty of alternatives when replacing. Check through MOT history and service history for any advisories or replacements.
Manual Clutch Failures
Manual variants suffered from clutch failures regardless of mileage. Forums suggest any power modifications will accelerate wear and the clutches will slip with any Stage 1 ECU remaps. The higher the mileage the more important the 4th gear 30mph pull will become. Look for uprated clutches if the car you're looking at has any modifications.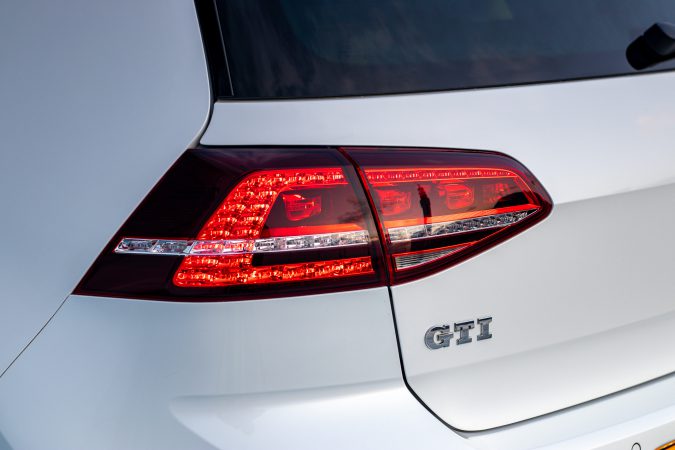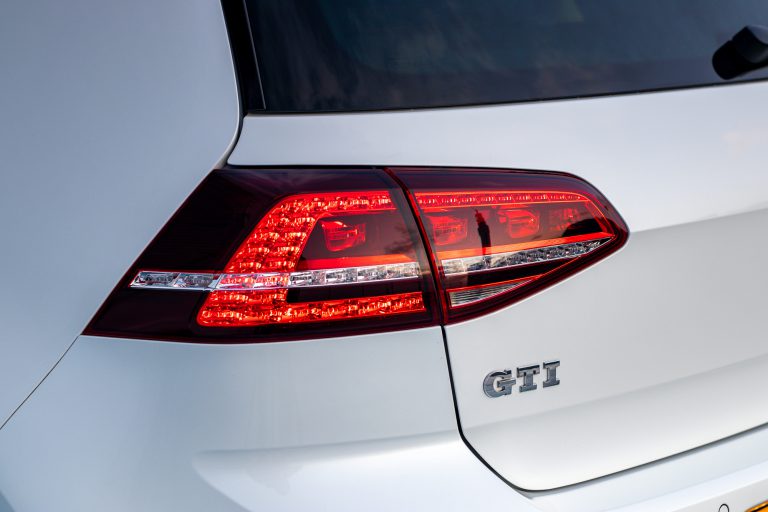 DSG Whine
DSG Variants can sometimes sound whiney in early gears but this is normal for this particular gearbox. Ensure DSG services have been carried out at the correct intervals for confidence. The intervals are every 4 years or 40,000 miles, whichever comes first.
ACC Failures
For models with Adaptive Cruise Control, ensure this is functioning correctly during your test drive. The simplest way to know if it is an ACC model is to look for the square radar under the front number plate.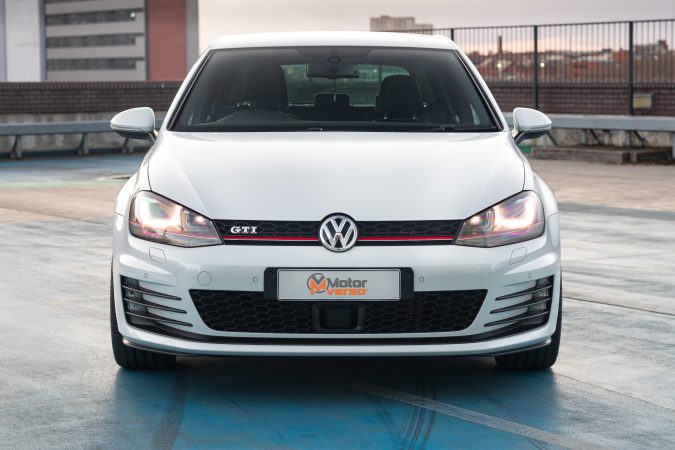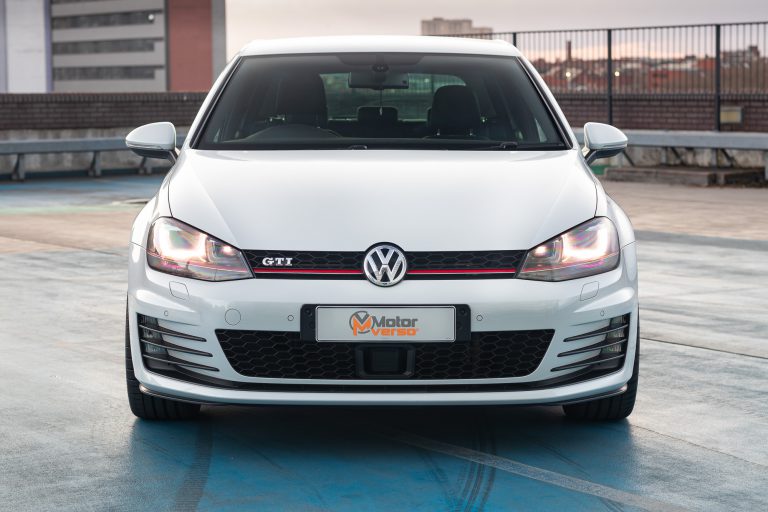 Panoramic Roof Water Leaks
Models with a Panoramic Roof were susceptible to water leaks. The most common leak path was to the top of the A-pillar. Check for dampness or any signs of moisture. Whilst you're at it, make sure the roof works properly too! Replacements aren't cheap.
Boot Water Leaks
Whilst on topic of water leaks, another common leak area are the harness grommets at the top of the boot opening (in between the hinges). The leak path ends in the spare wheel well. Lift up the boot floor and look for signs of dampness or moisture.
Bootlid To Bumper Contact Issues
During my search I noticed a few vehicles that had bootlid to bumper contact issues. Look for paint loss or marks on the lower corners of the bootlid and the corresponding areas on the rear bumper. One vehicle I viewed had rust and paint bubbling on the bootlid which would have been a costly repair.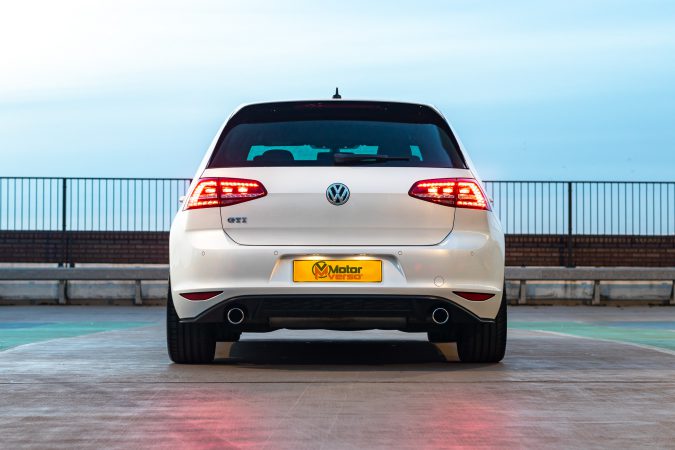 Coolant Leaks
Coolant leaks were a common issue on the EA888 engine and were focused around slow leaks at the water pump and thermostat. Look for signs of a replacement in the service history. Also, check to see that the coolant level is not low or near low.
No Hot Air From Heater Matrix
Some models suffered with no hot air from the blowers even at full operating temperatures. During a test drive, or even with the engine at idle after a few minutes, ensure the vents blow hot air. If they don't the problem could result in a replacement heater matrix at the cost of around £1,500. Even then it is not a guaranteed solution as reports have shown it has not always cured the issue.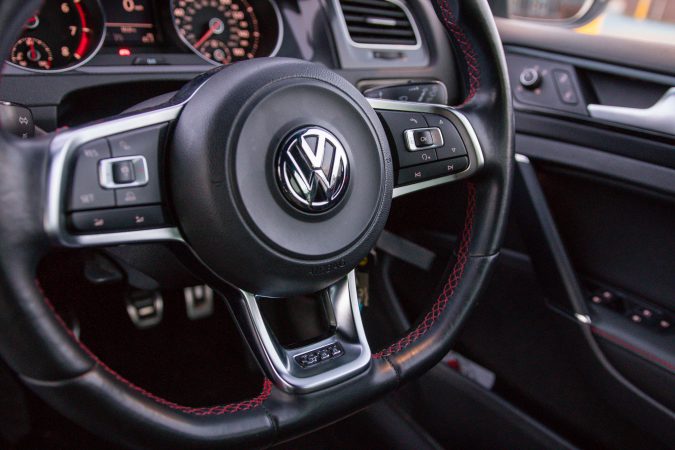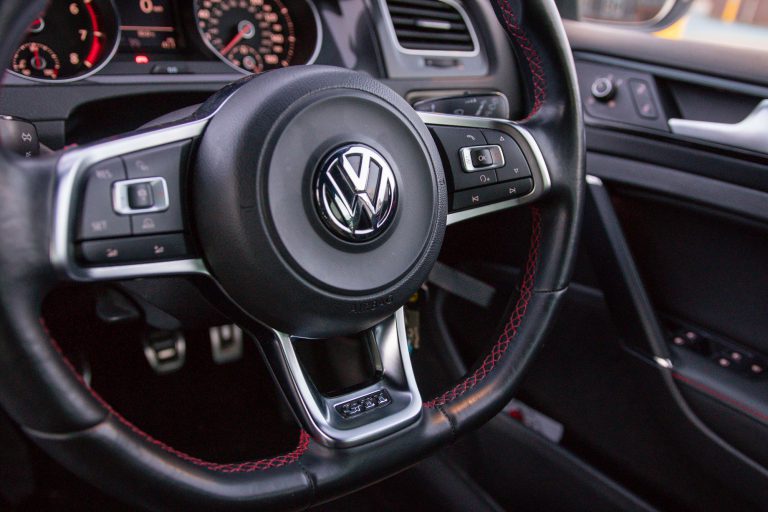 Heated Seat Operation
On the topic of heating, some early heated seats had issues with non-connects and/or failures on the seat base element. The seats can be slow to warm on the Mk7 and the factory setting sees a cooler seat base compared to the seat back. Ensure the heated seats are working during a test drive.
Seat Bolster Wear
The front seats have fairly aggressive bolsters. Both leather and cloth variants can see early wear on the outer bolsters (closest to door). There is no simple solution to this issue. The aesthetic requirements for stitch patterns coupled with a need for a supporting seat during lateral movement mean you'll ride over the bolster during ingress and egress. A seat cover might help but bad wear will need localised repairs or partial seat cover replacements.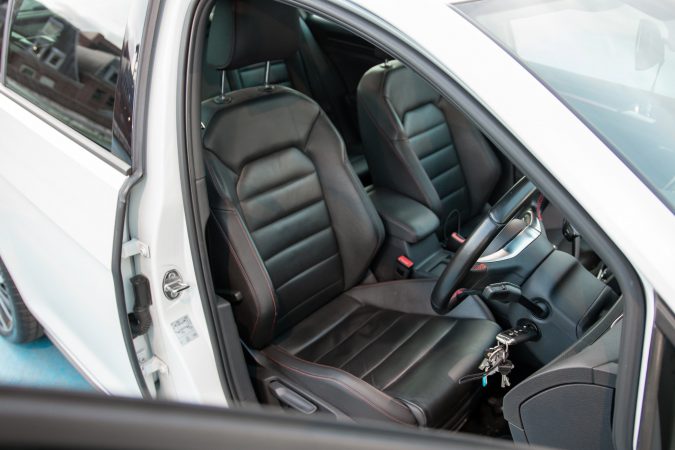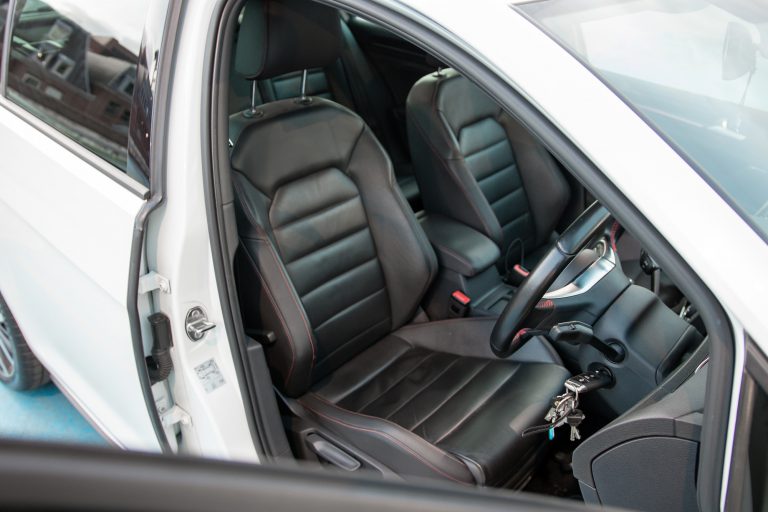 Diamond Cut Imperfections
Since all the wheel options for the GTI were diamond cut, look for any curb rash, white worming or any imperfections in the wheel. Diamond cut refurbishments are much pricier than normal refurbishments and this is something to consider when looking for your car. Most reputable companies will charge around £150 per wheel for a full refurbishment. I saw a number of vehicles advertised with recently refurbished wheels where they had opted to remove the diamond cut face in favour of paint which is away from the factory intention. This could lower the resale value of your car.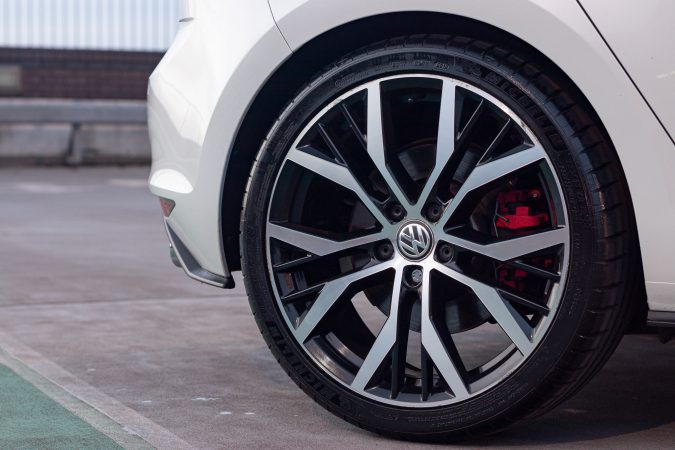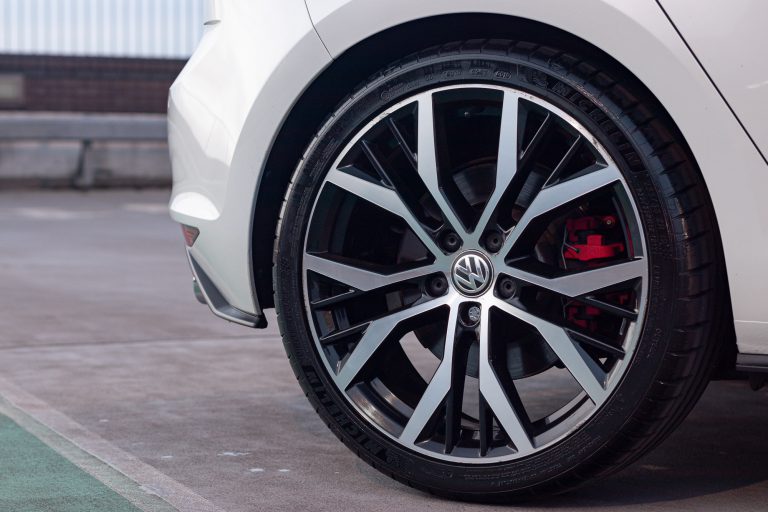 Sidewall Tyre Damage
The 19" Santiagos run very low profile tyres. Check for any sidewall tyre damage or bulge. Any bulge, no matter how small or large will require replacement and the tyres are not cheap. The factory fit Pirelli P Zeros seem to be more susceptible to bulges, too.
Door Rattles
There have been several reports of door rattles being a common issue on Mk7s. Some are easy fixes, some might be quite intrusive and difficult to diagnose. Listen out for any odd noises whilst on your test drive. Slowly working through the RPM range will help diagnosis as the rattles reach their resonant frequencies.
Discover Navigation Pro Black Out
The Discover Navigation Pro system had issues with screen freeze or blackout, this could be cured by a 10-second hold of the power button to reset the unit but in some cases hardware replacements were required. Check through service history for any records of issues and replacements.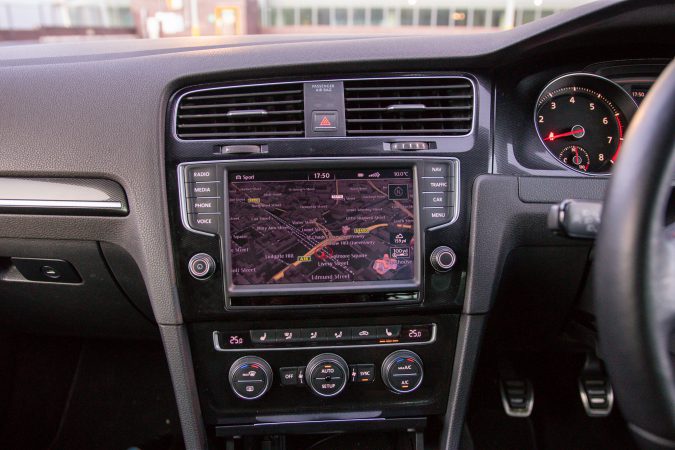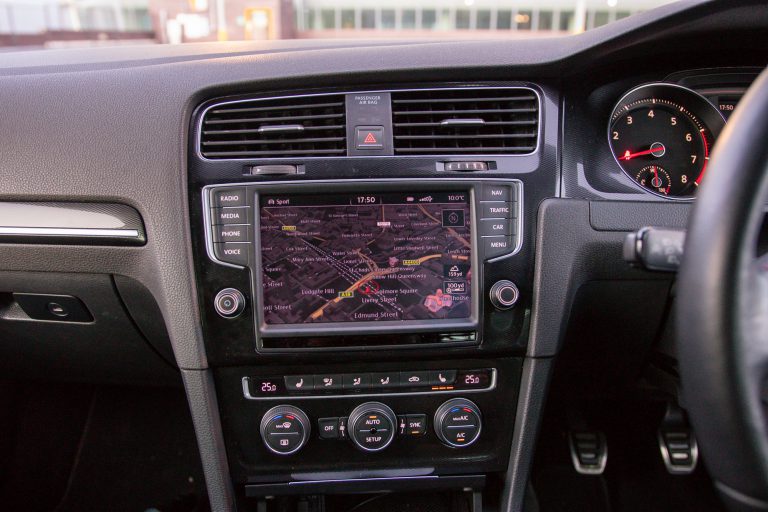 Start Button Wear
On models with keyless entry, the paint on the Start button would begin to flake and in some cases became sharp enough to cut fingertips. The paint loss is quite obvious and emanates from the lettering.
Headlight Lenses Imperfections
Headlight Lenses are susceptible to pitting and fading over time. The easiest way to check is to put the lamps on and look at the lights up close from the side of the car. Check for any imperfections. Most can be cured with headlamp polishing but some will require replacement lamps.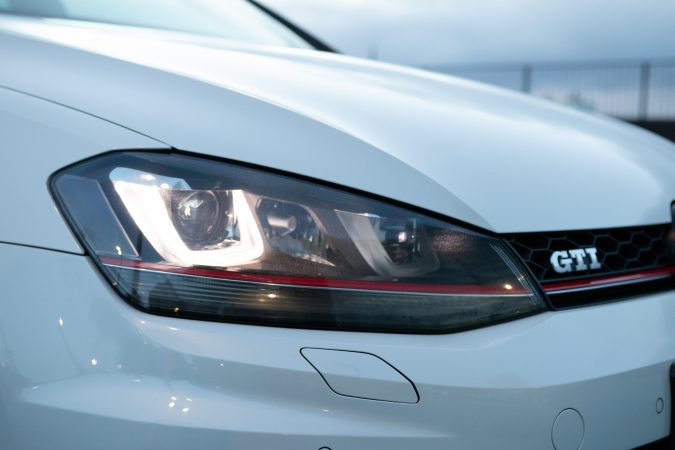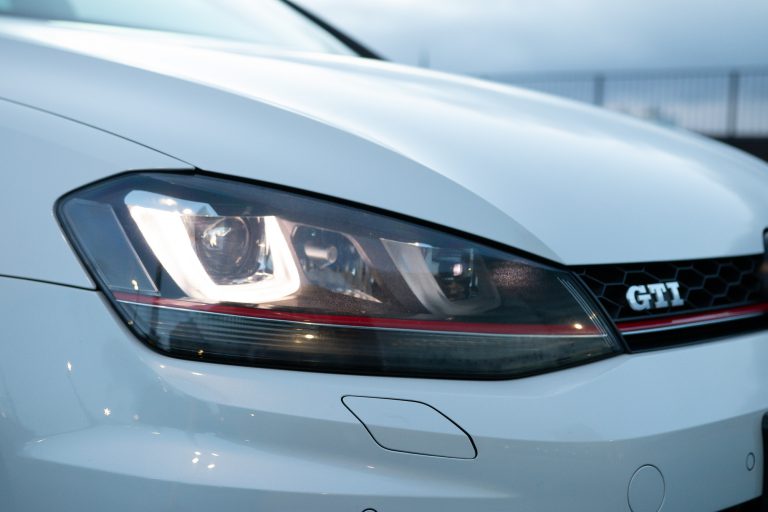 Front Suspension Squeaks – Top Mounts
Front suspension squeaks were another common issue on early models, these were usually cured with top mount replacements but were reportedly not a complete remedy. Listen out for any squeaks on your test drive.
Fuel Flap Actuator Failure
Finally, the fuel flap actuator is still a common issue on the Golf. The previous generations suffered with actuator failure and so does the Mk7. However, unlike previous generations, there is no internal emergency release. So, check the fuel flap engages and disengages correctly. Replacement parts are inexpensive and easy to change but opening fuel flaps that are stuck can be difficult.
What to Look For
The following section will be quite opinionated with a view to give you advice. Take it with a pinch of salt, everyone is different and each of you will have your own tastes and requirements. When I was looking for a car to buy these are the considerations I made, the choices I went with and the reason for those choices.
Performance Pack
Let's start with the Performance Pack. This was a must for me. I enjoy driving and consider anything over 200hp to be a lot for a front-wheel-drive car. Compounded by a lot of torque from the turbocharged engine means a differential that can handle proper power delivery and minimise understeer is almost a necessity. The bigger brakes and extra 10ps of power were just a bonus.
I think most people in the market for a GTI will be people who enjoy driving, so the performance pack will be favoured by this demographic. As such this could also help with residual values. Performance Pack models were definitely more expensive than those without. The simple giveaway is to look for the GTI logo on the front brake caliper. Non-PP models do not have this logo.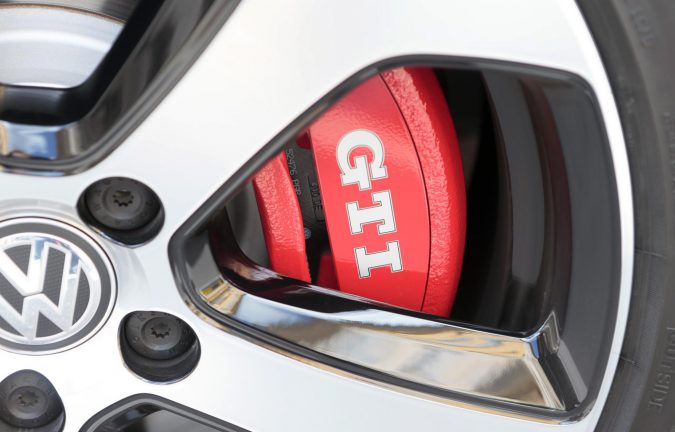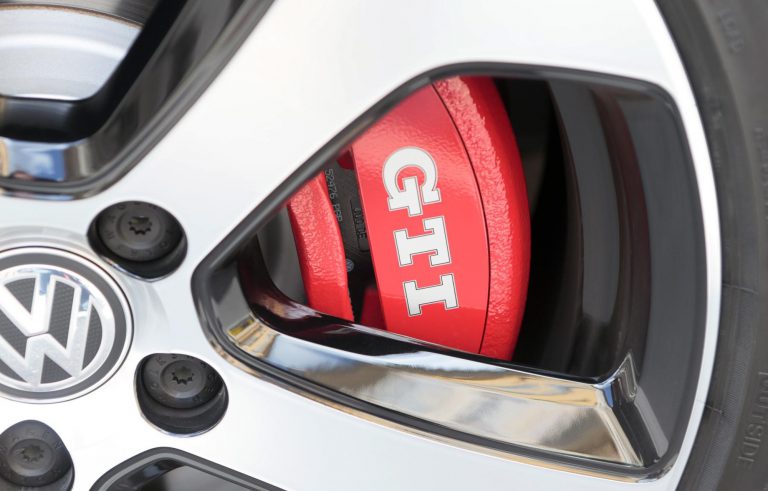 Manual or DSG
The Manual or DSG argument was settled for me purely by wanting to be more engaged during my driving experience. I deliberated over the options but this video and my dislike of DSG flatulence really helped drive my decision for choosing the manual.
The DSG options were roughly £1,000 more than manuals but this is testament to the higher residual value on DSG models and the fact they're more sought after. It's worth mentioning that the manual gear ratios are very long. Using all the revs, you won't need much more than third gear. The DSG is a little friendlier in this regard.
Three or Five Doors?
Three doors or five? The answer to this question for me was two-fold – convenience and storage. More often than not I'll be carrying camera gear whilst we're out on shoots. The boot is big enough but sometimes I need the extra space in the back seats with ease of access from the doors.
I don't often have people in my car so while the back seats don't get used for people much, they're definitely useful for equipment. The second factor, again, is the residual value. Five-door models are more expensive purely for their convenience. We mustn't forget this is still a family-friendly hatchback underneath all the GTI cladding. However, this Mk7 will be the last Golf offered as a three-door, the Mk8 has no three-door option. And let's face it, three doors just look better don't they!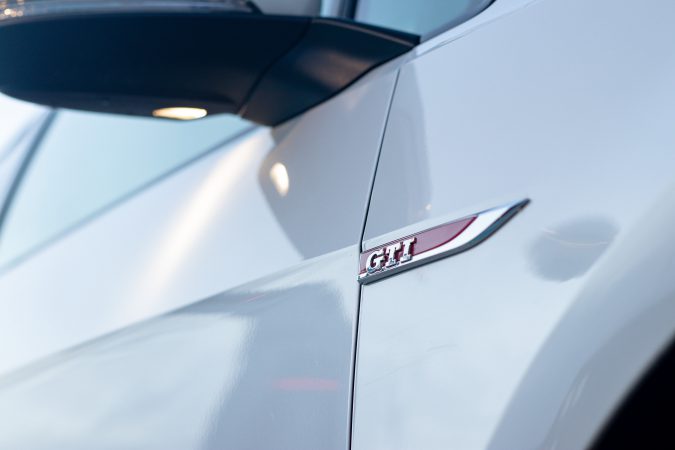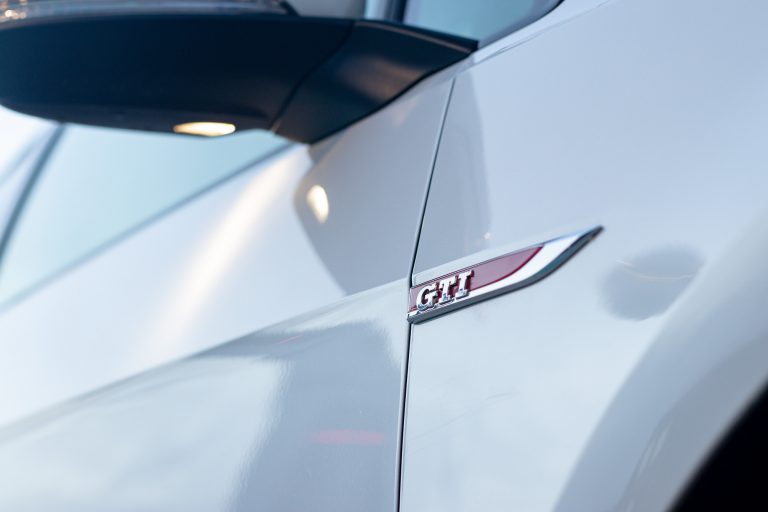 Standard audio or Dynaudio
Standard audio or Dynaudio wasn't a big requirement for me. Regardless of what car I bought I knew I'd be upgrading either way. I love music and consider myself to be an audiophile. The standard audio system, in true VW fashion, is pretty good.
However, if you're not planning to spend more on audio upgrades and still want an improved audio experience then the 400 Watt 9 Speaker Dynaudio system will be the one for you.
Check for the silver surrounds around the tweeters on the A-pillar and Rear doors as a telltale sign when looking through adverts. The Dynaudio system also utilises a hidden subwoofer located in the spare wheel, this is another giveaway if the pictures are available or when you're physically looking at a car.
Dynamic Chassis Control
Dynamic Chassis Control will give you adaptive damping in your car. This will give you progressively stiffer damping as you go through the Comfort, Normal and Sport mode. This wasn't a key consideration for me, higher mileage cars will inevitably need replacement units and DCC units will be considerably more than conventional units.
So I opted for the latter and I am completely happy with the ride and feel. Unless stated, it is not obvious to see if a car has DCC or not. The easiest way to check it to press the driving "mode" button left of the gear lever. If DCC is fitted the screen will display "DCC Driving mode" as opposed to just "Driving Mode".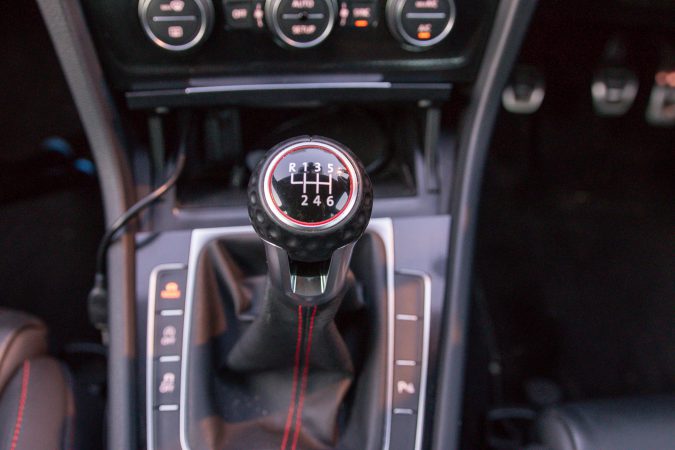 Park and Lane Assist
Park and Lane Assist is available as an optional extra. Again, I was not too fussed about having this since I've never used it in all of the cars I've ever driven with it fitted, aside from showing off the system (sometimes badly) to other people. However, if you think it would be of use to you then the system works exceptionally well in the Golf.
Look for the Park Assist button next to the right of the gear lever to see if the car has it fitted. Lane Assist will help keep your car between the lines when you're driving along but this is by no means an automated driving system and you should remain in control of the vehicle at all times. Look for the additional sensors on the sides of the front bumper just in front of the wheel.
Keyless or Normal Key
The consideration for this should be heavily focused on how safe your vehicle will be when parked. Keyless theft is far too common nowadays and did not warrant the added convenience a keyless system brings. I opted for a normal key as an additional safety measure.
Adaptive Cruise Control
Adaptive Cruise Control seemed to be ticked as an option more often than not. All models came with cruise control but the adaptive system uses a forward-facing radar to control speed on your behalf. The telltale giveaway is the square-shaped hole in the lower grille on the front bumper which surrounds the visible radar.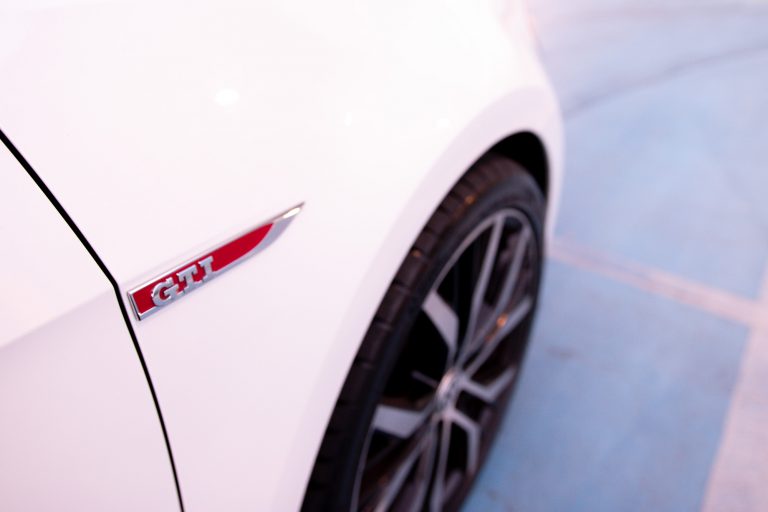 Reverse Camera
The Reverse Camera is not often found on the Mk7 but it was available as an extra. The simplest way to check is to pop it into reverse and see if the visual appears. If it doesn't have it and you want one then it is quite easily available and can be retrofitted without difficulty. Some coding will be required though.
Wheel Sizes
What size wheels? Whilst I think the 19" wheel suit the visuals of the Mk7, if I was buying again, I'd probably opt for the 18s. I have a spare set of 18" wheels from my old car which were on the GTI temporarily. Coupled with the factory fit 225/40/18 tyres makes for a greater all-round driving feel. It isn't as harsh and is more compliant during normal use but you definitely will notice the difference when you begin to push on. In this scenario, the 19" package is better at the sacrifice of some normal ride comfort.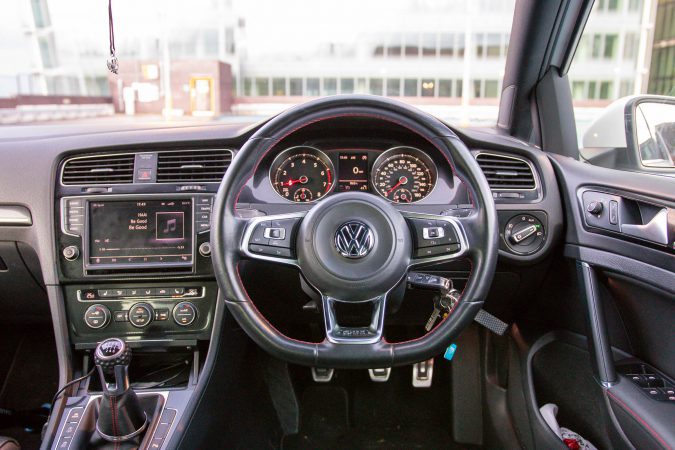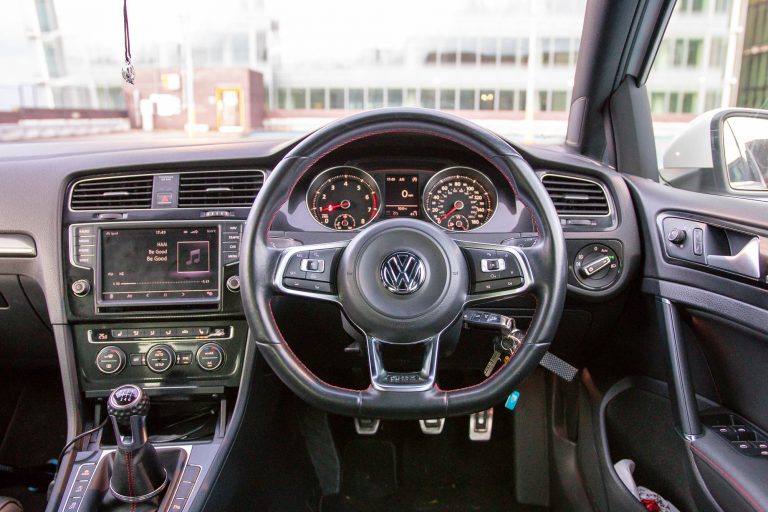 App-Connect – Apple Carplay or Android Auto
Up until 2015, most cars did not have Apple Carplay or Android Auto. These vehicles were also fitted with VW groups cumbersome MDI connections. They use a proprietary cable and connection to allow you to connect your media device to the factory unit. Later models came with a USB/Aux connection in the cubby in front of the gear lever but not all had Carplay or Android Auto enabled.
This can be done at a cost afterwards if needed so long as the hardware installed is the correct level. A simple way to check would be to connect your phone and see what options become available to you, otherwise look for the "App-Connect" in the menu.
Boost Gauge
Further to the App Connect is the availability of a Boost Gauge built in to the factory Unit. All 2016MY cars had the hardware, but not all had the function available. Some coding would be required to enable it via software like VCDS or OBDEleven. Anything built before 2016 seems to refer to "build week 45" in reference to whether the car had the hardware for it or not. In most cases this was limited to 2015MY cars only.
Special Editions
Prior to the facelift VW released the Edition 40 Clubsport model. The car was equipped with a number of changes, the most obvious of which were new bumpers, a larger rear spoiler, different wheels and 265ps instead of the standard 220ps. A track focused Clubsport S with 310ps was also released but these were sold in small numbers. A TCR model was released on the facelifted Mk7.5 model.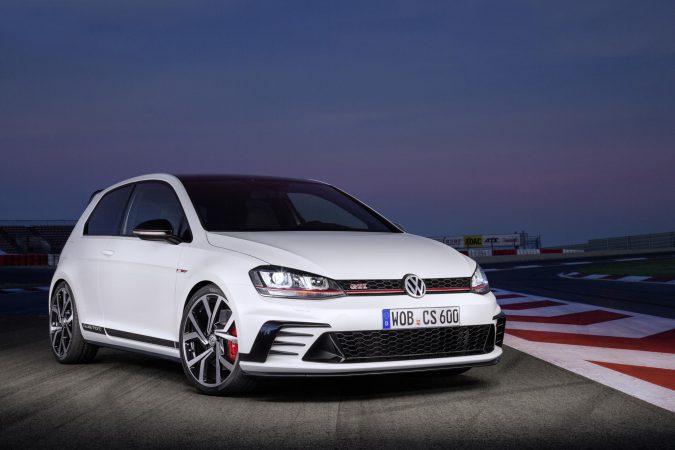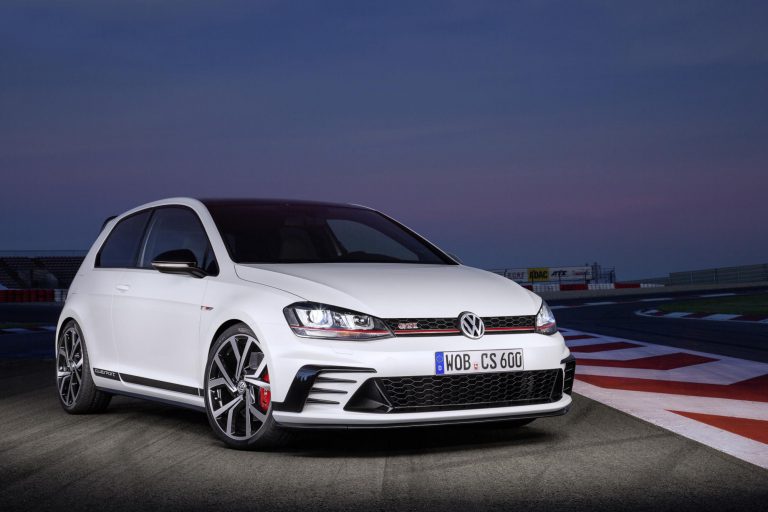 If you think there is anything more to add to the list, send me an email at jay.sidhu@motorverso.co.uk or add a comment below!
GTI Alternatives
If the GTI isn't quite the car for you then there are a few alternatives that can be considered.
Golf R
If you're after something with much more performance then the Golf R with its 300ps and all-wheel-drive system is a massive step forwards in performance. The car is offered with most of the same options as the GTI aside from some trim differences and no option for the VAQ differential in favour of its Haldex all-wheel-drive system. The R comes with a silver accent on the grill and in the lights in favour of the Red accent seen on the GTI.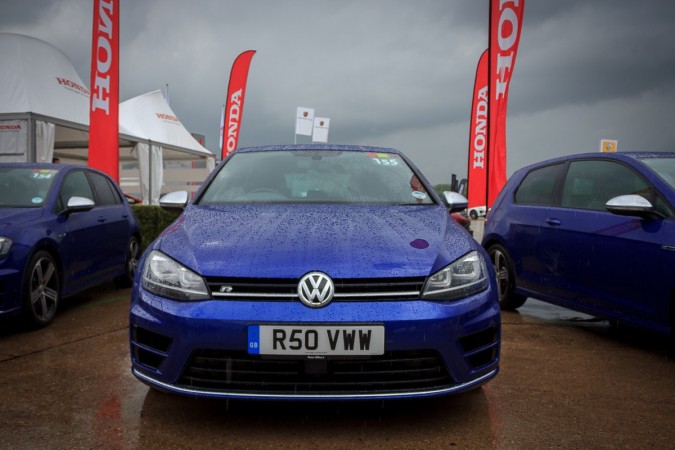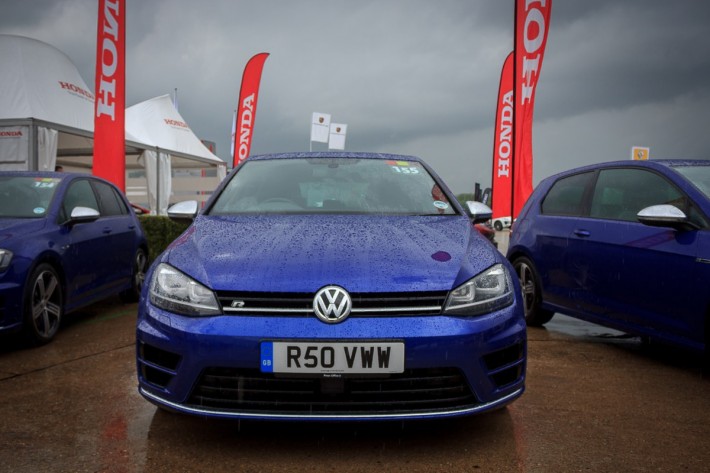 Golf GTE
If you want more economy and low tax costs then these options come in two forms. The first being the Golf GTE. The GTE houses a 1.4-litre turbocharged hybrid engine producing 204ps but is a noticeable 200kg heavier. That being said its quoted to achieve 168mpg when in full hybrid mode, which will only be as long as the battery lasts for. The car is also exclusively available with an automatic DSG gearbox only. Again, the GTE has a blue accent in the headlights and on the grill in favour of the Red accent on the GTI.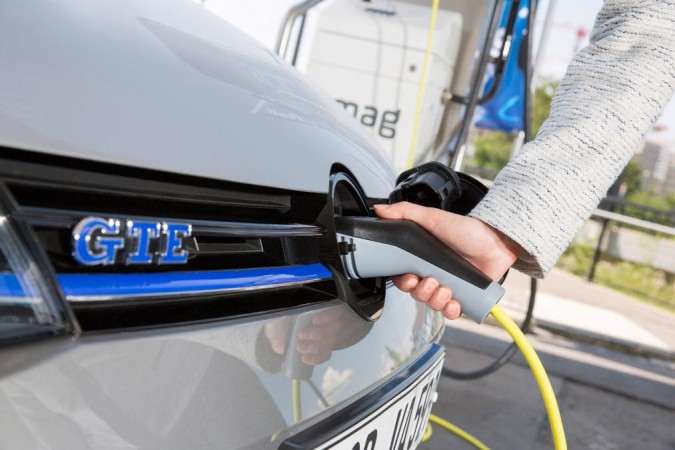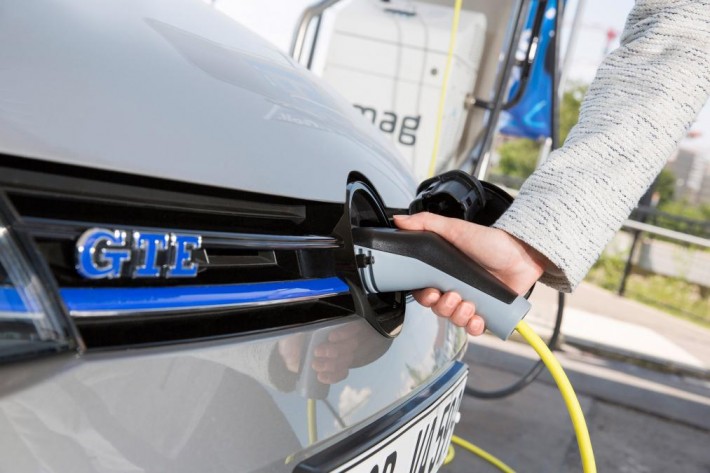 Golf GTD
If you want a good blend of performance and economy then the GTD will be the one for you. 184ps with 380nm of torque capable of 67mpg. This will comfortably handle long motorway journeys but still be fun on a good B road. As per the GTI and Golf R, the GTD comes with a very similar list of options but you won't find a VAQ differential on the diesel.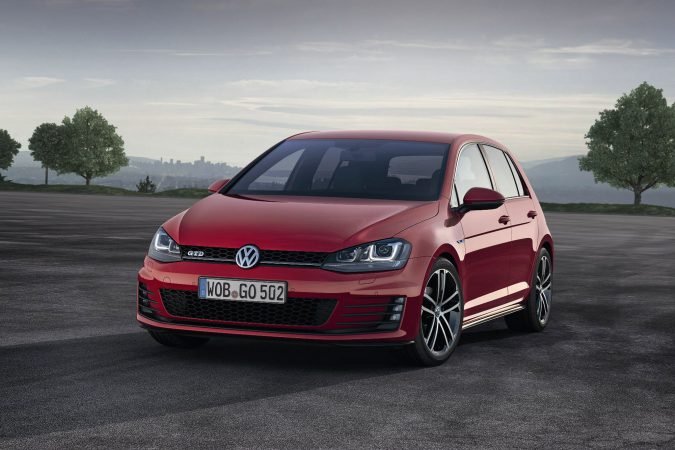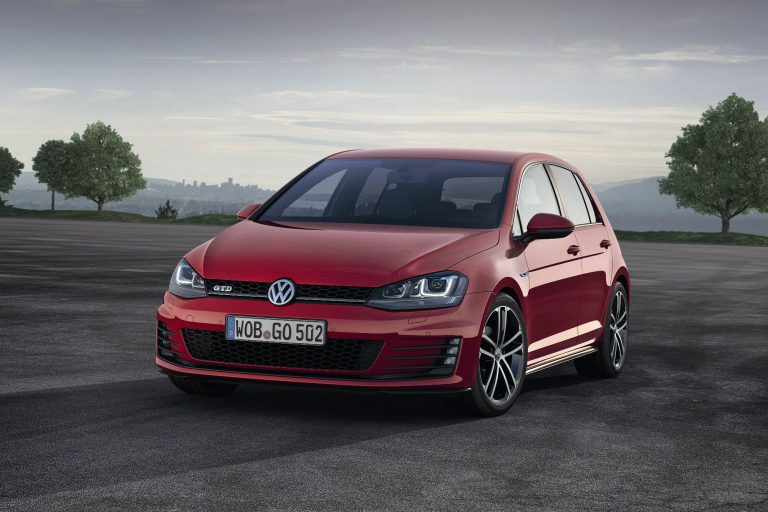 Golf GTI MK6
A final option but still within the GTI camp is the Mk6 Golf GTI. Check out everything we have to say about it in our Mk6 Golf GTI Buyers Guide.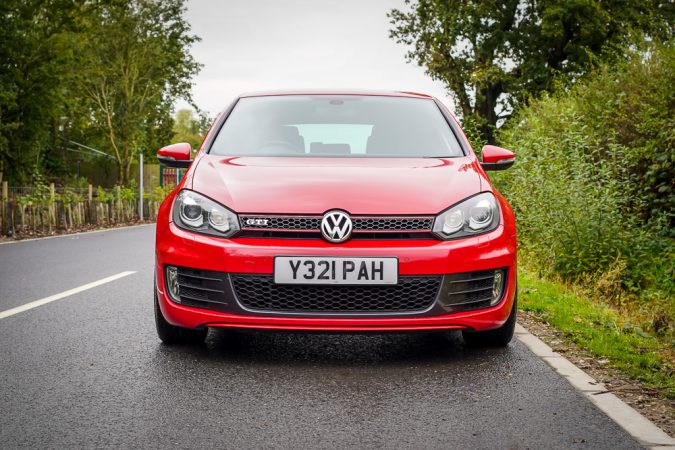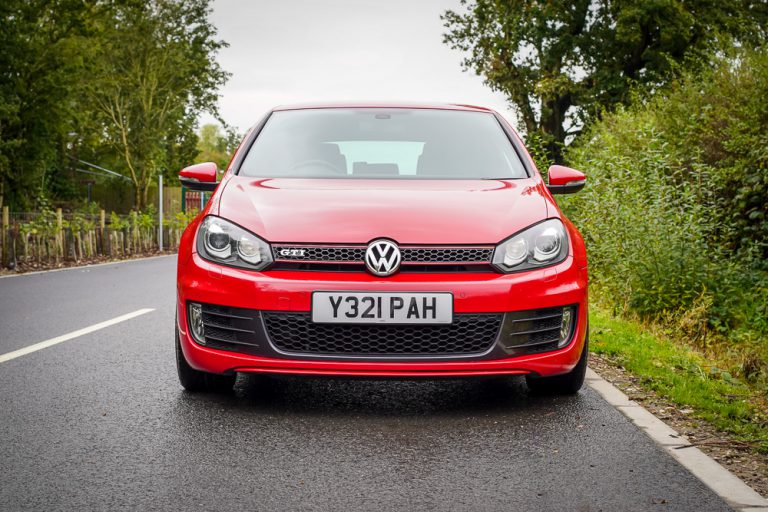 Other Information
Original VW Mk7 Golf Brochure
Parkers – Facts and Figures for all GTI Model Variants